This travel guide to Hat Yai will give you all the things you need to know as you visit Thailand's fourth largest city, and what locals consider to be their shopping haven, travel hub and medical centre.
A place that is usually visited by travellers going through and from Malaysia, Hat Yai offers its visitors a different feel from Phuket or Koh Samui. Most of the things you'll find here are expensive, but still a favourite place by most Malaysians and Singaporeans.
Don't forget to bring an English-Thai dictionary when you visit Hat Yai as English is not as widely spoken here compared to Bangkok. Get ready to marvel on what Hat Yai can offer as we go through this travel guide!
See the wonderful attractions in Hat Yai over the city when you ride the Hat Yai Cable Car, the recently added attraction that is located at Hat Yai Municipal Park.
The Hat Yai floating market might not be the same with Bangkok's, but you are still sure to enjoy tasting some local grilled food! Don't miss out trying their grilled and fried insects! Something you might want to tick off your travel bucket list perhaps!
There is also a flea market for a wide range of locally made products to other items like lingerie, some lollipops, etc. While you're in the flea market, up your shopping game and make sure to win some bargain! Locals usually hike their prices when they see a foreign face.
Hat Yai Restaurants and Dining
What Thailand tourism mostly boasts about is the offering of various street foods to try, and the dining experience in Hat Yai is no exception!
Feel like a local and try out the local street food offered by hawkers and street vendors. Looking for the best western breakfast? Regency Hotel Coffee House & Restaurant is where you should go to. But if you're looking to try a Thai cuisine, the Palm Court Restaurant is your go-to place for some quality Thai buffet!
If you are looking for a place to drink some German beer for a night out in Hat Yai, head on to Gap's Garten located at Thammanunchi Road, just a few streets away from Prince of Songkhla University and Tesco Lotus.
For a combination of Thai and Western food, the restaurant that has been serving these mouth-watering dishes and definitely a popular one in Hat Yai is Post Laser Disc.
Hat Yai is considered as as South Thailand's shopping and commercial hub. Mainly because of the wide range of goods for sale, from handbags, electronics, branded clothing, shoes, and some fake designer jeans. You will have to bargain for these goods because local sellers normally offer high prices to foreign people.
Aside from these knock-off goods, there are also stores like Robinsons Department Store, Central Department Store Hat Yai and Lee Garden Plaza that also offers a cinema, arcade, and Karaoke booths. You can also bargain for some good quality purchases from these stores as most department store hold promotions and discounts.
Did you know that Hat Yai is the centre of gold trade in the region? That is why it is definitely a good choice to buy jewelry and metals in Hat Yai.
Though Hat Yai doesn't have waterparks of theme parks, going around and hiking the country side is as good as it is.
If you are vising Hat Yai during the rainy season which is May – November, make sure to take a look at the magnificent waterfall in Tong Nga Chang Wildlife Sanctuary, definitely a must visit!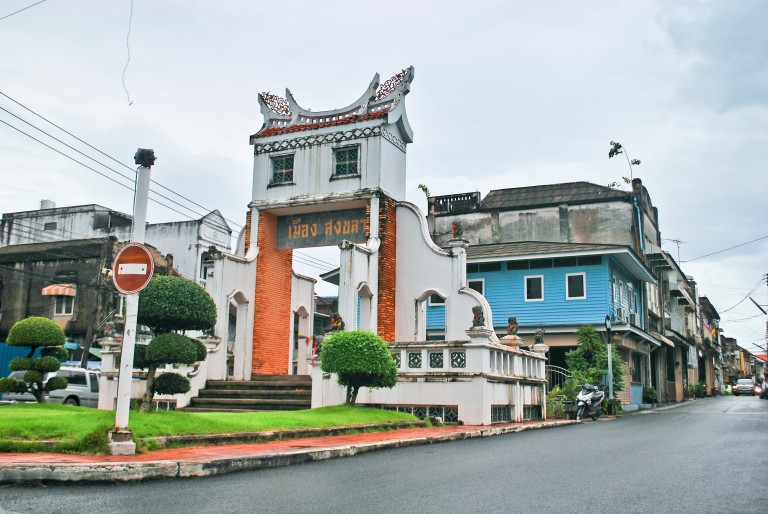 Taxis and motorcycle taxis can be found everywhere in Hat Yai and these are usually cheap, so going around the city won't be a hassle. Hat Yai also has a huge bus station and train station so getting in, and around the city is easy and will be a great help to visit all the attractions in Hat Yai.
We hope this travel guide to Hat Yai has convinced you it is definitely worth visiting. Check out one of the best Bangkok Airlines for schedules and flight deals through Bangkok Airways.