Do you ever feel like you need to take a break from your busy schedule and search for direct flights to different travel destinations? How about starting your journey with Asia? Maybe a trip to Thailand is all you need! Here we will be sharing with you why you shouldn't miss out Mae Hong Son when you travel to Thailand!
A northern province in Thailand, Mae Hong Son has mountain ranges covered with mist throughout the year which is why it is dubbed as "the city of three mists". The picturesque view of these mountain ranges is known to be Thailand's Switzerland.
As you get to Mae Hong Son, among the destinations you should visit is Pang Ung. One of the Royal Initiative projects of HM King Bhumiphol and HM Queen Sirikit, Pang Ung was developed to aid in the improvement of livelihood and agriculture in the highland.
Another tourist place in Mae Hong Son is Namtok Mae Surin National Park. Adore the scenic caves, cliffs, mountains and landscapes that will leave you in awe. Mae Surin Waterfall is another name for Namtok Mae Surin. This waterfall is situated among the mountains and it is one of the highest in the country. Definitely a must visit on your trip to Thailand.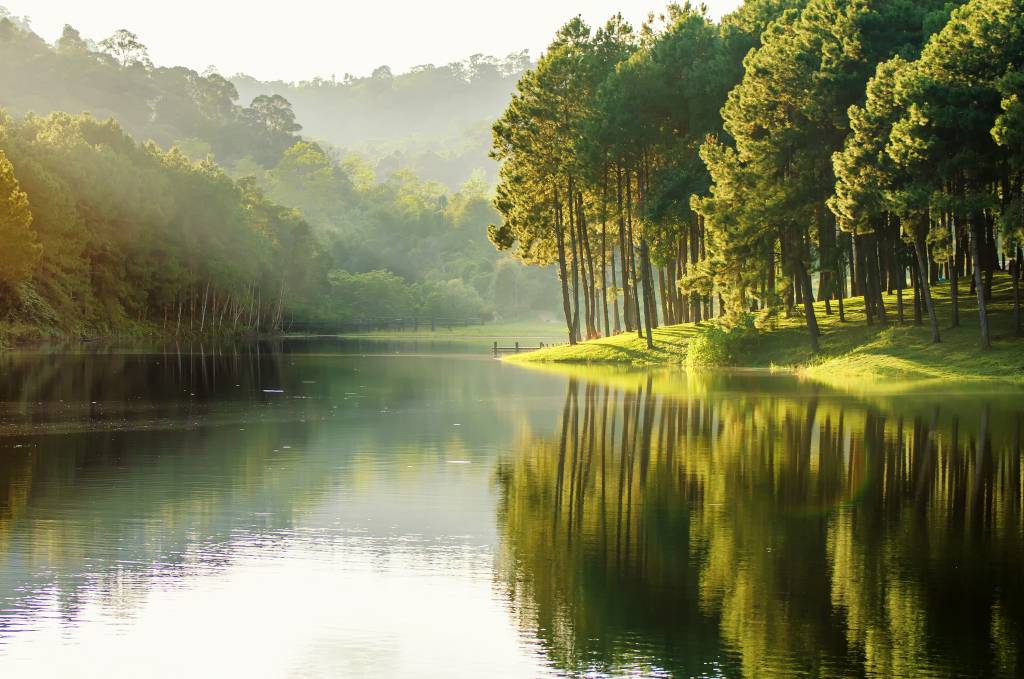 If you are planning to visit Mae Hong Son between November and December, don't miss out the chance to go to Doi Mae Ho. During these months is when the sunflower fields bloom and paint the mountain yellow, truly a stunning sight to see. While you make your way to the mountains filled with sunflower, you can stop by the hill tribe villages and meet the people.
To get to know how the locals live, you can ride a boat from Pai River going to Ban Nam Phiang Din where you can find the largest and oldest hill tribe community in Thailand lives. In Ban Nam Phiang Din, you can take photos with the people, see their beautiful village and buy souvenirs before leaving Mae Hong Son.
Bangkok Airways, one of the best airlines in Thailand has direct flights from Chiang Mai going to Mae Hong Son. The direct flights to Mae Hong Son cost THB 890 while it is THB 840 going back to Chiang Mai from Mae Hong Son. You can visit Bangkok Airways website and watch out for cheap flights and some travel tips to help you with planning your vacation. Domestic flights as well as other destinations outside Thailand are also available, making it easier to find the perfect travel locations for your adventure!