Maldives Resorts
There is fun guaranteed for everyone at Club Med Kani in Maldives: the all-inclusive holiday retreats by the sea. Like an all-you-can-eat buffet, guests pay once and enjoy it all the way.  Whether it be lazily doing their things, enjoying activities underwater, on the water, or up in the sky, Club Med Kani have made itself a home away from home settled amidst the Indian Ocean.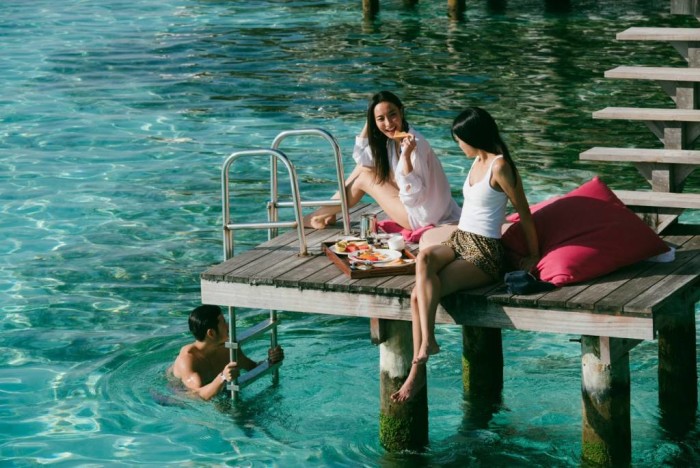 To pamper yourself at the full package resort is only 4 hours away from Bangkok. Choose to fly with the full service airline – Bangkok Airways, ensures that your travel experience is also complete and everything you ever need will be served right in front of you: Free 20 kg of baggage allowance, Free passenger lounge before boarding, Free in-flight meal and Free seat selection to stay close to your loved one.
Each photo and caption portrays how good it is to stay…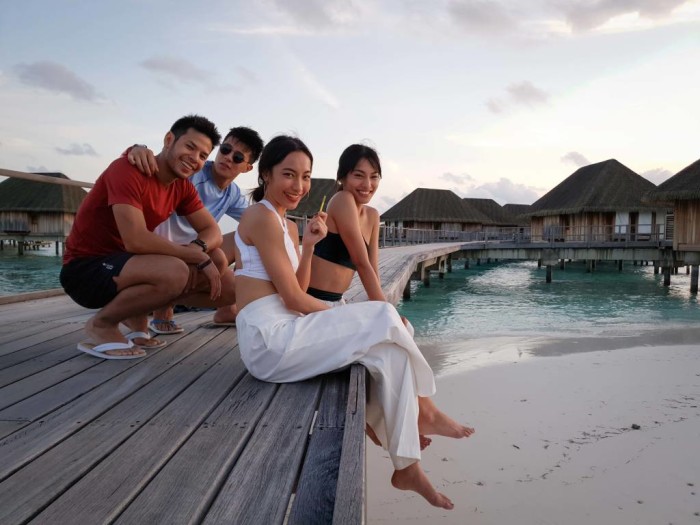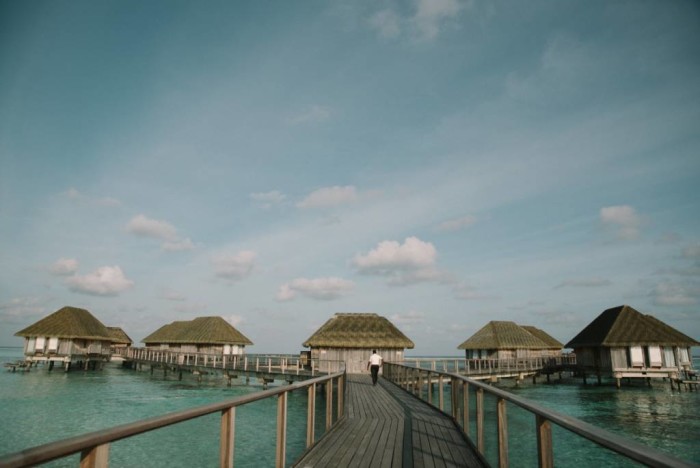 The wooden bungalow stretching out into the Indian Ocean is Maldive's very own signature. Standing on wooden bridge with the scenery behind like this could give you a nice shot for your next profile photo!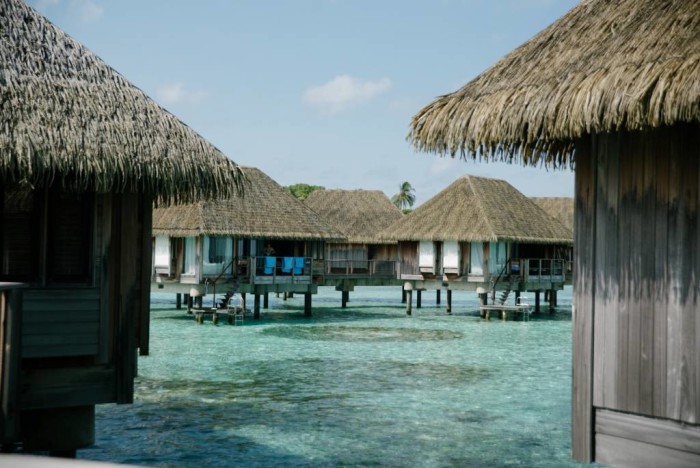 Each villa with a space between keeps privacy to all its guests. For anyone dreaming to live an island life, being like a Maldivian in this small sea gypsy community can make your dream come true.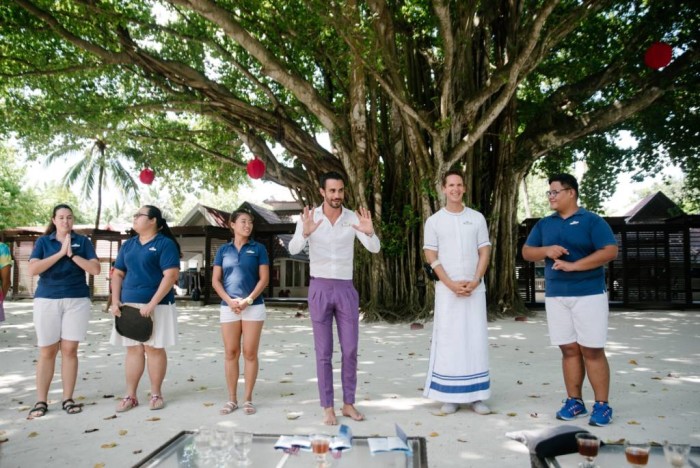 Needless to say, any five-star resort comes with top-notch service. At Club Med Kani, it goes beyond standard expectation with personalized G.O. (Gentle Organizer) who takes care of you even before check-in until check-out as to make your great impression lasts until you leave the resort. They are good at entertaining and ensuring that your stay is comfortable throughout. They're from different places, speak different languages such as English, Australian, Japanese, Korean, Taiwanese and Thai. So language is no longer a barrier.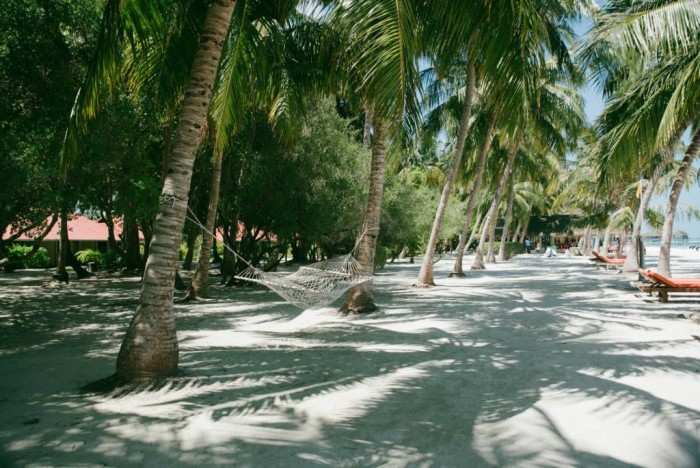 Good vibes with unpolluted air is realistic and achievable here at Club Med Kani. Coconut trees lined along the shore provides shade and pleasant atmosphere to every step we walk.
Who knows shopping is also one of the things to do in Maldives resorts? Pearl necklace in stylish suits well with your dress and accessories. Don't you think?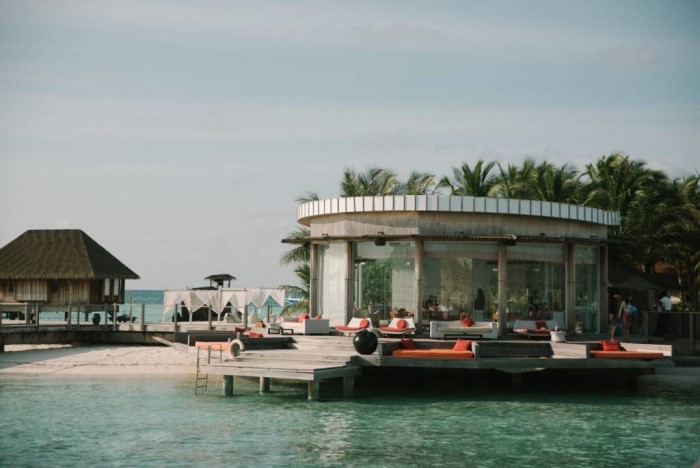 Manta Lounge – Relish unlimited complimentary drinks while overlooking the sea is one of the perks that guests stay at Overwater Suite can access with free of charge. From air-conditioned indoor zone to outdoor daybed, the Manta Lounge soothes all its guests with a view worth the price!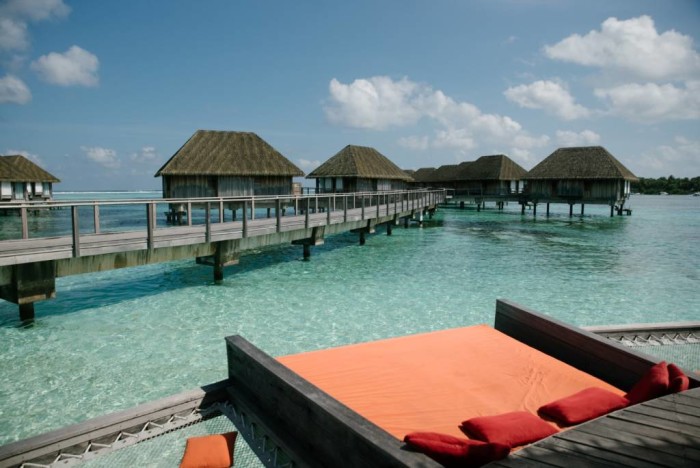 Imagining that this view is yours, Maldives is the Earth's heaven that truly exists.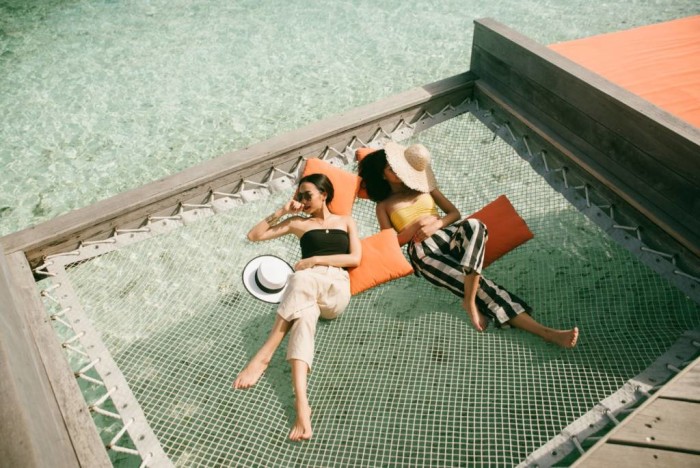 Maldives resorts provide a perfect haven for sunbather!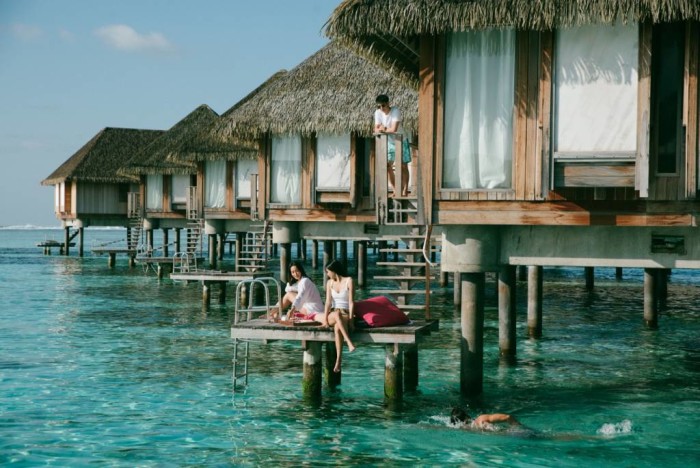 Overwater Suite is the first-rate room type that Club Med Kani has to offer, each having its own stair leading into the lagoon. The bungalows exemplified the perfect Maldives resorts where it becomes real in front of you.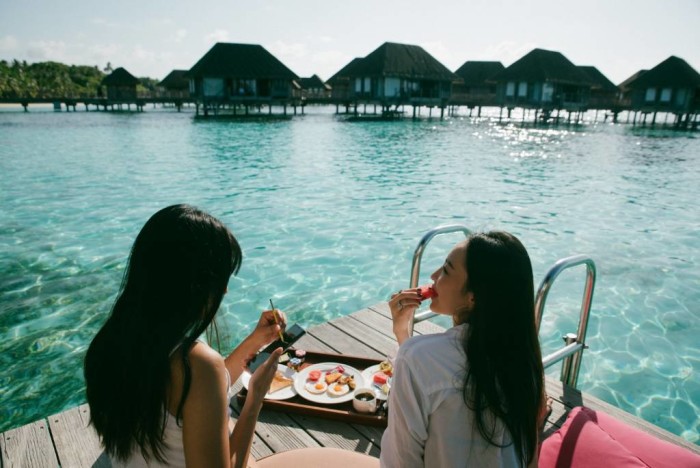 Having breakfast has never been this satisfying. A combination of appetizing dish with gorgeous glowing water is the moment you need to press the Pause button in life!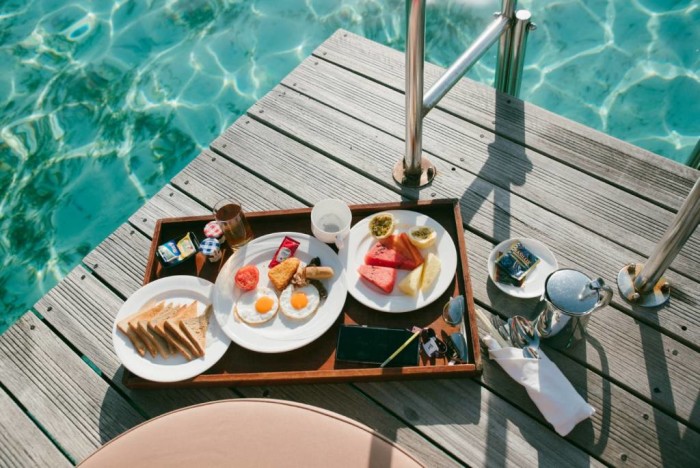 A well-arranged breakfast set beckons to be posted on your Instagram account.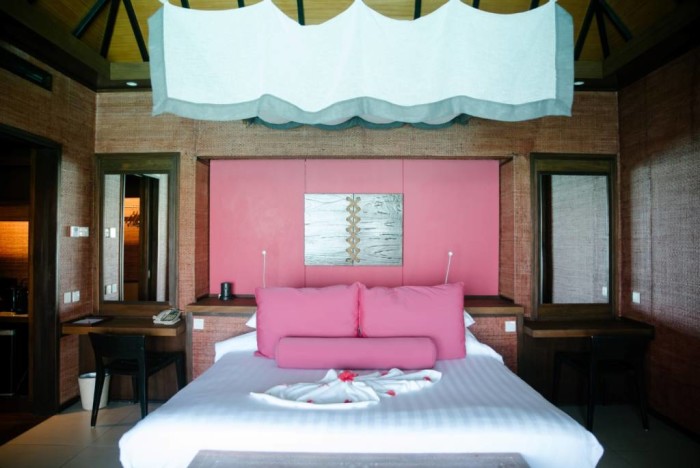 Honeymooners will definitely be fond of something like this!
Wash basin for two and amenity kits provided.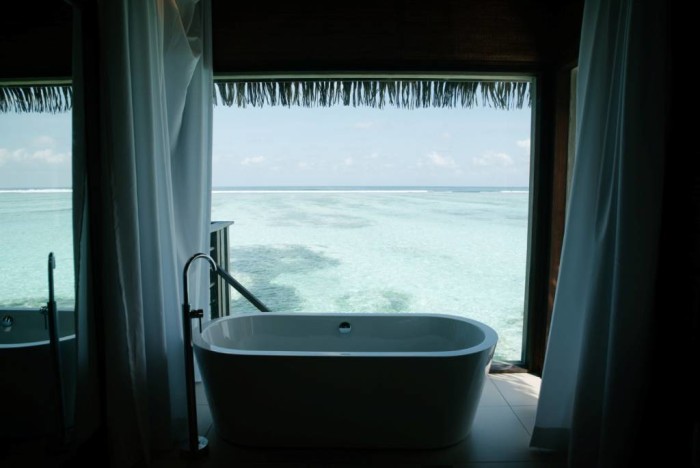 Soaking in a bathtub is also one of the things to do in Maldives resorts. At Club Med Kani, your private bathtub is not hindered by any walls, allowing you to ease your muscle and relief eye strain all at once.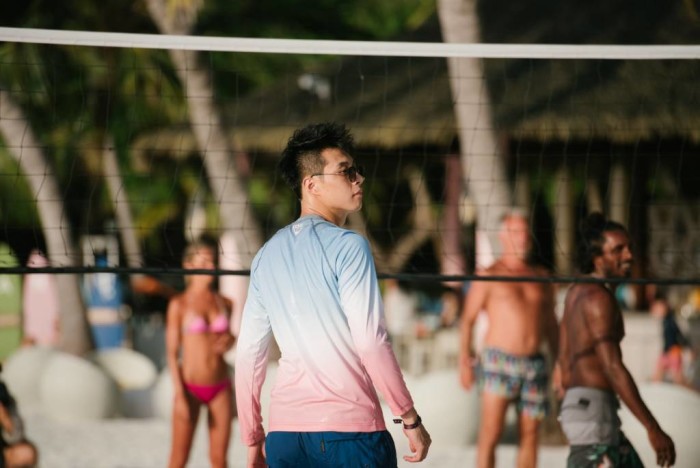 Talking about things you can do during your stay at Maldives resorts. Beach Volley is an activity that everyone can join. Turning a group from strangers into team can help you break the ice with someone who speaks different languages than of your own. It's Free – So don't having a second thought to join the team.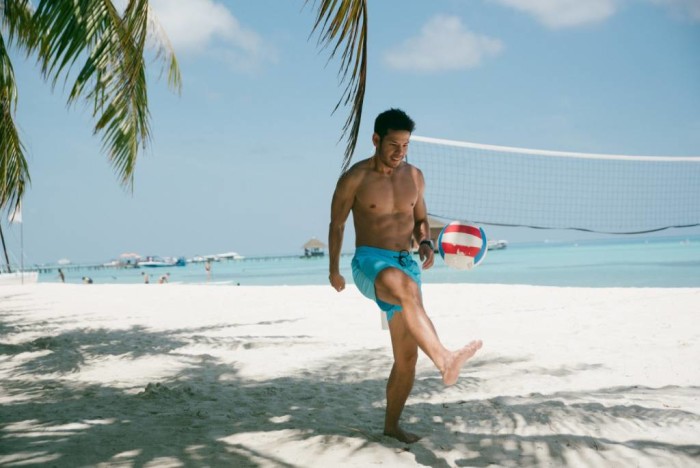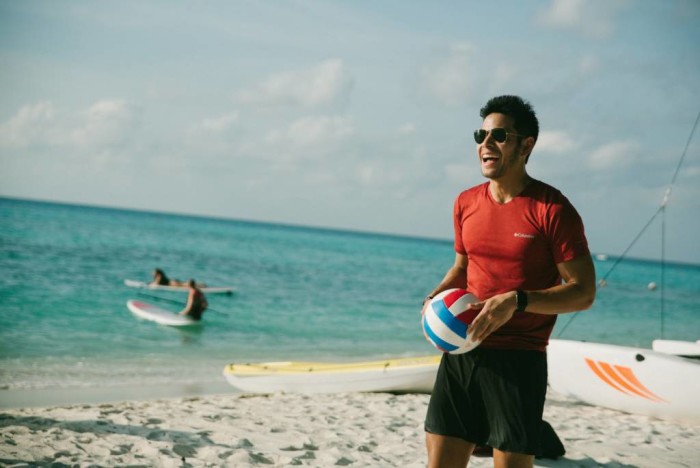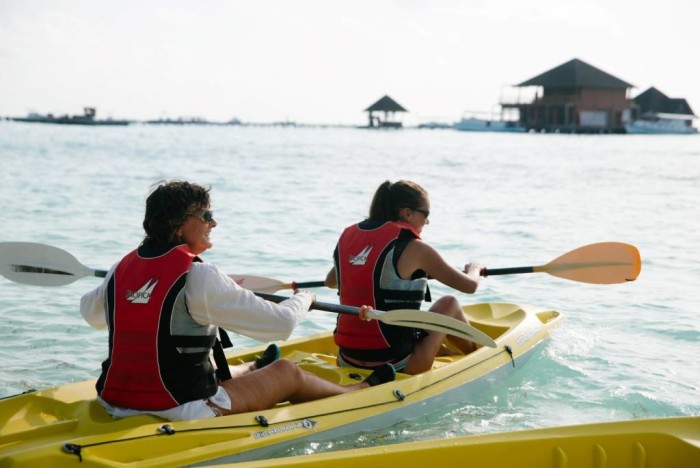 You wouldn't think that it's free, but actually is. Kayaking in a clear emerald sea is a rare chance, but not at Maldives. It's a perfect place for professionals and starters alike.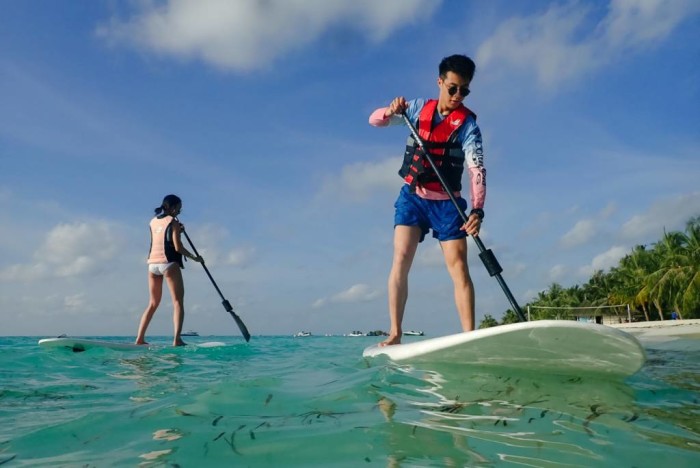 One of the reasons why people do Stand Up Paddle Board is to see more and widen their vision into the world exists beneath water surface. The clearer the water is, the greater the rower can see. No words to describe how it is in Maldives!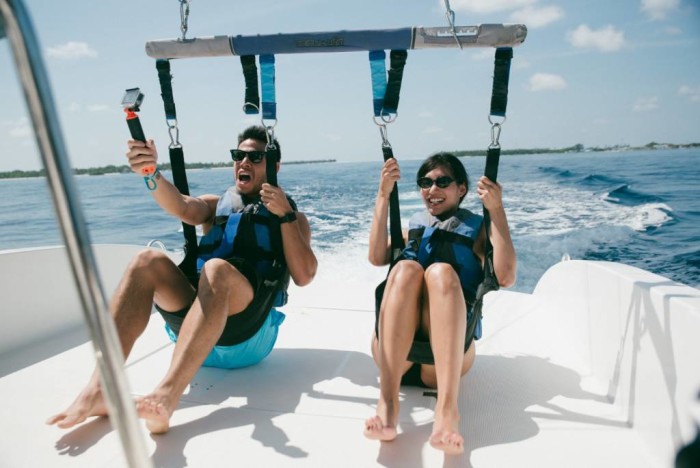 Though it charges you a few dollars, parasailing in Maldives deserves a try. Taking off from boat, which is different from land, could provoke your adrenaline rush. The 360 view up there will be something you never want to take it for granted.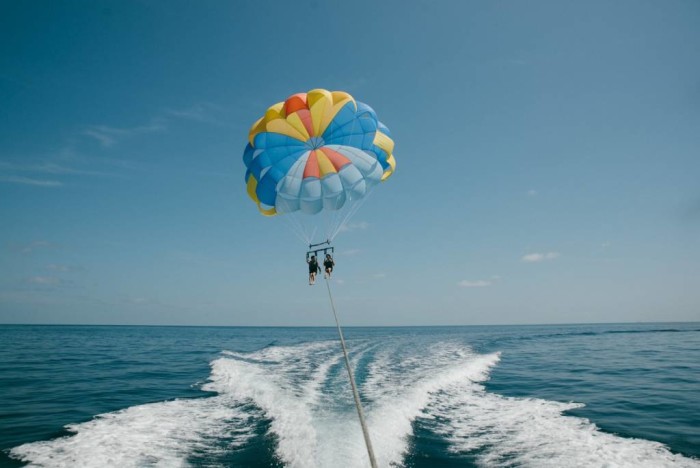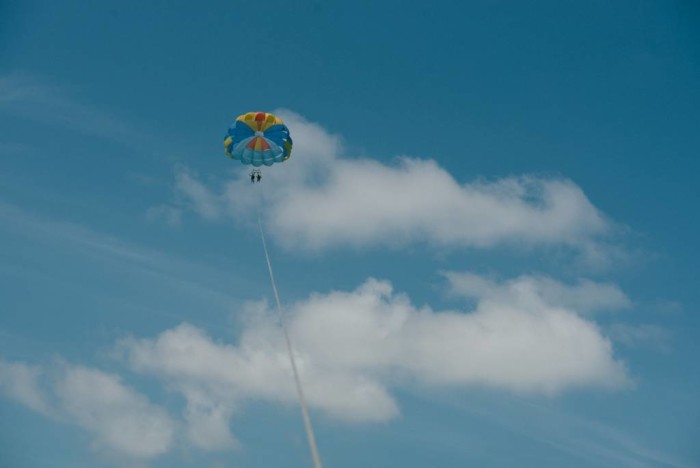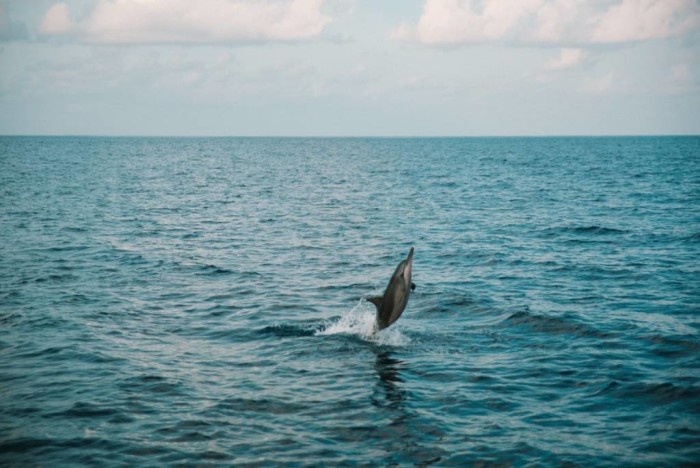 One of the sought-after activities at Club Med Kani is to watch dolphins popped up out of the water and spin cheerfully. If you haven't yet included this in a plan, then do so. The so-called package 'Sunset Cruise' will take you on a voyage to the Indian Ocean with complimentary champagne served throughout.  Although there is no guarantee that those lovely dolphins will emerge, but most of the time they will. So you can still expect to witness them while having a good time watching sunset over the ocean with your loved ones.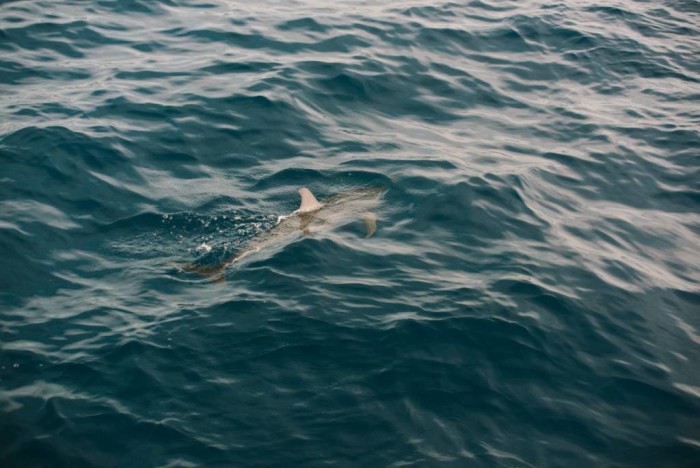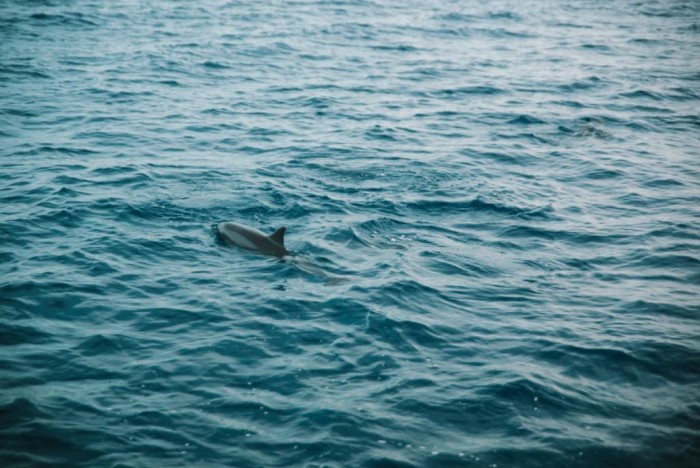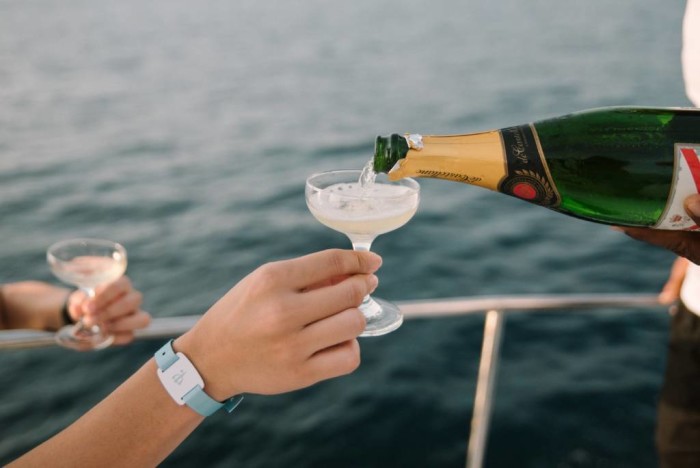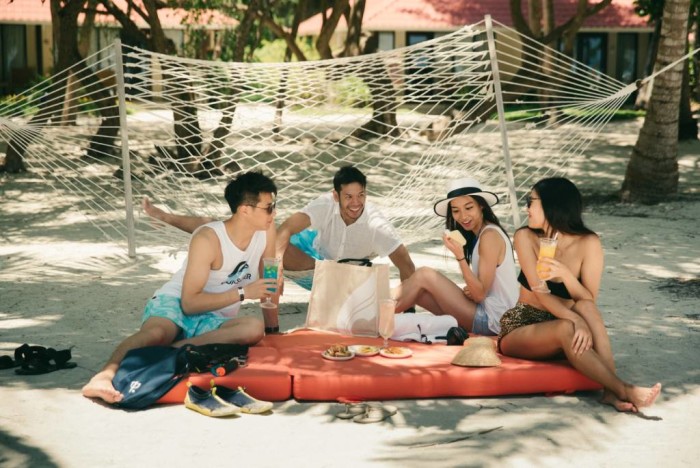 Everyday can be just like a lazy Sunday here in Maldives resorts. This earth's paradise has already given every aspect of it a nice spot for setting up a picnic. Snacks and drinks are also available free of charge so you can enjoy savoring and chitchatting with your friends delightfully.
Watching sunset is a sure thing to do in Maldives. Wherever you're in Club Med Kani, it's similarly beautiful to behold the sun dipping into the ocean.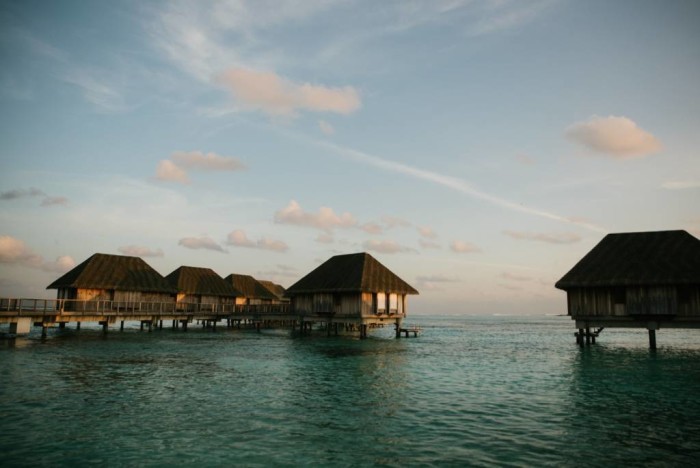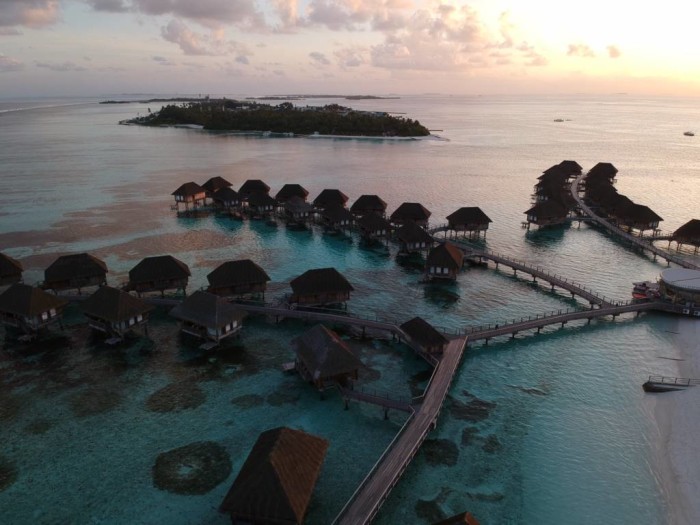 The all-inclusive package is what Bangkok Airways and Club Med Kani has in common. Flying with the full service airline ensures that your air travel experience with us is totally complete. This Maldives trip will be much easier if the right Maldives resorts and transportation is chosen. So grasp the best price of airfare ticket today at https://www.bangkokair.com/eng/flightdeals/view/male