Koh Samui located in the Gulf of Thailand is among the country's rich islands. With its unique appeal, this Thailand tourist place draws all types of travelers from around the globe – anticipating a Thailand vacation like no other.  
The island of Koh Samui is 25km long and about 21km across, making it a pretty easy travel destination to explore. But with all the stunning beaches, picturesque views, great restaurants and interesting attractions, a one day trip to Samui may seem impossible to push through. But fret not, here's where our Thailand travel guide comes in handy!
Make the most out of your one day trip to Samui with today's travel blog as we lay out the perfect travel itinerary for your trip to Thailand!
Snorkeling in the crystal clear waters of Koh Tao or Koh Nangyuan
One of the highlights of a trip to Samui is to witness the beauty of the country's scuba diving destination – Koh Tao which means "Turtle Island". In the morning, have a glimpse of Koh Tao's vibrant coral reefs that are home to various sea creatures hidden in the crystal clear waters of the island. Catering to the growing population of tourists that come to enjoy the island, Koh Tao now has various accommodation options such as budget and luxury hotels, beach bungalows and affordable guesthouses.
You can also dive into an exciting experience brought to you by the small island of Koh Nangyuan as you unwind in its tranquility and serenity. Relax in the beautiful beaches while adoring stunning sunsets and listening to the calming sounds of waves nearby. If you're up for some adventure, go straight to Nangyuan Easy Divers.
Nangyuan Easy Divers is a famous dive shop that provides guests a friendly, light and warm atmosphere both for long-time divers and first-time divers! They also offer daily tours for divers which include morning boat dives and sunrise shark dives to name a few.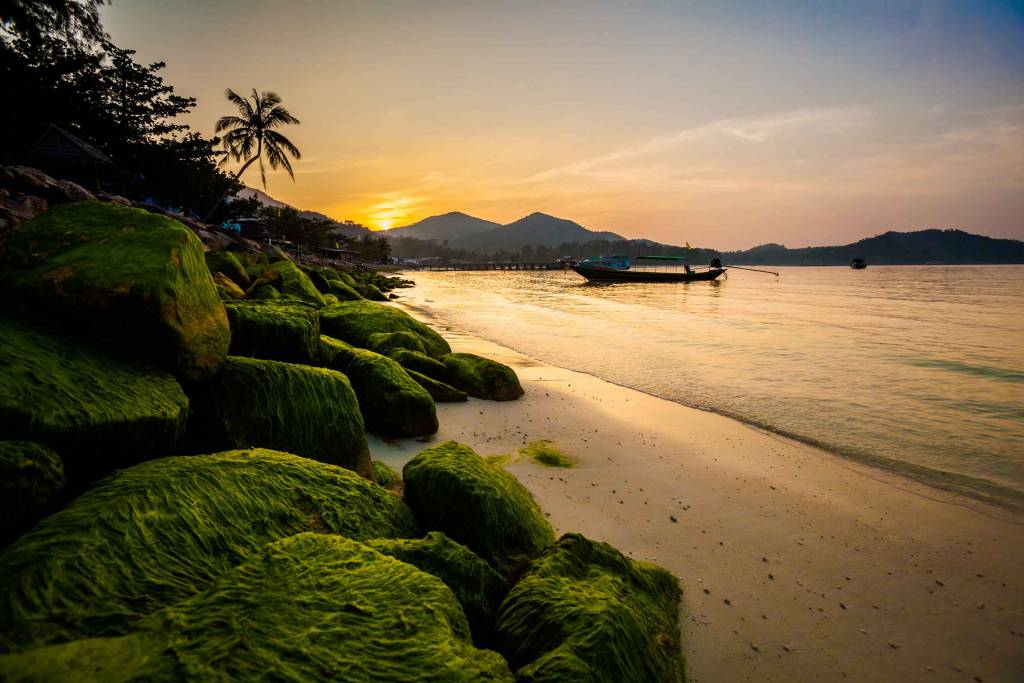 Party, explore and relax at Koh Phangan
Koh Phangan is located just 12km from Koh Samui. A desired tourist destination famed for being an ideal place to party, Koh Phangan also boasts a variety of other activities and attractions to keep guests entertained.
Get ready for an action-packed afternoon as you take on the challenging course of the Challenge Phangan, a water park situated at the Sweet Water Lake. Before nightfall, you may also hike to some of the island's notable waterfalls such as Than Sadet Waterfall, Than Praphet and Than Prawet Waterfall.
Don't miss out the chance to uncover the lush tropical jungle of Koh Phangan while embarking on an adventurous and at the same time relaxing trip to this Thailand attraction.
These exciting activities are sure to make the most out of your one day trip to Samui! Book direct flights to  Samui today when you visit Bangkok Airways website and find cheap flight deals to this stunning travel destination!