Aside from cities such as Bangkok, Phuket and Pattaya, Chiang Mai is one of the popular Thailand places to visit by many tourists from around the world.
Tucked away about 55 km Northeast of Chiang Mai is a thriving community where locals bask in the beauty and serenity of the jungles in Mae Kampong.
Mae Kampong is one of the Chiang Mai tourist places that provide guests an offbeat retreat and a peaceful break from the commercialism in Chiang Mai.
Our travel blog today will feature places in Mae Kampong that you should include in your Chiang Mai travel itinerary.
Flight of the Gibbon
A trip to Chiang Mai is never complete without trying the Flight of Gibbon.
Experience an adventure like no other as you explore Thailand's unspoiled rainforest and delight in the breath-taking views of your surroundings.
The 5 km zip-line at the Flight of the Gibbon will give you a thrilling experience as you glide through the outdoor adventure. The guides are highly trained rangers who will also share what they know about the diverse life of the rainforest's flora and fauna.
Chomnok Chommai Coffee and Bakery
After a day of adventure, don't miss out to include Chomnok Chommai Coffee and Bakery on your Chiang Mai travel itinerary.
Cool down and relax at Chomnok Chommai Coffee and Bakey, an ideal place to lounge and marvel in the spectacular views of the Mae Kampong Valley. Part of the Chomnok Chommai Homestay, this café also serves delightful cakes and pastries.
Loong Pud & Pa Peng Coffee
A favorite among the locals and tourists at Mae Kampong, Loong Pud & Pa Peng Coffee is a rustic coffee house that serves excellent quality of coffee and home-cooked food. Its beautiful interior goes well with the flowers and plants that beautify the backyard. They also have a small bridge outside giving their guests plenty of photo opportunities.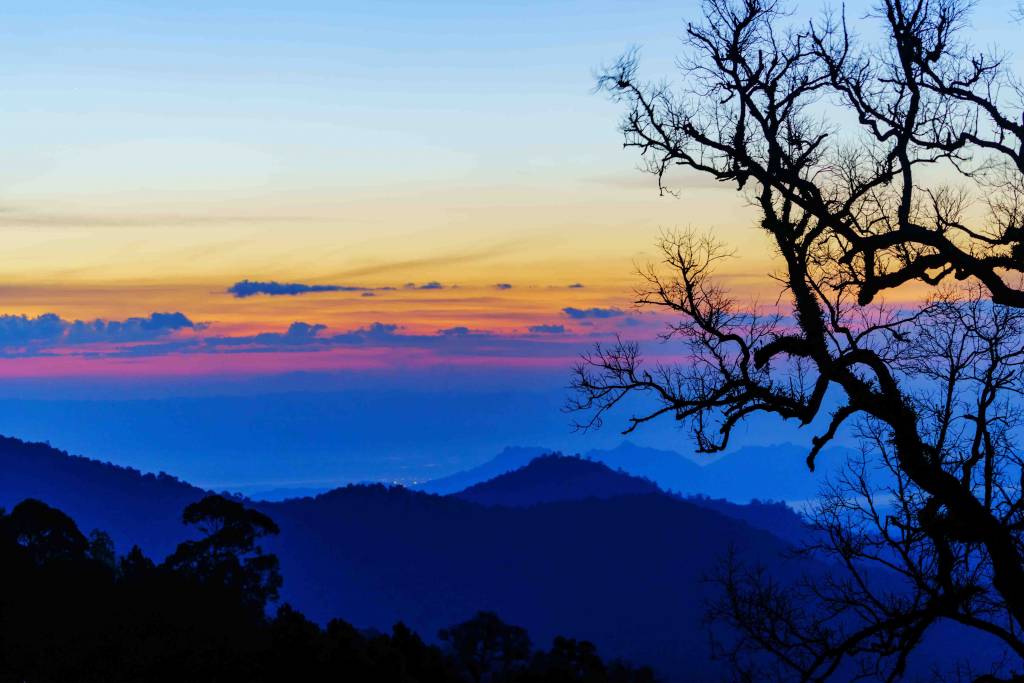 Mae Kampong Homestay
Since Mae Kampong is one of the popular Chiang Mai tourist places, the locals in the village have decided to lure in more tourists with the help of the Mae Kampong Homestay program. This way, visitors can have a more in-depth feeling of the locals' culture. The revenue that locals get from their homestay programs are a big help in the village's local projects and to help preserve the community.
Ready to pack your bags, fly to Chiang Mai and discover Mae Kampong's pristine natural surroundings? Check out Bangkok Airways website for cheap flights to Chiang Mai and schedule your much awaited Thailand vacation! You may also find more Chiang Mai tourist places as you browse through Bangkok Airways travel blog.