Located at the country's eastern-most province, Trat is one of the places to visit in Thailand not only because of its old-world charm, but also because of the attractive beaches to spend sunny days at.
Places like Phuket, Bangkok and Koh Samui overshadow the beauty of Trat but what people need to know is that just like other famous Thailand attractions, Trat holds just as much history, culture and charm that can make any Thailand vacation one for the books.
Trat is known to be a transit point for Thailand destinations like Koh Chang, Koh Kood and Koh Mak. But some hidden gems that make it one of the places to visit in Thailand are the unspoilt, beautiful beaches of Trat.
Sai Khao Beach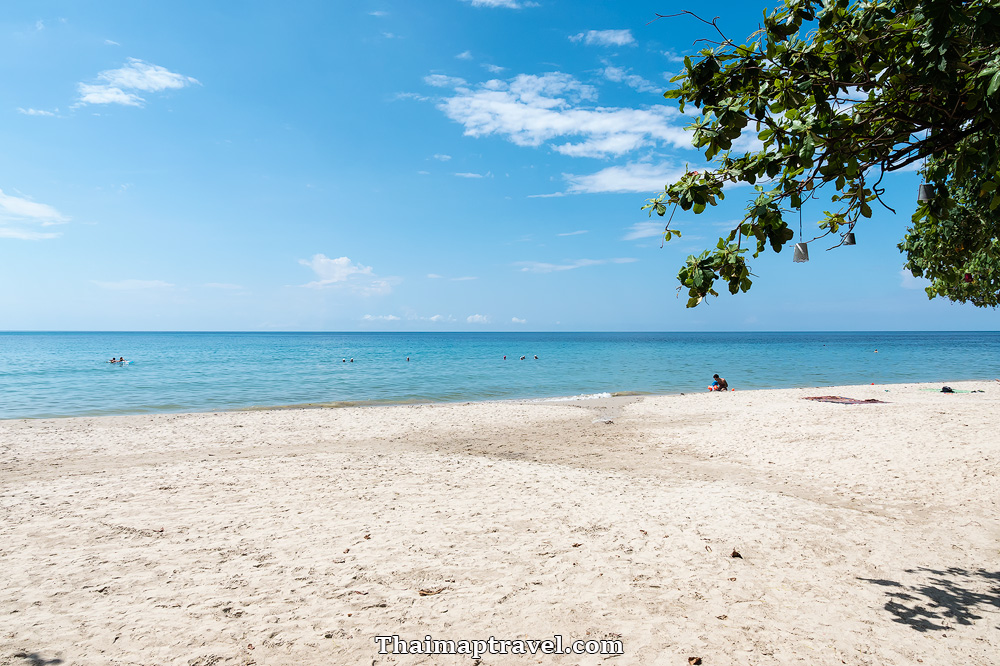 Photo Courtesy: Thai Map Travel http://www.thaimaptravel.com/articles-inner/location-tour/357.html
Located on the island of Koh Chang, Sai Khao Beach is a 2-kilometer stretch of beach filled with energetic tourists, locals and visitors. The northern part of Sai Khao Beach is where you'll see powdery off-white sand coupled with steep hills and cheap hostels. Independent Bo is an area that is popular among backpackers. Going to the central and southern part, the place is occupied by midrange to upscale accommodation choices like hotels and resorts.
Klong Prao Beach
 
Klong Prao Beach is a must-visit if you're looking for a relaxing Thailand trip! Klong Prao Beach is Koh Chang's largest beach. Thanks to Klong Plu Waterfall's river estuary, the beach is quite unique as it is split into three creating the most unique and incredible views of the river and the waterfalls. Ideal for those who want to enjoy a tranquil getaway, include Klong Prao Beach on your Thailand travel itinerary and be blown away with its chill, relaxing vibe and stunning rocky landscape.
Kai Bae Beach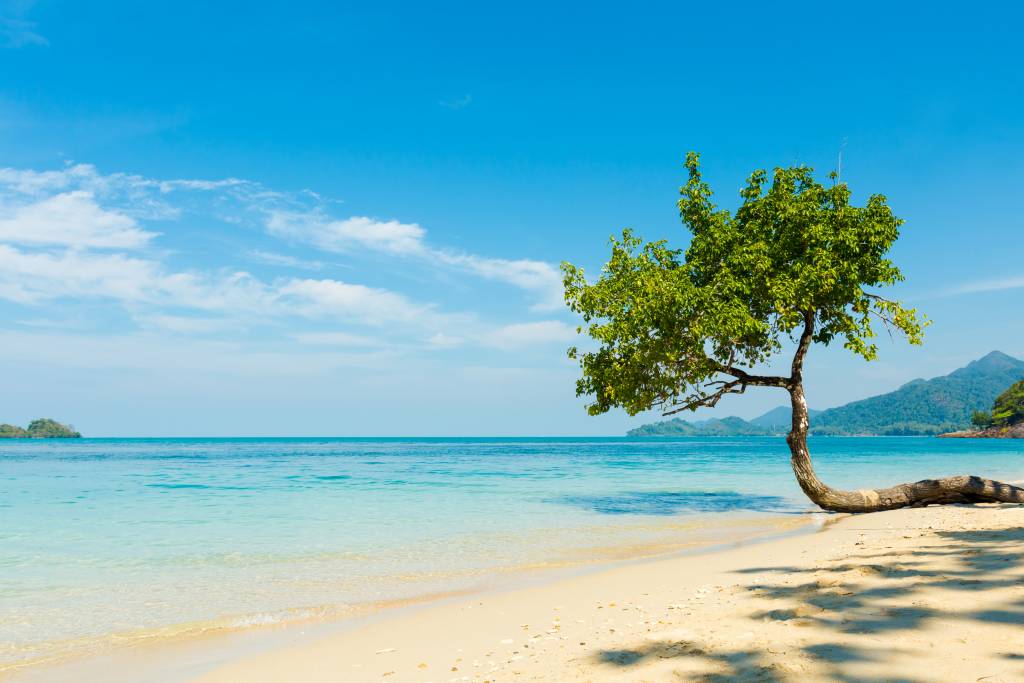 Dotted with palm trees, Kai Bae Beach is a 2.5-kilometer stretch of beautiful sand beach offering a breath of fresh air for both tourists and locals. As one of the places to visit in Thailand, it hosts a number of accommodations ranging from budget-friendly guesthouses to some high-end resorts. You are also greeted with roadside shops, restaurants, convenience stores and minimarts. The Kai Bae Beach often attracts families of tourists compared to couples who are looking for a romantic getaway.
Ban Chuen Beach
 
Expect clear blue water, soft powdery sand and a relaxing atmosphere when you make your way to Ban Chuen Beach in Trat. Previously named Maro Beach, Ban Chuen Beach is considered to be one of the country's beaches with the most delicate sand. Restaurants and rental houses are available in reasonable prices, so families, big group of friends or backpackers can easily choose where they can stay if they choose Ban Chuen Beach for their Thailand travel destination!
Ready to bask in the sun, swim in the clear blue water, and walk through the powdery sand beaches of Trat? Visit Bangkok Airways and book your flights to this sunny destination today! You can also check out other exciting places to visit in Thailand by looking through other flights destinations in Bangkok Airways.