Songkran Festival is one of Thailand's most colorful festivals celebrated every year during the Thai New Year. During this time, most family-run businesses, banks, restaurants and office buildings close out while residents go back to their hometown to celebrate the Thailand holiday with their family. Although Songkran Festival 2018 is officially observed for 3 days (April 13 – April 15), celebrations actually last over a week!
If you're planning to come to Thailand and join in with the fun celebration of the Songkran Festival 2018, other than its capital city Bangkok, there are other places to visit in Thailand where celebrations of the special Thailand Festival is nothing short of amazing! So, start planning your Thailand travel itinerary as we list down these places in today's travel blog!
Bangkok
While most locals go back to their hometown during the Songkran Festival, foreign travelers flock Bangkok to celebrate the festival right in the capital city! For some exciting celebrations, you can choose to go to the famous Khao San Road or Silom Road.
Phuket
For the beach bums, head over to Phuket and make it a double celebration of Thailand's wonderful tropical beaches and the country's fun and exciting Songkran Festival! In Phuket, the celebration of Songkran Festival 2018 is livelier that even Phuket police will get in on the fun, swapping their firearms to water pistols! If you still have so much energy after sunset, continue on with the festivities at one of the Phuket attractions – Patong Beach, particularly in Bangla road where you can engage in intense water fights with locals and fellow tourists!
Pattaya
Pattaya celebrates the Songkran Festival longer than any place in Thailand. To make sure you experience the excitement of the festivities, head to Pattaya from April 13 – April 19 as Pattaya continues to celebrate the festive season the week following the official festival dates. The Beach Road is where all take place so be sure to be here for Songkran Festival 2018!
Koh Samui
The celebration of Songkran Festival in Koh Samui may not be as intense as compared to Phuket or Pattaya but a lot of locals as well as foreign tourists also come here for the celebration. There will be a lot of parties along Samui and you are welcome to join the fun. Popular places to go to during this crazy festive season are Chaweng Beach and Soi Green Mango.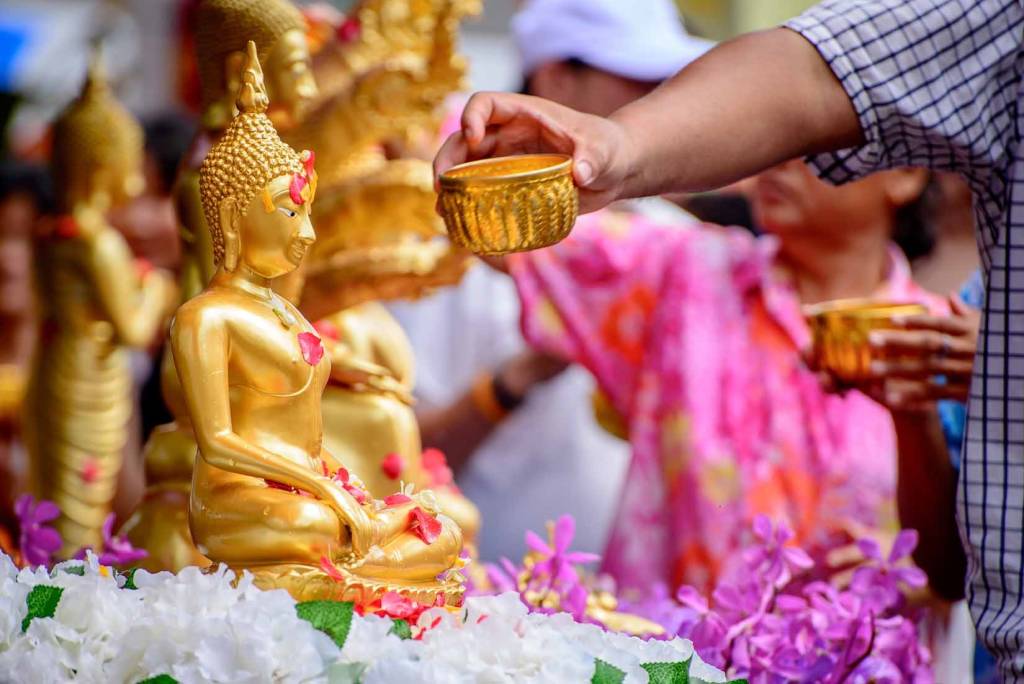 Chiang Mai
Known to bring the most fun in the celebration of Songkran Festival in Thailand is Chiang Mai, the city in the northern part of the country. Also, it is often the go-to place for foreign travelers! Many street stalls sell everything you need so you don't need to pack anything before going to Chiang Mai. For fun parties and adventure, it is best to go to Tha Pae Gate, one of the popular Chiang Mai destinations and be ready for some action.
So, where do you think you want to celebrate the Songkran Festival in Thailand? For more information on flight schedules and ticket reservation, visit Bangkok Airways!