Thailand has always been one of the favoured holiday destinations in the world. With so much to offer, thousands of tourists flock this country to enjoy its white sandy beaches, mouth-watering delicacies and celebrate the country's colourful festivals – one of which is the Songkran Festival. And this celebration might just be what you need to make your Thailand trip even more special! Read on as we share more details about this highly celebrated Thailand festival!
Songkran is Thai New Year and is the longest celebrated holiday in the land of smiles. It is officially held from 13 April to 15 April, though the celebration last a week long. During this festival, most of the Thais living in Bangkok travel back to their hometown to unite with their family. Almost all establishments in the city are also closed, except for huge shopping malls that remain open.
Songkran is the time where Thais visit temples, hold annual house cleaning and enjoy family reunions. The first day of this festival is officially the National Elderly Day. To observe this, young family members will pour fragrant water into the palms of the elderly to ask for their blessings and show humility. The second day is officially the National Family Day where families would wake up early to give alms to monks and spend the rest of the day for some quality time.
"Bathing the Buddha image" is pouring fragrant water over Buddha statues at home and the temples. Joining ceremonies or merit-making throughout the day are also some of the religious rituals observed during Songkran Festival.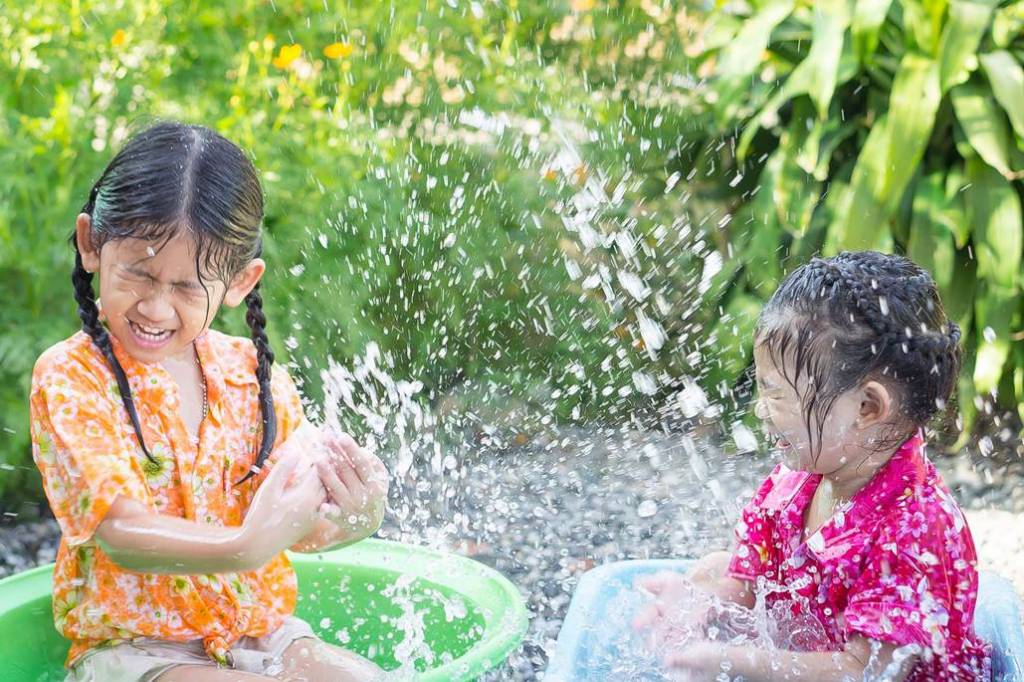 Although pouring water to people may seem like a fun activity, the reason behind this is to symbolically wash off mishaps the past year and have a fresh start to welcome the new year.
Songkran Festival is highly celebrated in places such as Khao San Road, Silom, Phra Pradaeng District and Sanam Luang. Wherever you choose to observe this holiday will sure to make a Thailand trip you won't forget. But if you prefer a more traditional way, you can choose to visit Phra Pradaeng District where activities such as boat races, Raman dances, floral floats parade or building of sand stupas decorated with flags and flowers.
Start planning your Thailand trip and fly to Bangkok in time to celebrate the Songkran Festival! Let Bangkok Airways http://www.bangkokair.com/eng/pages/home, Asia's boutique airline be part of the magical Thailand trip that awaits you. Before buying your airline tickets online, check out if there are flight deals available! You can also browse their website for helpful travel tips and places to visit in Thailand as well as other countries!