Phuket is not only every beach lover's paradise but a shopaholic's haven too. And a holiday in Phuket is never complete without spending a few baht or more to purchase local handicrafts and vintage finds. From village food markets to the vintage local shops, street stalls, the town's busy night markets, and huge department stores, you can find almost anything and everything in Phuket. To help you with your shopping extravaganza, the following featured Phuket destinations are no-frills options you need to visit for a full day of shopping experience!
Phuket Weekend Market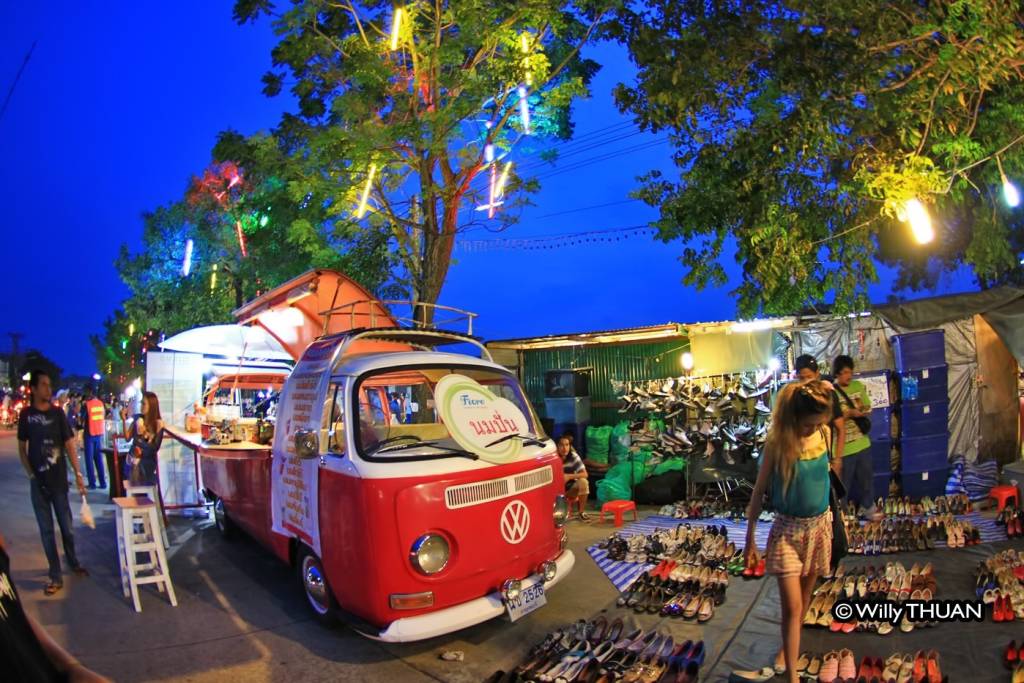 Located just outside Phuket Town, the Phuket Weekend Market which is locally known as Naka Market is a place to bargain for second-hand items such as t-shirts, jeans and other vintage items. It is divided into two sections – covered and open area. The covered area is where second-hand items like shirts, jeans and other vintage stuff can be found. Meanwhile, the open area holds "newer" items such as DVDs, all kinds of electronics, mobile phones, jewelry, accessories and more clothes. This Phuket destination opens at 4 p.m. and if you want to avoid the crowd, come this early and start shopping!
Phuket Walking Street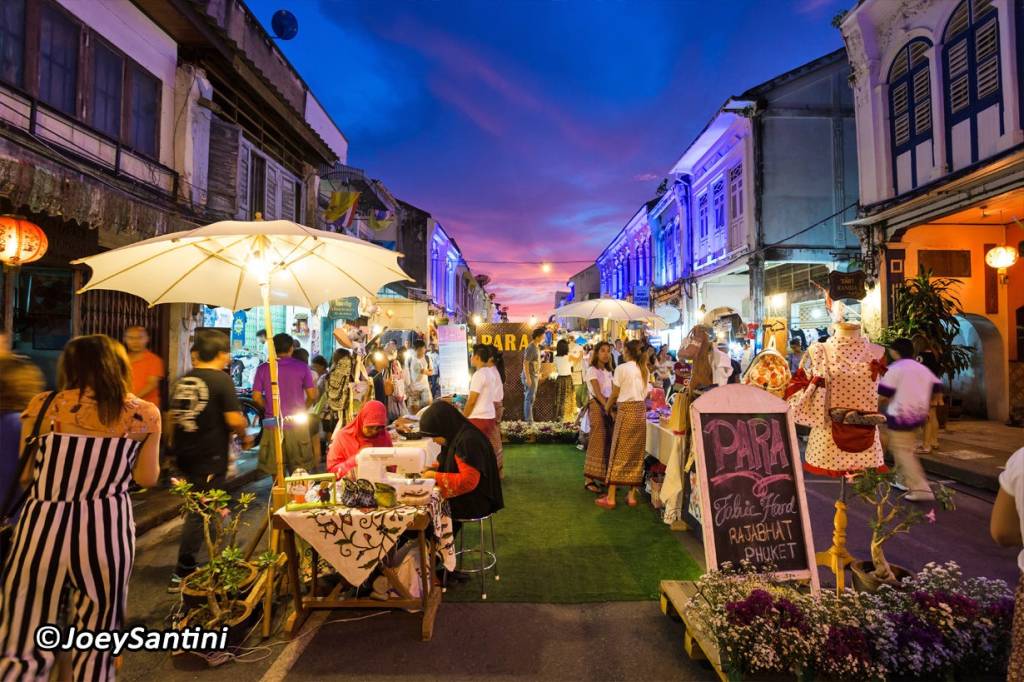 Right in the heart of Phuket Town, along Thalang Road is where you'll find our next Phuket tourist attraction, the Phuket Walking Street, a weekly market which opened in October 2013. The 350-meter long Thalang Road features a mix of Chinese, Thai Muslim and Indian culture, with shops selling various ornaments, handicrafts and other souvenir items. And because one of the things to do in Phuket, Thailand is to sample the island's local food, you can also discover here southern Thai culinary specialties. Thai traditional sweets like khanoms are also popular here, apart from ice cream, fruit juices, barbecue squid, beef and chicken burgers. Must-buy famous souvenir items are t-shirts with Sino-Portuguese architecture design, custom-made flip flops, fancy jewelry, and knitted dolls.
Chillva Market
The bohemian vibe of Chillva Market is enough reason to attract people in the area. But its wide selection of fashion finds, food and stalls is more reason to stay and enjoy the night in this trendy night market! Although it is geared towards locals, Chillva Market situated right by the side of Yaowarat Road is a perfect place for tourists to get into the local scene and experience the Thai culture. Prices here are also generally more affordable compared to other night markets. You can buy good quality fashion items like shirts from 129 baht, accessories from 99 baht and handmade beauty products from 25 baht.
Central Festival Phuket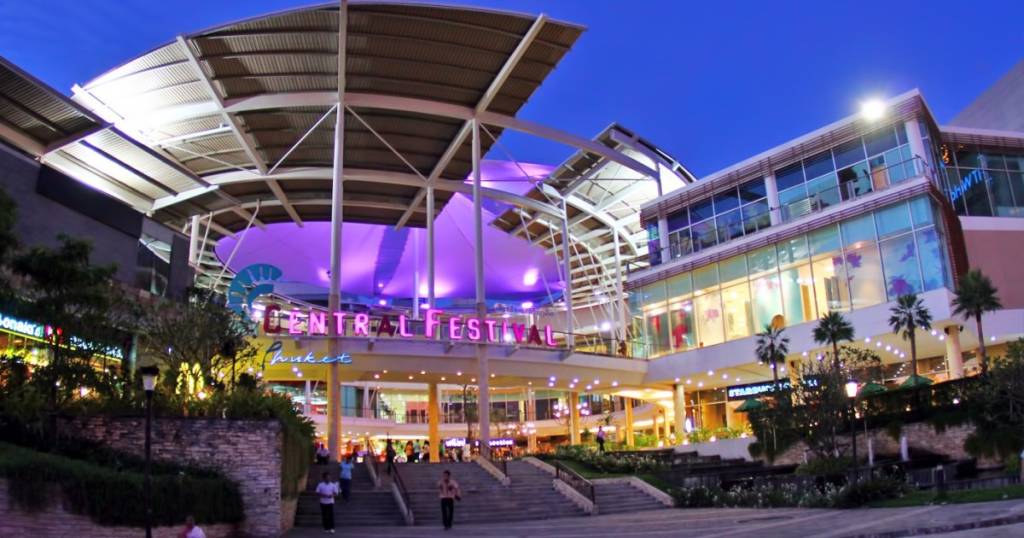 If you're wondering what to see in Phuket aside from bustling night markets and street stalls, well, there are also shopping malls – and big ones! Take for example Central Festival Phuket which is an air-conditioned one-stop shopping mall located just outside Phuket Town. It has over 120 stalls selling a wide range of products from the latest fashion trends to laptops, books, silk, and so on. It's easy to spend the whole day here because aside from shopping, you can also catch a movie or enjoy a dining experience with Central Festival Phuket's expansive list of international restaurants that offer French to Japanese favorites.
Jungceylon Shopping Mall in Patong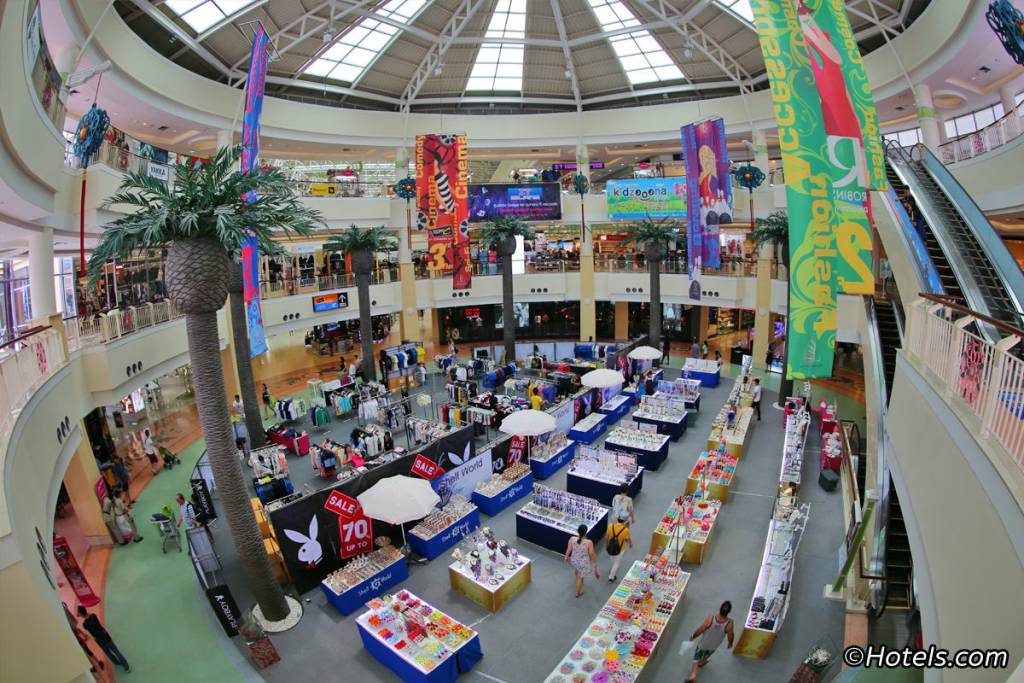 Diagonally standing opposite Bangla Road is Jungceylon Shopping Mall in Patong, a shopping complex which changed the world of shopping in the area. It's a huge shopping complex with over 200 stores to cater to all types of customers. However, there are 2 main stores that take the spotlight – Robinson and the Big C supermarket. It is also not just a great place for shopping, but entertainment as well! It has a 16-lane bowling alley and a 5-room SF Cinema for the latest box office trends!
Looking for other Phuket destinations for your itinerary? Take a look at our travel guides and find more interesting places to visit for your Phuket trip. Meanwhile, you can check for flight schedules through Bangkok Airways.