Sukhothai Loy Krathong
The greatest annual Loy Krathong event in Sukhothai is upon us, and we can't wait to present you "The Sukhothai Loy Krathong and Candle Festival", set to take place on 18 – 20 November 2021 at Sukhothai Historical Park.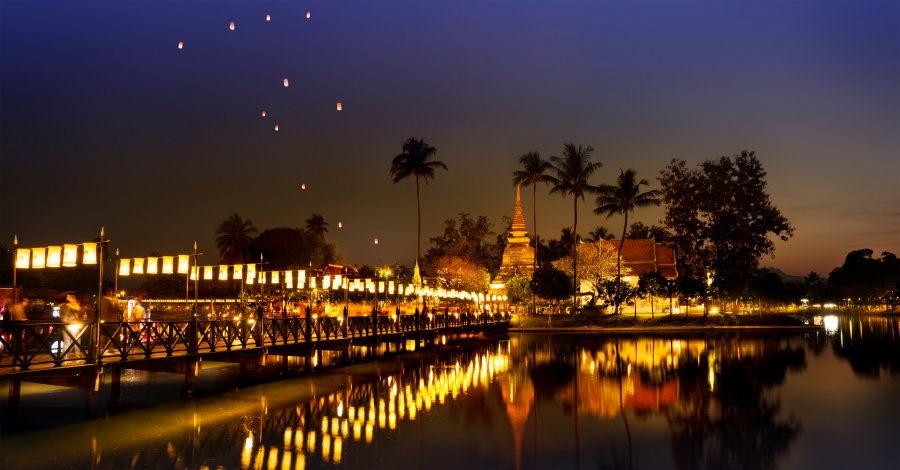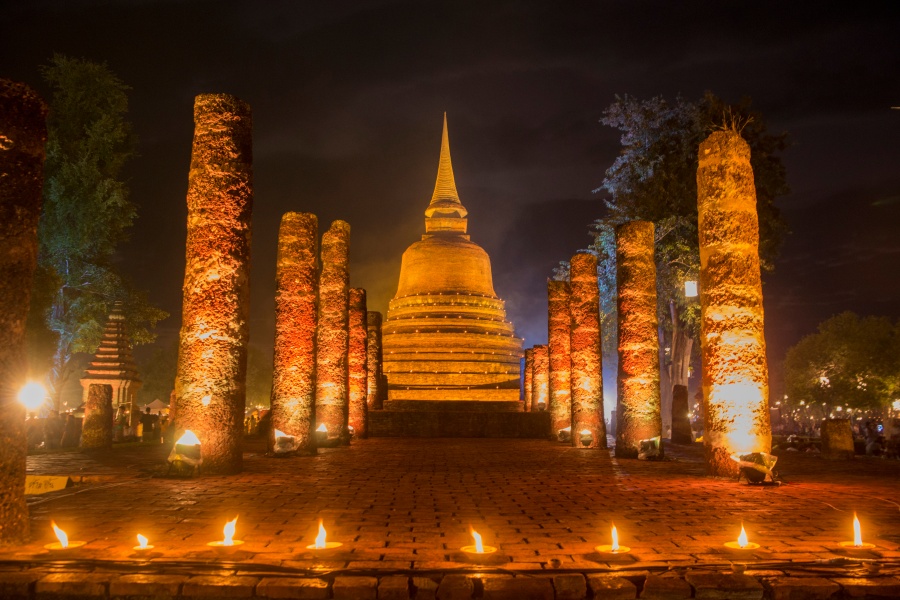 Plan your trip to celebrate Loy Krathong today and fly all the way from Bangkok to Sukhothai to join the cultural immersive festival where the entire Sukhothai Historical Park will be lit with spectacular fireworks throughout the 3 nights. Float your krathong in the lotus pond and carry on this ancient Thai tradition in the city of Dawn of Happiness, Sukhothai.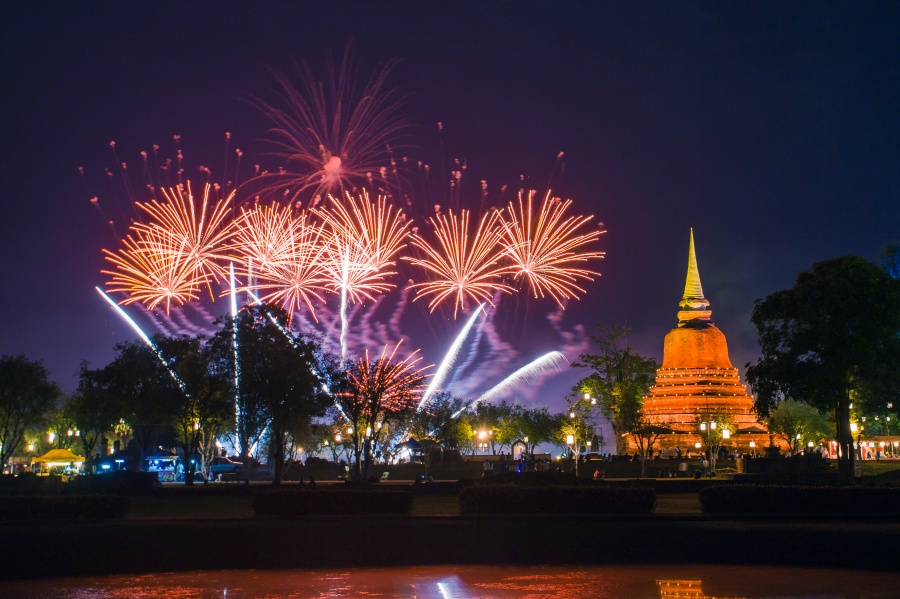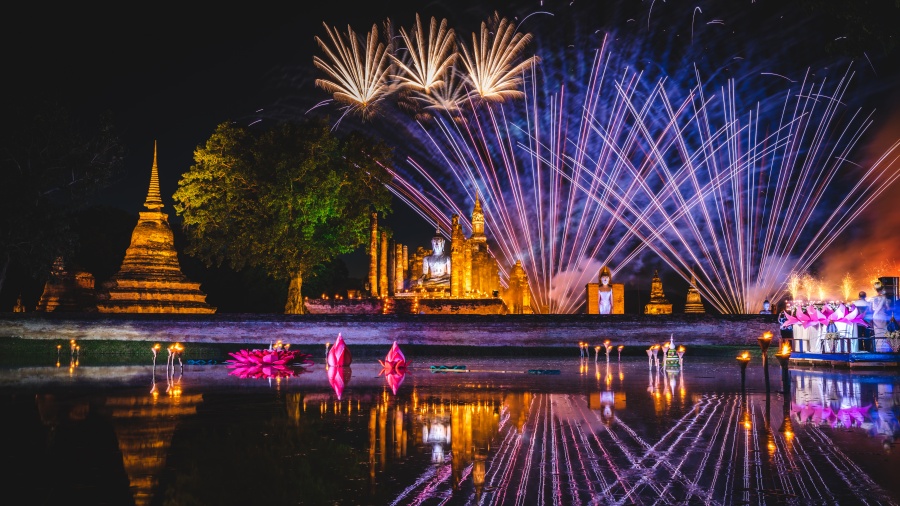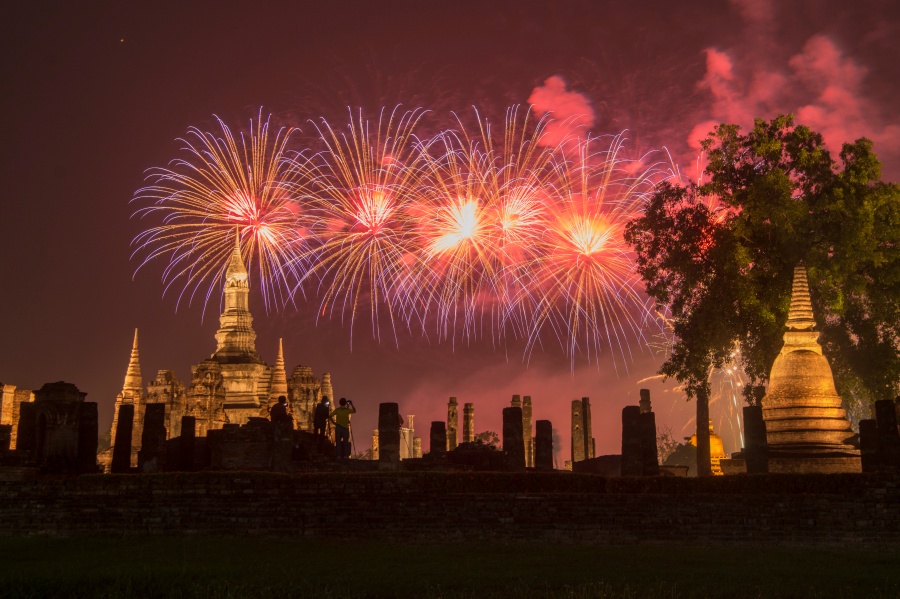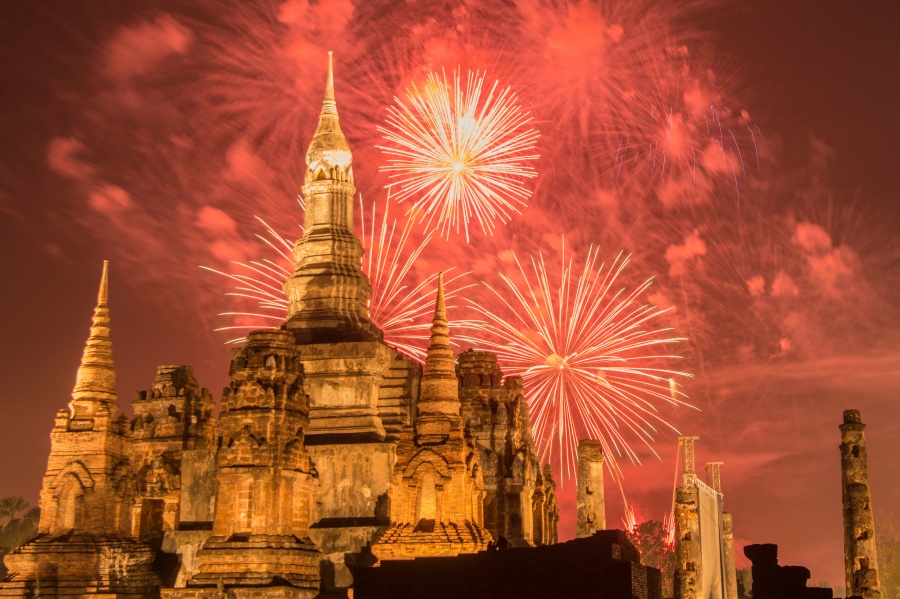 Things you need to know about the event:
– To be held under 'New Normal' policy with COVID-19 preventive measures.
– Limit the number of participants to no more than 15,000 per day.
– Suspend all performances, including selling food & drinks.
– The event venue inside the Sukhothai Historical Park has been divided into 3 zones: Wat Mahathat / Wat Chana Songkhram / Wat Sa Si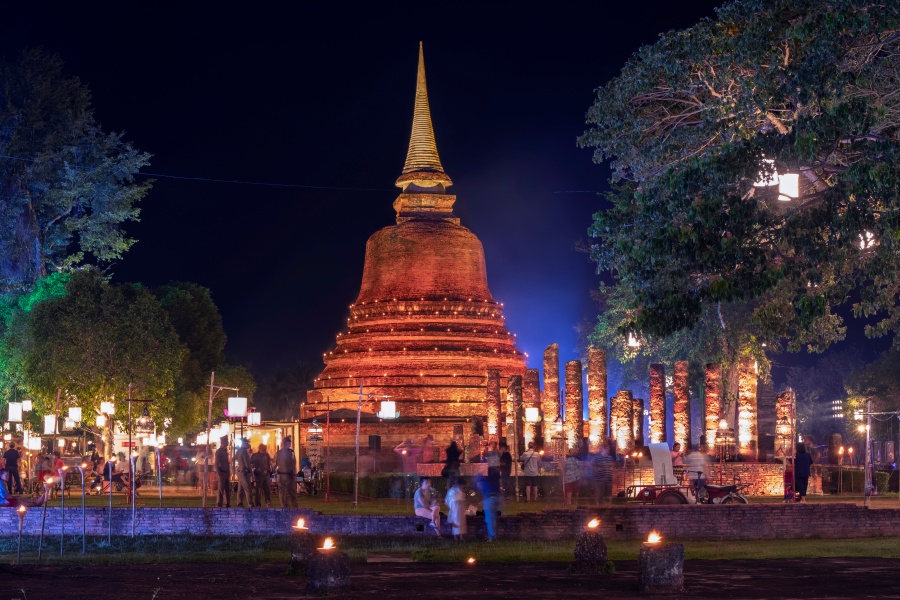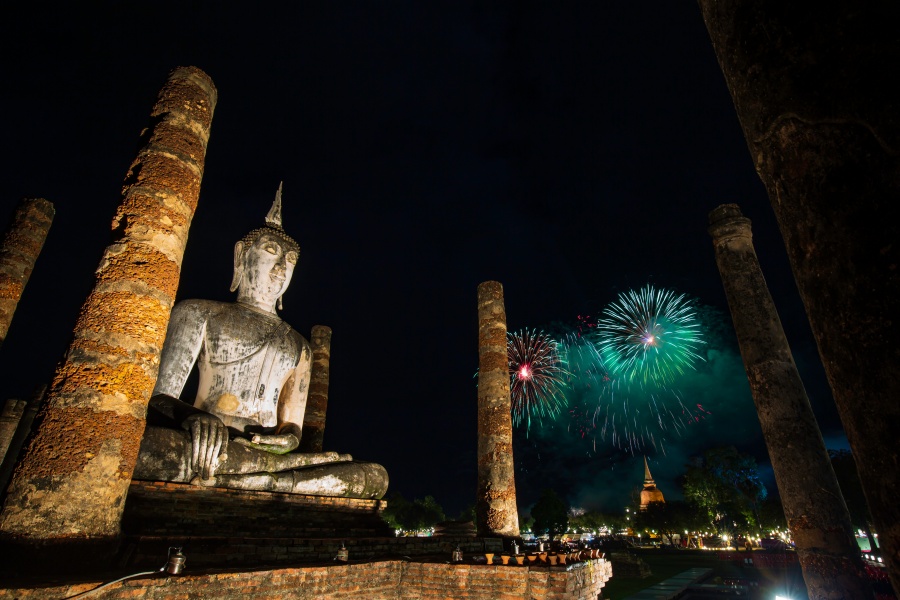 The fastest and most convenient way to Sukhothai is to fly direct from Bangkok (Suvarnabhumi). Airfare starts from 1,510 THB/One-way. Book your flight with us on https://bit.ly/3cI34wA
Fly domestic with Bangkok Airways, passengers on Economy Class will be provided with the following services free of charge:
20 kg Baggage Allowance
Access to Boutique Lounge* and enjoy our light meals and drinks buffet
Snack Bag during disembarking the aircraft
Seat Selection**
Free! Unlimited changes to your booking without fees***
Remarks:
*Boutique Lounge at Bangkok / Chiang Mai / Phuket Airport, and Courtesy Corner at Samui Airport.
**The scope of seat selection on the flight depends on the airfare selected.
***No change fee for ticket issued within 31 December 2021 (no-show fee may be collected if applicable). The new itinerary fare must be equal or higher. In case the new fare is higher, differential fare will be collected.