Have you seen a sky full of stars? Or even a river illuminated by the glow of lights? Guess what? Thailand has its own festival of lights which is known as Loi Krathong but sometimes spelled as Loy Krathong. While the said festival is being celebrated in several parts of Thailand and even in Laos and Myanmar, it originated in a little town called Sukhothai, one of the places to visit in Thailand.
Loi Krathong is one of the most enchanting festivals in Thailand that is celebrated annually. It is usually observed on a full moon of the 12th month in the lunar calendar. Exact dates of Loi Krathong Festival is not known until about a month before the actual event and this year, it will be held on November 22. The said festival is a 5-day celebration and to know more about Loi Krathong, the most awaited festival of lights in Thailand, continue reading below!
DAY 1: DAWN OF HAPPINESS GREETING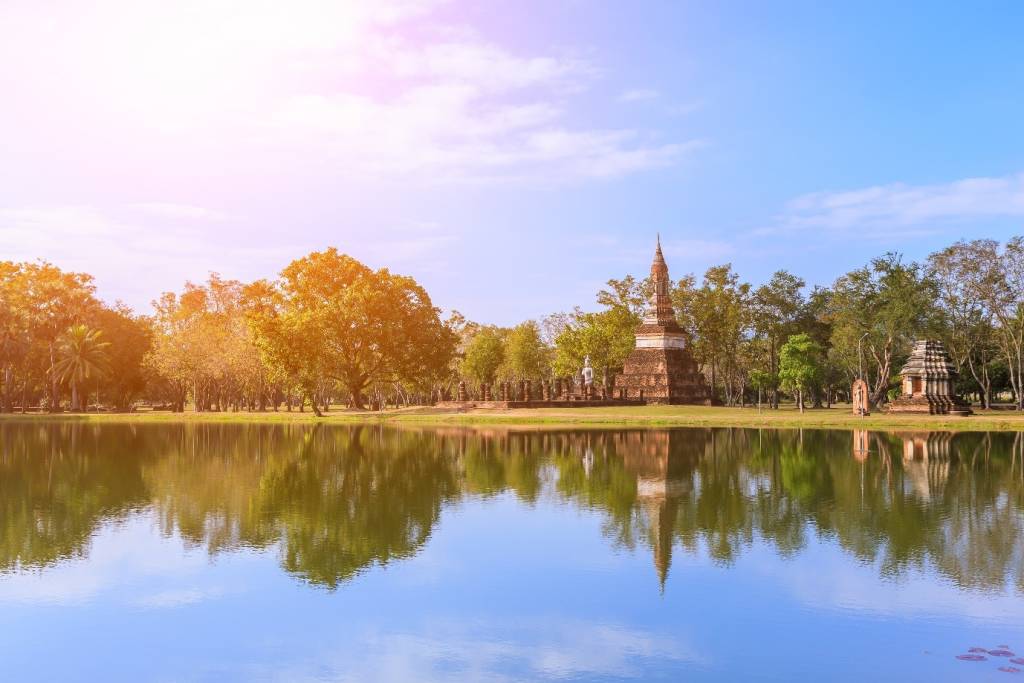 Usually the day one of a festival is somewhat the least exciting but in Loi Krathong Festival, it is not. The celebrating begins by offering dry food or alms to monks located at Traphang Ngoen pond. Usually, this begins at dawn then continues for several hours. Everyone is welcome even the tourists to join and bring offerings.
DAY 2: MAHACHAT SERMON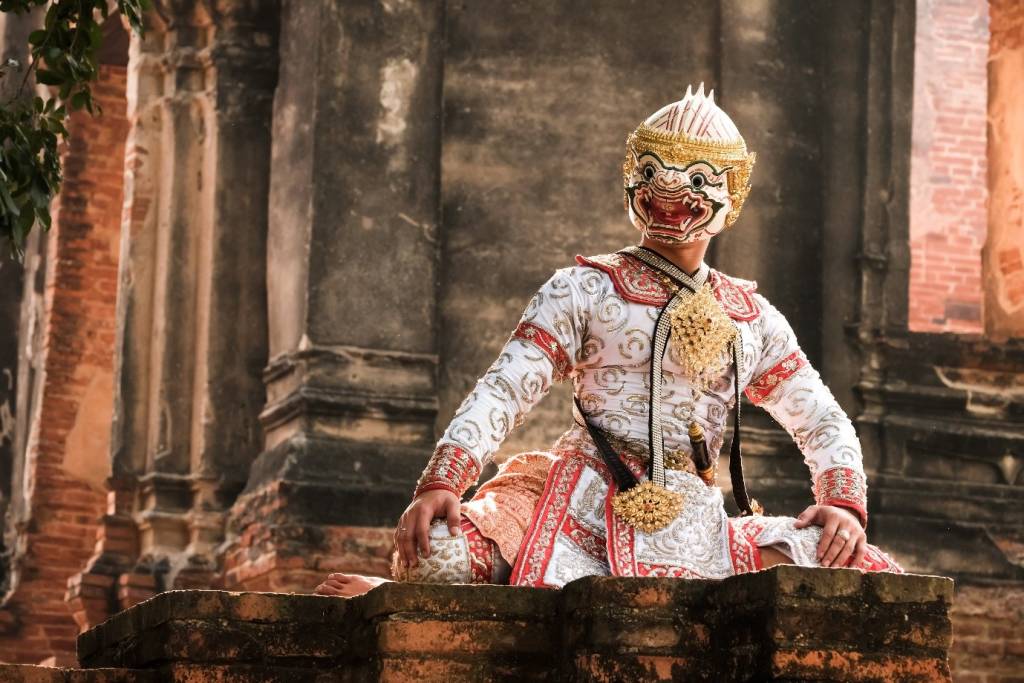 Before the sun sets, there are people who are practicing their routines and start in changing into their costumes because in the evening they will perform the Khon Masked Dance. This is performed at one of Sukhothai attractions, Wat Chana Songkhram. The dance is a traditional form of Thai drama wherein classical and traditional Thai music is played.
DAY 3: TRADITIONAL EXHIBITIONS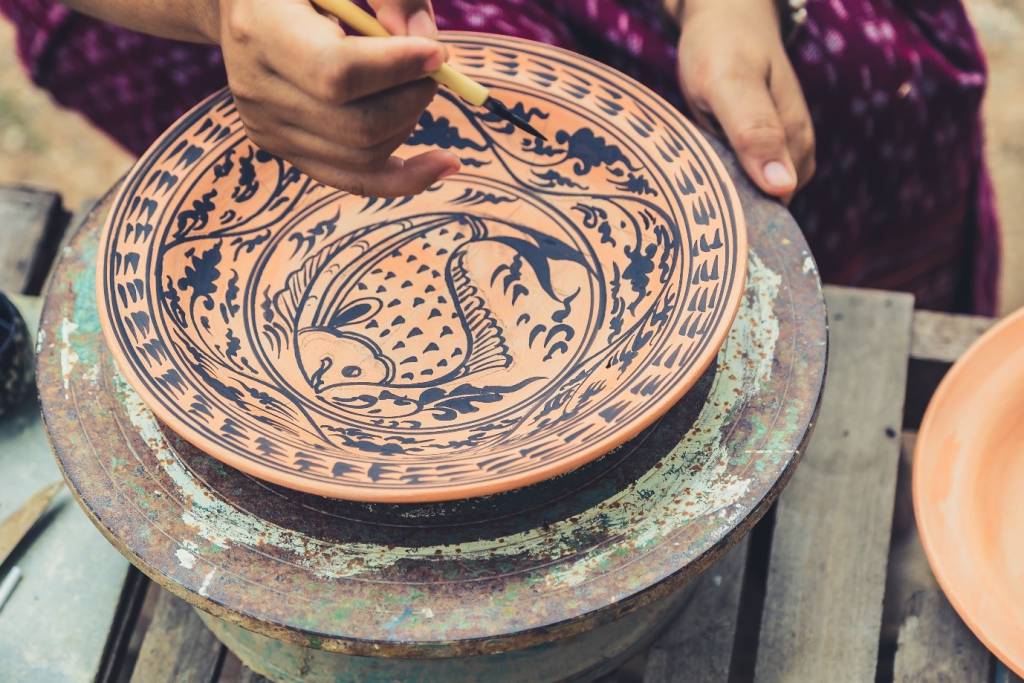 This day is when traditional exhibitions are being displayed from dances, plays, and martial arts. In addition to that, food stalls are open that offers several unique delicacies like deep-fried insects. Would you try it?
DAY 4: LIGHT AND SOUND PRESENTATION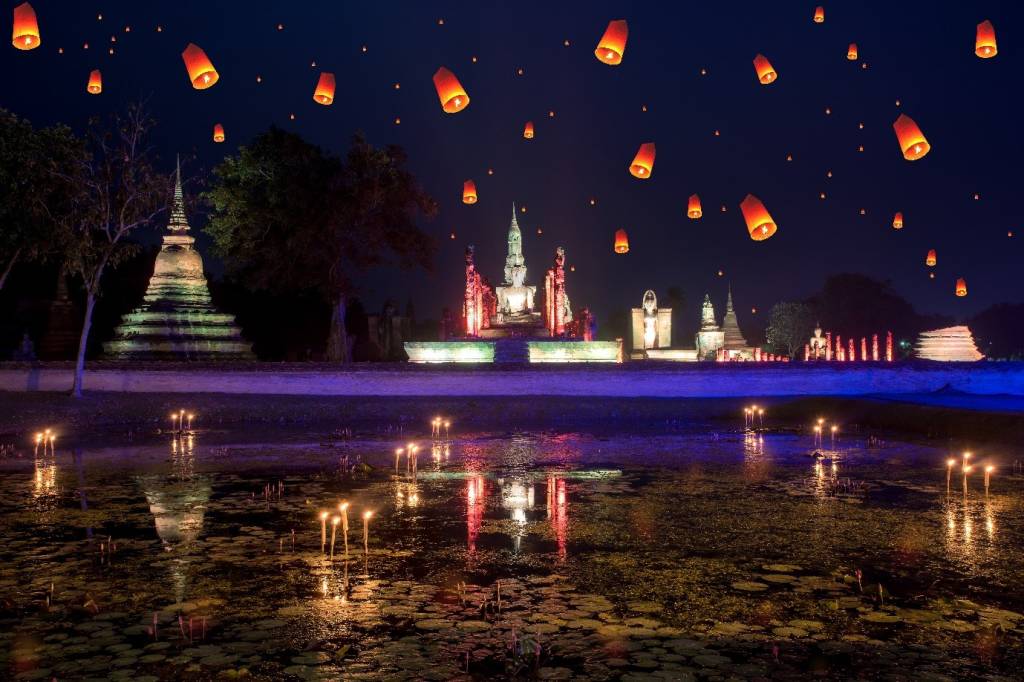 You see, this day is not just an entertaining but also an informative one. One of the things to do in Sukhothai is know the history of the town just like the fact that it is Thailand's first capital. In the evening, you will be fascinated with light shows telling the story of Loi Krathong and Sukhothai's history, fireworks, and dance by Wat Mahathat. During this day, you may also launch Sky Lanterns too!
DAY 5: LIGHT SHOW, BARGE PROCESSION, AND FLOATING OF KRATHONGS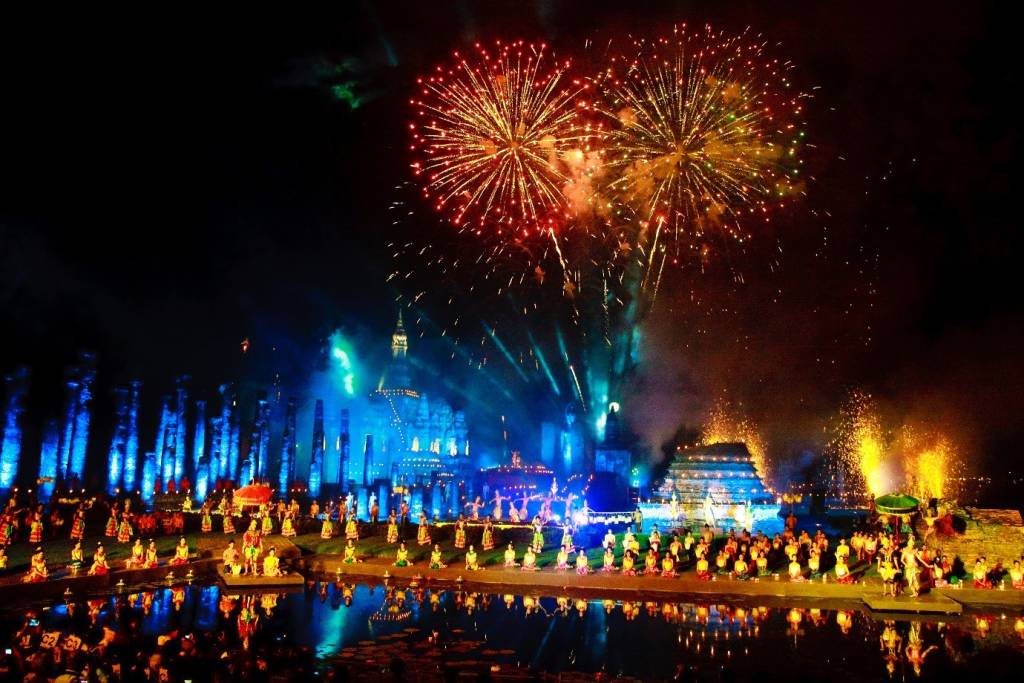 The last day is the grandest and the main highlight, of course! During the evening, there will be shows, processions, Krathong floating, followed by fireworks. On this day too, a member of Thai Royal Family usually visits to float a Krathong so a tighter security around the area is expected.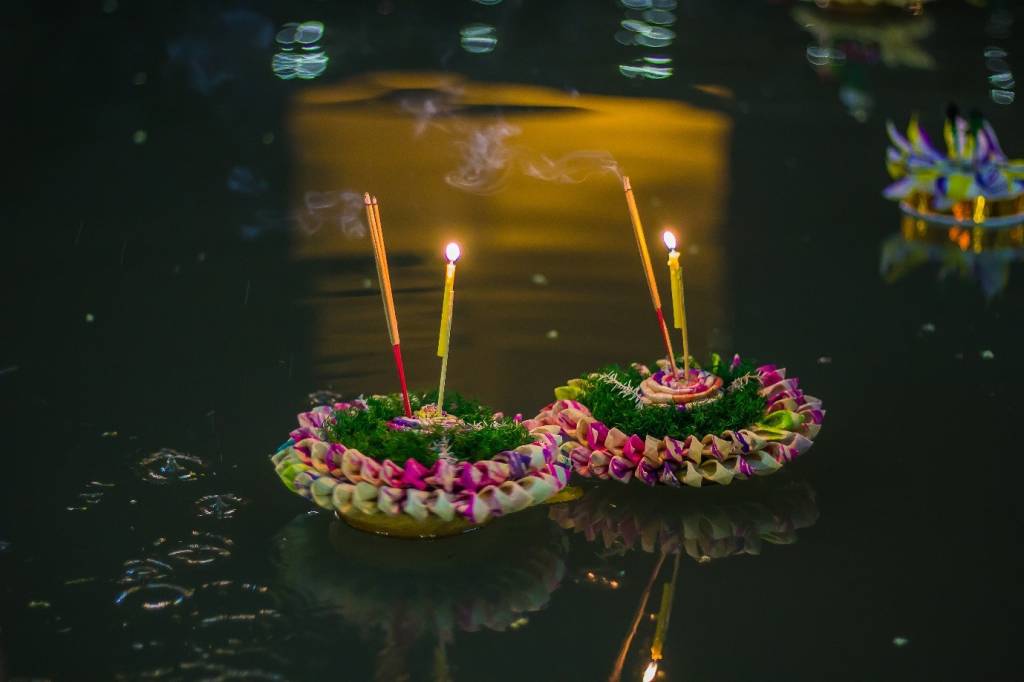 They say that when you release the Krathong and let it float, you can make a wish and you are letting go of negativity. The events usually take place in Sukhothai's Historical Park. On the other hand, you may purchase tickets from Sukhothai's tourism office. Are you convinced now that Loi Krathong Festival should be on you Thailand travel itinerary? Find flights to Sukhothai at Bangkok Airways.