Sukhothai | Sukhothai Travel Guide
Historical sites still very much linger in Sukhothai, one of Thailand's oldest cities since 1238. Of 780 years of history, setting foot in Sukhothai in other words is to make your vacation all about exploring the cultural legacy. Once known nationwide as Sukhothai Kingdom, the city was the epicenter of its sprawling complex and very much prosperous during quite the earliest period of the Thai monarchy. Today, Sukhothai is in the list of UNESCO World Heritage Sites, filtering cultural traces through the town.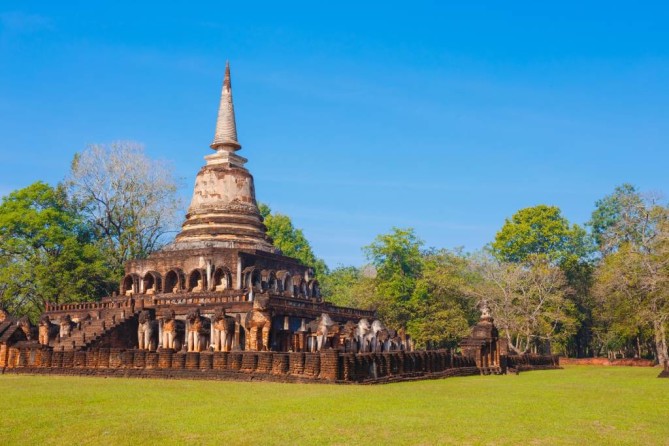 The meaning of Sukhothai, as 'Dawn of Happiness', implies departed glory the kingdom once was like Athens to Greece. For today's Sukhothai travel guide, it gets a glimpse of places to visit in Sukhothai where all are perfect havens for history buffs. With the location over 400 km north of Bangkok, the city well defends itself from hustle and bustle. Representing golden age of Thai civilization, fly off to Sukhothai is truly a culturally immersive experience.
1.Sukhothai Historical Park | Sukhothai Travel Guide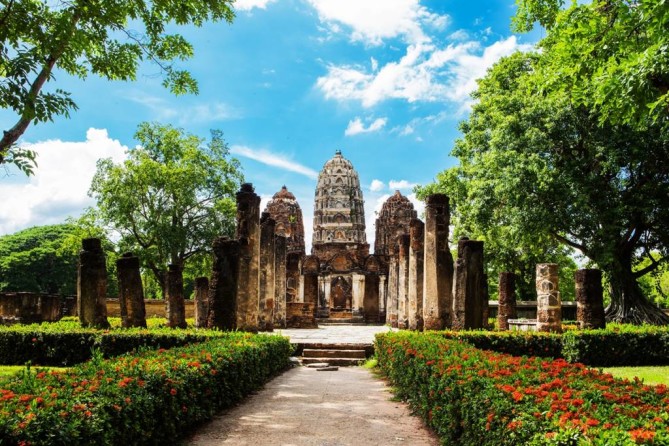 The mighty Sukhothai Historical Park forms part of Sukhothai's undeniable identity. Within its radius, the historical park dominates a handful of cultural landmarks left from the golden age, some of which are King Ramkhamhaeng the Great Monument and Wat Mahathat out of those 21 historical sites worth visiting. The mind-blowing atmosphere of these leavings will leave you in awe, but easy to convince that these were precious treasures in the initial period of Sukhothai Kingdom. The ambience of lotus ponds, lakes, a group of trees are so peaceable suitable for riding a bicycle to travel around.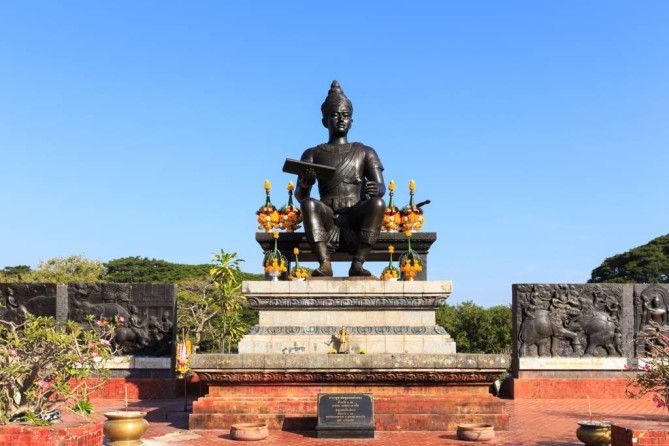 Moving to King Ramkhamhaeng the Great Monument where the statue of King Ramkhamhaeng is respected among all Thais as he is the 'Father of the Thai Language', who invented the first Thai alphabet in 1283. It is significant in marking a milestone in the Thai history as a symbol of nation's independence and so Thailand has its own language ever since.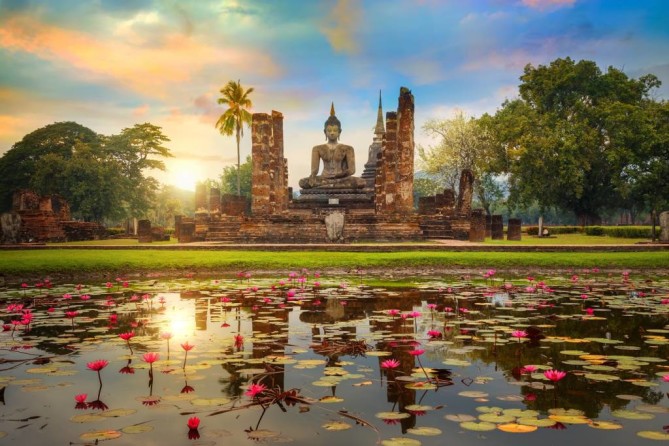 Wrap it up at Wat Mahathat where you can behold the famous seated great Buddha statue shown in any Sukhothai travel guide. Alternatively known as 'Monastery of the Great Relic', Wat Mahathat has got great alignment of columns and a nice park to wander around. If you're not in a hurry, stay till 6 p.m. and be mesmerized by lights shown illuminating the entire park grounds.
2.Si Satchanalai Historical Park | Sukhothai Travel Guide
Many historical ruins in Sukhothai has been declared UNESCO World Heritage Site, and Si Satchanalai Historical Park is one of them. Despite having fewer visitors than its big brother, the Si Satchanalai park is no more a stranger to history buffs in the know. As it is typical for things to do in Sukhothai to not just paying respect to those sacred pagodas but appreciating the surroundings all around, the Si Satchanalai park owns vast open green space dotted with inestimable ancient ruins for visitors to roam around.
Si Satchanalai was once the second most important town in Sukhothai Kingdom. Out of 215 sites and relics denoted, 204 have been properly fleshed out. Going through a list of these ancient monasteries in this Sukhothai travel guide is awe-inspiring experience all its own. Some of which are Wat Si Rattana Mahathat, Wat Chang Lom, and Wat Chedi Jet Taew. Traveling around is as simple as many parts in Sukhothai, the tram service, a bicycle or just go for a walk to enjoy at your leisure.
3.Ramkhamhaeng National Park | Sukhothai Travel Guide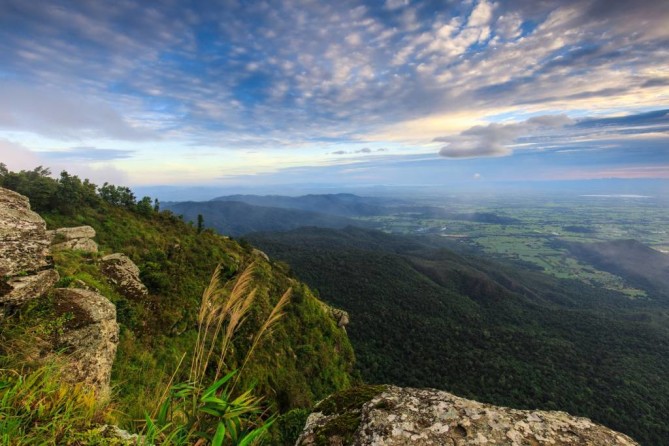 Sukhothai ancient leftovers together with exuberant nature trails has given birth to the first ever Thailand's Historical National Park. The so-called 'Ramkhamhaeng National Park' is worth visiting and learning in all aspects. The mountain complex stretching over the North through the South are comprised of many places to visit in Sukhothai such as Sai Rung waterfall, Narai Cave, and Khao Luang summit which require a great hike of 4 km before reaching the summit.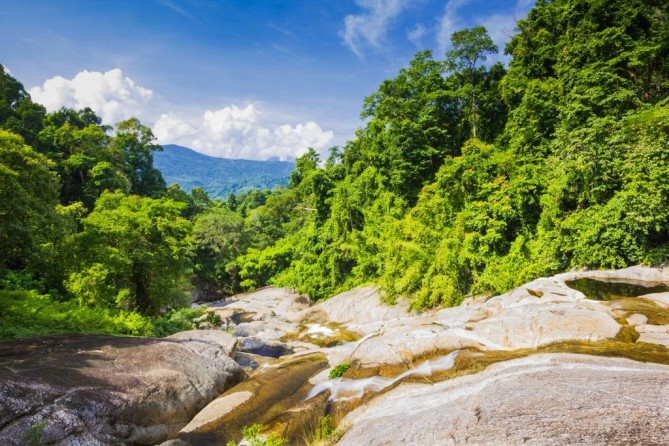 It is quite sweat-inducing activity when it comes to exploring the park. Climbing to the mountaintop is challenging but is worth a try for breathtaking vista and panorama of mountain ranges. The vast 86-hectare meadow allows for unforgettable hiking with various indigenous flora and fauna on offer. Those who've finished exploring Sukhothai Historical Park can head on north-east corner of the historical park to extend their trip to Ramkhamhaeng National Park easily since it is situated next to each other.
4.Ban Na Ton Chan village | Sukhothai Travel 
On the outskirts of Si Satchanalai, it hides a small village named Ban Na Ton Chan that locals keen to preserve and tourists yearn to tick off from their travel itinerary as recommended by this Sukhothai Travel Guide. Ban Na Ton Chan is a green village embracing the touch of nature with verdant surrounds. Foliages and fertile land that enable the plants to grow have become a selling point for travelers who want to breathe clean unpolluted air. This benefits greatly from its remote location about 50 km from Sukhothai Airport.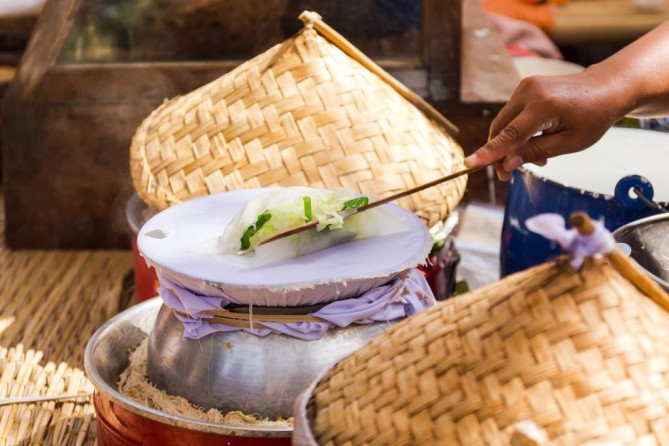 That desired life that is rare in today's city comes with a package of local homestays to absorb authentic lifestyle of Ban Na Ton Chan villagers more closely, one of the things to do in Sukhothai. Not just to taste actually, but to imbue and learn their genius skills that passed down from generation to generation. These include folk weaving and dyeing, handicraft work as well as fruit plantations and rice paddies. And if you miss to taste the famous Khao Perp or more generally known as Kuay Teow Phra Ruang, it can be said that you have not really visited Ban Na Ton Chan village.

5.Loi Krathong Festival  | Sukhothai Travel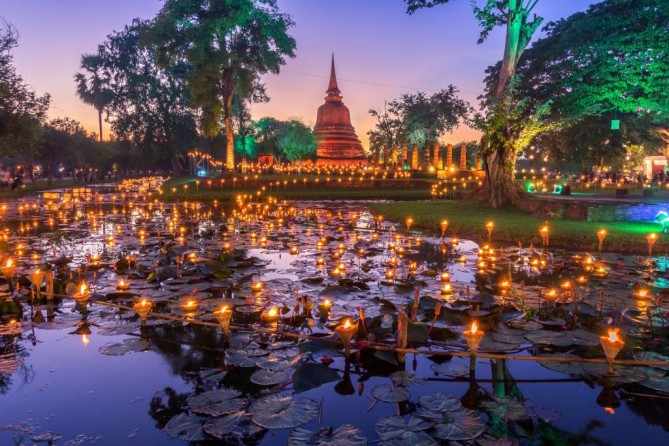 For this Sukhothai travel guide, we can't skip its best part which is Sukhothai Loi Krathong Festival. Partaking in this great event in Sukhothai can be said that you've participated in the most celebrated traditional festival that's been held for ages. On the full moon of the twelfth month in the Thai Lunar Calendar every year, the Loi Krathong Festival is being held nationwide. But in Sukhothai, the city is specially awakened for five days with fascinating parade, folk dances, beauty pageant and wonderful light & sound show as well as impressive firework.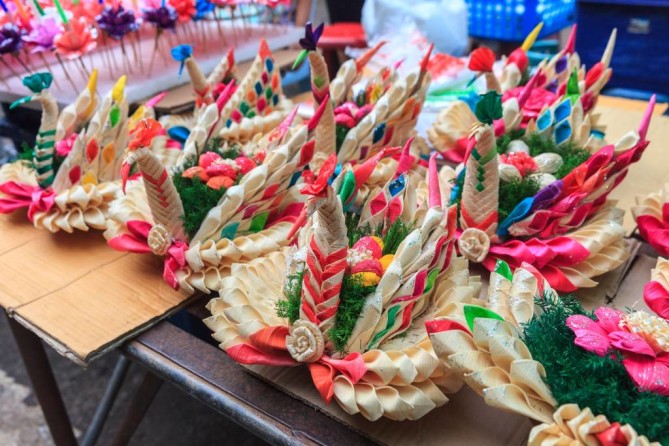 Lighted candles and floating lanterns harmoniously rising from the ground to illuminate the night sky, is something you come across on the internet but now it comes alive in front of you. This is how we define Loi Krathong Festival in Sukhothai. Even after the event is done, you can get hand-picked krathong as rare item back home. It differs in that these are folk wisdom at a budget price with creative design that make it a unique Krathong and is not to be found elsewhere.  
6.Wat Saphan Hin | Sukhothai Travel Guide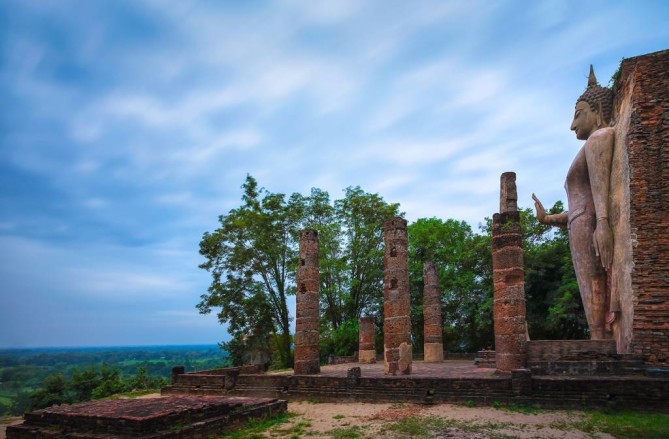 From start to finish, this Sukhothai travel guide is all about those historical sites and fascinating ancient temples. Visiting Wat Saphan Hin is an exciting experience of its own offering unconventional trace to the large standing Buddha on a brick terrace. The unusual of 300-meter-long slate walkway allows the heart to beat faster from the plain all the way up to 200-meter-high hill set in the middle of woods. As one of the places to visit in Sukhothai, Wat Saphan Hin is within walking distance of Sukhothai Historical Park.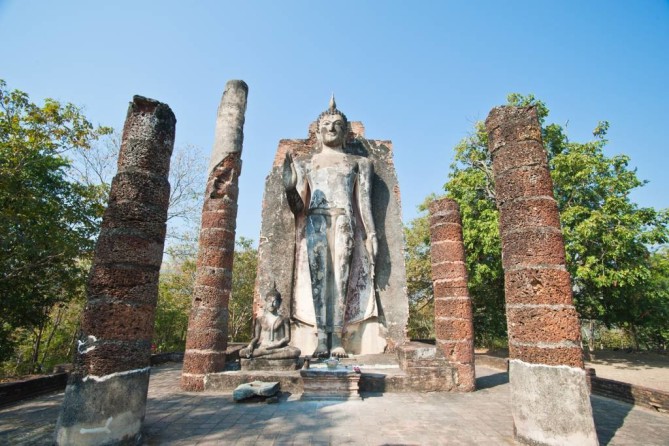 Once reaching the top, it is paid off. With the view overlooking the city's landscape, all pilgrims can't help but appreciate it. Wat Saphan Hin is famous for the large standing statue of the Buddha known as  Phra Attharot. That is why Wat Saphan Hin has got you covered from cultural ruins on the southeast and the mountain view to the north and south, differentiating it from the rest of Sukhothai ancient ruins. Moreover, the temple's name translated as 'stone bridge' directly gives a hint of how to get there.
Book your flight to Sukhothai today! Visit  http://www.bangkokair.com/eng/flightdeals/view/sukhothai  to check flight availability.