Bangkok | Bangkok Travel Guide  
Of all Thailand's cities, Bangkok at glance seems out of control. But stay awhile and you will get over it. Bangkok wears many crowns. It is an epicenter, trendsetter, culinary capital, and a vibrant, multicultural and eye candy metropolis. In this Bangkok Travel Guide, it's all about catching up with a long list of crowd-pleasing vacation spots among this Thailand's bustling capital city.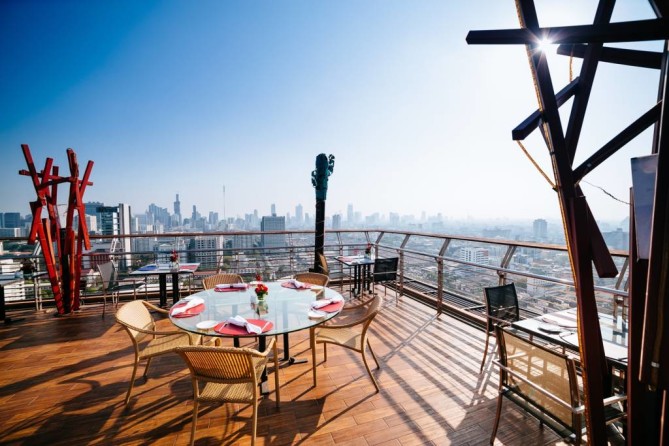 The door is open 24/7 as it welcomes all its guests worldwide which is why it has always been looking proudly over its civilized city, energetic Bangkokian and unbeatable dining options. Settled 230 years ago, Bangkok has never lost its root however. The rise of shopping malls, high-rises and changing trends can't diminish its rich in Thai cultural heritage. Bangkok keeps its pace slow and balance the rush by majestic palaces, gleaming Buddhist temples, public parks and green spaces.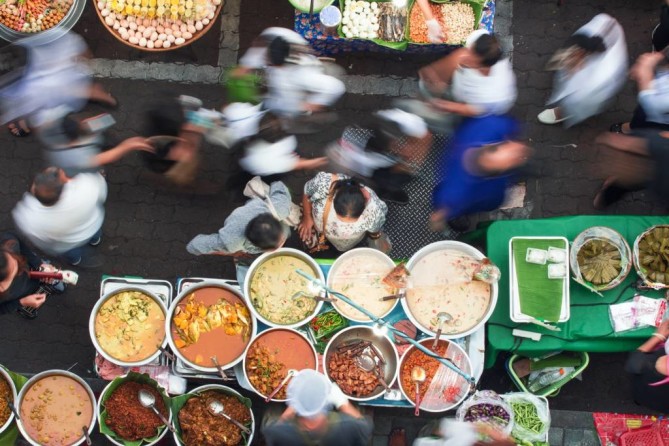 Street food in Bangkok is something that all foodies give the thumbs up for its savory taste and mouth-watering aroma.  Adding to all this the fact that Bangkok is a place for get-togethers of business people. The culinary delights here are second to none thanks to its long list of fine-dining restaurants, rooftop bars and, of course, five-star services, which reflect the amiable and courteous manner of the Thai people.
1.Learn Bangkok's Past through its Museums | Bangkok Travel Guide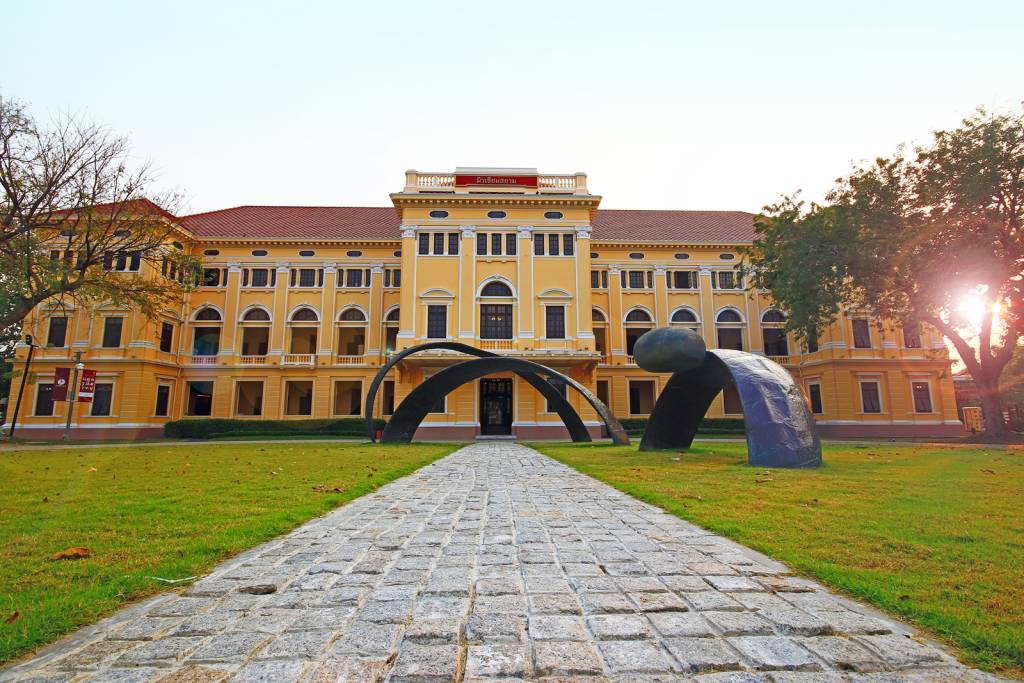 Bangkok Travel Guide is not complete without learning through its past. If you started to question what Bangkok was like before, then one of the places to visit in Bangkok must be 'Museum Siam', where you will get a holistic concept during the Rattanakosin Kingdom.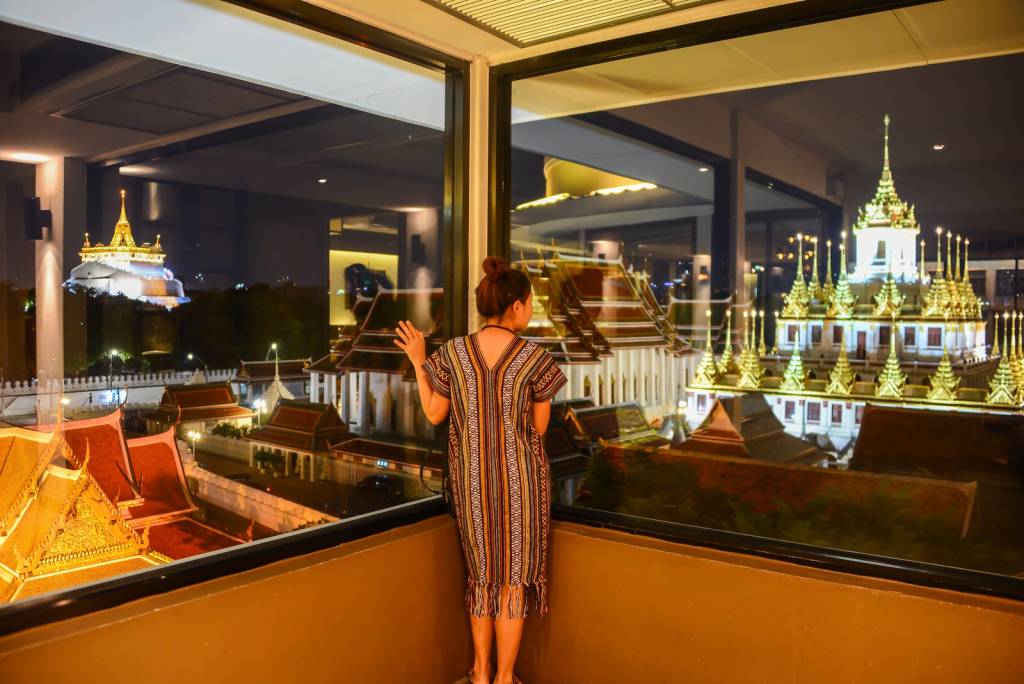 The 'Rattanakosin Exhibition Hall' situated on the Ratchadamnoen Avenue displays part of Bangkok's historical stories such as the construction of the royal palaces following the myths.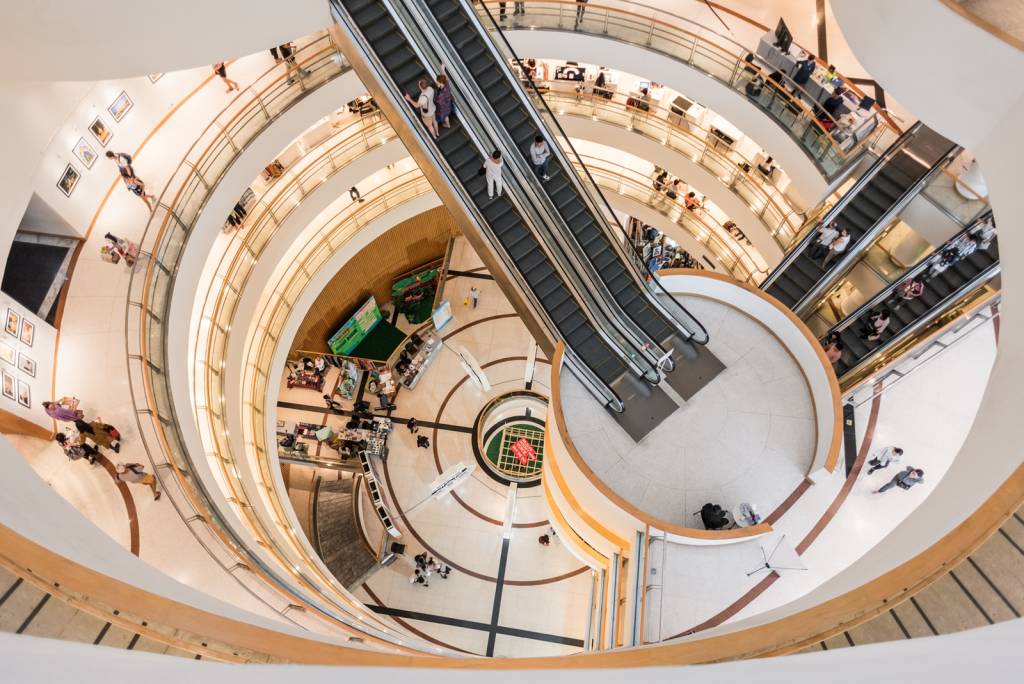 Any art enthusiasts should not deny to visit Bangkok Art and Culture Center (BACC) situated at the heart of the town and is where Bangkokians take pride in their precious art collections. The BACC is like a Thai art classroom where Thai students, foreign visitors and arts admirers can learn from.
Besides, there is a place in Bangkok where daily objects from the sixties onward are on display. It seems to be a humble place just like an ordinary shophouse. Open only on weekends, House of Museum is modestly situated between Bangkok and Nakhon Pathom.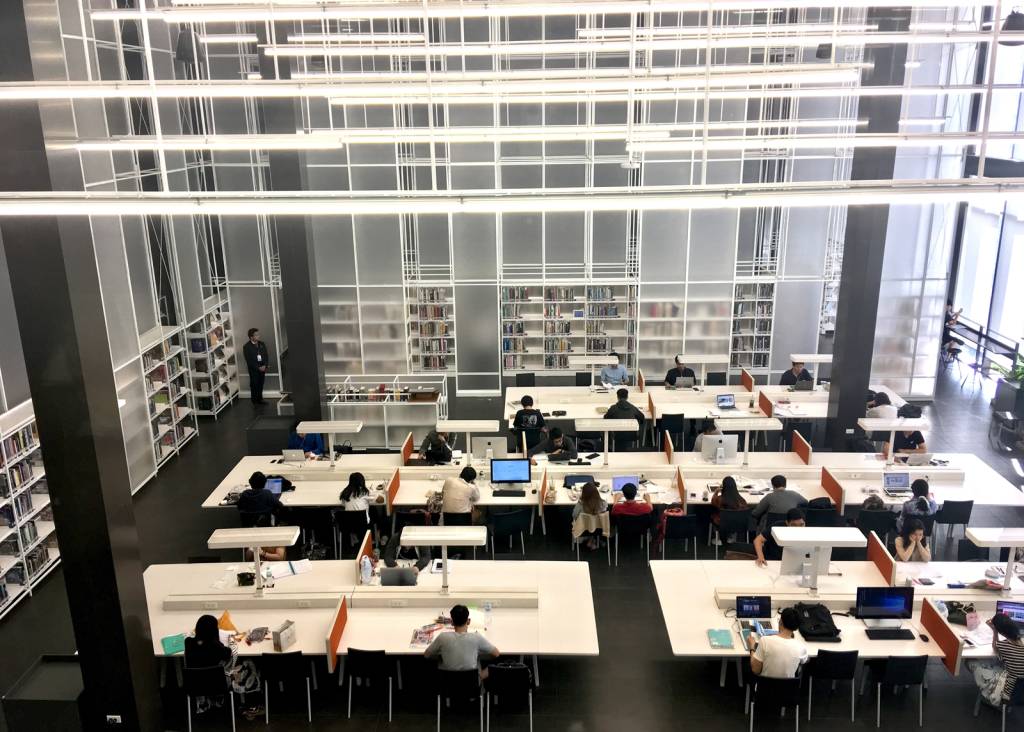 Move to 'Thailand Creative & Design Center' where your imagination fly and life changes as its slogan represents. Unlike other exhibitions showing art scenes, the TCDC empowers your idea with materials and design innovation, allowing participants to transform their ideas into realistic at Maker Space.
2.Wat Phra Kaew (Temple of the Emerald Buddha) | Bangkok Travel Guide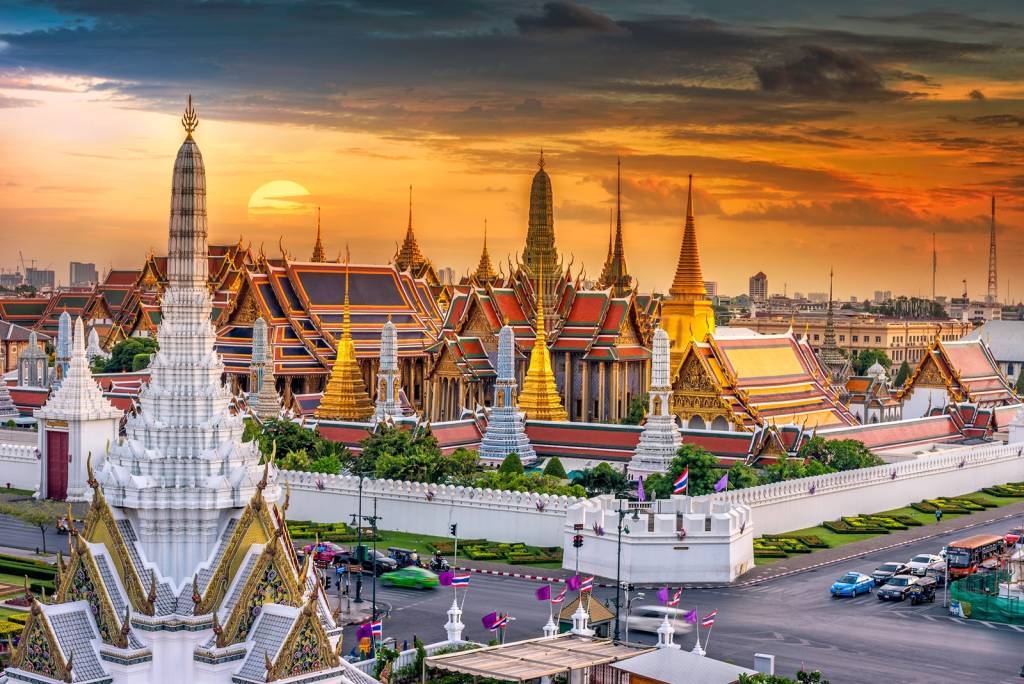 Not to mention exploring golden Buddhist temples as one of the things to do in Bangkok, is a miss for this Bangkok travel guide. Outside of bustling town and population that is too crowded, temples are places that still keep the city for a peaceful ambiance. Those whose desire is to witness exquisite architecture and what's considered 'Bangkok's signature Buddhist temple', then head on to Wat Phra Kaew (Temple of the Emerald Buddha).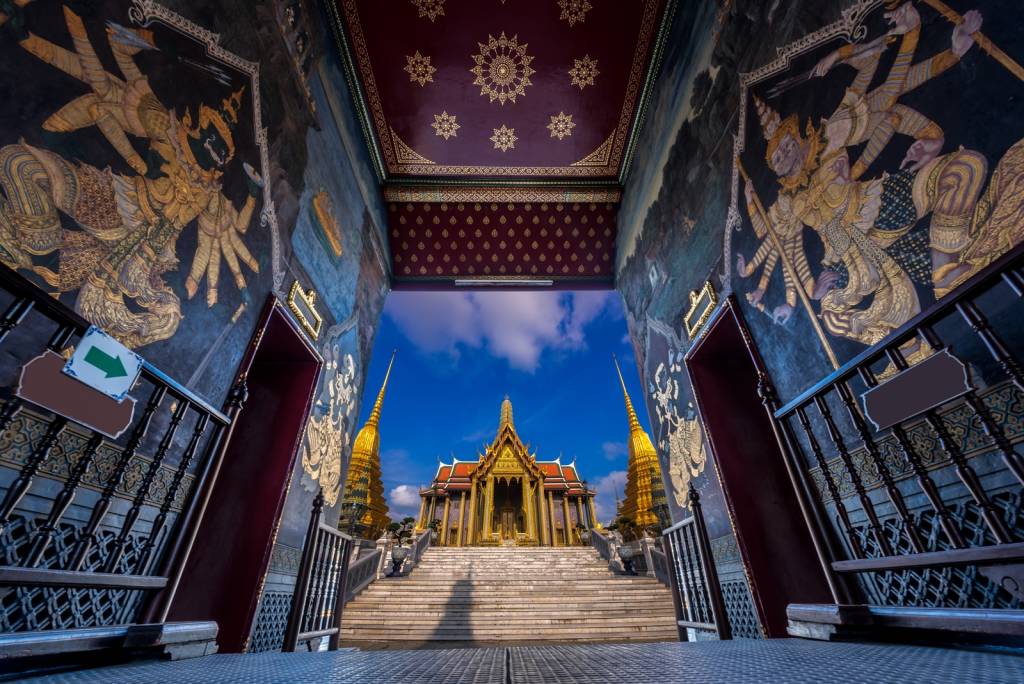 Based within the Grand Palace compound, Wat Phra Kaew carries the Buddha Relics respected among locals. The temple is suitable for a half-day tour to explore and be in awe of its delicate craftsmanship and meticulous late-18th century murals. Don't forget to bring your camera along and get it fully charged if you don't want to regret later missing a chance of taking stunning photos.
3.Ancient Ruins that Remain | Bangkok Travel Guide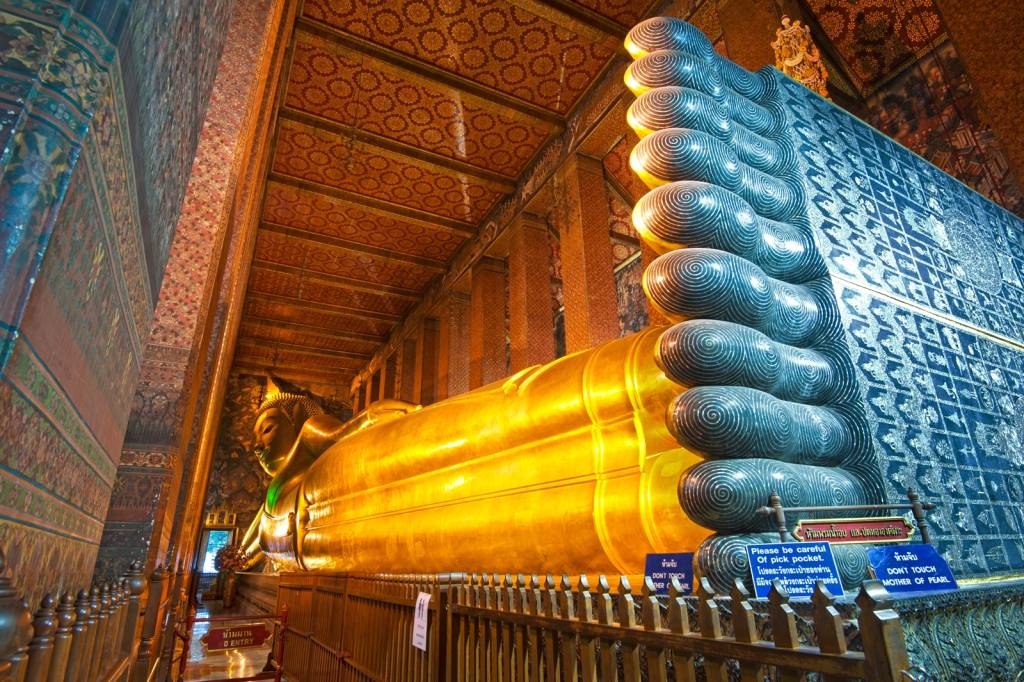 Bangkok is a sea of temples and pagodas. If this is something you're after, then this Bangkok travel guide is not a wasted travel tip. Many places to visit in Bangkok are ancient ruins that stay in favor among those history lovers in the know. Starting off with Wat Pho (Temple of the Reclining Buddha), it is famed for traditional Thai massage school and also Bangkok's oldest temple. 
And across the Chao Phraya River is where the Wat Arun (Temple of Dawn) located. Whoever is on the boat ride along the Chao Phraya river can't overlook its grandiosity.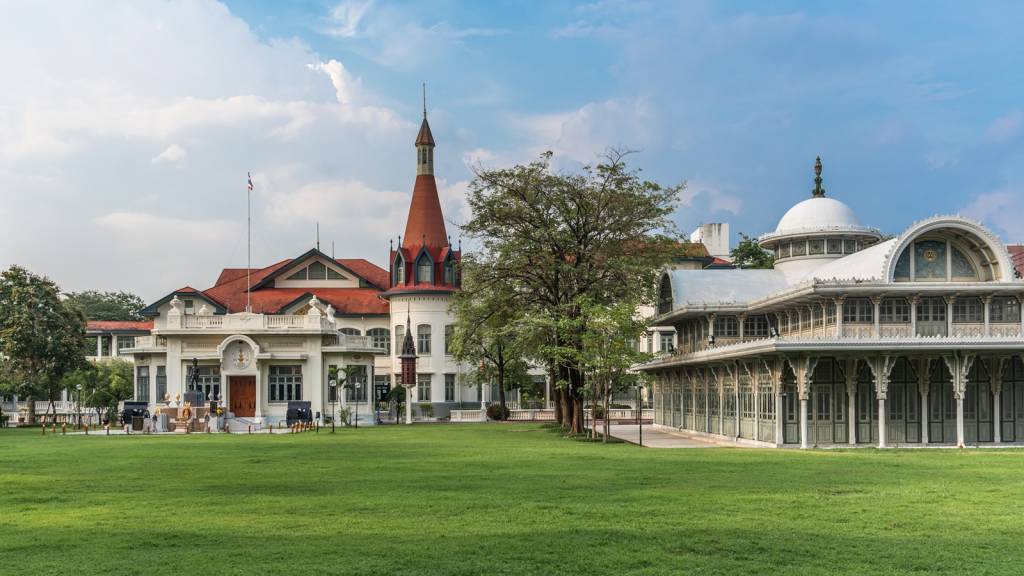 On the banks of the Samsen Canal lies Wang Phaya Thai (Phaya Thai Palace) developed by the King Rama V from 100-rai paddy fields into a land of growing crops and his recreational residence. It is seldom visited by travelers and a quiet place to explore. 
Thailand temple dress code is basically to cover your shoulders and knees for both sexes. Apart from appropriate dress code, one should bear in mind to follow decent etiquette and be well-mannered.
4.A Breath of Fresh Air and Green Space | Bangkok Travel Guide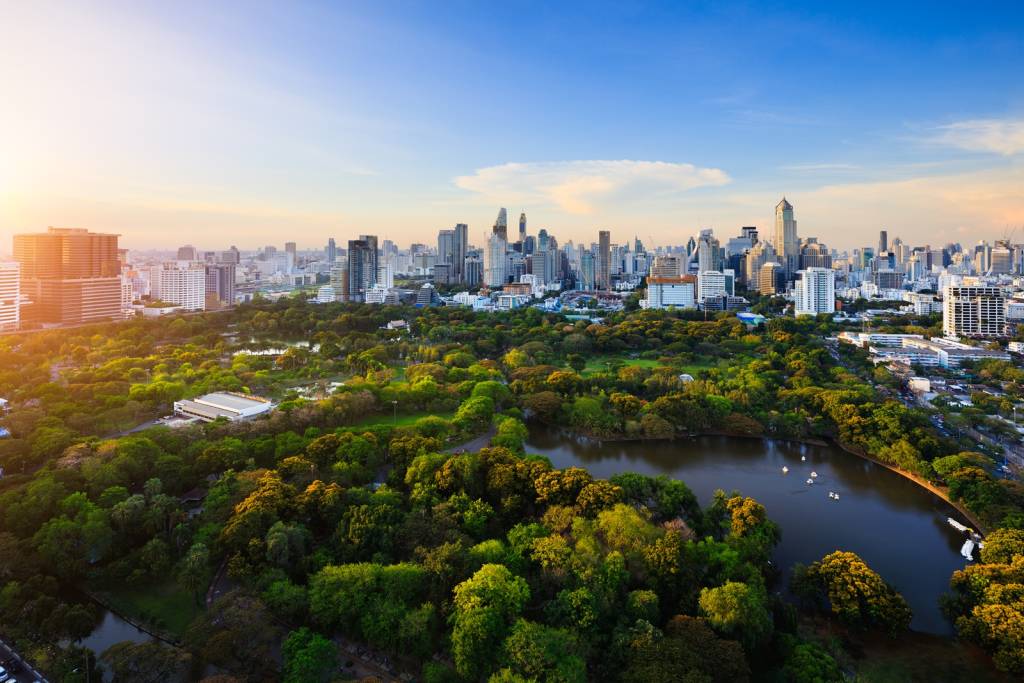 Lumpini Park in Bangkok is Central Park in New York, these two cities that never sleep have something in common, an oasis of a breath of fresh air and green space. In the thick of population and high-rises, Lumpini Park exudes fresh and natural atmosphere of green park that city dwellers can take a rest.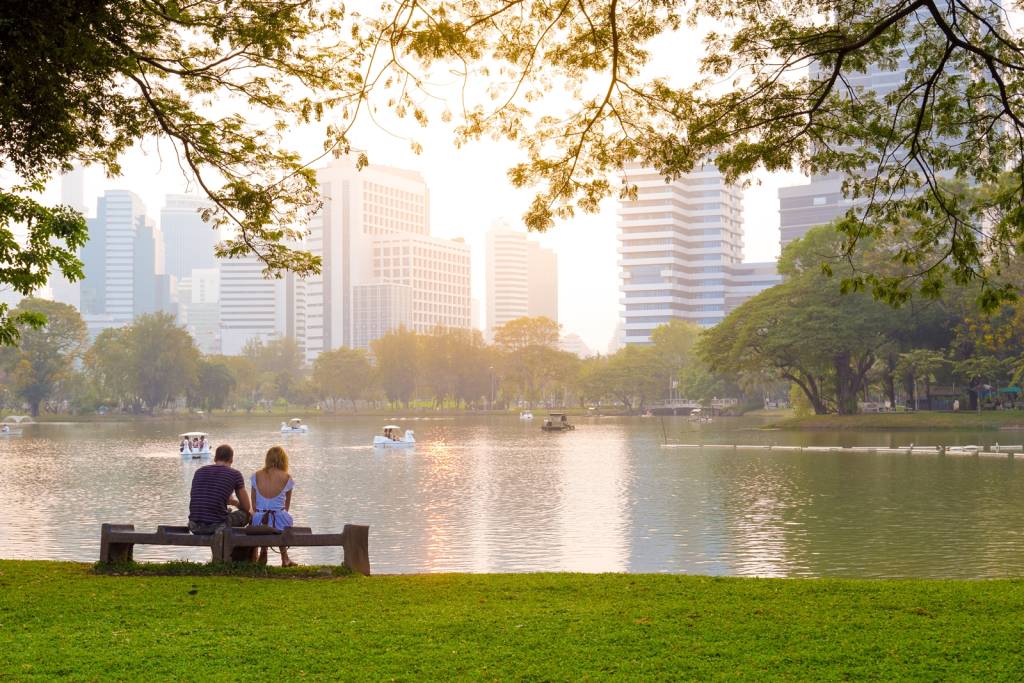 For long-stay tourists who may have tons of time to see the city and wander around Bangkok's public park, to work out is one of the things to do in Bangkok too. This Bangkok travel guide presents you Lumpini Park that comes with a slogan "The Lung of Bangkok", due to its size equivalent to many football fields of 142 acres. As foreign tourists, you are allowed to work out in an indoor fitness center, tennis court, swimming pool, jogging path, aerobic classes and the cute duck paddle boat ride.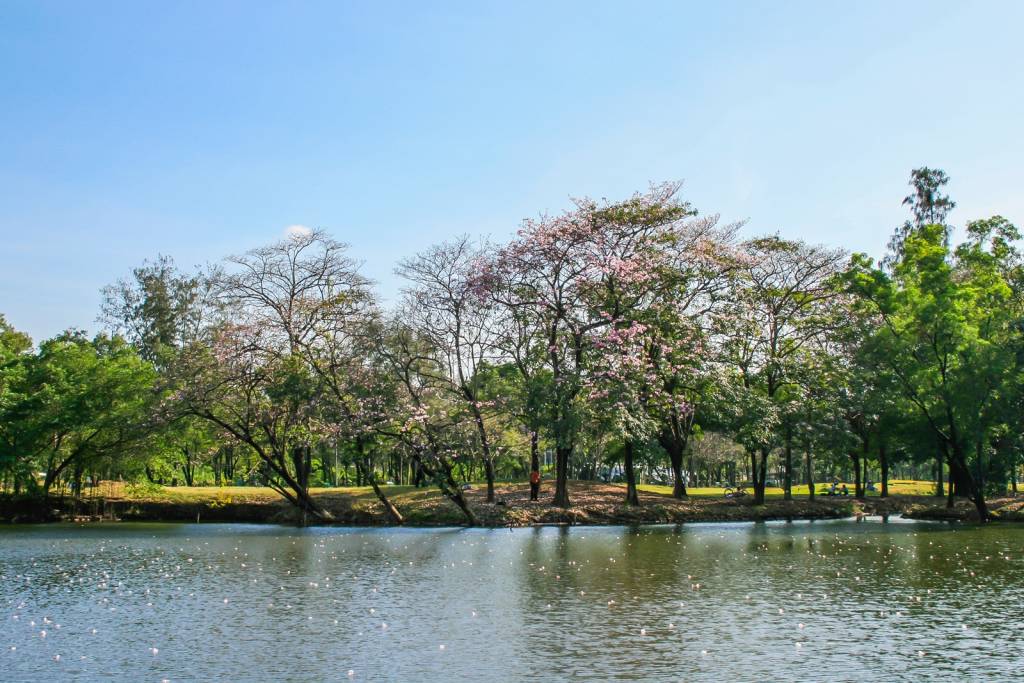 Another green space is Suan Rot Fai (Railway Park) located near Chatuchak Market, it is where bike riders who have no idea where to go for cycling can rest assured to enjoy the ride and bike freely while overlooking spacious reservoir.
5.Asiatique & Tha Maharaj | Bangkok Travel Guide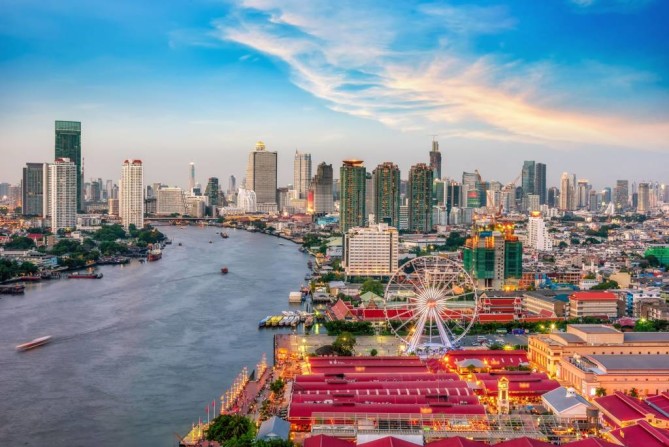 The Chao Phraya river that runs through the heart of Bangkok is where two prominent tourist destinations located and are listed in any Bangkok travel guide. Asiatique and Tah Maharaj are iconic shopping arenas alongside the Chao Phraya river and define how riverfront restaurants should be like. Varied in location, the two structures have one thing in common, restaurants fronting Bangkok's veritable lifeblood, the Chao Phraya river.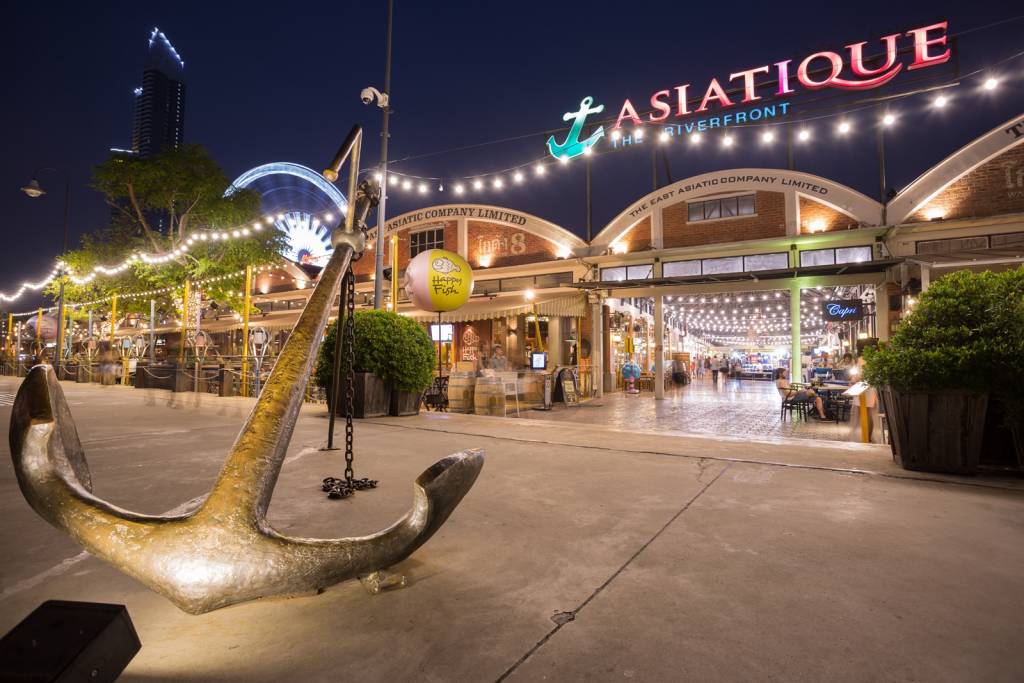 On the eastern bank of the Chao Phraya river, boisterous international trade port had been refurbished into the first waterfront open-air night market in Bangkok. Asiatique sets the standard of unusual Bangkok market experience and is one the places to visit in Bangkok among foreigners. Hundreds of souvenir shops, Thai and international restaurants offer decent shopping and exclusive Muay Thai fight show. This warehouse-themed complex is only ten minutes downstream from Saphan Taksin BTS station. Asiatique's landmark is Thailand's tallest Ferris Wheel as it gives you the experience to behold spectacular night of Bangkok's panorama.


Located on the same side of the riverbank, Tha Maharaj benefits greatly from its riverfront location as Asiatique does. But instead of transforming the port, Tha Maharaj was once the old shophouses which later tuned into open-air community mall, comprising of over 60 restaurants and 7 shophouses in the architectural style of old town.
6.Shopping Paradise | Bangkok Travel Guide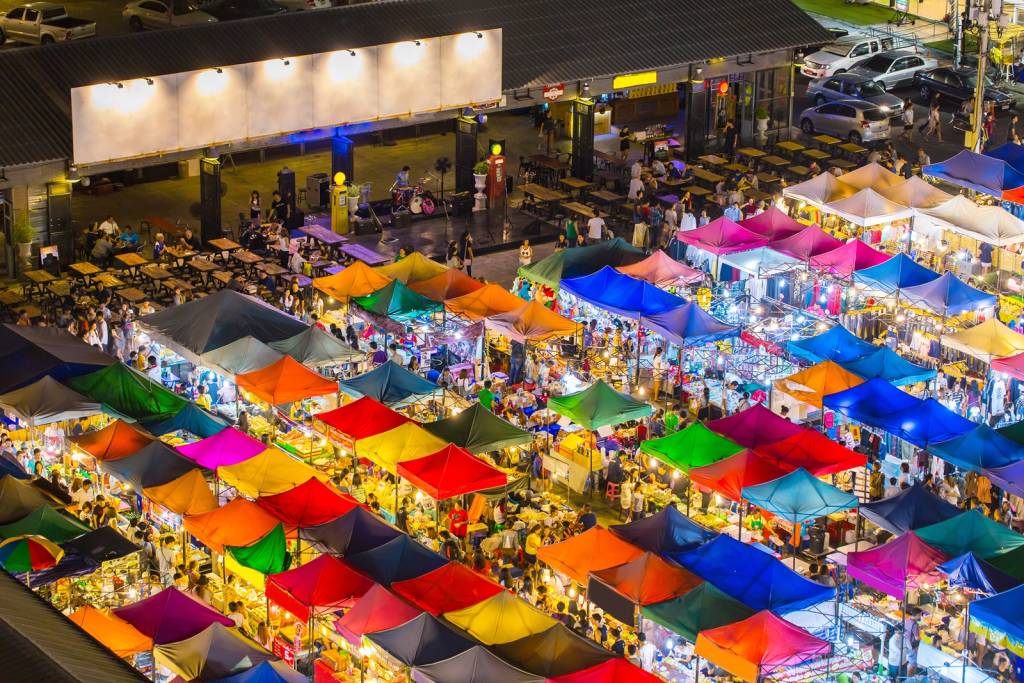 Bangkok as a shopping destination is hard to beat and shopping is a MUST in this Bangkok travel guide. This dense metropolis has the number of shopping outlets going along with the number of shopping hunters fighting over from elusive bargains to high-end items. Shopping is one of the things to do in Bangkok that all impulsive shoppers do not hesitate to repack and update their wardrobe.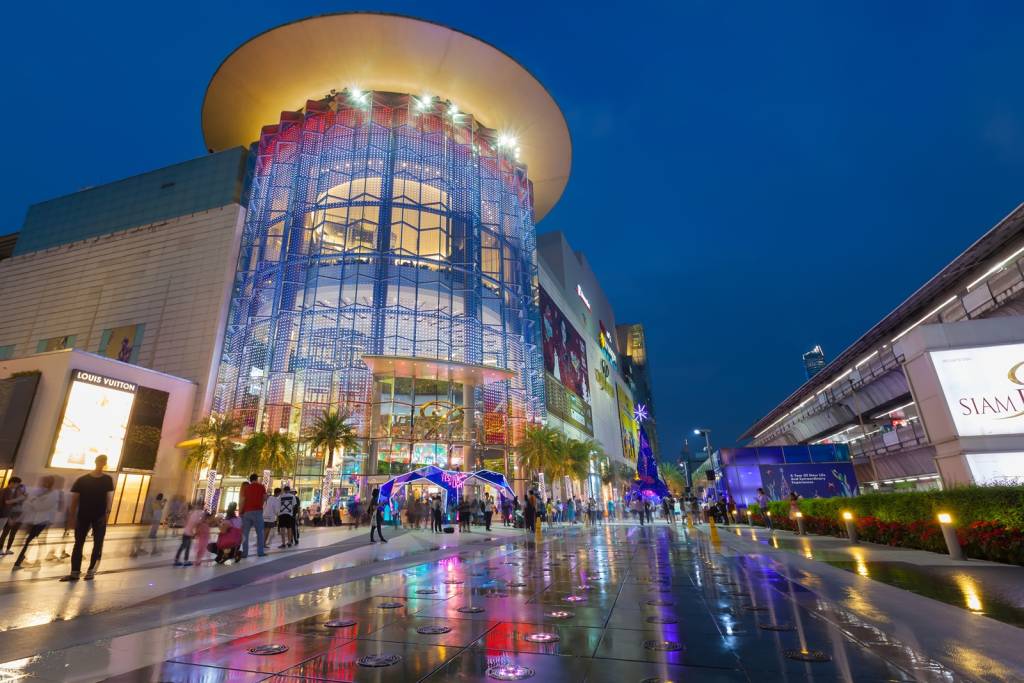 In the city center, many luxurious shopping venues is connected through a skytrain such as Siam Paragon, Central World, Central Chidlom, Gaysorn, the Emporium, EmQuartier and to name a few. You can take the skytrain to Terminal 21 located near the Asoke intersection to explore this airport-inspired mall which divided into different cities on each floor.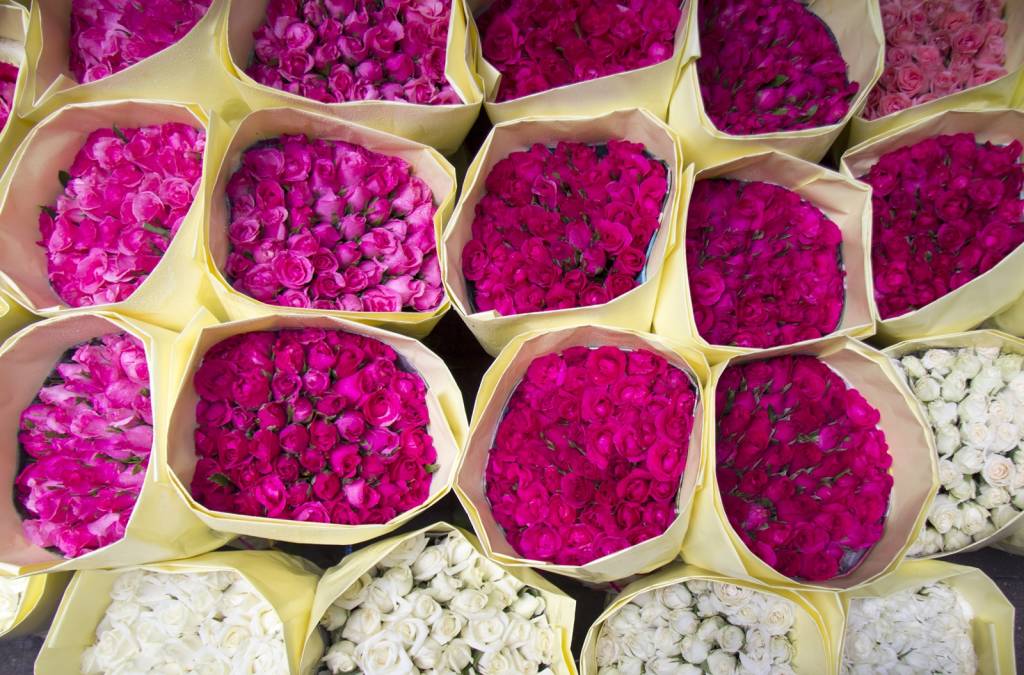 For budget shopping places, Bangkok has more than a handful of lists. The market of all markets, Chatuchak Weekend Market is where all product categories can be found. Train Night Market is a great place for expats looking for street food options, cheap goods and shirts. The unusual experience of Bangkok Flower Market at Pak Khlong Talad is a sparkling sensory experience for fresh colors, aromatic world of flowers.
Book your flight to Bangkok today! Visit www.bangkokair.com to check flight availability.