Thai Mueang Beach
Thai Mueang Beach is a 13-km long stretch of tropical heaven between Khao Lak and Phuket, located in Khao Lampi–Hat Thai Mueang National Park.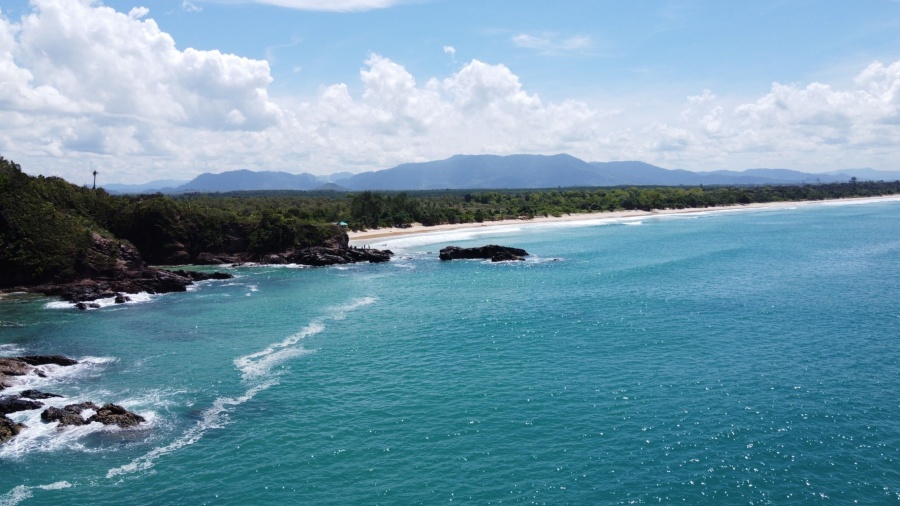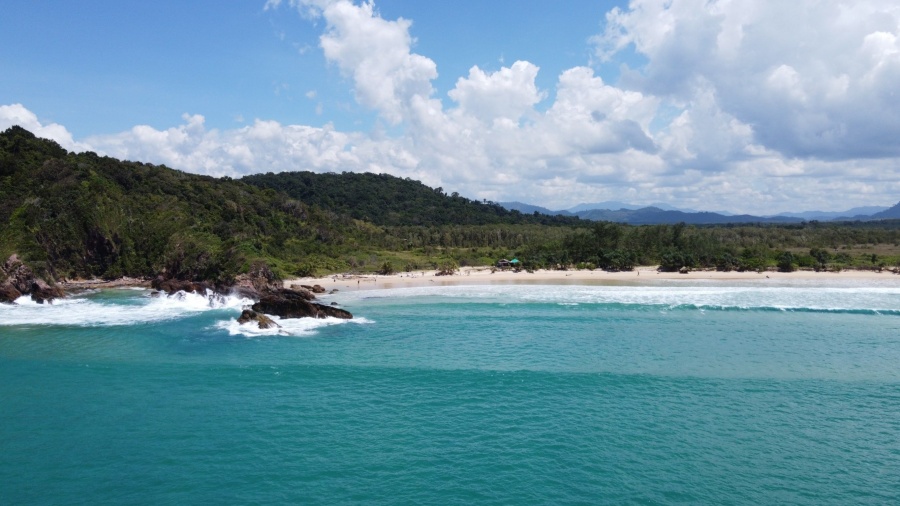 Thai Mueang Beach boasts golden sand, crystal clear water to soak up the warm rays of the sun. The unmissable part of it is "Khao Nah Yak", known to be the giant face mountain with multicolored cliffs tucked away in the northernmost point of Thai Mueang Beach. Here too is a stunning viewpoint to witness the vast sea and the beautiful shallow seafloor.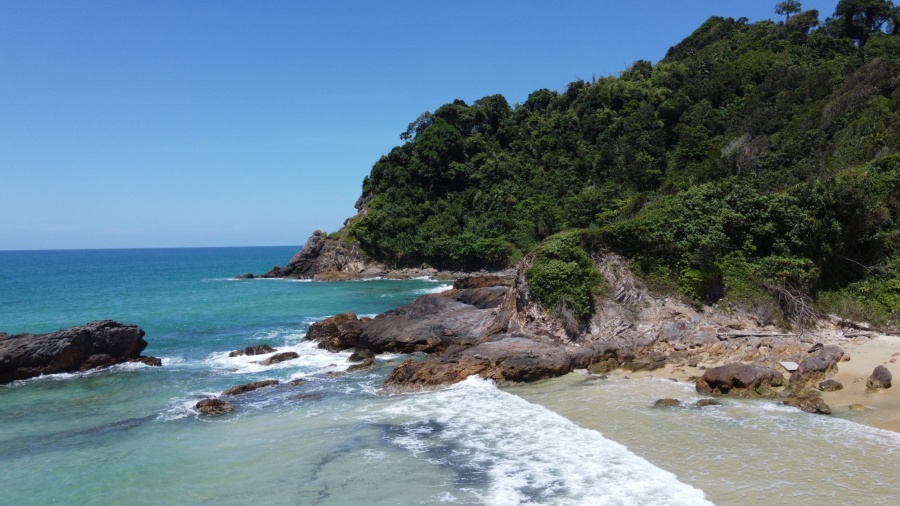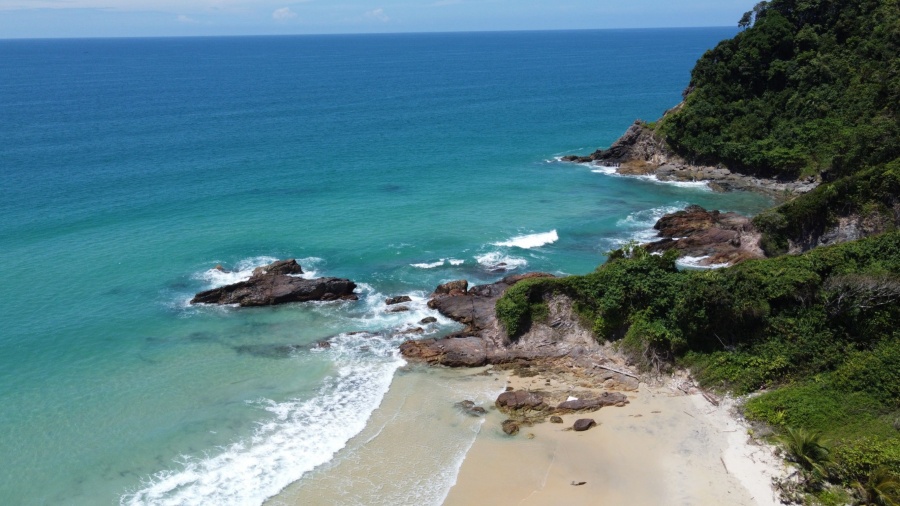 How to get to Thai Mueang Beach
🚙 By car via the entrance of Khao Lampi–Hat Thai Mueang National Park
🚤 By boat or taking a long-tail boat through the mangrove forest before getting off at Thai Mueang Beach or Khao Nah Yak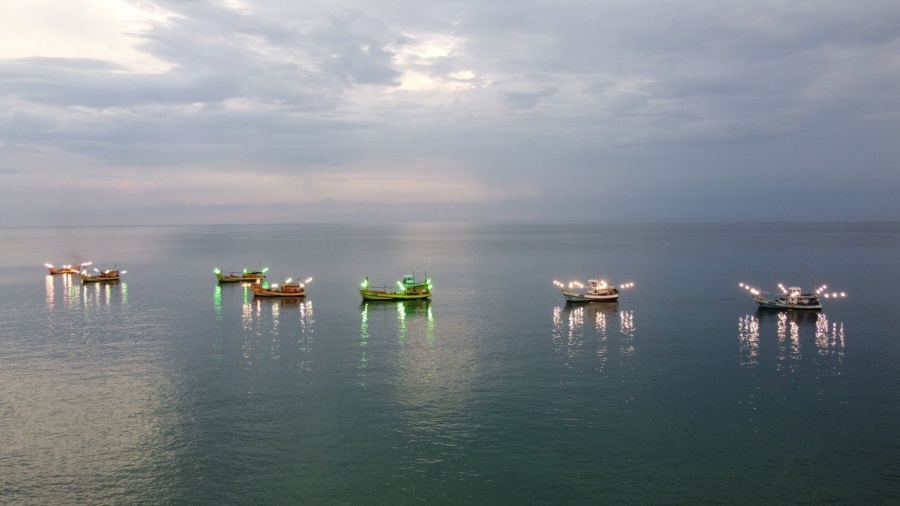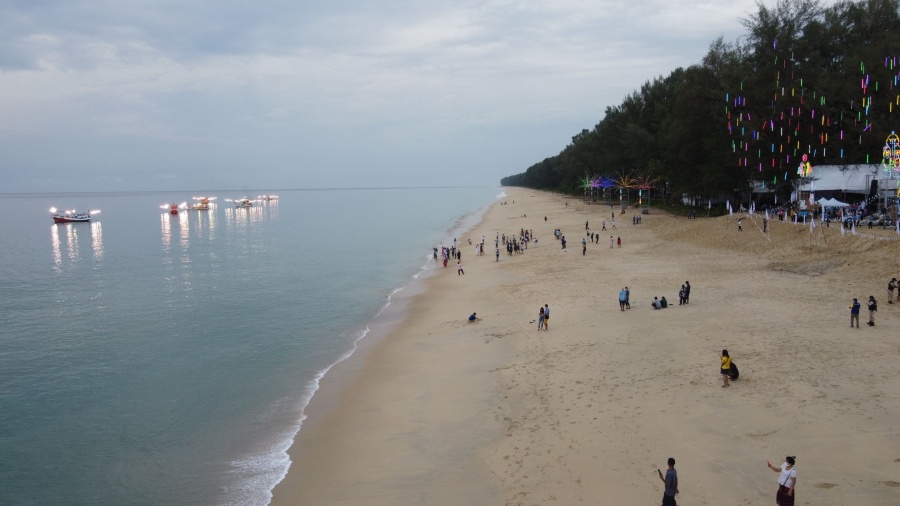 📍 Location: Thai Mueang Beach, Thai Mueang District, Phang-nga.
🚙 Google Map: https://goo.gl/maps/MCubkLL633pbjL3i9
✈️ Fly with Bangkok Airways to Phuket, Phang Nga's nearest airport. Book now on https://bit.ly/3sB3YCV
Fly to Phuket with Bangkok Airways, passengers on Economy Class will be provided with the following services free of charge:
20 kg Baggage Allowance
Access to Boutique Lounge* and enjoy our light meals and drinks buffet
In-flight Meal
Seat Selection**
Should you encounter any difficulties, please feel free to contact our Call Center at 1771 (+662 270 6699 Call from outside Thailand) or Facebook: Bangkok Airways
Remarks:
*Boutique Lounge at Bangkok / Chiang Mai / Phuket Airport, and Courtesy Corner at Samui Airport.
**The scope of seat selection on the flight depends on the airfare selected.