Loy Krathong is one of Thailand's most colorful festivals. Celebrated every 12th month of the Thai lunar calendar (which normally falls on November), Loy Krathong is an honored tradition which the whole country celebrates. The festival consists of decorated floating rafts or what locals call Krathong that are illuminated by candles. These floating rafts are sent down lakes, canals, rivers or any body of water which symbolizes the washing away of their year's bad luck in time for a whole new year of good luck. Make your Thailand travel more memorable and celebrate Loy Krathong in the following Thailand tourist places!
Bangkok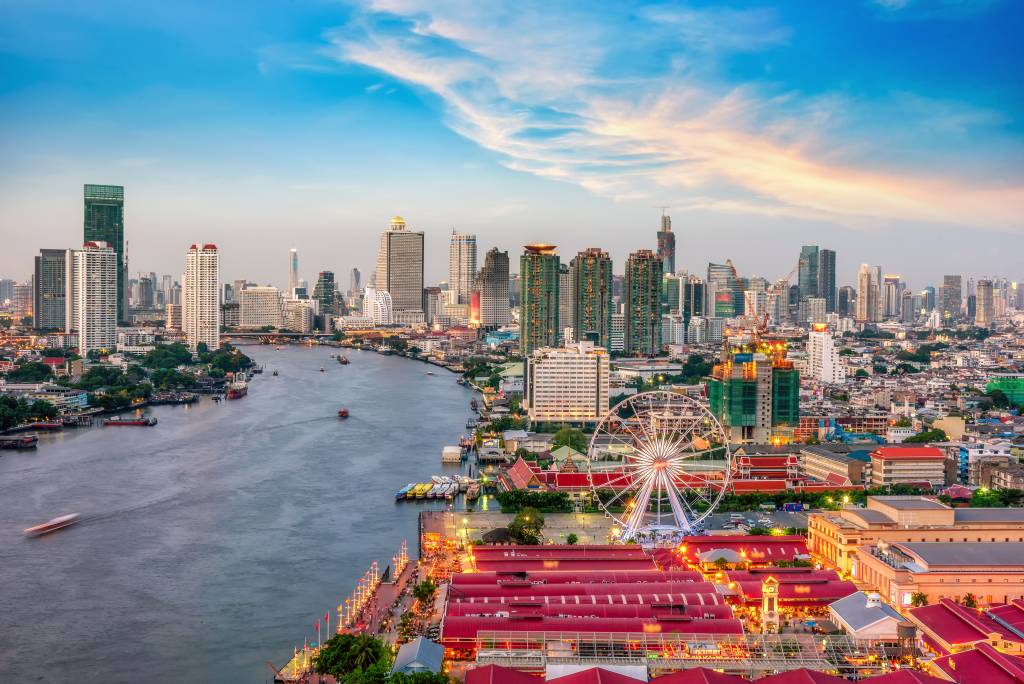 Aside from traditional Loy Krathong Festival displays, musical shows, Krathong-making activities and processions, you can also expect to see a beautiful fireworks display when you celebrate the Loy Krathong Festival in Asiatique. Celebrating Loy Krathong Festival in Bangkok can be a great start off point for the rest of your Thailand travel adventure!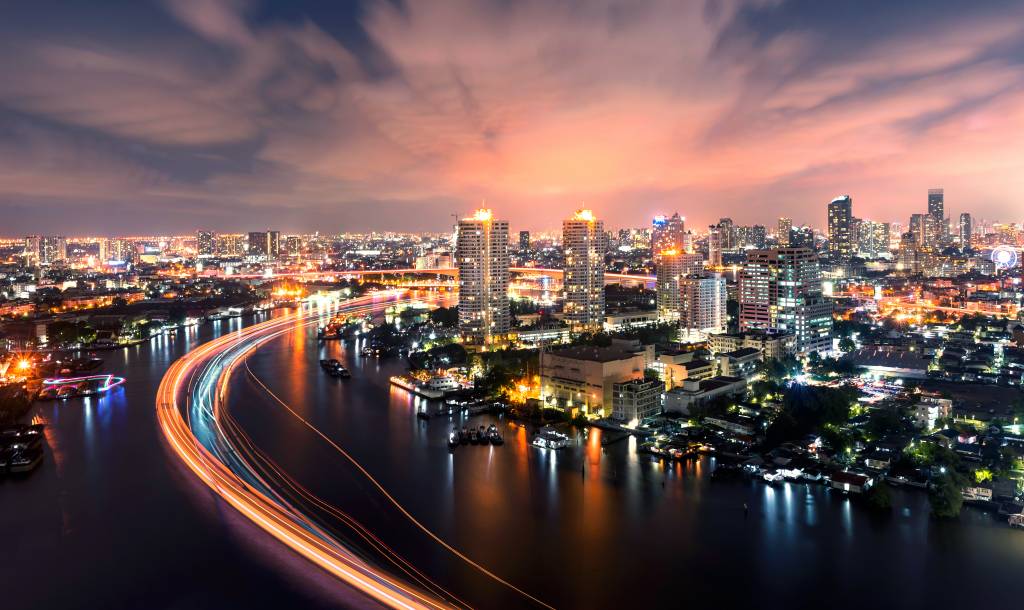 Another popular venue for the celebration is the riverbanks of Chao Phraya River – in between the Krung Thon bridge and Krung Thep bridge. What makes this a famous location for the celebration is that you can have Thailand's historical temples as your backdrop!
Chiang Mai
 
Chiang Mai's celebration of Loy Krathong Festival coincides with their regional festival, Yi Peng. The same concept with Loy Krathong Festival where people will let their bad luck drift away, Chiang Mai's Yi Peng festival though takes it to the sky with beautiful floating lanterns. So if you decide to spend your Thailand holiday in time for Chiang Mai's Yi Peng and Loy Krathong Festival, it will be a stunning display of Thailand's culture and tradition both on the water and in the sky.
Lampang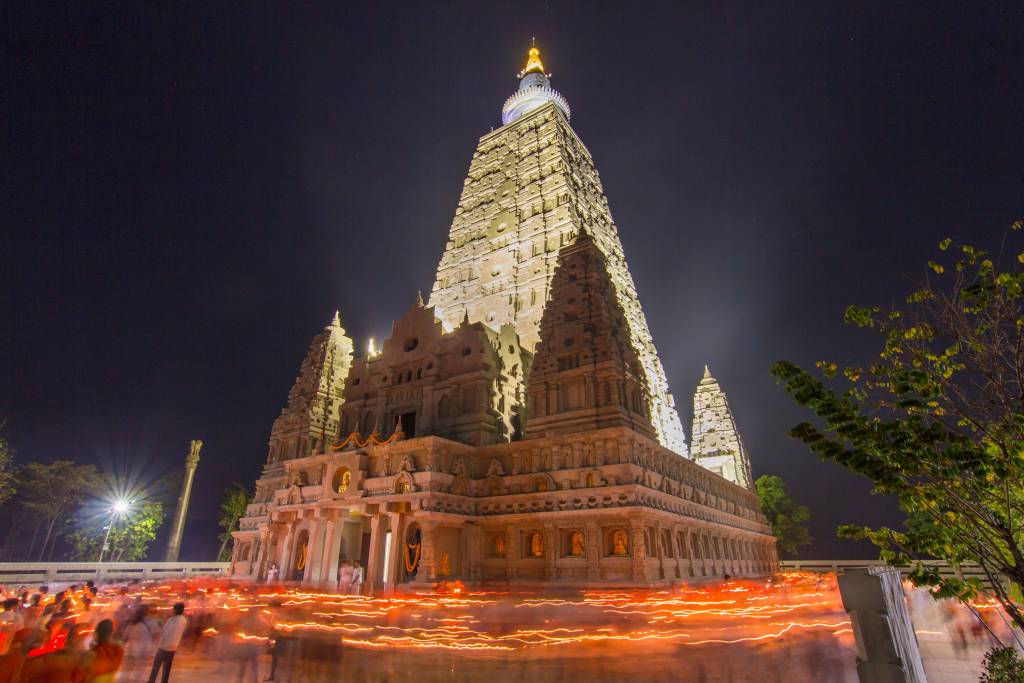 If you want to include some of the country's provinces as part of your Thailand travel itinerary, you can go to Lampang and experience their way of celebrating Loy Krathong Festival.
The krathong floats are called sa-pao in the ancient city of Lampang. During the festival, locals use colorful Thai-style decorations made of flowers such as floral garlands to beautify their homes, schools, shops, temples and other places. The festivities will usually start in the morning with offerings of food to the monks. Some highlights of the celebrations are the sa-pao making contest and their traditional northern-style open-air market called the kaad mua.
Sukhothai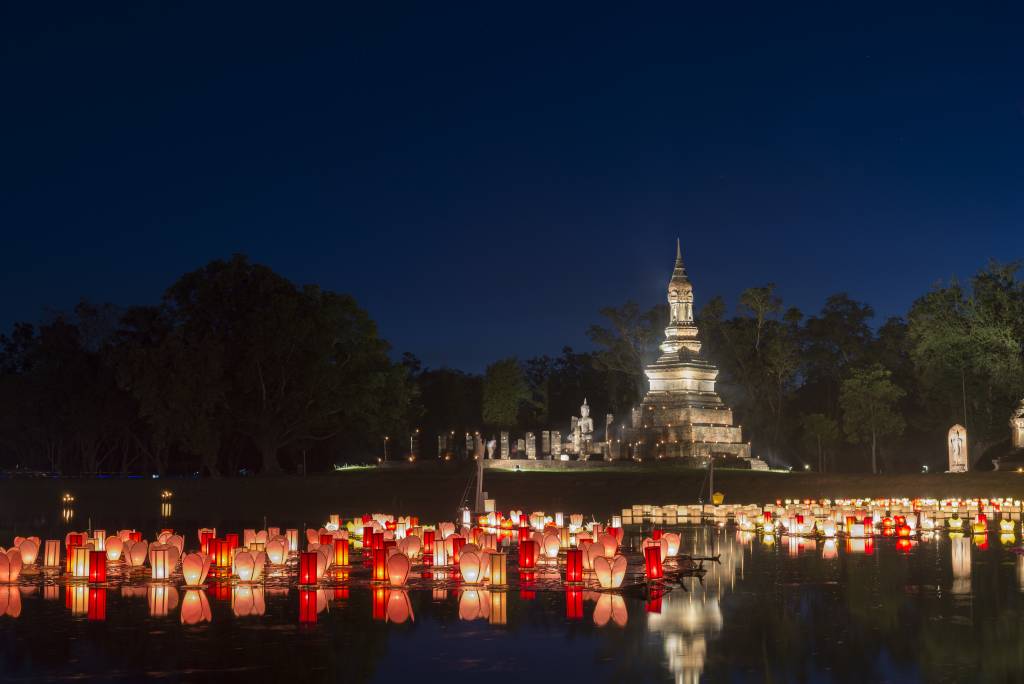 Lastly, you can choose to spend your Thailand travel adventure in Sukhothai and celebrate in the festivities here!
The Loy Krathong is locally known as Loy Krathong Phao Thein Len Fai in the historical town of Sukhothai. Festivities last for 5 full days and both locals and tourists are invited to join the exciting celebration which include Wat Chana Songkhram's Mahachat sermon, traditional Muay Thai fighting displays, the Greeting of the Dawn of Happiness and so much more! Start your Thailand vacation here and see all the exciting activities as you celebrate Thailand's Loy Krathong Festival!
Only a few weeks left before the Loy Krathong Festival! Make sure to book your tickets now so visit Bangkok Airways to see flight booking offers to different Thailand destinations as well as some international locations!