Pristine beaches, a vibrant nightlife, great food, parks, and museums, all attract visitors to Koh Samui. But there's one key thing which makes Thailand's second biggest island irresistible to thrill-seeking tourists: Adventure.
This adventure can be had from various sources, and one of the most popular is water sports. Koh Samui water sports are some of the most thrilling activities you can engage in for a wholesome time on the island, and are best enjoyed during the dry (December to February) and hot (March to May) seasons when the light winds ensure calm seas, and rainfall is minimal.
The other outdoor activities Koh Samui offers are equally exciting, and, as complements to water sports, are sure to thoroughly satisfy your thirst for adventure. So if you're ready, let's go right ahead and check out these adventurous pursuits. We shall begin with a quick look at some of the island's top beaches and marine life.
The Allure of Koh Samui's Waters
One of the allures of the Gulf of Thailand where the island of Samui lies is that it offers clear, warm water in which an abundance of marine and plant life thrives. Koh Samui is also right next to the Ang Thong Marine Park famous for its rich marine ecosystem.
Perfect for a variety of water sports which we'll soon talk about, the island's waters boast many interesting marine animals, including different species of exotic fishes, turtles, sea snakes and eels; coral reefs and rocks feature as well.
If you could only visit five beaches for some marine adventure during your stay in Samui, you can start with the popular Chaweng Beach, a stretch of powdery white sand with a shoreline bordered by rocky headlands; Maenam Beach, a tranquil spot with scenic landscape views; Lamai Beach, the sunbather's dream beach with palm-fringed, powdery white sand; Silver Beach, a tropical paradise set in a charming bay north of Lamai; and Choeng Mon Beach, a small, sandy beach nestled within a beautiful cove. All these beaches offer good water sports opportunities.
Top Water Sports in Koh Samui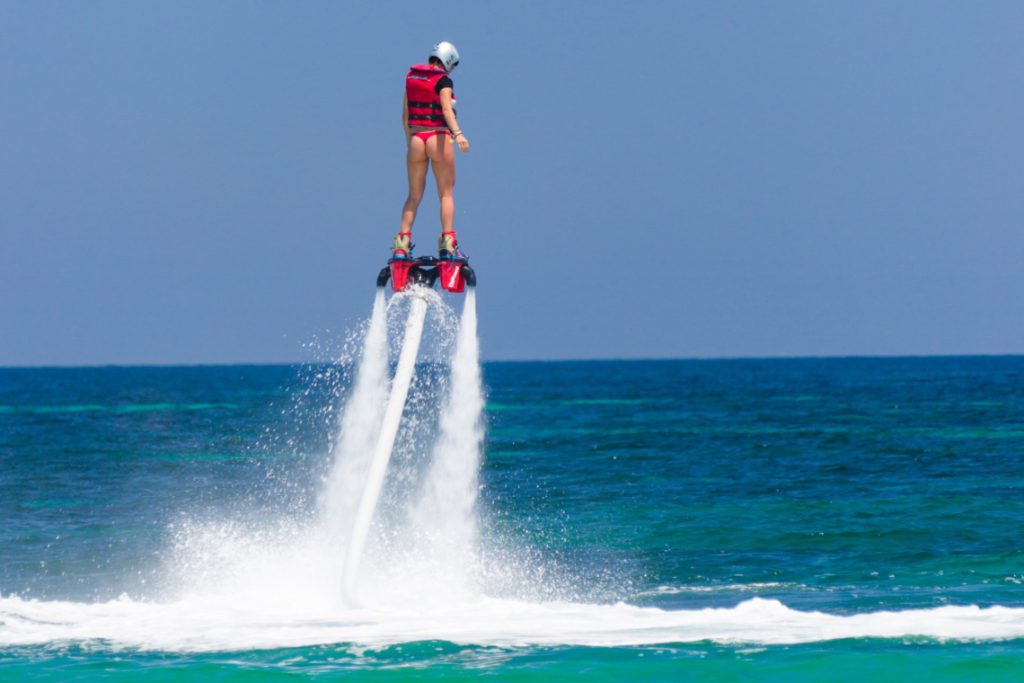 Now is the time to talk about the Koh Samui water sports that attract adrenaline-filled, adventure seekers to the island.
Scuba Diving & Snorkelling
Coral Cove, Chaweng Beach and Sail Rock are easily some of the best spots for snorkeling and scuba diving on the island. While scuba diving at any of these locations, expect to encounter colorful and attractive marine life, including fishes, barracudas, octopus and different species of corals.
Kayaking and Canoeing
A serene way to spend time in Koh Samui is to go on kayaking and/or canoeing tours. The Angthong Islands and the Samui archipelago are fantastic places to enjoy these water sports which will give you plenty of opportunities to paddle through hidden lagoons and mangrove forests, while exploring mysterious caves.
Jet Skiing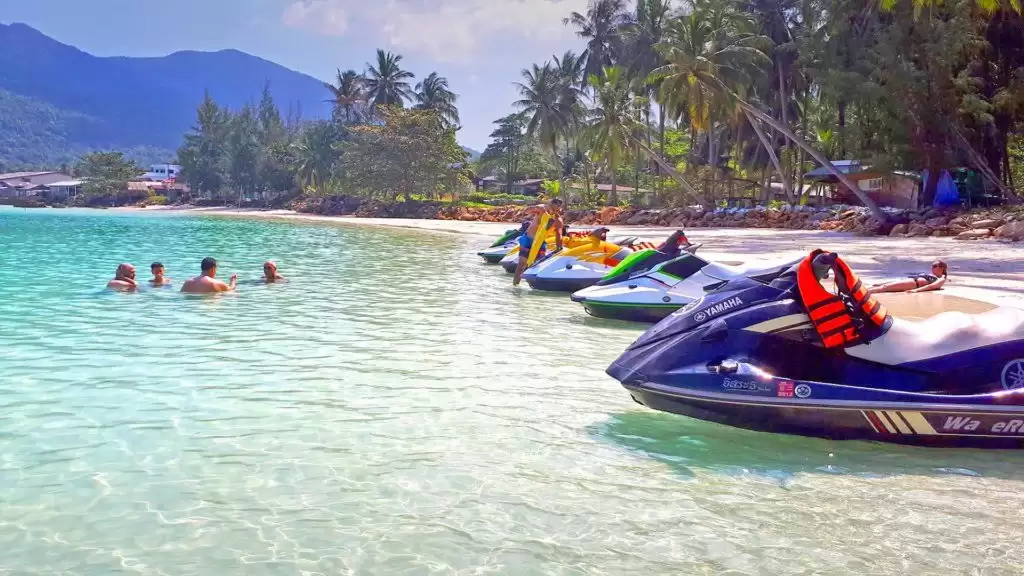 Eager to experience a rush of adrenaline on the water? Then go on a jet skiing tour from Samui to neighboring islands like Koh Tan, Koh Matsum, and Koh Rap. As you zoom around on the jet ski, you'll feel the splash of the sea, and the wind in your hair. The exciting glide on huge waves is sure to put a smile on your face and make you feel alive.
Parasailing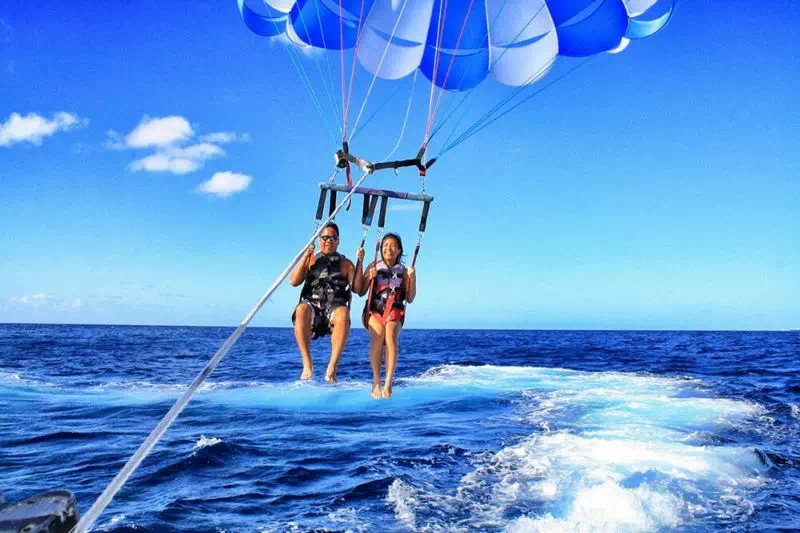 If you've ever wondered how Koh Samui looks from above, or how it feels like to "fly", here's your opportunity to find out! This exhilarating activity offered by water sports stations on beaches like Lamai and Lipa Noi will see you getting towed by a boat while wearing a parachute which will make you soar high above the sea.
Kitesurfing
The sea around Samui is excellent for this activity which is a combination of paragliding and surfing. To harness the power of the wind while riding the waves, all you'd need is some lessons (offered by several kiteboarding schools on the island) and the right equipment. In no time, you'll be surfing like a pro and having the thrill of a lifetime.
Outdoor Activities Beyond the Beach
Apart from water sports, there are several other equally exciting outdoor activities Koh Samui is popular for. Check out the following.
Jungle Trekking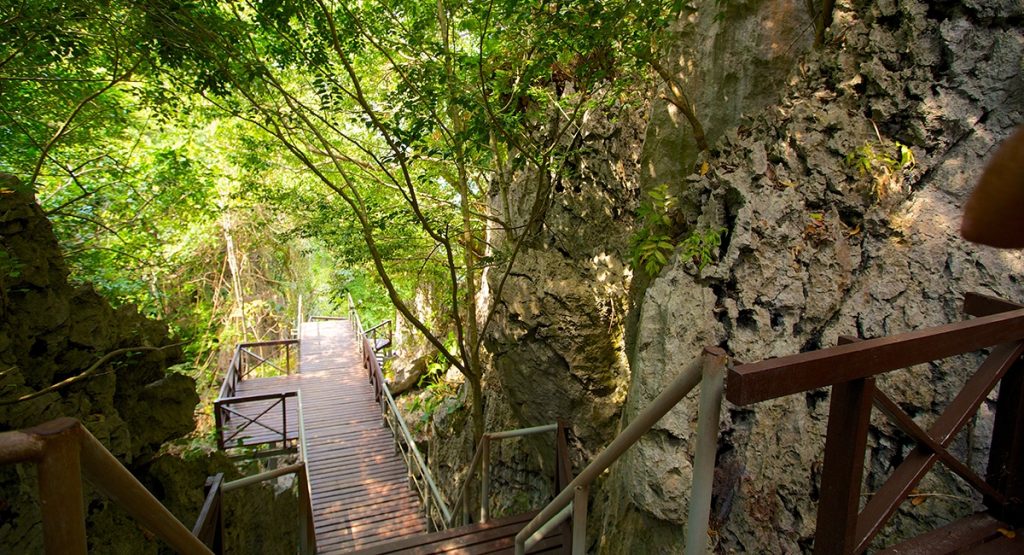 Jungle trekking or hiking gives you the chance to step into Samui's lush interiors and discover hidden waterfalls, plus exotic flora and fauna. You may even spot a monkey or two! For easy hikes, you can start with the Hin Lad Waterfall Trail; moderate hikes, the Magic Garden; and challenging hikes, the Nathon Mountain Ridge Trail.
ATV Riding
If you're up for an adventure that'll get your heart racing, try ATV riding. You have the option of starting with wide and easy tracks, but will get to navigate rugged terrains, muddy trails, and steep inclines on an all-terrain vehicle. Some of the routes will take you to incredible viewpoints too.
Ziplining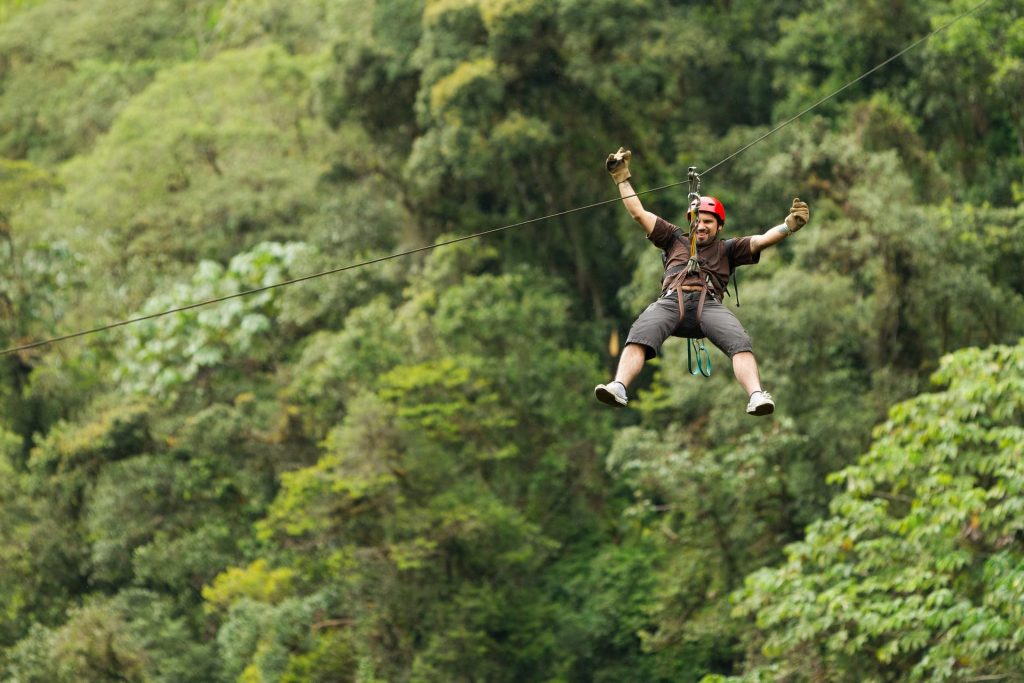 The thrill you'll get from ziplining through Koh Samui's rainforest, from tree to tree like a bird, all while soaking in fantastic aerial views of the island's beauty, is one you won't easily forget. Be sure to wear tight clothing and comfortable shoes for this activity.
Mountain Biking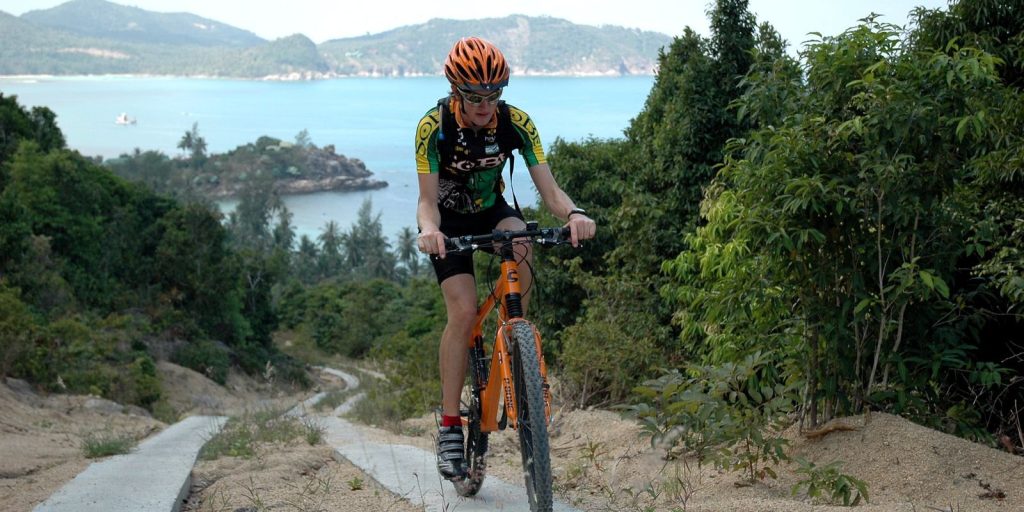 Get off the beaten path and explore some spectacular parts of Koh Samui which few visitors see. Mountain biking trails on the island promise an exciting ride for the beginner as well as the pro, and you'll get to feel both the burn as you pedal uphill, and the exciting rush as you descend.
Safety First: Tips for Adventure Seekers
While adventure is fun, safety should always be prioritized. So, before you engage in any of the highlighted Koh Samui water sports, or any other outdoor activities Koh Samui offers, consider these safety precautions.
Patronize only certified and licensed water sports centers with trained guides or instructors. Certified instructors are especially necessary for beginner divers.
Double-check to ensure any equipment you're issued is not defective.
Always wear the necessary safety gear for any activity.
Don't engage in a water sport like ziplining if you just had surgery, are pregnant, hypertensive, or asthmatic.
Hike, ride or bike only on trails or tracks you're physically fit for.
Now you have all the information you need to get started on an adventurous and thrilling tour of Koh Samui. All that's left for you to do is to go forth and have yourself some adrenaline-driven fun on the island!