More and more people are turning vegan. One statistic supporting this fact is that at the start of 2022, 629,000 people from over 220 countries – as opposed to 500,000 in 2021 – took the Veganuary pledge to eat only plant-based foods for the month of January [1]. This rise in popularity of what was once a fringe lifestyle is driven largely by increasing awareness of the positive effects of veganism on health and general well-being.
As a vegan planning a trip to the large and marvelous island of Samui, Thailand, you'll be delighted to know that this popular tourist destination is quite vegan friendly, and the plant-based restaurants Koh Samui boasts are many and appealing.
Our Vegan Guide Koh Samui starts with a brief discussion on why the island is ideal for those living the vegan lifestyle.
Why Koh Samui is a Vegan Paradise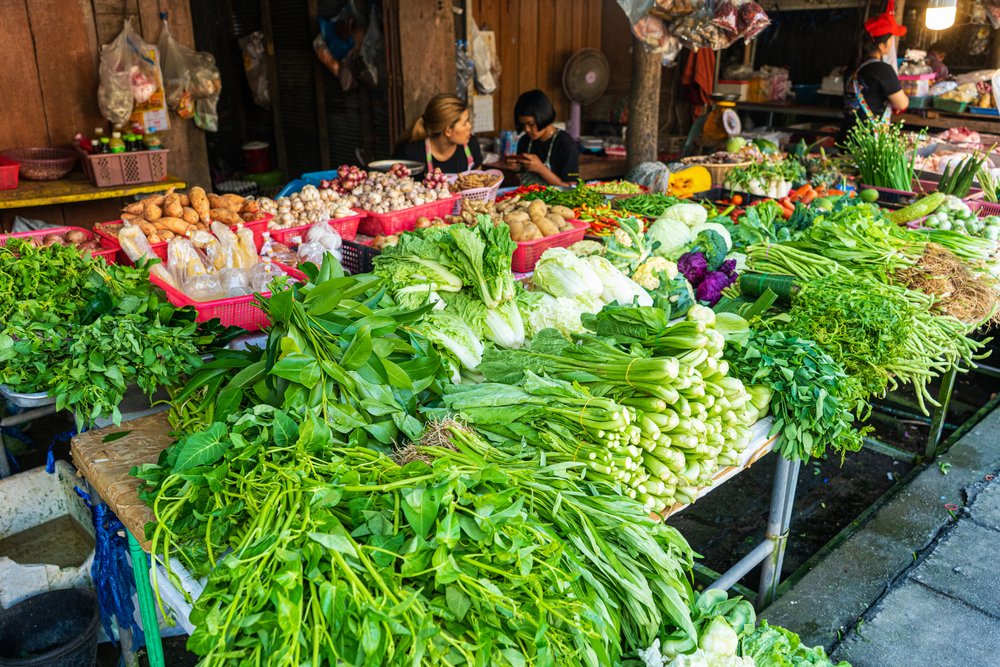 Thai cuisine is somewhat vegan oriented by default, loved not just for its rich flavors, but also for the fact that it often features fresh tropical vegetables and fruits.
This is no surprise as fresh fruits like papayas, bananas, mangoes, pineapples, and even more tropical fruits such as jackfruit and rambutan, can be had not just in abundant quantities, but also at incredibly low prices. Also cheap and readily available are leafy greens, plus other organic items classified as vegetables, like tomatoes, carrots and cucumbers.
As Koh Samui's international community grows, more and more restaurants have begun to cater specifically to the vegan palate, so finding sufficient vegan food on the island is now easier than ever.
Top Vegan Restaurants in Koh Samui
The following are just five of the best, out of several, plant-based restaurants Koh Samui has to offer.
Greenlight Cafe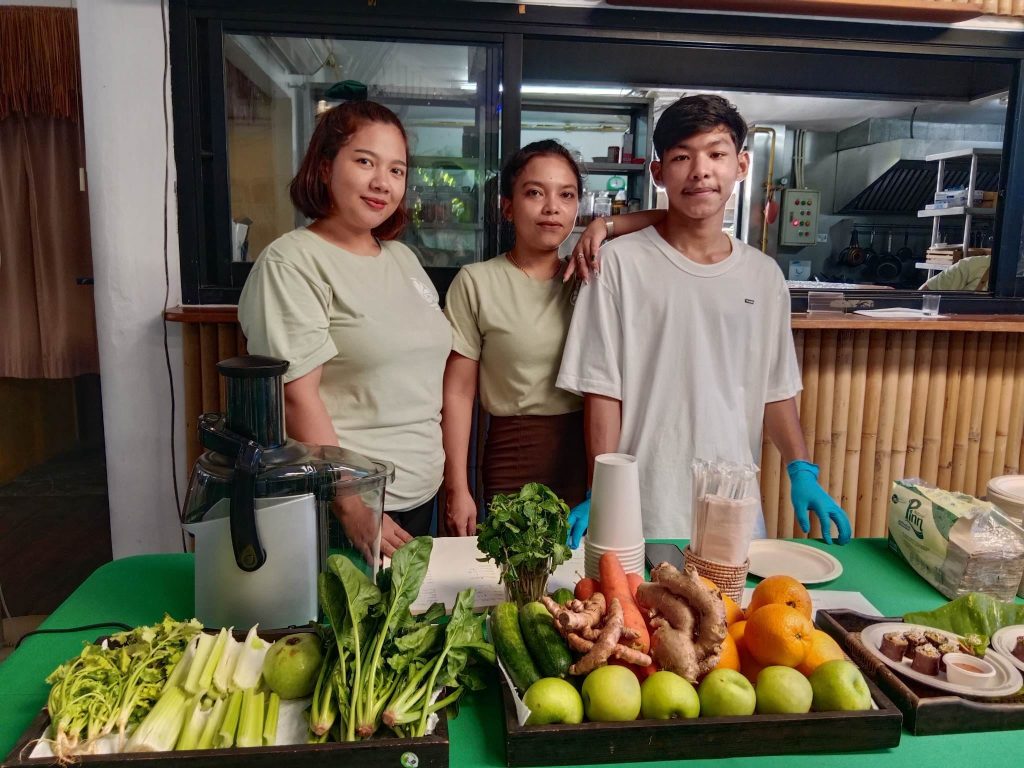 This healthy food café and bar nestled in the heart of the island is quite popular with vegan customers. On offer is a range of delicious, nutritious vegan dishes, from vegan burgers to smoothie bowls. Excellent as well are the organic wines, and the staff provide great service. If dancing is your thing, you'll also be at home here.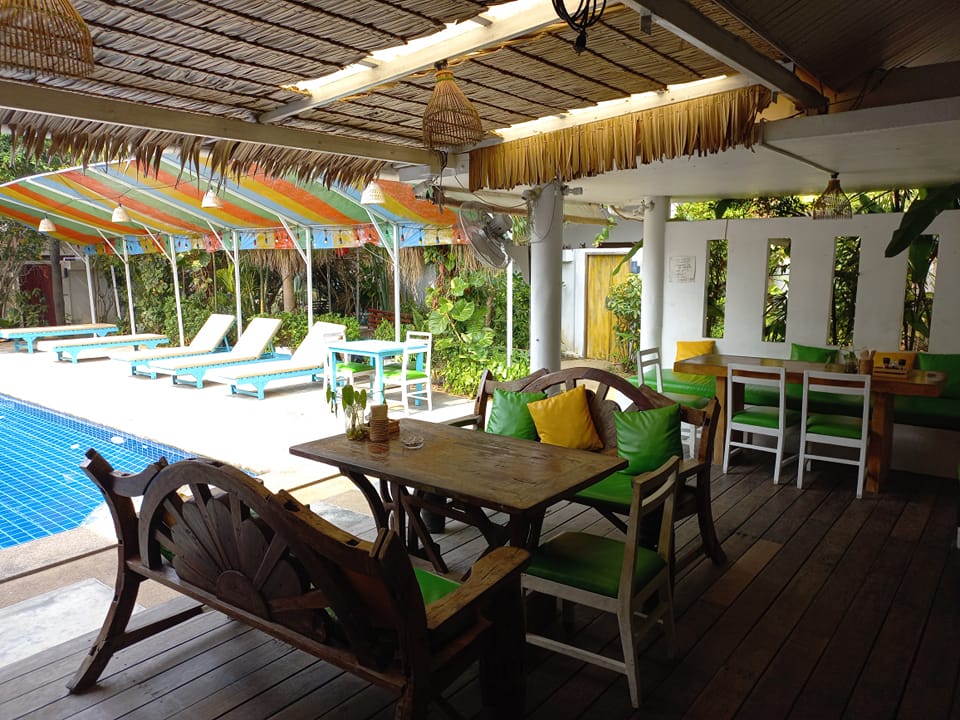 Click here to get the direction
June's Art Cafe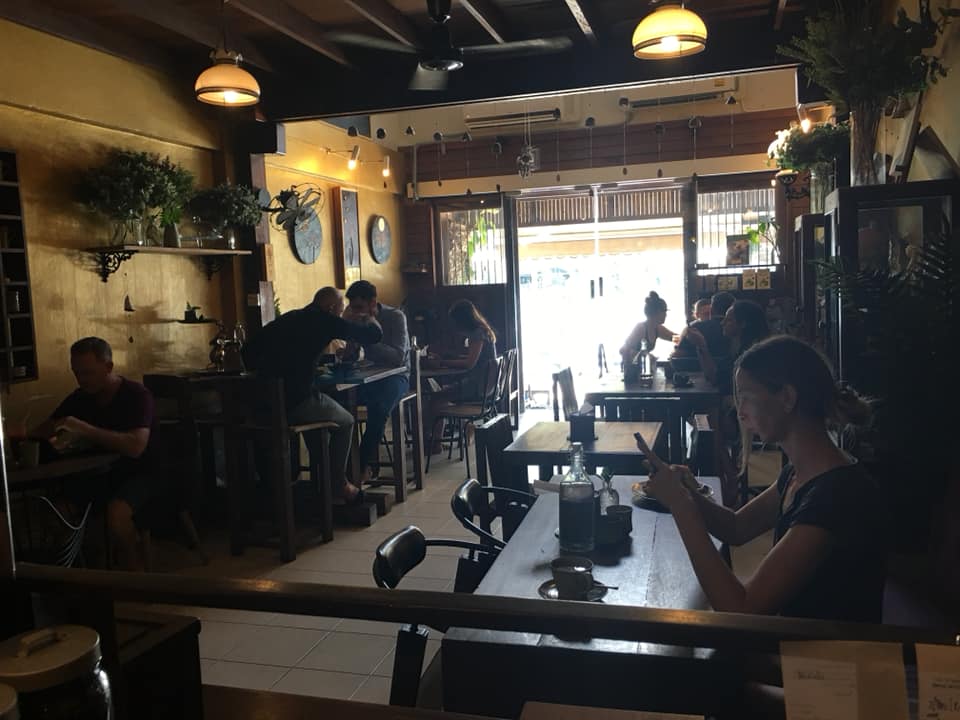 If you'd like to admire local art pieces while savoring vegan versions of traditional Thai dishes, June's Art Café is the place for you.
This cozy spot with a peaceful ambience provides vegan, organic, and gluten-free options that are super fresh and extremely healthy, and all menu dishes are clearly described and marked.
Click here to get the direction
Vikasa Life Cafe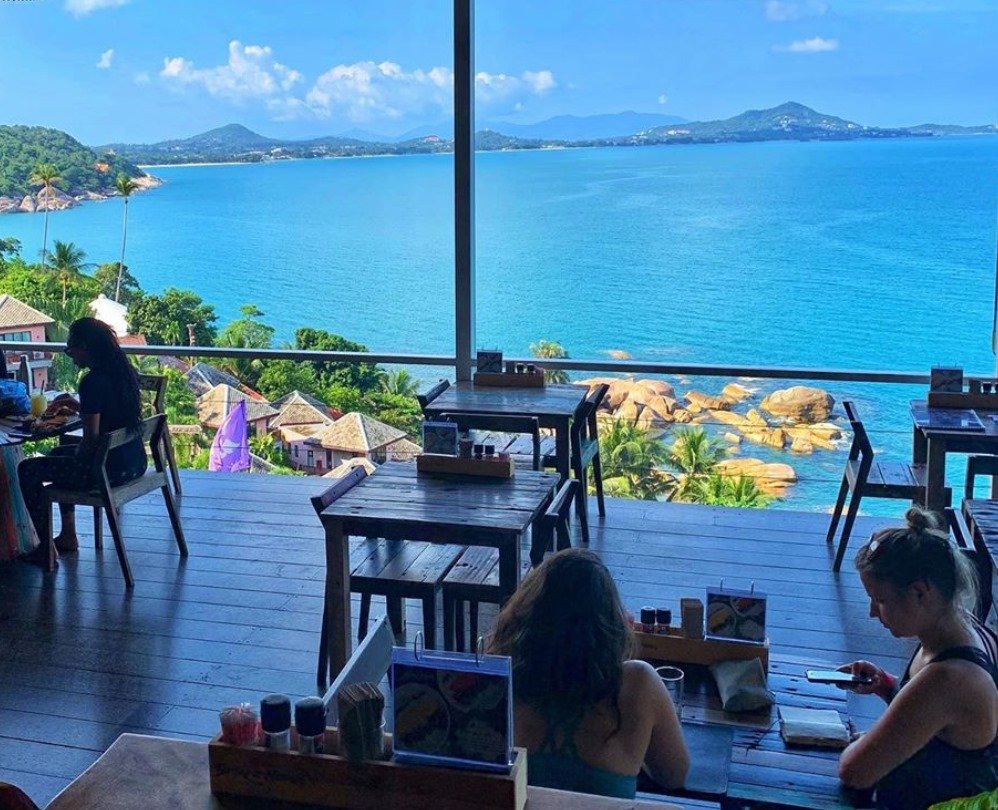 Perched on a cliff, this café offers a holistic dining experience as you'll be treated to stunning sea views while you enjoy your meal.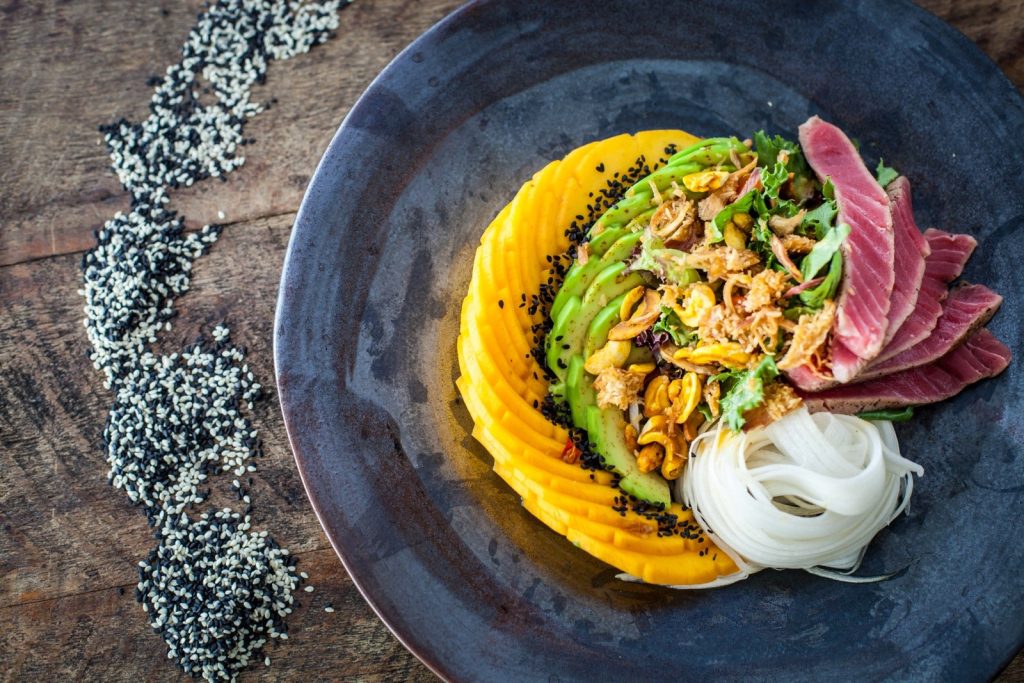 Boasting several great options that feature different veggies, fruits and whole grains, the vegan menu here was crafted to nourish both the body and soul. So much thought has been put into the recipes, and ingredients are always fresh.
Click here to get the direction
Sweet Sisters Cafe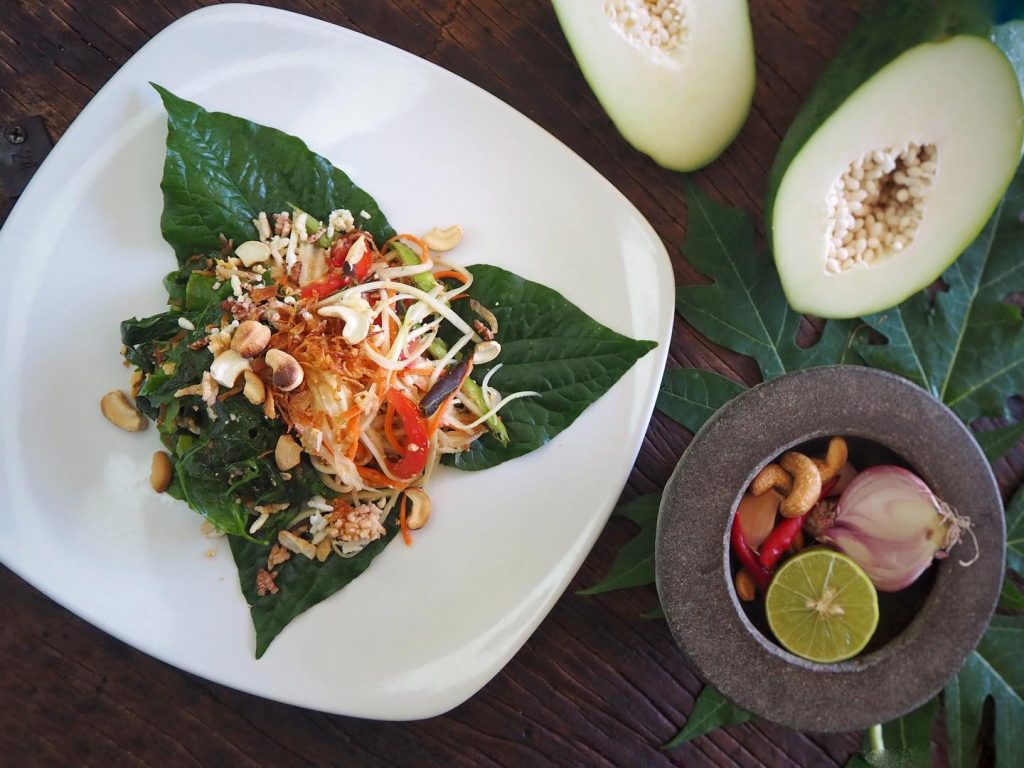 Like its name suggests, the Sweet Sisters Café is a family-run eatery that believes in serving food prepared with love. Some of the special vegan dishes you can enjoy here include Bean There (black beans, spicy tomato salad, tofu laab, and steamed mixed vegetables) and Half Baked (sautéed mushrooms, vegetables in coconut cream, with steamed potatoes and pumpkin). Be sure to try their vegan desserts too!
Click here to get the direction
Future Food
Yet another great place in Samui for healthy meals, Future Food is a modern eatery that does a good job of combining Thai flavors with international dishes. They offer a great choice of vegetarian options, such as their sushi rolls which are a crowd favorite, and the service is excellent.
Dishes to Try in Koh Samui's Vegan Eateries
The following are some specific dishes we recommend you try while at any of the above, or other plant-based restaurants Koh Samui is known for.
Vegan Pad Thai
This classic Thai dish is prepared with rice (pad) noodles, tofu, and a medley of fresh vegetables like coriander and carrots. Finely-sliced onions, garlic, chili, soy sauce, maple syrup, etc., are also typically included.
Green Curry with Tofu
The average vegetarian green curry dish is a creamy, spicy, and oh-so-delicious mix of soy/coconut sauce, vegetables, and crispy tofu. The curry is usually garnished with lemongrass, green chilies, ginger, garlic, and herbs like Thai basil.
Mango Sticky Rice (Vegan Version)
This vegan version of the mango sticky rice, a simple, yet popular and refreshing Thai dessert, features sweet mangoes paired with glutinous rice infused with sweetened coconut milk. Salt and sugar are also added to taste.
Vegan Spring Rolls
Crispy on the outside, and packed with veggies on the inside, the vegan spring roll is one of the most delicious vegan snacks you'll ever taste. Recipes vary, but typically include tofu, peanut sauce, and veggies like cabbage, carrots and cucumber.
The Benefits of Vegan Thai Cuisine
Of course, vegan dishes are more than just a treat for your taste buds – they're also great for your health.
Rich in nutrients, lower in calories, and devoid of cholesterol, the Thai vegan cuisine provides several tangible health benefits, such as improved digestion, better sleep, as well as higher energy and fitness levels. Research suggests it can even prevent chronic diseases like obesity and diabetes. [2]
Veganism is also ethical as it doesn't involve the slaughter of animals, and eco-friendly because no natural resources are depleted to cater to countless animals bred for human consumption.
Tips for Vegan Travellers in Koh Samui
A Vegan Guide Koh Samui tourists will find useful has to include tips for navigating the foreign environment as a vegan, so here are some.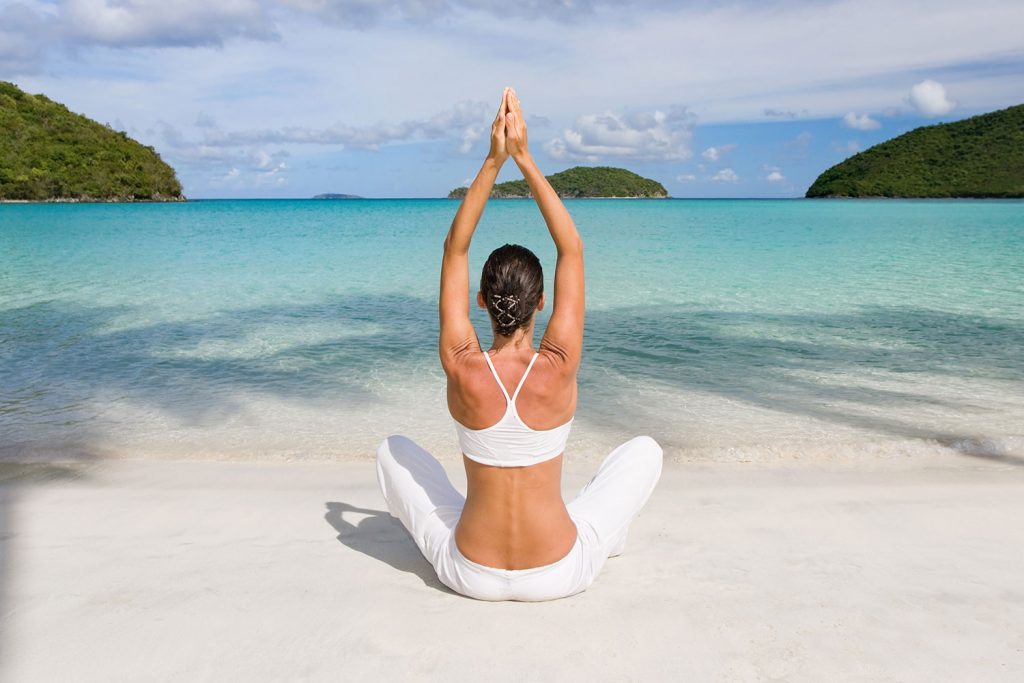 Navigating Non-Vegan Eateries
Always ask about the ingredients. Thai restaurants usually use fish sauce, chicken broth, shrimp paste, or eggs to prepare certain dishes, so if you'd rather avoid these, just speak up.
Learn Useful Thai Phrases
One thing you absolutely should learn how to say in Thai is "chan pen mangswirati" ("I'm vegan"). More useful phrases include: "chan mai ghin nam pla", "chan mai ghin nam soop gai", and "chan mai ghin kai". These loosely translate to "I don't eat fish sauce", "I don't eat chicken broth", and "I don't eat eggs". Replace the word "chan" in the phrases with "pom" if you're male.
Use Vegan-Friendly Apps
Apps like HappyCow can guide you to the nearest vegan-friendly eateries.
Hopefully we've been able to offer a Vegan Guide Koh Samui visitors will find helpful. Now it's time to pack your bags, bring your appetite, and prepare to savor the vegan delights available at the plant-based restaurants Koh Samui boasts!