One of the unique characteristics of the Gulf of Thailand is its warm, clear waters almost brimming with marine life. Samui, located within this area, the island, not surprisingly, also boasts a thriving underwater world which is the dream of any ocean-lover into certain water sports.
So, the experience of diving Koh Samui offers is really one to look forward to; and snorkeling in Koh Samui is as well a very popular activity. If you're looking to visit for any or both of these water sports, then read up! To begin with, we'd like to talk more on why the island always attracts divers.
Why Koh Samui is a Diver's Paradise
Those interested in unravelling the mysteries of the deep blue are drawn to Samui because of its crystal-clear waters; the calmness of the seas, especially during the dry and hot seasons (December to May); its underwater topography; vibrant coral gardens; plus, of course, spectacular marine creatures including turtles, sea snakes, eels, and a variety of fishes.
The famous Ang Thong Marine Park, a protected area with rich biodiversity as well as ideal diving and snorkeling spots, is also right beside Samui, towards the east.
So whether you're a novice or experienced diver, the underwater world of the island and its vicinity promises an unforgettable adventure, and treasures to be discovered.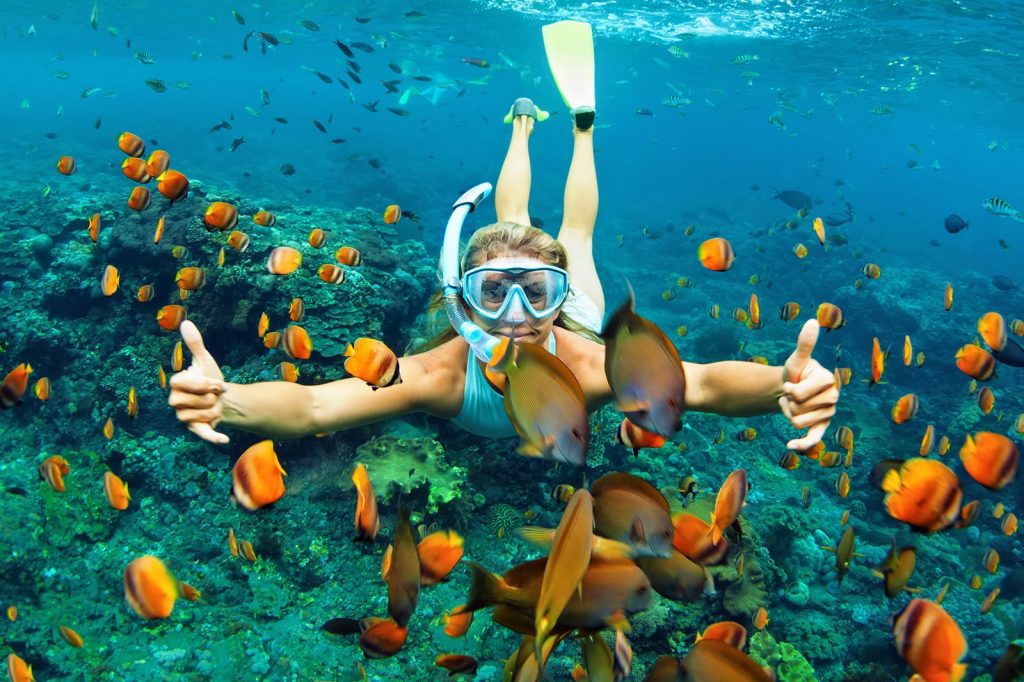 Getting Started: Snorkeling vs. Diving
Snorkeling in Koh Samui is all cool, but how is this activity different from the diving Koh Samui is more popular for? The major difference has to do with depth.
Snorkelling
The goal of snorkelers is to observe underwater life, but they do this by swimming very close to, or on, the surface of the water, with their face down, while breathing through a device called a snorkel. Snorkelers stay for shorter periods in the water; and the activity is an ideal start for those new to underwater exploration.
Diving
Diving is, of course, also done to explore marine life and geography, but this exploration is much more in-depth. Divers – who, while deep underwater, breath with scuba tanks or cylinders full of compressed air – stay submerged far longer, and interact more closely with marine life, than snorkelers. As diving is a more hardcore form of snorkeling, it requires more training and experience.
Best Snorkeling Spots in Koh Samui
The following are a few of the top places where snorkeling in Koh Samui can be enjoyed.
Coral Cove Beach
More suitable for beginners, the unique and gorgeous Coral Cove boasts calm, incredibly clear waters, and shallow reefs close to the beach. This quiet, secluded spot with fine red sand offers a great snorkeling experience featuring colorful coral gardens and lots of playful fish.
Silver Beach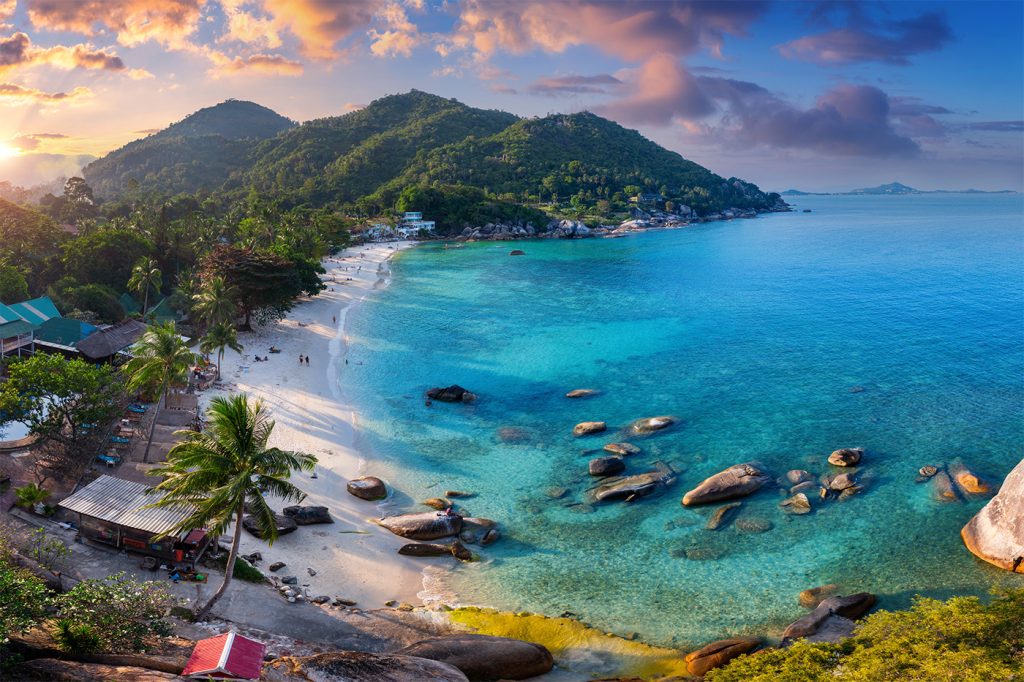 Silver Beach (or Crystal Bay) is a true gem with a blend of sandy patches and rocky outcrops. Arguably the best beach for snorkeling in Samui, this hidden haven surrounded by beautiful rocks has turquoise waters, and pleasant snorkeling sites along granite boulders at both ends, with diverse marine life like butterflyfish and parrot fish to be seen.
Taling Ngam
While Taling Ngam is a lesser known spot, it's beautiful with fine, white sand, and just as great for snorkeling as the previously mentioned destinations. Its waters, though shallow, are pristine and perfect for spotting the sea creatures – such as nudibranchs and sea anemones – which crowd the stunning reef.
Top Diving Sites Around Koh Samui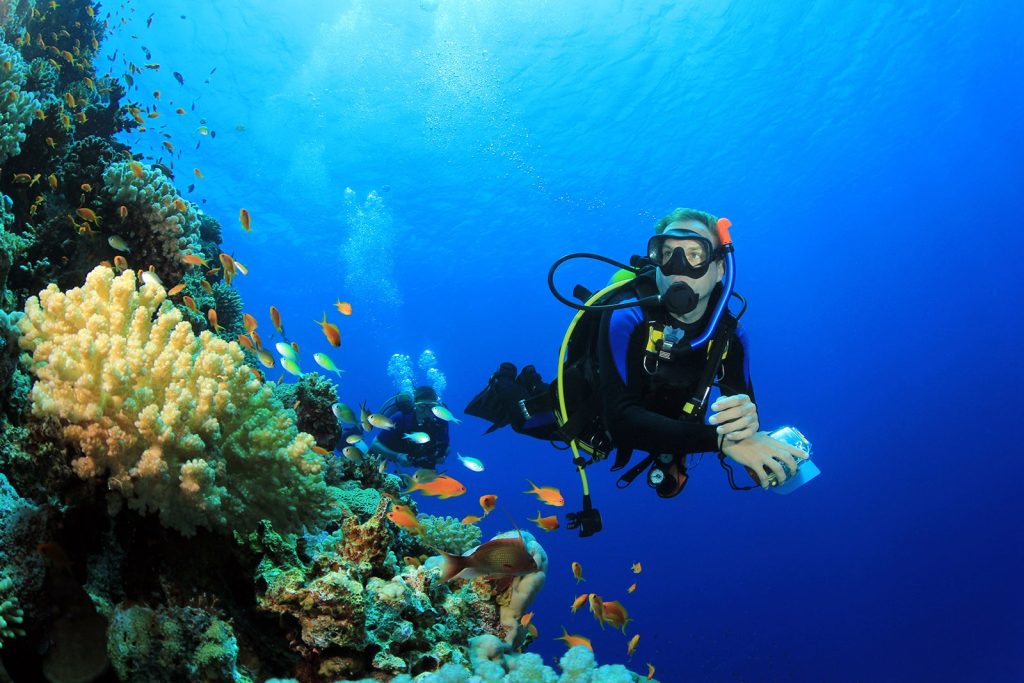 Now for the best spots where you can relish the wonderful experience of diving Koh Samui provides.
Chumphon Pinnacle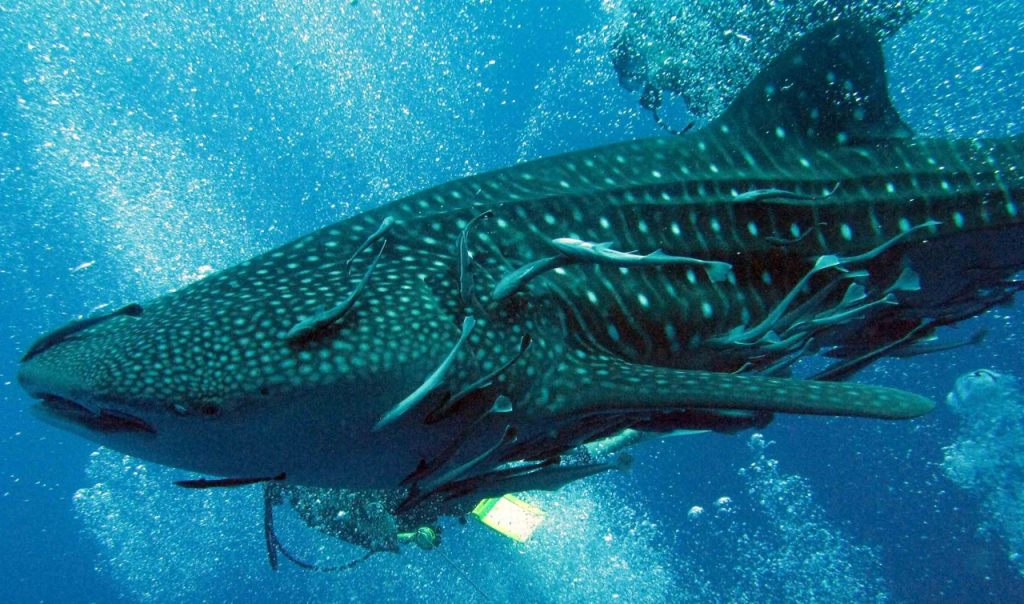 The Chumphon Pinnacle is an exceptional site near the island of Koh Tao. A favorite among divers, it boasts clear waters and four granite pinnacles teeming with anemones, barracudas, trevallies, bat fish, giant groupers, big eyed jacks, and even the occasional whale shark, all making for a great diving experience.
Sail Rock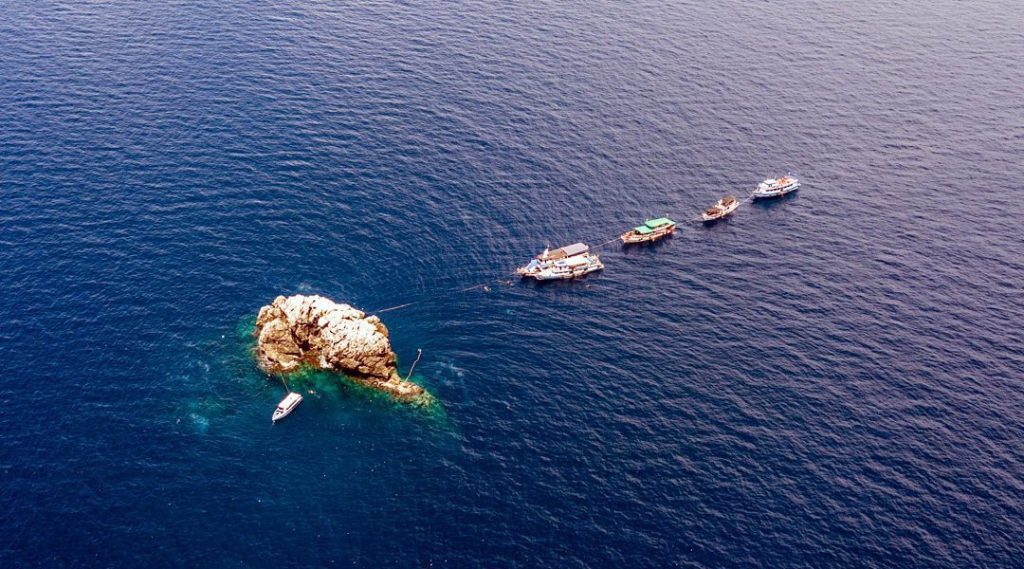 Between Koh Samui and Koh Phangan is a vertical rock formation which, to many, is the best spot for a fantastic dive in Thailand. Sail Rock is popular for its chimney-like swim-through and schools of batfish; the water is clear; and other magnificent sea creatures can be found here, including whale sharks usually seen between March and May.
Southwest Pinnacle
This is a beautiful, circular site of seven underwater granite blocks with the shape of a pyramid. At any time here, you can spot scorpionfish, angelfish, groupers, and moray eels. There aren't many places that boast the coral shrimpfish, but Southwest Pinnacle is one such place.
Marine Life to Spot
Thanks to the vibrant corals within it, including brain corals and staghorn formations, Koh Samui's waters are a spectacular riot of colors. But the exotic fish species and rare marine creatures within them make these waters even more interesting.
Look out for blue-spotted stingrays, angelfish, bannerfish, clownfish, butterflyfish, morays, turtles, sea snakes, and more elusive marine life like seahorses and whale sharks.
Safety First: Tips for Snorkelers and Divers
Safety precautions are necessary for ocean exploration. Here are a few tips to make your diving and snorkeling in Koh Samui safer:
Choose the right equipment
Always check your equipment for defects before use
Stay aware of weather conditions and water currents
Ensure you have the skills and experience required, especially for diving
Diving Schools and Courses in Koh Samui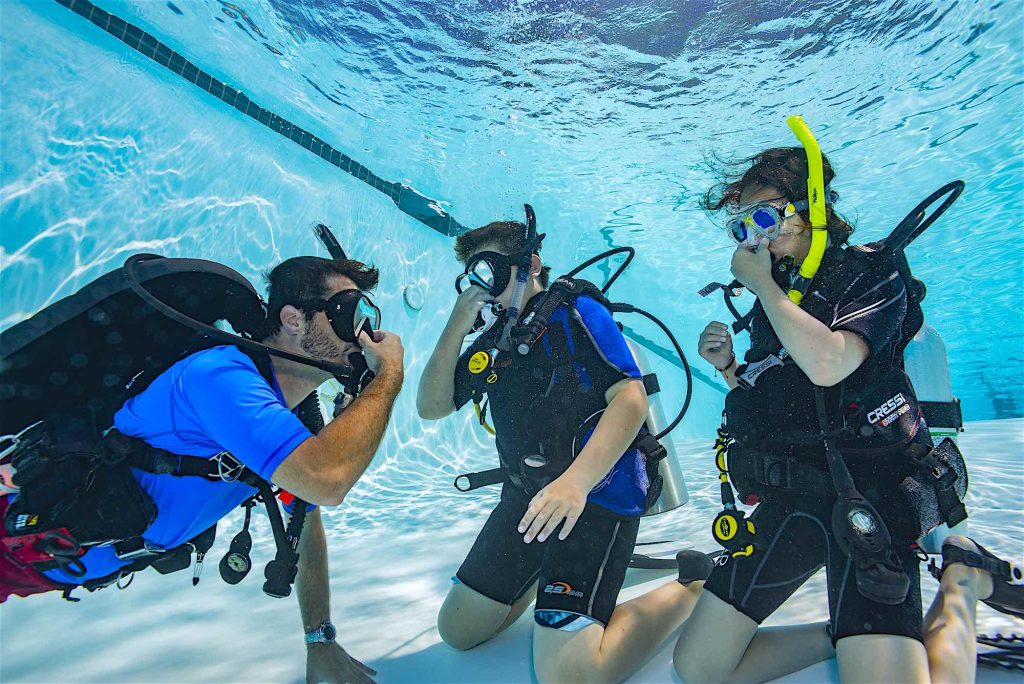 For you to safely enjoy the diving Koh Samui offers, it's necessary to learn the ropes with professionals, and then get certified. Several reputable diving schools are present on the island, and these offer courses for all skill levels.
Diving schools to check out include The Dive Academy, Diving Koh Samui, Silent Divers, Member Diving, and Discovery Divers.
Eco-friendly Diving and Snorkeling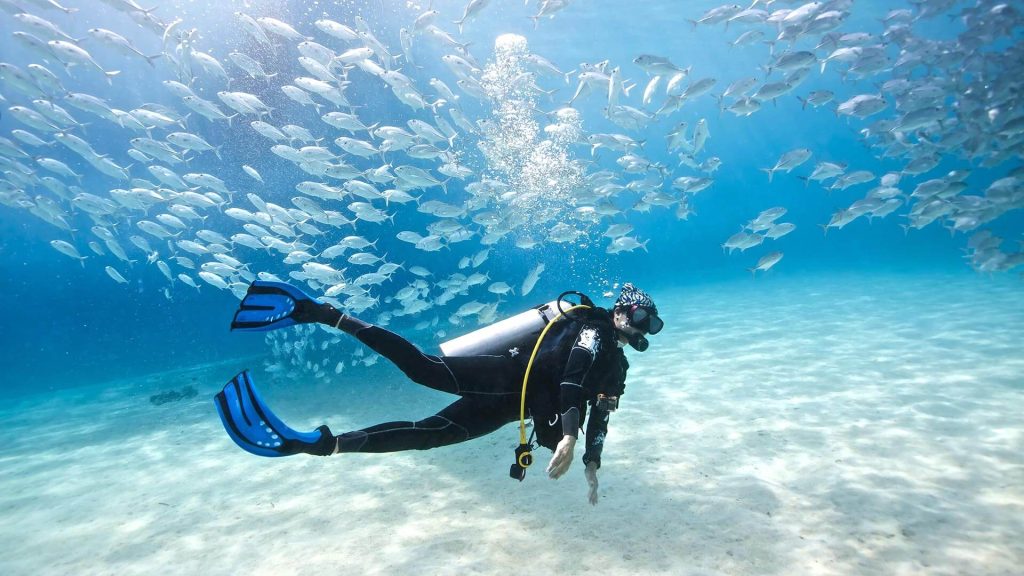 Our oceans should be explored responsibly because they're precious and vital to the overall ecosystem.
To be a responsible diver or snorkeler:
Never touch, chase or harass marine life
Don't feed the fish
Avoid touching or stepping on corals
Only use reef-safe sunscreens
Never drop trash, especially plastic, into the ocean
Always follow the "Leave No Trace" principle (a set of ethics promoting conservation of the outdoors)
Report any environmental violations witnessed
The world beneath the island's waves is nothing short of mesmerizing, and a testament to nature's splendor. So whether you prefer the deep blue, or the shallow waters, you're sure to have a memorable experience diving or snorkeling in Koh Samui!