When searching for places to visit in Thailand, most travel blogs would suggest Bangkok, Thailand's capital city, Phuket where you can find some of the world's finest beaches, or Koh Samui, the country's third largest island – also boasting palm-fringed beaches. But today, we will introduce to you a part of Chiang Mai some of you might not be familiar with.
Among the misty mountains and hill tribes of Chiang Mai lies Nimmanhaemin Road, a neighborhood that is slowly making a name for itself as one of the newest must-visit Thailand travel destinations in Chiang Mai.
Shying away from the traditional holiday destinations of Thailand's Northern province, Nimmanhaemin Road and its surrounding areas called Nimman have now been one of the popular Thailand travel attractions that boast trendy bars, cafes, restaurants, boutique hostels, and hotels to cater to the needs of tourists.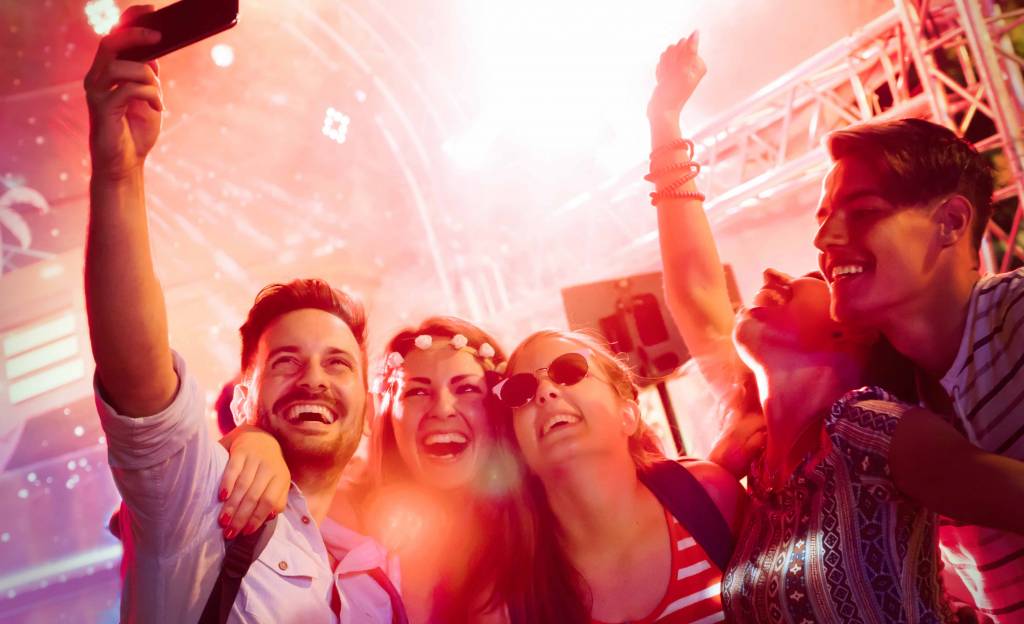 While the Old City of Chiang Mai marvels with temples and Night Bazaars, Nimmanhaemin Road takes the spotlight as the epicenter of the city's nightlife. Complete your Thailand trip and take a pick from our list of resto bars in Chiang Mai and experience a nightlife like no other.
Warm Up Cafe
Though it opened over two decades ago, Warm Up Cafe is still a go-to resto bar for most Thais and tourists. Most nights of the week you can find here yuppies and university students.
Address: 40 Nimmanhaemin Road, Chiang Mai
Opening Hours: 6pm to 2am
Beer Lab
Situated in the middle of Nimmanhaemin Road is Beer Lab that serves one of the best quality beer in Chiang Mai.
Address: Kantary Terrace, Nimman Soi 12, Chiang Mai
Opening Hours: 6pm to 1am
Myst Rooftop Bar
When you're in Thailand, make sure to include Myst Rooftop Bar in your travel itinerary.
Myst Rooftop Bar is among the most popular bars in Chiang Mai because it offers a wide variety of drinks. They also serve cocktails in a bucket and by glass. Its location at the top of the Maya Shopping Mall offers the perfect view of the sunset, adding more to the charm of this rooftop bar.
Address: Maya Shopping Mall, corner of Huey Kaew Road and Nimman Road Intersection, Chiang Mai
Opening Hours: 6pm to 1am
Blah Blah Bar
A favorite among the locals, Blah Blah Bar serves low priced local beers, whiskey and rum. It is designed with an artsy style, having graffiti all over the walls and lights dangling from the ceiling. It is mostly frequented by university students who enjoy the live band that performs every night – adding up to the cheerful vibe of the bar.
Address: 3/1 Soi Nimmanhaemin 5, Nimmanhaemin Road, Chiang Mai
Opening Hours: 6pm to 2am
Infinity Club
The opening of European-style Infinity Club wowed the clubbing scene in Chiang Mai. Their lasers and sound system are simply one of the best you can find in Northern Thailand which is why it's no surprise that it gets pretty crowded and jam-packed especially on weekends. It is best to arrive early or book a table in advance if you don't want to wait standing without a place to put your drinks.
Address: Su Thep, Mueang Chiang Mai District, Chiang Mai 50200
Opening Hours: 10pm to 3am
Excited to experience Chiang Mai's nightlife? Head on over to Bangkok Airways website and be sure to check out available flight deals to Chiang Mai before booking your airline tickets! Visit Bangkok Airways blog to find other exciting Thailand travel destinations before planning your next Asia travel adventure!