Called the "Elephant Island" due to its headland that has the shape of an elephant, Koh Chang is located in Trat Province, in the Gulf of Thailand near the Cambodian border; this is about 300 kilometers east of Bangkok.
Thanks to its continuous development, the number of tourists to Koh Chang is on the rise, and this, not surprisingly, has also led to an increase in the transport options made available to tourists who want to visit. So you'll always be able to get to the island from Bangkok easily, courtesy of Bangkok Airways and other transport services.
Read on for the best ways to reach Koh Chang.
Transport From Bangkok to Trat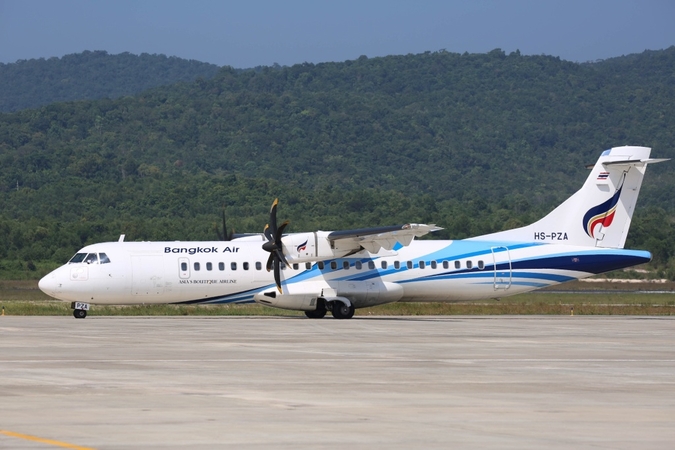 Bangkok Air is your best bet for getting to Trat Province from Bangkok. Just find your way to Bangkok's Suvarnabhumi Airport and board a Bangkok Airways flight which you can book right here on our website. Bear in mind that we have two departure times for our daily flights to Trat: 11:40, and 16:15.
In case you're wondering, it takes about an hour to fly from Bangkok Airport to Trat Airport which is open for service from 06:00 to 22:00 hours.
Bangkok Airways flights are reasonably priced, offer much more convenience and comfort than any other means of transport to Trat you can think of, and will of course save you lots of time.
Transport From Trat to the Pier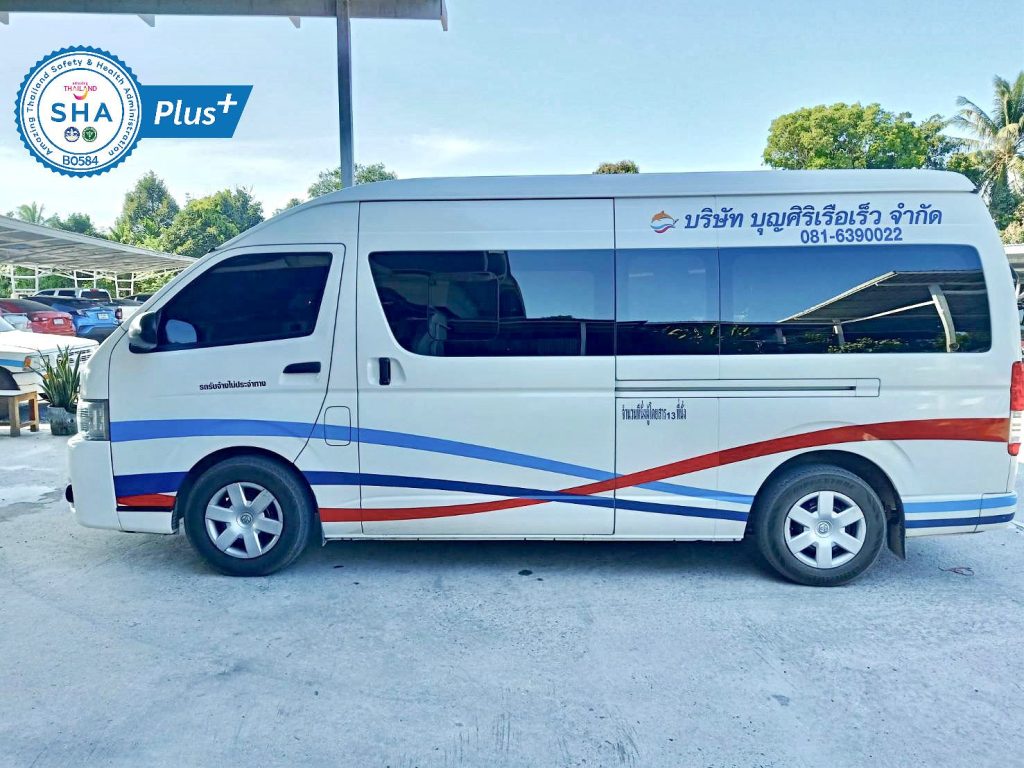 Having landed at Trat Airport located on the mainland, the next step of the journey would be to get to either of the two ferry piers – Ao Thammachat pier or Centerpoint pier – which are about 30 minutes away at Laem Ngop; this is where you'll catch the ferry that'll take you to your final destination that is the Elephant Island.
To ensure that our flight passengers get to Koh Chang from Trat Airport, easily and at their convenience, Bangkok Airways provides private car rental and limousine services in partnership with BIR Company Limited.
BIR Company in addition offers a flexible van service which gives you the options of getting off at the pier, or having the van deliver you directly to your accommodation on the island.
Our car rental services are also available to transport you back to Trat Airport after your Koh Chang tour, so you won't have to bother about getting there late for your return flight.
Bangkok Air's car rental and limousine service is the ideal choice because the fee is friendly, and the service itself is excellent as we aim to give our customers the highest level of comfort and satisfaction. Also, it's easy to book the service through multiple channels; you can either purchase tickets at Trat Airport, or online.
Transport From the Pier to Koh Chang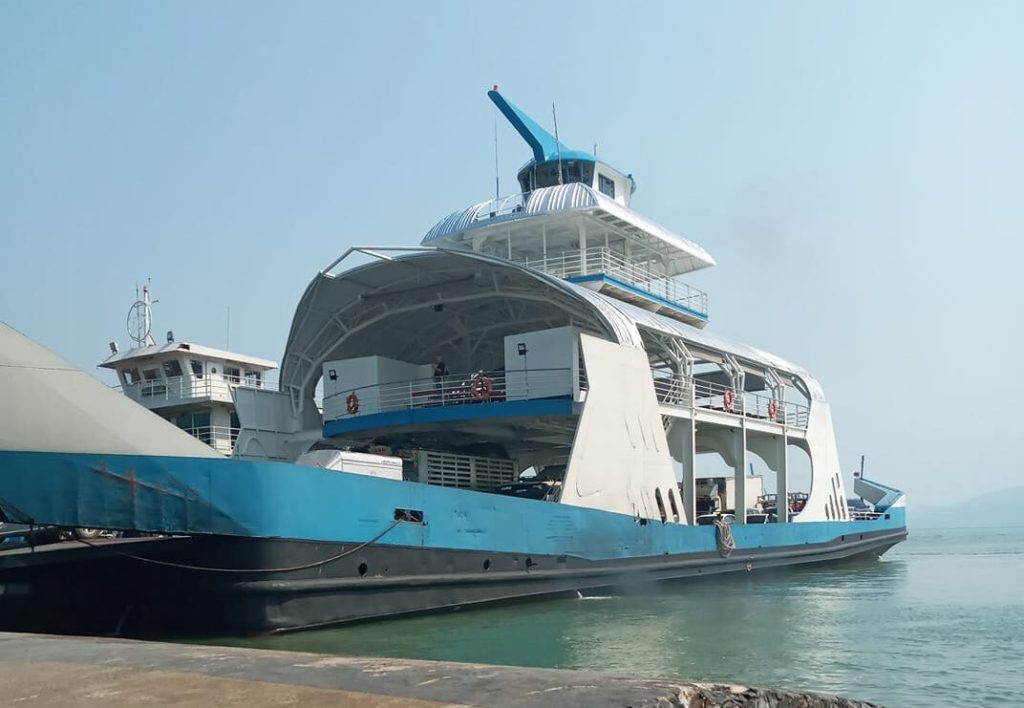 The first ferry terminal, Ao Thammachat, is used by Ferry Koh Chang, while the second, Centerpoint, is used by Centerpoint Ferry company.
Both of these ferry services take vehicles as well as passengers, and if you booked and arrived at the pier in one of BIR Company's private cars or limousines, you'll be ferried across to Koh Chang along with the rental vehicle.
On landing on the Elephant Island, you'll then be driven to your accommodation which could be anything from 10 – 45 minutes from the dock, depending on where it's located.
Of course, if you used the van service and chose to get off at the pier, you'll have to find another means of transport to your hotel when the ferry drops you. Your options in this case are to hire a motorbike or car, or use the island taxi service.
Just for your information, the ferry at Ao Thammachat which is the better of the two ferry piers sails between the hours of 06:30 – 19:00 and runs every 45 minutes; it typically takes 25 to 35 minutes to cross with this ferry, and you'll arrive at Ao Sapparot pier, Koh Chang, which is close to the west coast resorts.
On the other hand, the ferry at Centerpoint pier runs each hour between 06:30 – 19:00 and arrives at Dan Kao pier, Koh Chang.
The flight and ferry schedules are synchronized, so you can catch the last Bangkok Airways flight leaving from Bangkok at 16:15 and make the last ferry crossing to Koh Chang in time.
Other Transport Options from Trat to Koh Chang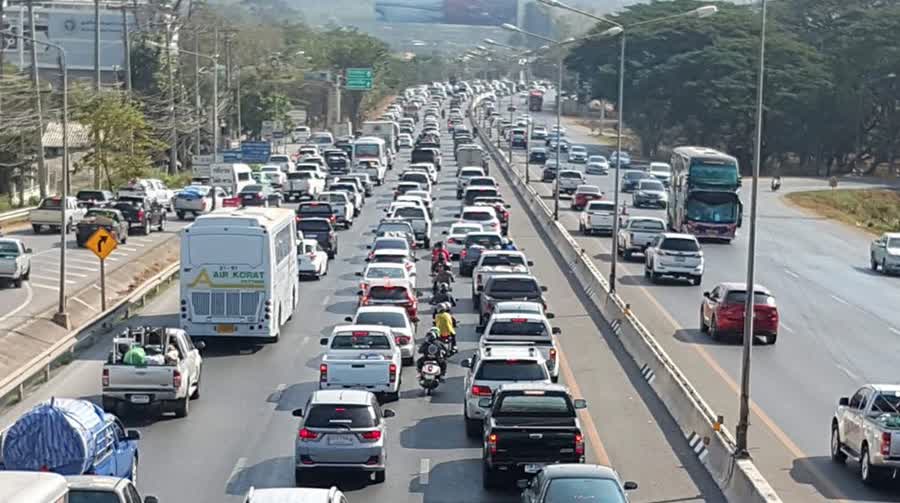 In addition to Bangkok Air's car rental services, there are a few other ways you can get to Koh Chang from Trat Airport.
One is by using a private minibus which typically costs 2,300 baht for 4 adults. Another way is by using a shared minibus for about 700 baht per person, round trip at 1,300 baht. The fee for all transfers usually covers ferry tickets; and the private minibus will deliver you direct to your resort, unlike the shared minibus which is not direct but drops off other passengers as it moves down the island.
If you're on a tighter budget, one more option available to you for getting to Koh Chang from Trat Airport is to take a songthaew. This is a public pickup truck used as a shared taxi, and it will drop you off at the pier so you can board a ferry and cross over to the Elephant Island.
Remember that all these transport options from Trat to Koh Chang – private car rental service, van service, minibus, or songthaew – are conveniently located within Trat Airport, and you can easily spot them upon arrival.
Getting to Koh Chang from Elsewhere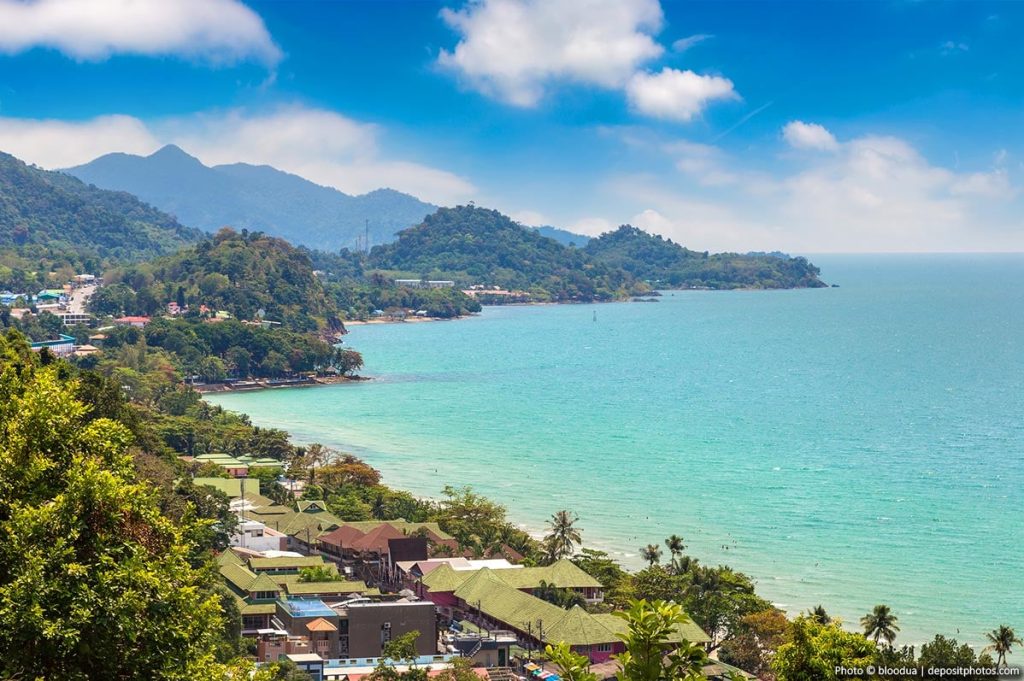 If you're not in Bangkok, and want to visit Koh Chang from other locations like Pattaya, Koh Samet (Ban Phe Pier), Ayutthaya and Kanchanaburi, there are private transfer or minibus services available, and you can purchase tickets for these services from tour agents.
You can also make use of public buses, but these are not recommended as they're much slower and involve changing vehicles a couple of times or more while en route.
Getting to the Elephant Island from the three Cambodian border crossings at Poipet, Ban Pakard (Pailin) and Koh Kong is possible as well. You can either take a bus or pickup truck taxi from these locations to Trat, then a songthaew to the piers at Laem Ngop; or you can make use of a private transfer service.