As most Thais are Buddhist, Buddhist temples – or what the locals call wats – are among the most significant symbols of, and the most revered structures in Thailand. Many of these temples are also tourist attractions due to their beautiful construction and history.
There are over 25 such temples scattered across the famous island of Phuket; not all of them are of much interest to tourists, but we have our favorites. So what you're about to read are what we consider to be some of the best temples to visit in Phuket, along with their locations.
9 fascinating Temples to Visit in Phuket unveiled
Wat Phra Thong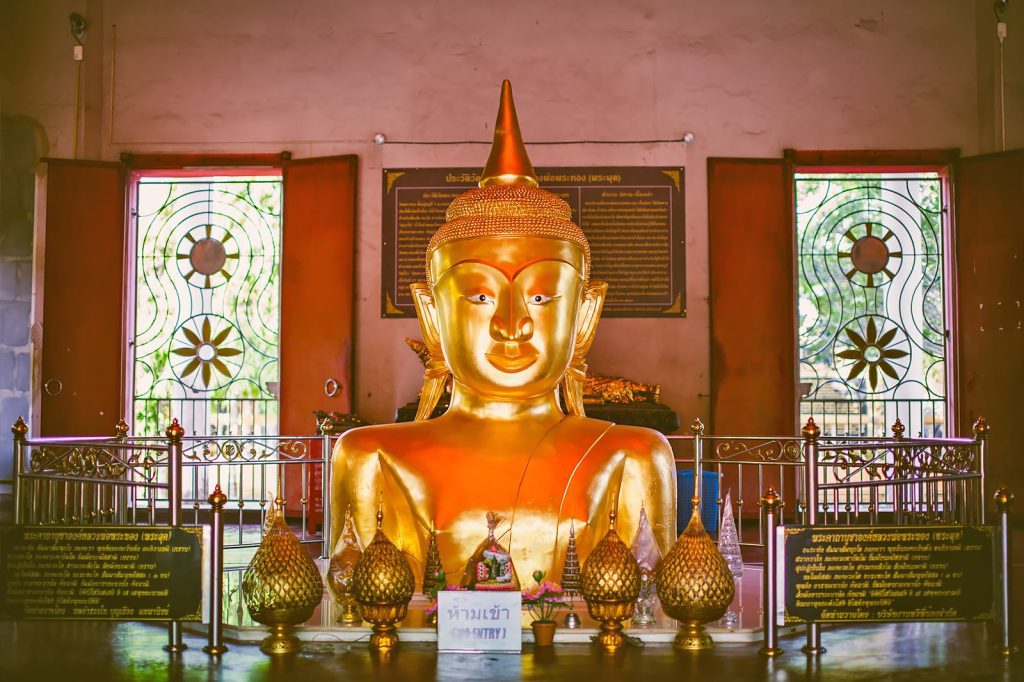 One of the oldest temples on the island, Wat Phra Thong is relatively small, yet quite interesting partly due to the myth surrounding it.
Legend has it that its main attraction, a golden statue of Buddha half-buried in the ground, is untouchable; that, no matter how hard they tried, the villagers couldn't dig it up completely; and everyone who tried to do so became cursed.
Within the temple grounds is a museum where you can see tin-mining paraphernalia, cannons, Javanese daggers, shoes, food carriers, a Chinese dowry basket, and other fascinating historical items the locals donated.
Location: Thep Krasatti, Thalang
Open: Daily (8 a.m. to 5.30 p.m.)
Wat Chalong Temple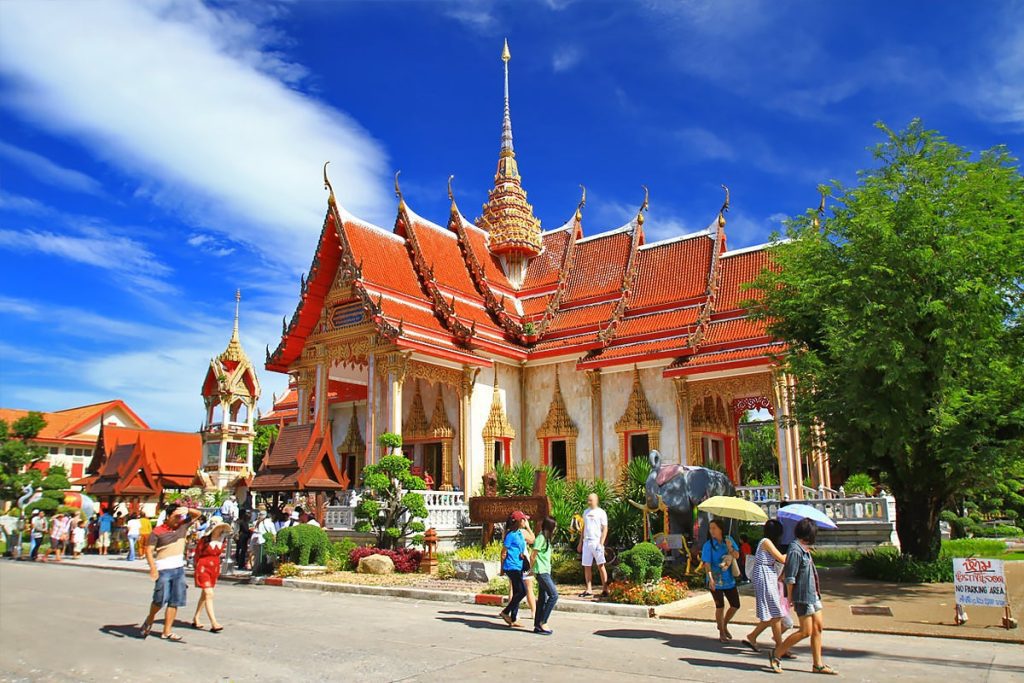 The highlight of Wat Chalong – officially named Wat Chaitararam – is the Grand Pagoda which is not just decorated with wall paintings depicting Lord Buddha's life story, and various Buddha images, but is also said to house a splinter of the Buddha's bone.
Very popular with tourists who visit the temple, the Pagoda is quite breezy, making it a nice spot to chill and cool off. Many locals come to pray daily at Wat Chalong, and it's claimed that lots of miracles occur here.
Within the temple is an air-conditioned exhibition hall featuring life-like wax models of Luang Poh Cham, Benjarong porcelain, antique Thai furniture, etc.
Location: 6 Chao Fah Tawan Tok Rd, Chalong, Mueang
Open: Daily (7 a.m. to 5 p.m.)
Wat Sri Sunthorn
Called Wat Lipon by the Locals, Wat Sri Sunthorn features, on top of its central building, a 29-metre-high sleeping Buddha that is quite visible from the access road due to its immensity.
This temple also features images of hungry ghosts (preta in Thai) which are present in many wats, as Thais believe that one ends up as a preta if they die as an evil doer, and that such images remind people to live a good life.
Other sights worth seeing at Wat Lipon include a few non-Buddha, Thai myth-inspired images depicting a giant and lions which are believed to act as the temple's guards.
Location: 20/4 Thepkrasatree Rd, Si Sunthon, Thalang
Open: Daily (7 a.m. to 5.30 p.m.)
Wat Suwan Khuha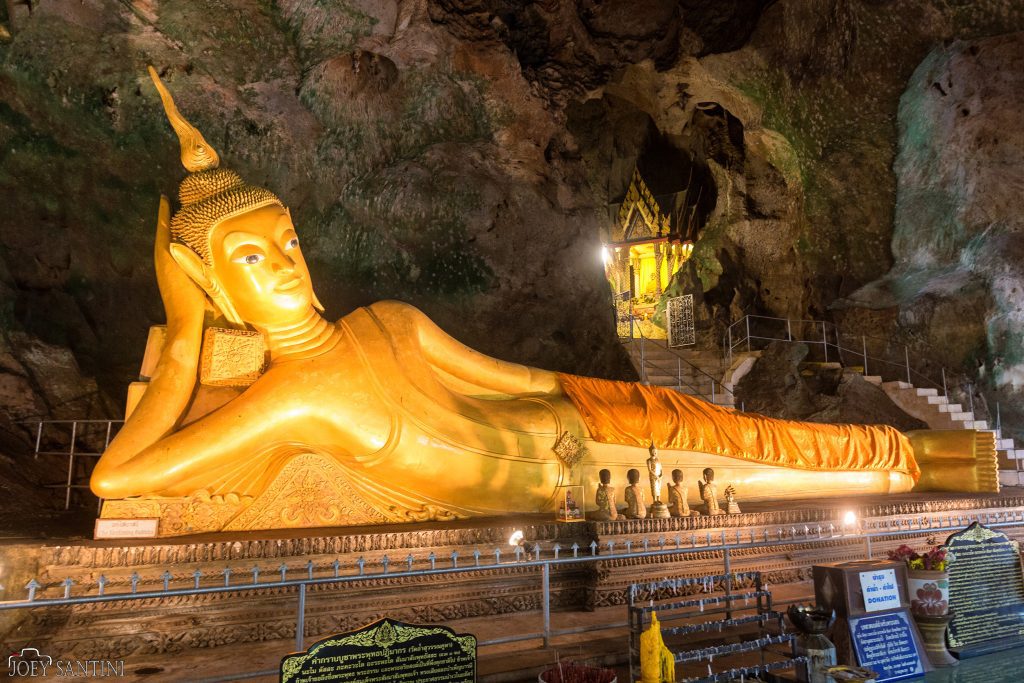 Situated inside a limestone cave, Wat Suwan Khuha is also called Wat Tham, meaning "Temple Cave."
The attractions at Wat Tham include a 15-metre reclining Buddha statue decorated with eye-catching, Thai-style tiles. This image is in the largest part of the cave. Other sections of the cave feature a golden stupa; a chedi structure similar to the famous Temple of the Dawn (Wat Arun) in Bangkok; and a sizeable population of monkeys.
Bear in mind that the monkeys here can be quite naughty, and have been known to engage in mischievous acts like snatching visitor's snacks.
Location: 36/1 Phet Kasem Rd, Krasom, Takua Thung, Phang-Nga
Wat Suwan Khiri Khet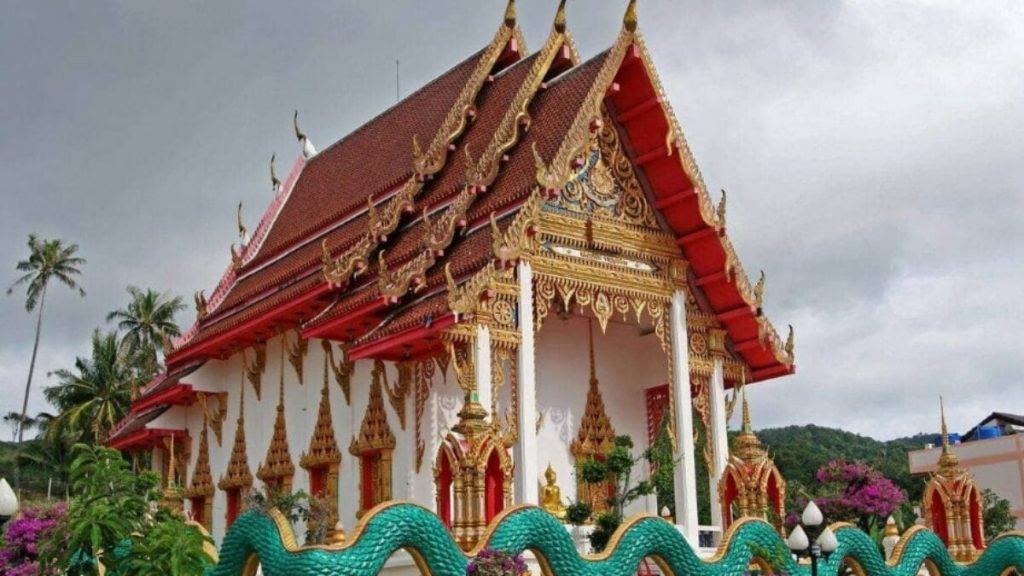 Karon Beach, one of the most notable beaches in Phuket, hosts a rather small but visit-worthy structure known as the Wat Suwan Khiri Khet, or Wat Karon.
Guarded by two huge nagas (serpents) that are emerald-green in color, the main building in this temple complex has interior walls, window and door panels sporting thought-provoking depictions of the life of Buddha, including his struggle with evil prior to attaining enlightenment. A beautiful, black sapphire Buddha image guarded by two Ramayana images is featured in the smaller building.
It may interest you to know that this temple location also hosts a night market every Tuesday and Friday evening.
Location: 1 Patak Rd, Karon, Mueang
Wat Phra Nang Sang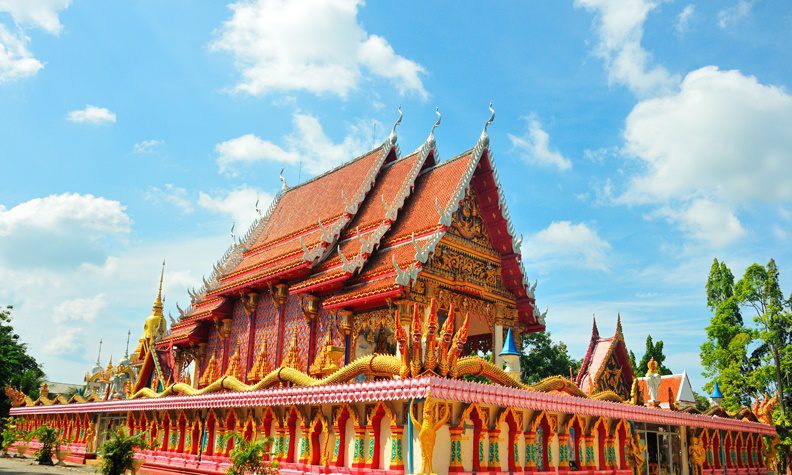 At over 500 years old according to rumor, Wat Phra Nang Sang is among the most ancient temples in Phuket.
This temple is also called Wat Leaud Khao, meaning "Temple of the White Blood"; this is because it was constructed in honor of a princess who, as the story goes, bled white blood during her execution for a crime she was innocent of, which strange occurrence was regarded as proof of her purity or innocence.
Situated opposite the entrance of Khao Pra Thaeo Wildlife Conservation Centre, the Wat Phra Nang Sang complex boasts many buildings decorated with intricate ornaments, in addition to statues of diverse origins.
Location: 330 Ton Sai Nam Tok Road, Thep Krasatti, Thalang
Wat Kajonrangsan Temple
Known as Wat Kajon for short, this temple has a design which is quite unique on the island: the main building boasts a Roman-style architecture, and this is blended with a set of Thai-style Pagodas which are pleasing to behold.
The compound of this Buddhist temple is also home to the Wat Kajonrangsan School, and as a result the vicinity is always busy between 7 a.m. and 8 a.m. when scholars arrive for classes.
Location: 26 Moo 1, Talat Nuea, Mueang
Open: Daily (7 a.m. to 5.30 p.m.)
Wat Kosit Wihan Temple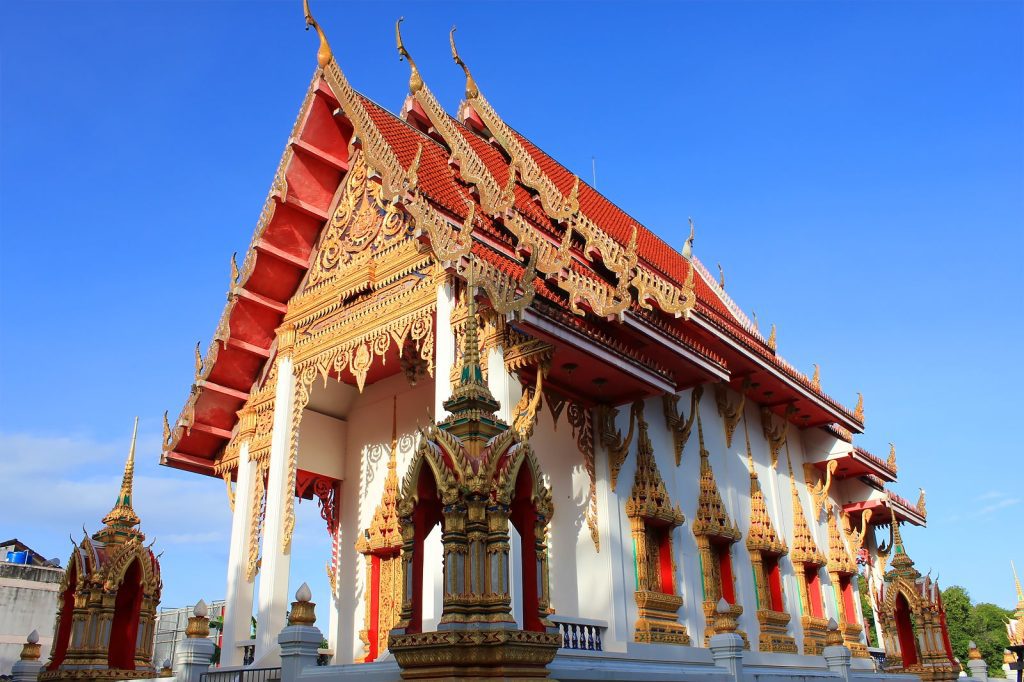 One of the most revered temples in Phuket, and usually bustling during important Buddhist holidays, Wat Kosit Wihan features, at its center, a beautiful shrine hall with triple roofs, and this is the preferred venue for most religious ceremonies.
Around the temple you will find a statue of the golden laughing Buddha, a statue of Luang Por Rod (the temple's first abbot), as well as many other important images.
If you have a soft spot for interesting flowers and tropical trees, you'll find Wat Kosit Wihan even more worthy of a visit as the grounds are full of such.
Open: Daily from 7 a.m. to 5.30 p.m.
Location: 228 Moo 6, Thepkrasatree Rd, Talat Yai, Mueang
Having seen some of the best temples in Phuket to visit, remember you have to dress modestly, and remove your shoes (and cap) before stepping in. Also, consider making a donation, however little, as a nice gesture.