As the third largest city in northern Thailand, Nakhon Lampang, the capital of Lampang province, has lots to offer visitors.
The tourist town bears a retro atmosphere; horse carriages are still used as a means of transportation, and the city is dotted with many ancient architectures. If you've been wondering what fun activities are available here, wonder no more. Here are 12 best things to do in Lampang.
Immerse Yourself in Wonder: Top 12 Things to Do in Lampang
1. Tour the Dhanabadee Ceramic Museum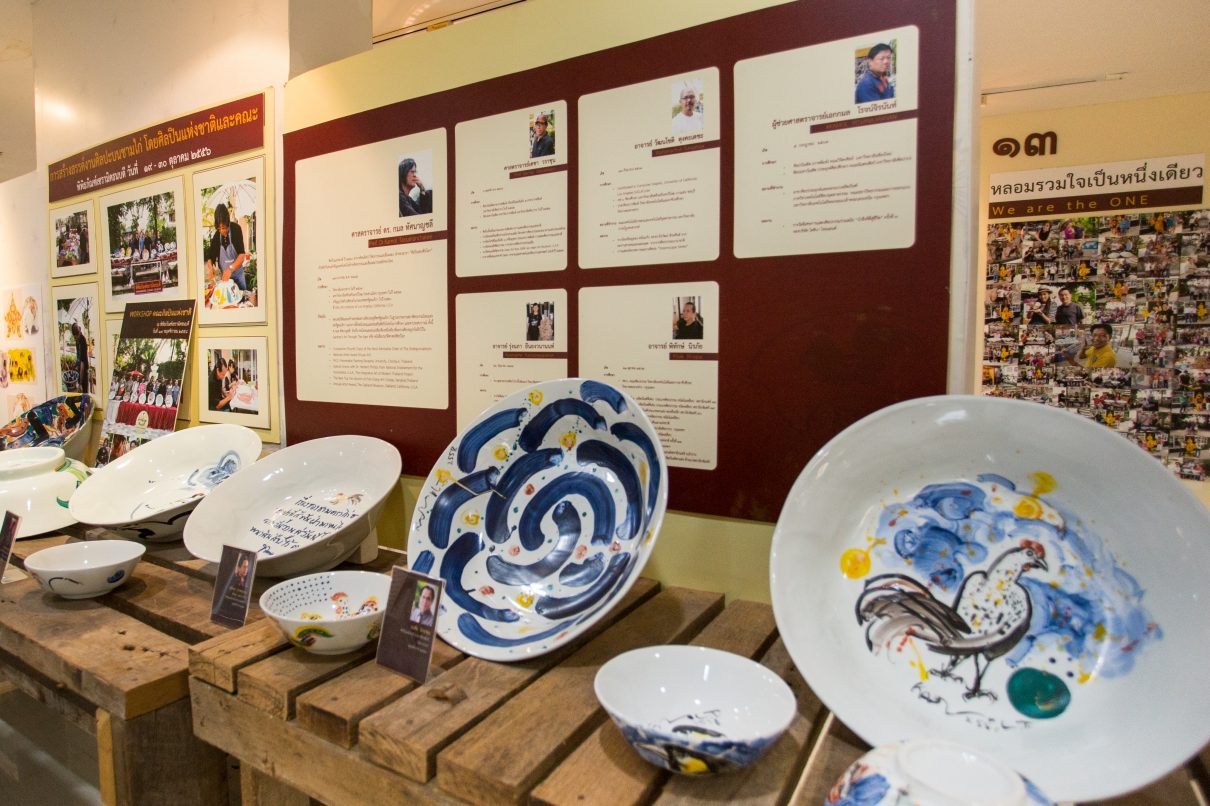 The Dhanabadee is an amazing ceramic factory museum where a knowledgeable, friendly and English-speaking tour guide will take you round while giving you interesting information about the origin and evolution of the factory, and explaining every process involved in making ceramic, including the famous Chinese style "chicken bowl."
While on the tour, you can also watch the ceramic artists, who impress with their talent, and afterwards you can visit the Ceramic Gift Shop for some cute souvenirs.
2. Check out the Thai Elephant Conservation Center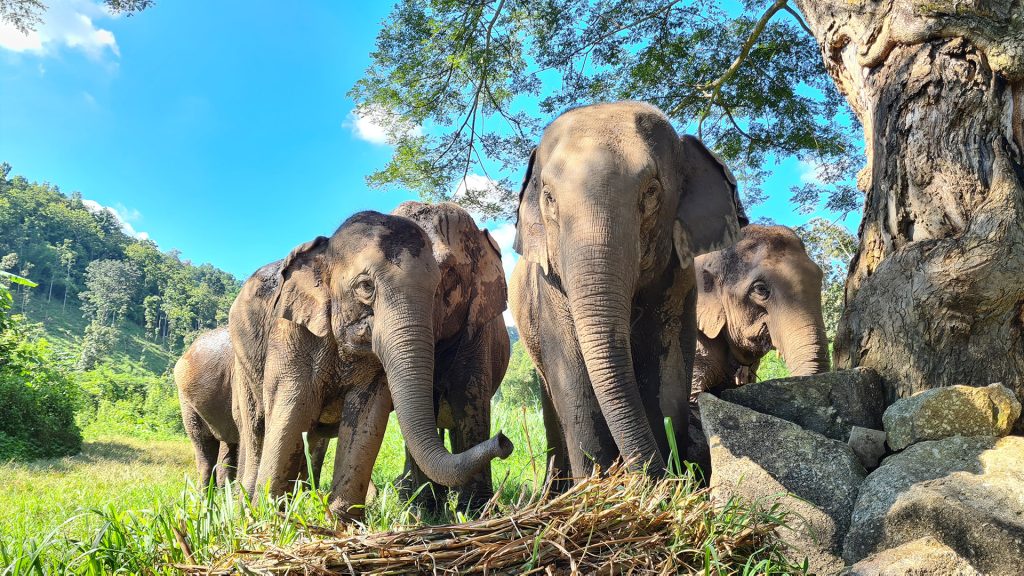 Close to Chiang Mai is a big, government-run conservation center, home to several elephants of varying ages which are interesting to watch training, playing in water, being paraded, etc.
Beyond watching the elephants, you can take a short ride on one, and even get to feed them in a controlled setting, but may not be allowed to pet them. The Elephant hospital is also of interest.
3. Drive to Wat Phra That Lampang Luang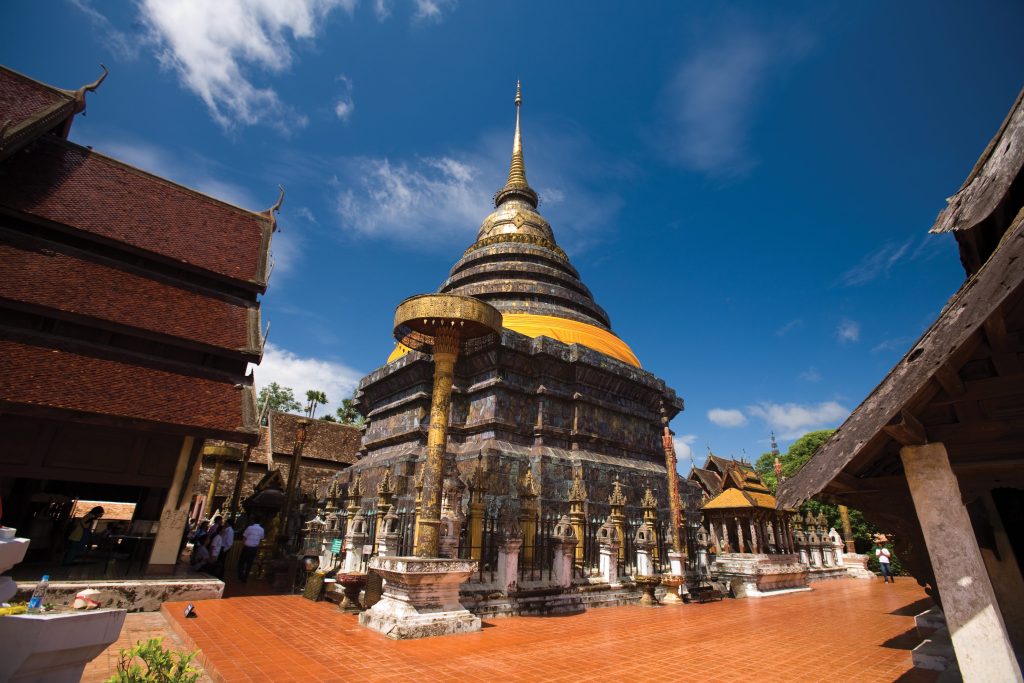 Wat Phra That Lampang Luang is a huge and important temple that is just a 20-minute drive away from the center of Lampang.
This grand temple features a classic northern design, with the complex composed of old and new parts. The entrance is a huge Lanna style gorgeous arch door, and attractions inside include a holy pagoda of the Ox year (zodiac) containing Buddha's relics, and an upside down image of the pagoda on a fabric screen.
Be sure to also check out the Temple's museum, plus the various food stalls and souvenir shops outside.
4. Have fun at the Chae Son National Park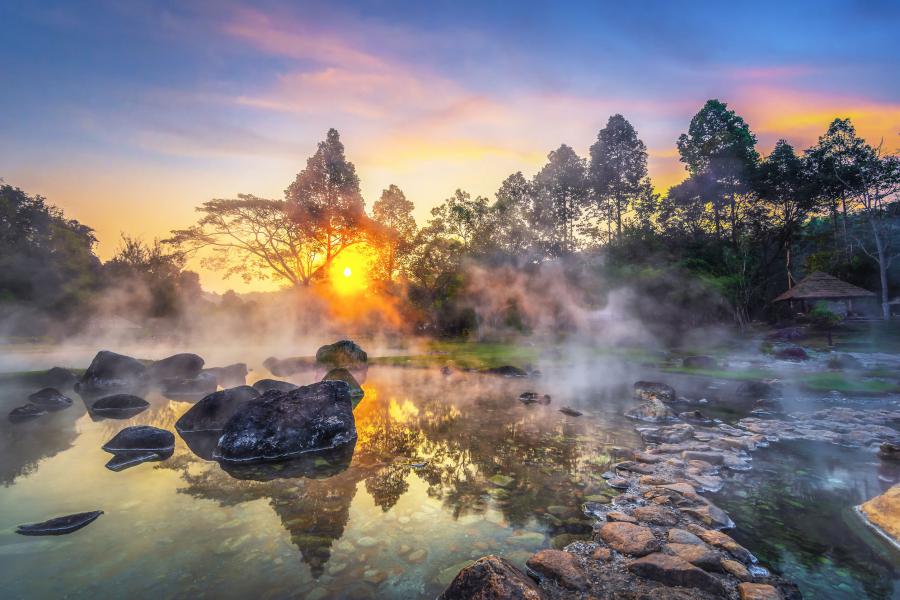 An amazing national park which some regard as Lampang's hidden gem, Chae Son is widely popular for its hot springs, waterfall, onsen bath and beautiful surroundings.
The hot springs, approximately 750C, give off a light sulphuric smell; a fun activity is to buy and boil eggs in them. You can hike to the beautiful, 6-level waterfall, and feed the fishes in any of the ponds at some of the levels; and for 50 baht you may relax yourself in the private hut and enjoy the onsen – hot tubs with 400C mineral water directly from the hot springs.
5. Explore the Kad Kong Ta Street Market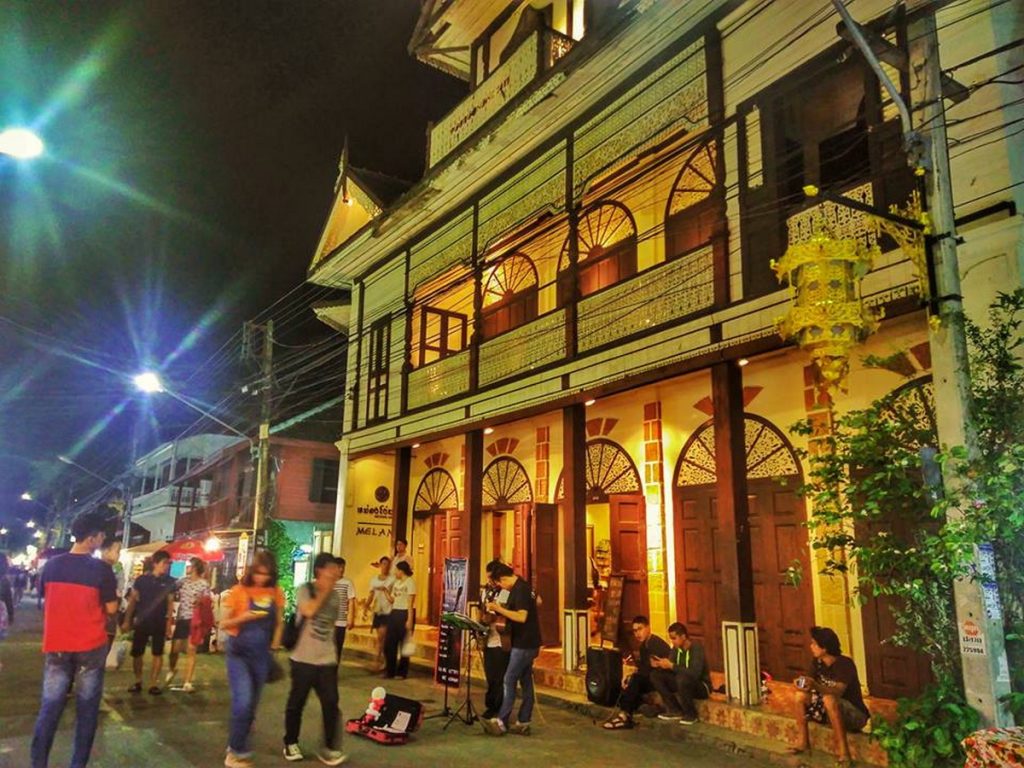 For a fun Saturday or Sunday evening, head to Kad Kong Ta. From 17:00 – 22:00, the 1-kilometer Talad Gao road turns into a lively night market where you can enjoy many foods and desserts, buy a variety of local souvenirs, and feed your eyes on the antique colonial architectures.
Also on the street are art galleries and a museum you could visit, and there are even live performances of local music and busking.
6. Visit Wat Pong Sanuk
Wat Pong Sanuk is an ancient but beautiful and well-maintained temple complex full of history. Its highlight is "The Hall of a Thousand Buddhas", a gorgeous, open-air, wooden hall of Lanna-Burmese-Chinese architectural style featuring four sitting Buddha statues, 1,080 votive tablets, and other attractions.
One of the temples also showcases a large reclining Buddha statue with interesting depictions on the bottom of his feet, and there's a little museum to explore as well.
7. Relax at the Nhong Krathing Park
A great way to spend part of your day is to chill at the Nhong Krathing Park.
This park is not just large with a welcoming atmosphere, but also clean and lovely, with plenty of enormous shade trees and a lake. It even has a good playground for kids, and visitors are allowed to bring their dogs along; so Nhong Krathing is a nice spot for a family outing.
8. Explore Wat Sri Chum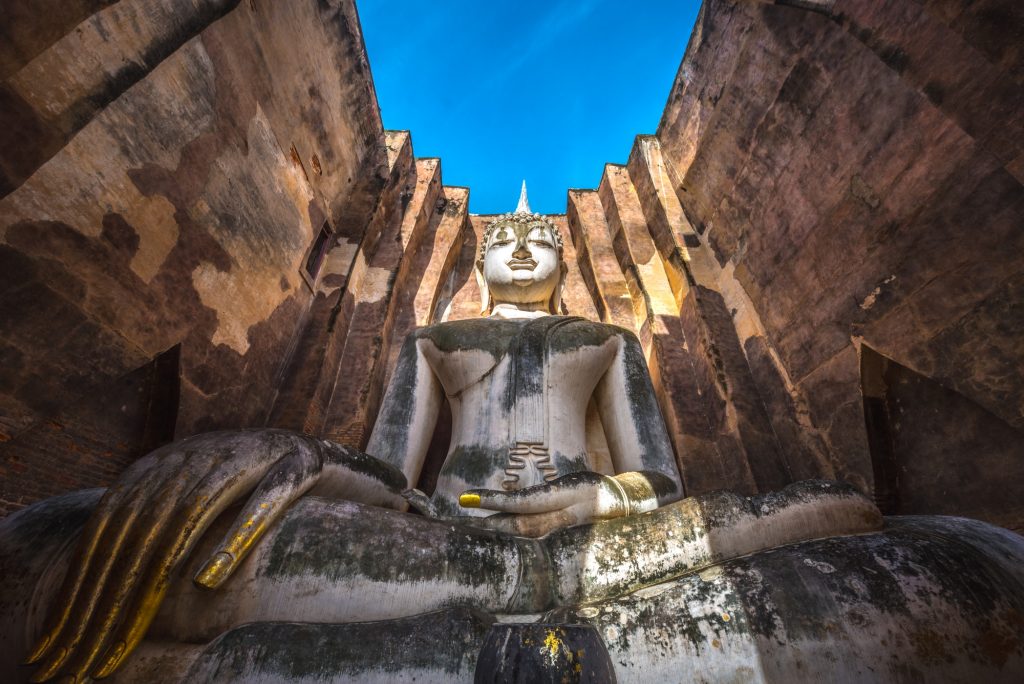 One of the oldest temples in town, the renovated Wat Sri Chum is quite small but nice.
Here you can wander around and admire the interesting Burmese style buildings, decorations, Buddha statues in the temple, and a Buddha relic in the pagoda. Interesting too is the delicate wooden work of the main monastery with tiered roofs in Myanmar style, and the wooden floors that give a cool ambience.
Fruit stalls at the main gate offer a variety of tidily arranged, hygienically clean fruits.
9. Learn & Play at Museum Lampang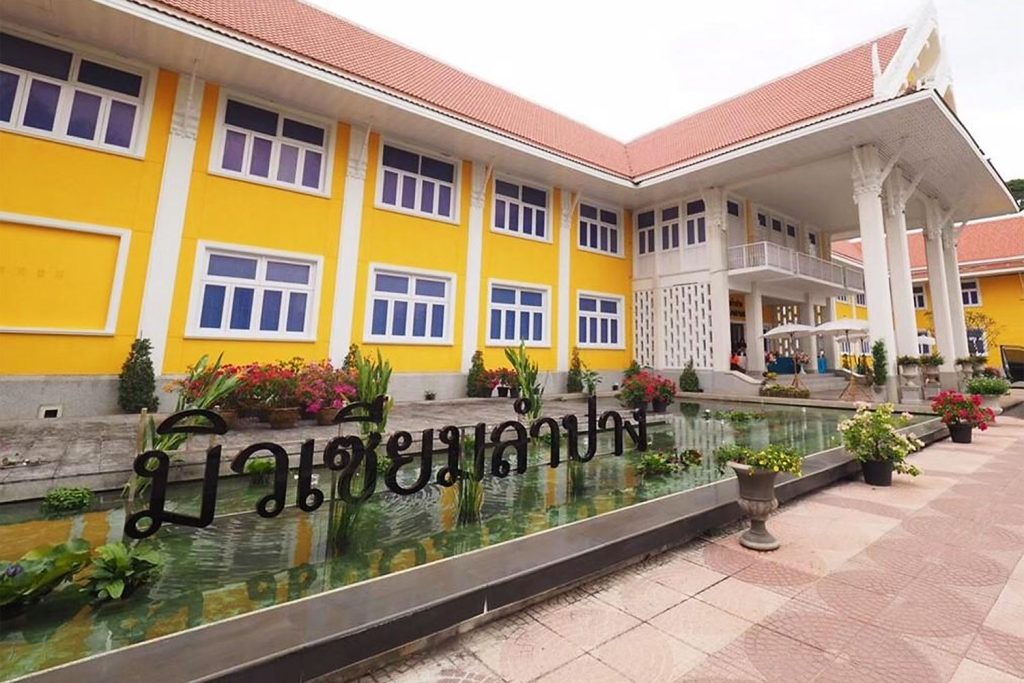 If you're especially interested in Lampang, and would love to learn much more about the town, Museum Lampang is the place to go.
This free-entrance museum offers interesting information – in English and Thai, and through multimedia presentation in some cases – on several aspects of Lampang, including historical facts, administrative districts, ethnicities, geographical features, highlight attractions, legends, cultures, festivals, local dialects, food, and famous products.
Other attractions here include a Lanna arch door model, and playing the provided jigsaw puzzle games about Lampang can be fun.
10. Check out Wat Si Rong Mueang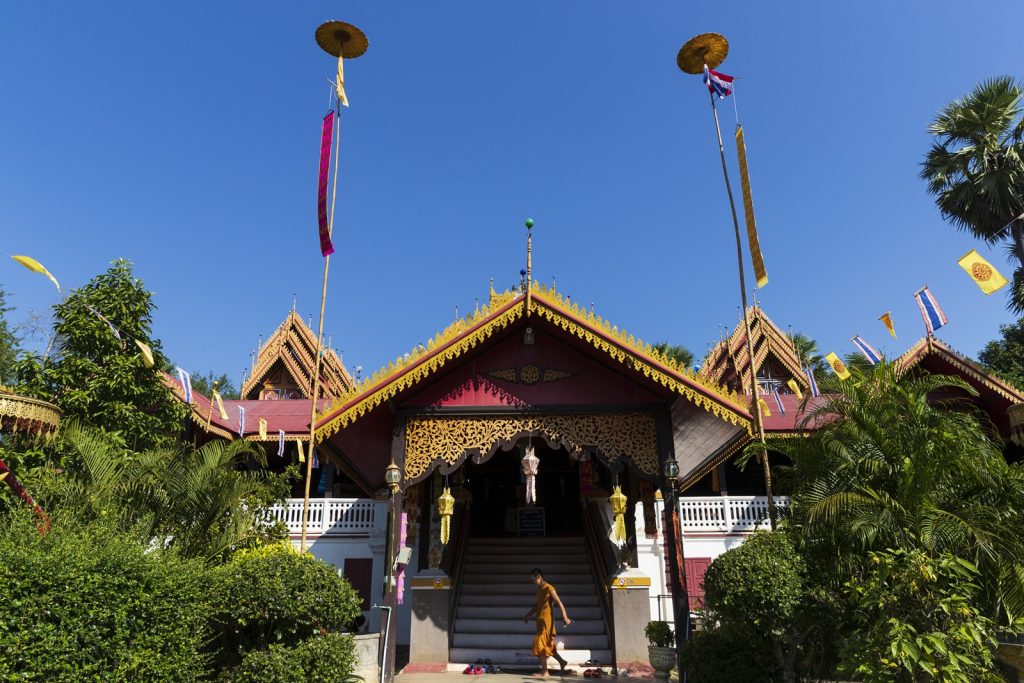 Wat Si Rong Mueang is an impressive Burmese temple right in the city center.
Over 100 years old, this temple offers a lot to admire, including a triple-tiered main gate; reddish, glamorous, and cascading roofs; gilded motifs made of wood; wooden floors that feel cool on bare feet; three Buddha images sitting inside the viharn; plus teakwood pillars and ceiling plaques featuring floral surface decorations made from tree sap and colored glass pieces.
11. Stop by the Trilak Cemetery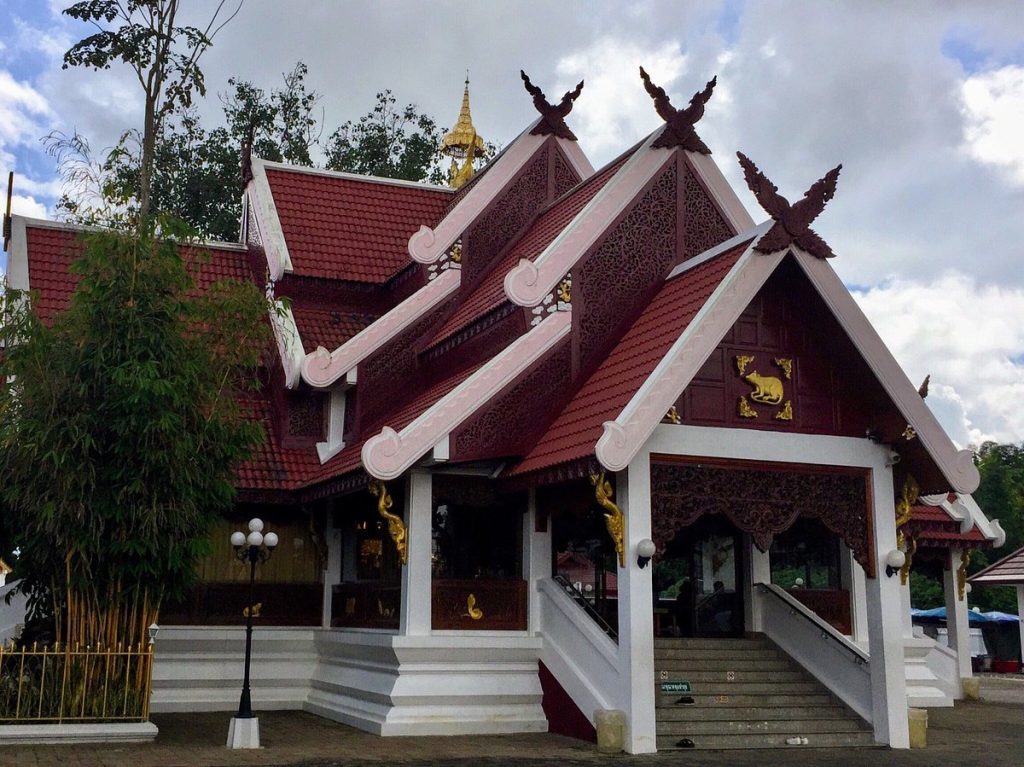 Luang Phor Kasem was one of the most respected monks in the Kingdom; he lived at the Trilak cemetery and after he passed away, his body did not decompose and was kept in a glass coffin.
If you're a Buddhist visiting Lampang, you might want to stop by the cemetery to worship the preserved body of this monk.
12. Visit Wat Chedi Sao Lang
On the outskirts of Lampang sits Wat Chedi Sao Lang, a beautiful temple featuring 20 white chédis (or stupas) with gilded tops lined up in the courtyard.
Take a stroll around the shady grounds of this temple complex, and when you're done admiring the chédis, there are a few sacred Buddha statues (including a golden one), and a small museum with a collection of artifacts, to check out.