Museums may not be the first things tourists think of while vacationing in Thailand, but, like the other numerous attractions the country offers, Thai museums are quite interesting. The capital city, Bangkok, boasts its fair share of museums, all showcasing everything from modern art pieces and Buddhist relics, to centuries-old artifacts that are historically and culturally significant.
A visit to Bangkok's museums is actually a great way to become more intimate with Thai culture and legacy, and we're sure you'll have a fun and insightful time exploring them. Here are eight of the best Museums in Bangkok – a pretty good starting point for your museum hop.
Top Bangkok Museums to Visit
For each of the following museums, we've also included additional information such as location, open days and times, plus contact number so you can plan your tour better. Here we go…
1. Visit Bangkok National Museum
Founded by King Rama V, and housed in the former 18th-century Wang Na Palace in Phra Nakhon, the Bangkok National Museum is where you can come face-to-face with Thailand's most diverse collection of local arts, crafts and artifacts.
Consistent with every period in Thai history, the exhibits in this legendary museum are grouped into three areas, and all have good English descriptions.
Also displayed for your viewing pleasure are treasures from Ayutthaya, lavishly-ornamented chariots and, inside a chapel within the complex, one of Thailand's holiest Buddha statues.
Location: Na Phra That Alley, Phra Borom Maha Ratchawang, Phra Nakhon
Open: Wednesdays to Sundays (9 a.m. to 4 p.m.)
Phone: +66 (0)2 224 1402
2. Visit Bangkok Forensic Museum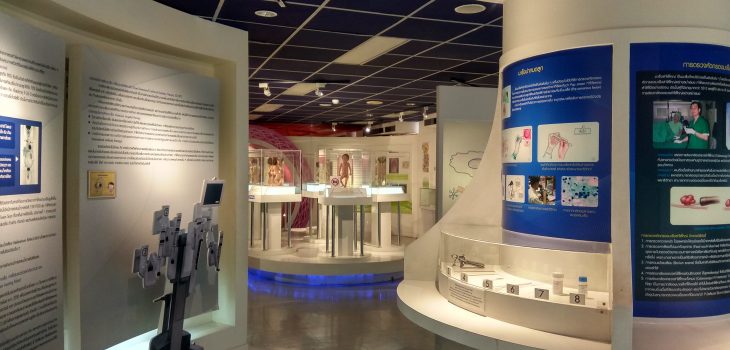 If the name hasn't given you a hint yet, the Bangkok Forensic Museum is one-of-a-kind, featuring unusual exhibitions that are, well, not pretty.
The facility is actually composed of six different museums housed in two separate buildings; and if you want to begin your exploration from the creepiest, check out the Congdon Anatomical Museum, the Ellis Pathological Museum, and the Songkran Niyomse Forensic Medicine Museum, first.
From mutated babies preserved in formaldehyde, to human organs affected by parasites, be prepared to look upon the macabre in the Bangkok Forensic Museum.
Location: 2 Wanglung Road, Bangkok Noi
Open: Wednesdays to Mondays (10 a.m. to 5 p.m.)
Phone: +66 (0)2 419 2601
3. Batcat Toy Museum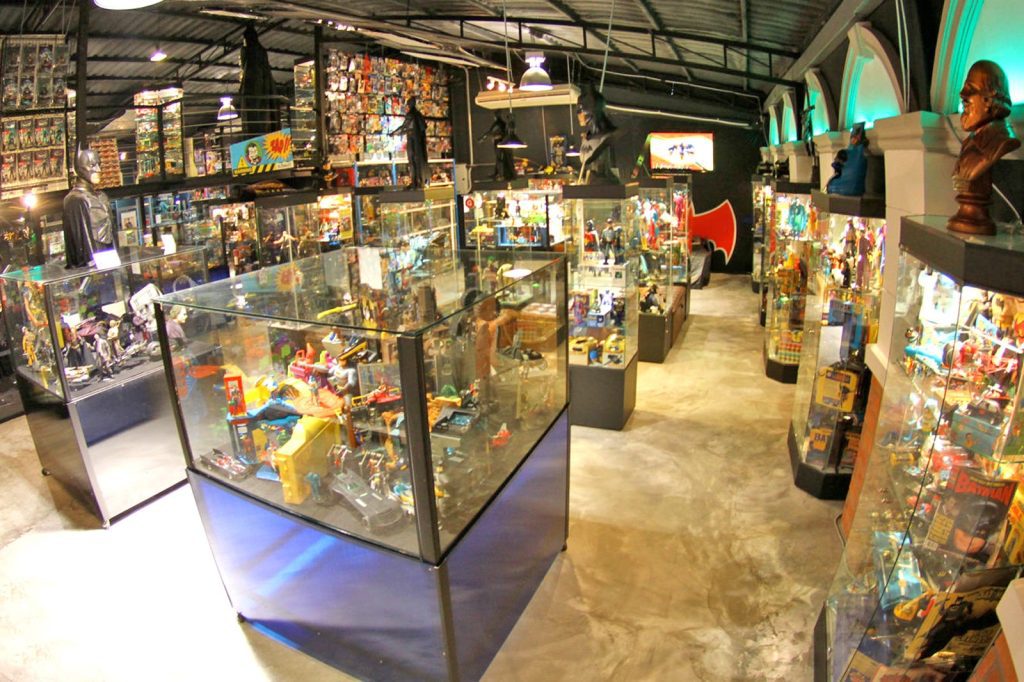 For children, adults who want to momentarily relive their childhood, and comic book lovers in general, the Batcat Toy Museum is the place to be.
Here you'll find in the thousands, the action figures of popular superheroes, from the high-tech Iron Man, to the very first Batman and other Captain Americas. You also can't miss the awesome Spider-Man collection, the Star Wars section, a complete set of the Japanese characters from Masked Rider and Ultraman, and several monsters that are life-sized.
Location: 32 Srinagarindra Rd, Hua Mak, Bang Kapi
Open: Tuesdays to Sundays (9 a.m. to 5 p.m.)
Phone: +66 (0)2 375 9006
4. Museum of Contemporary Art (MOCA)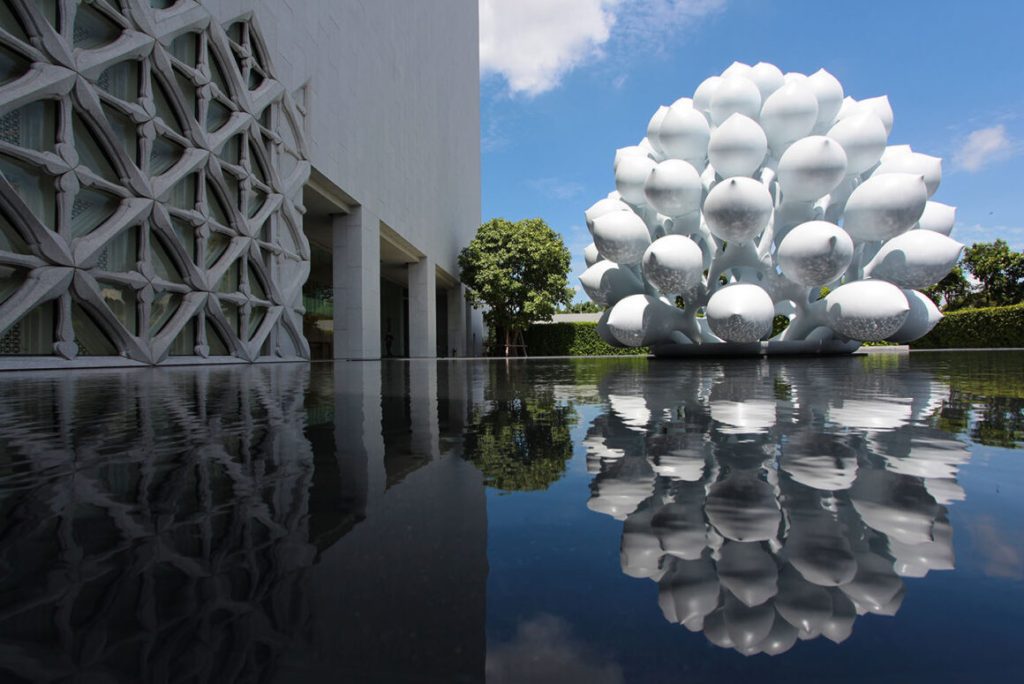 The MOCA is a 5-storey art museum featuring more than 800 pieces of eye-catching & though-provoking art, a lot of which are owned by Boonchai Bencharongkul, the museum's founder.
Here you'll find an impressively extensive collection of modern sculptures and paintings in Thailand, with the permanent collections focused on a few of the most admired artists in the country, such as Denpong Wongsaroj and Lampu Kansanoh.
Embracing a range of themes, from corruption and loss of traditional values, to prostitution and religion, the exhibitions are displayed methodically in spacious and well-lit rooms such that the viewer can observe the evolution of Thai fine art over the years.
Location: 99 Kamphaeng Phet 6 Rd, Chatuchak
Open: Tuesdays to Sundays (10 a.m. to 6 p.m.)
Phone: +66 (0)2 016 5667
5. Erawan Museum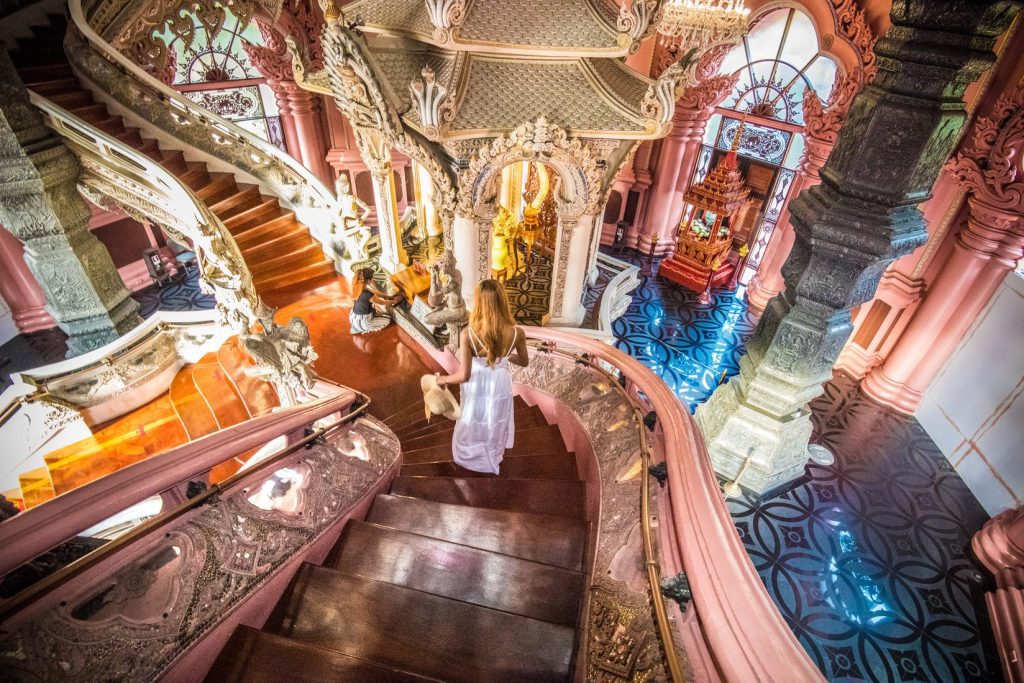 The Erawan Museum situated on the outskirts of Bangkok boasts an unusual architecture depicting a huge, 3-headed elephant, within which are three levels symbolizing the underworld, the human earth, and heaven.
Cast in pure copper with a green hue, and mounted on a pedestal that is no less intimidating in size, the Erawan is home to psychedelic décor, religious iconography, and many rare antiques from the East.
Location: 99 Bang Mueang Mai, Samut Prakan
Open: Daily from 9 a.m. to 7 p.m.
Phone: +66 (0)2 371 3135
6. Jesada Car Museum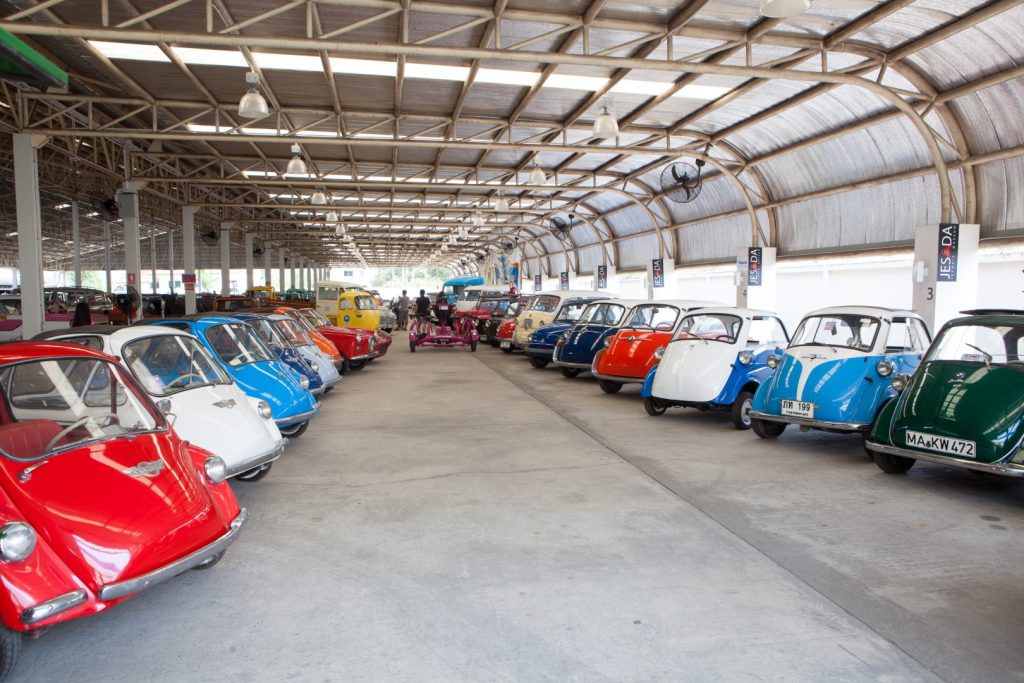 Also known as the Jesada Technik Museum, this facility was founded by Thai businessman Jesada Deshsakulrith, driven by his passion for automobile history and heritage.
The private collection at this museum is nothing short of impressive, featuring over 500 vehicles, including vintage rare cars and motorbikes, and most are in perfect condition. From small Messerschmitt KR-200s, BMW Isettas, motorbikes, and Vespas, to strange-looking 3-wheelers and old bulky American models from the 1950s, there are lots of automobiles here for the car-enthusiast to gawk over.
Location: 100 Moo 2 Ngio Rai, Nakorn Chaisri, Nakhon Pathom
Open: Tuesdays to Sundays (9 a.m. to 5 p.m.)
Phone: +66 (0)34 339 468
7. Museum of Siam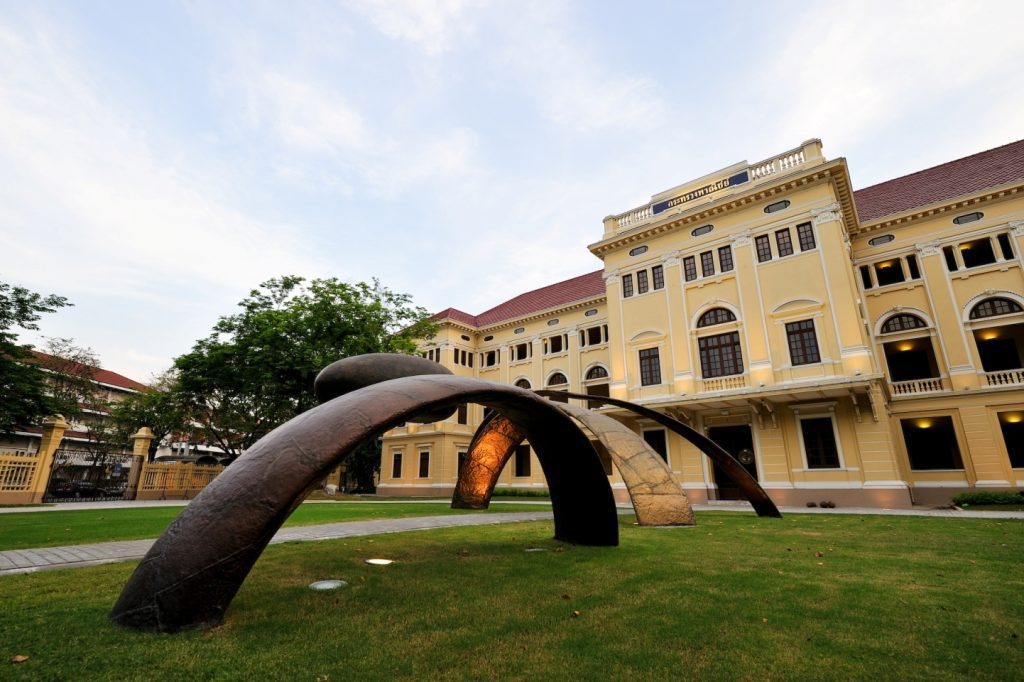 Close to Bangkok's Wat Pho temple is a very sizeable, neoclassical building with wooden stairs, ceramic tiles and old-fashioned columns, and this building houses the Museum of Siam.
The first thing you'll see inside is a giant ribbon (The Roong) with red luminous writing on it; and within the rooms that make up this museum are displayed Thai art with symbolism ranging from the very beginning of Ayutthaya, to the highlights of Thai history, wars, Buddhism, and eventually the rapid transition into the modern world.
Location: 4 Sanam Chai Rd, Phra Borom Maha Ratchawang, Phra Nakhon
Open: Tuesdays to Sundays (10 a.m. to 6 p.m.)
Phone: +66 (0)2 225 2777
8. Thai Human Imagery Museum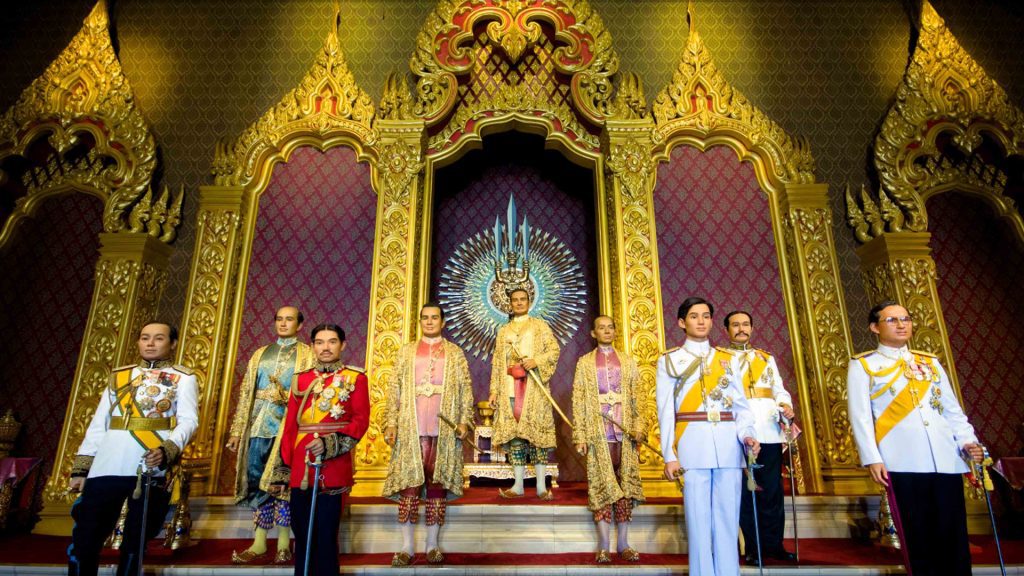 Head to the Thai Human Imagery Museum if you'd like to feast your eyes on fibre-glass and wax figures depicting farm laborers, chess players, slaves, and random scenes from Thai daily life and culture, all looking incredibly real.
This museum was established thanks to Duangkaew Phityakornsilp, an artist who, with his team, spent more than 10 years meticulously creating the astonishing figures that decorate the walls of the Thai Human Imagery Museum.
Location: 43/2 Moo 1, Ratchachonee Rd. KM.31, T.Khun Kaeo, Nakhon Pathom
Open: Daily (weekdays: 9 a.m. to 5.30 p.m.; weekends: 8.30 a.m. to 6 p.m.)
Phone: +66 (0)94 350 1230
Thankfully, most of these best museums in Bangkok have relatively low admission fees, so there's really no reason not to include a visit to some of them in your schedule.