Laos may be one of the underrated destinations for tourists but we can't deny the fact that it is one of the most diverse yet beautiful countries in the Southeast Asia. Nowadays, its name begins to be included in different travel itineraries due to its accessibility from its neighboring countries like Thailand, Vietnam, Cambodia, and Myanmar. Moreover, many tourists go straight to Laos and two of the places in this country that you cannot omit are Luang Prabang and Vang Vieng, two of the places that make the list of a Laos travel itinerary.
Luckily, you don't have to choose between the two because they may be visited in just one trip! If you want to know more about these two towns including how to go to Vang Vieng from Luang Prabang or vice versa, continue reading our blog below!
LUANG PRABANG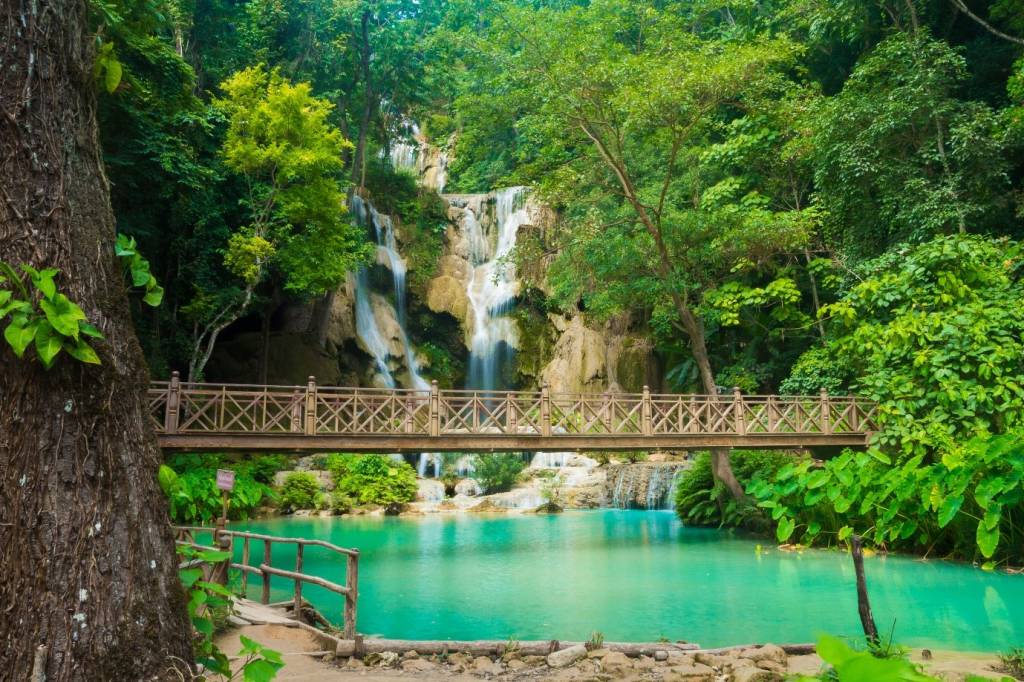 Our first stop is Luang Prabang, a small town surrounded by mountains situated in Northern Laos. This is a place suitable for the young and the old, for anyone or everyone, and a perfect example of the fusion of the traditional and western styles in the architectural aspect. If you want a change of view with lush trees and cascading waterfalls, you are assured of the tranquility you will experience in Luang Prabang attractions because the town itself is a designated UNESCO World Heritage Site.
VANG VIENG
Of course Vang Vieng shouldn't miss your Laos travel itinerary too! While some of you may know that it was famous for bars and party scenes, this little town sitting on the banks of Nam Song River with rising limestones circling it has totally rebranded itself (thanks to Lao government). Right now, it is a place for adrenaline junkies with its never-ending list of outdoor activities. One of the things to do in Vang Vieng is to swim at the famous Blue Lagoon and just enjoy the view of the scenic landscape. The Blue Lagoon is also one of the famous places to visit in Vang Vieng – definitely not to skip!
LUANG PRABANG TO VANG VIENG OR VICE VERSA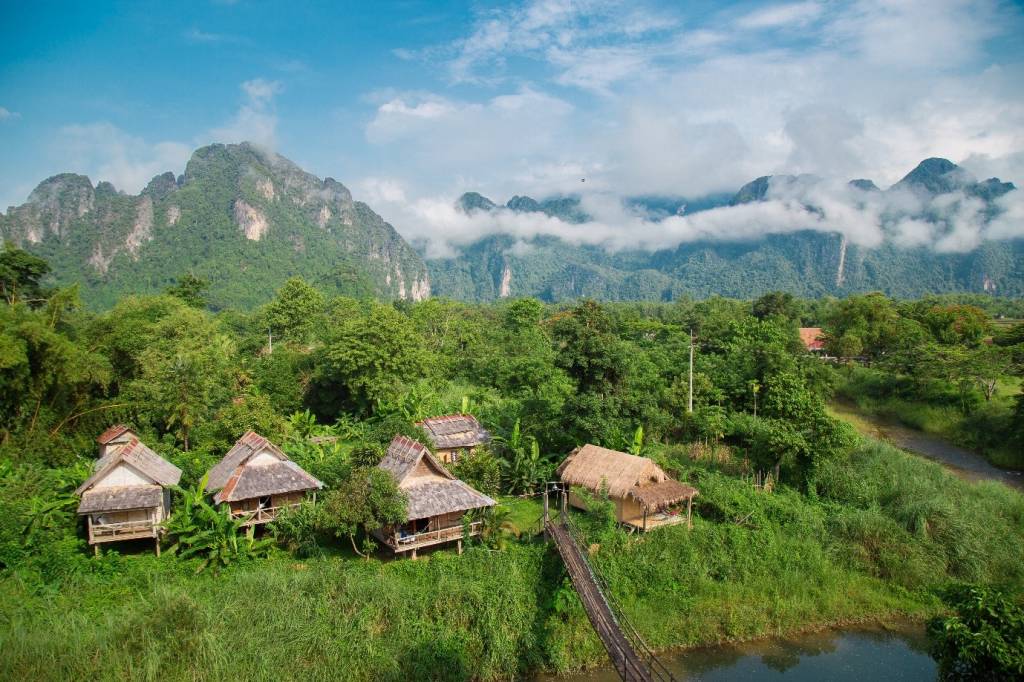 Just like how the old saying goes, you might as well hit two birds in one stone. If you are at one of these places, you should take advantage of how you can also go to the other one. The most common way of getting to Vang Vieng to Luang Prabang or vice versa is through the typical Luang Prabang transportation – a bus. Yes, it may seem the typical and an ordinary ride but I guarantee you not!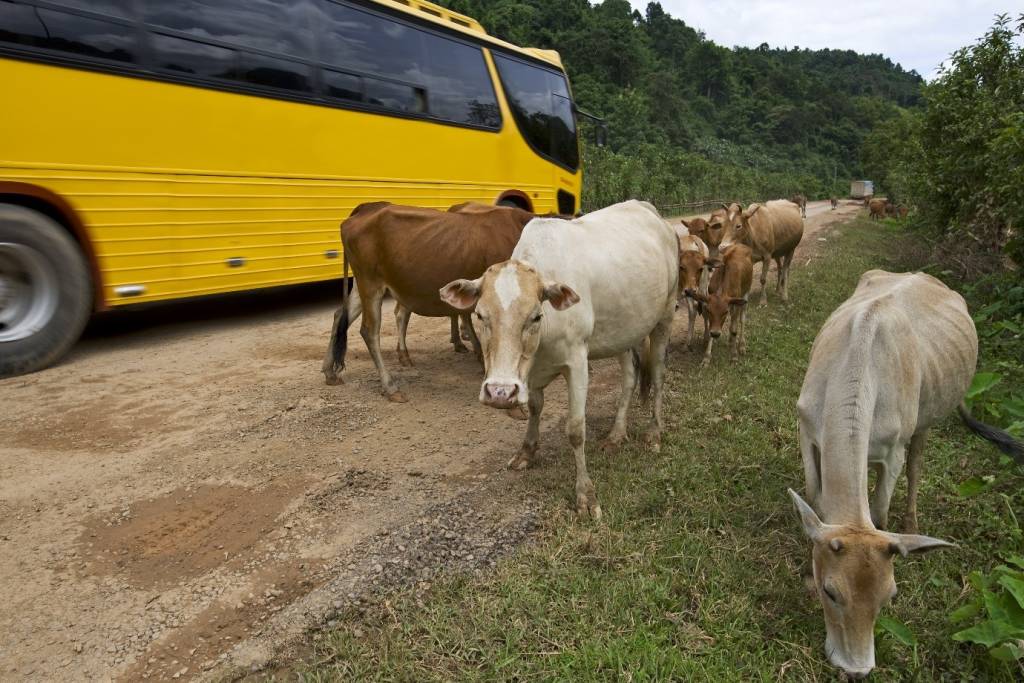 If you are prone to motion sickness, you should opt for VIP bus with a bigger space. Why motion sickness? It's because if you are going to either of the two, you will pass by slopes and that is why it would take several hours to get from one place to the other. But remember, that is how it is in Laos when traveling through the country's different places. Don't worry because these destinations are worth it once you see it. Other options include an express bus smaller than a VIP bus and a minivan, it is advised that tickets should be booked and purchased ahead of time.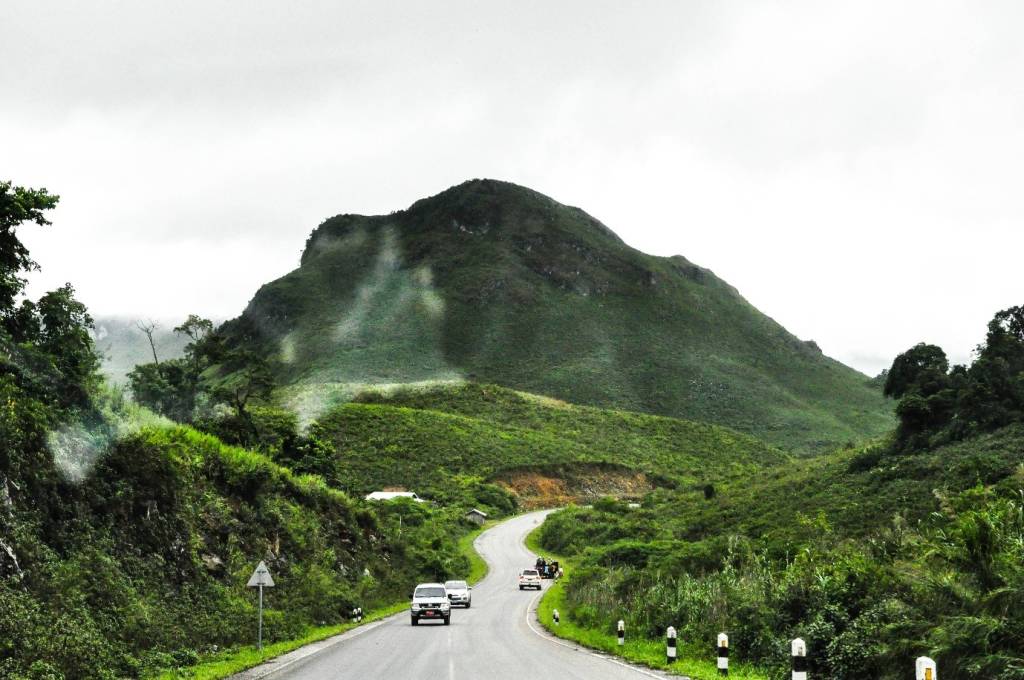 Even though it may be a rough and hilly ride, what these two towns in Laos have to offer are remarkable. Just enjoy the view at these Laos destinations you can include in your Laos travel itinerary. Are you ready for this adventure? Book flights to Luang Prabang with Bangkok Airways.