Samui, the third largest island in Thailand is a cosmopolitan tourist place visited by travellers all year round. Located off the east coast of the Kra Isthmus, Samui is one of the leading holiday destinations in Asia boasting lush tropical beaches, clear blue sea and abundant coconut trees evident throughout the island.
Tropical paradise Samui can cater to different kinds of travellers – from backpackers to wealthy visitors, each of them will sure to find their own paradise in this Thai gulf.
To know which of the holiday destinations in Samui you should visit first, we will share with you a list of places to visit and discover why you should include these in your travel itinerary.
Chaweng Beach
Does a 7-kilometre stretch of perfect white sand appeal to you? If yes, then Chaweng Beach, the most popular beach in Samui should be your first stop in Samui's holiday destinations! Chaweng Beach has an array of luxury and boutique resorts to cater to all kinds of visitors. You can enjoy a peaceful night as Chaweng Beach comes alive with candlelight beachfront restaurants. The clubs and pubs along the main road await party-goers and travellers who are more into the urban lifestyle.
Fisherman Village
In recent years, Bo Phut's Fisherman's Village has slowly gained its popularity. This historical part of Bo Phut gives off a rustic feels as modern buildings blend in with the old Samui. The well-preserved Fisherman's Village has boutique stores, restaurants and a few hotels that line up in the small Beach Road.
Every Friday, many shoppers visit Fisherman's Village Walking Street market to buy from several boutiques that sell accessories, clothes and other great finds.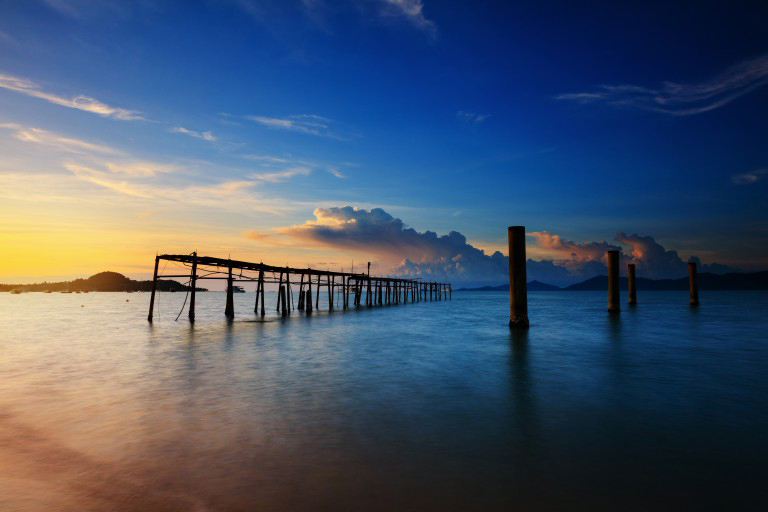 Hua Thanon and Na-Torn Beach
Hua Thanon and Na-Torn Beach located at the quiet south Samui offers a local atmosphere residential area of Muslims, Buddhists and Thai-Chinese. During Saturday nights though, it portrays the original island life before it became popular with tourists – where the whole stretch of Na-Torn is filled with vendors selling almost anything worth purchasing.
Hin Ta Hin Yai (Grandfather and Grandmother Rocks)
Thai urban legend has it that centuries ago, an elderly couple were washed up and drowned at the sea, which later on turned into an enchanting-looking rock formation. The Hin Ta Hin Yai Rocks have been one of the most visited and photographed spots in Samui and are especially spectacular during sunsets.
Angthong Marine National Park
Angthong Marine National Park is a must-visit in your Thailand travel adventure. An archipelago with 42 different pristine islands featuring white sand beaches, stunning waterfalls, limestone mountains, thick jungle and hidden coves waiting to be discovered, Angthong Marine National Park is truly a haven for nature lovers.
The 100 square kilometres of land and water gives tourists a wide range of activities to enjoy. From snorkelling to kayaking, diving, hiking and sailing, tourists will never run out of things to do in this paradise. Don't forget to relax and enjoy the beautiful surroundings and take in the breath of fresh air and sight of blue sea surrounding you.
Excited to fly to Samui? Let Bangkok Airways http://www.bangkokair.com/eng/pages/home, Asia's boutique airline bring you to this ideal playground of tropical paradise. With Bangkok Airways, you can book flights online and be assured that you will get to your destination safe and sound. Let your journey continue to other destinations such as Hong Kong, Singapore, Bangkok, Chiang Mai and many more and as Bangkok Airways fly you directly from Samui. Check out Bangkok Airways' website http://www.bangkokair.com/eng/pages/home for more information.