Samet Nangshe
Samet Nangshe is one of Thailand's most stunning viewing spots and is arguably the most beautiful one in southern Thailand. If The Philippines is the Country of a Thousand Islands, Thailand would have this as a resembling sight to behold.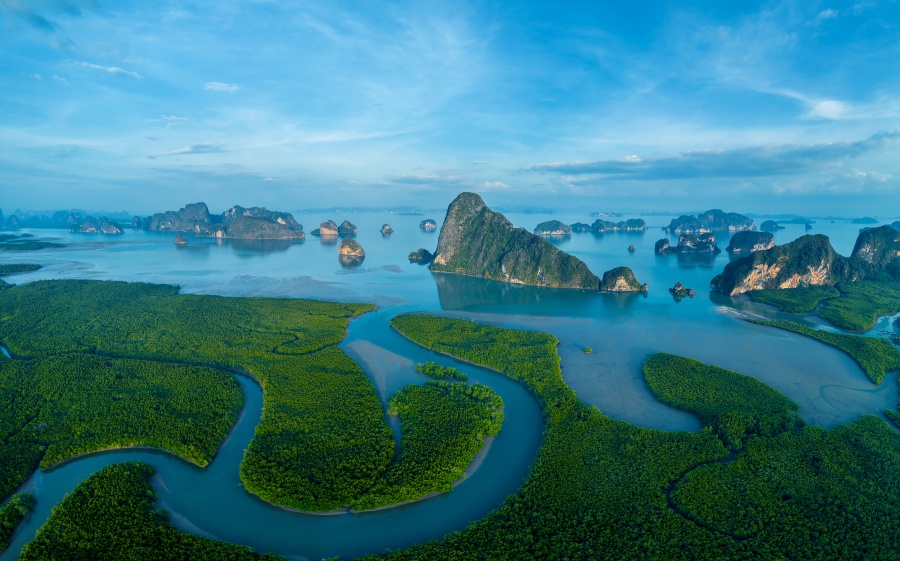 Samet Nangshe is overlooking the panoramic view of Phang Nga Bay with limestone cliffs rising from the clear, blue waters to form the magical archipelago of Phang Nga.
When fly to Phuket, tourists often head to Phuket town. The journey usually takes 50 minutes. Only few know that traveling from Phuket Airport to Samet Nangshe takes equal time to Phuket town's. But we're here to say that a side trip to Samet Nangshe won't be a wasted one.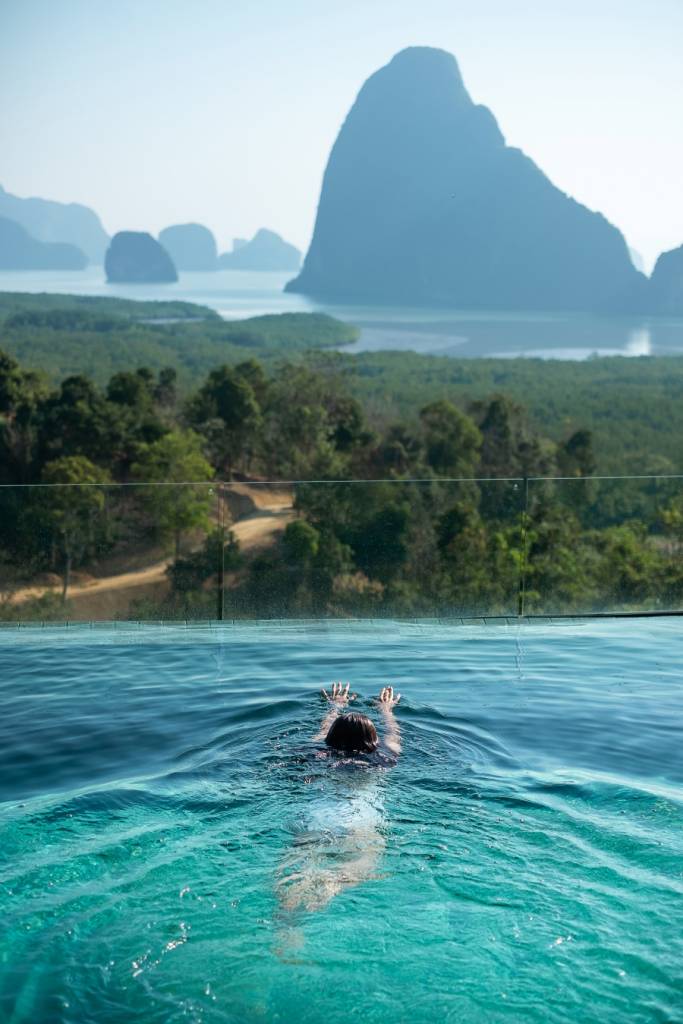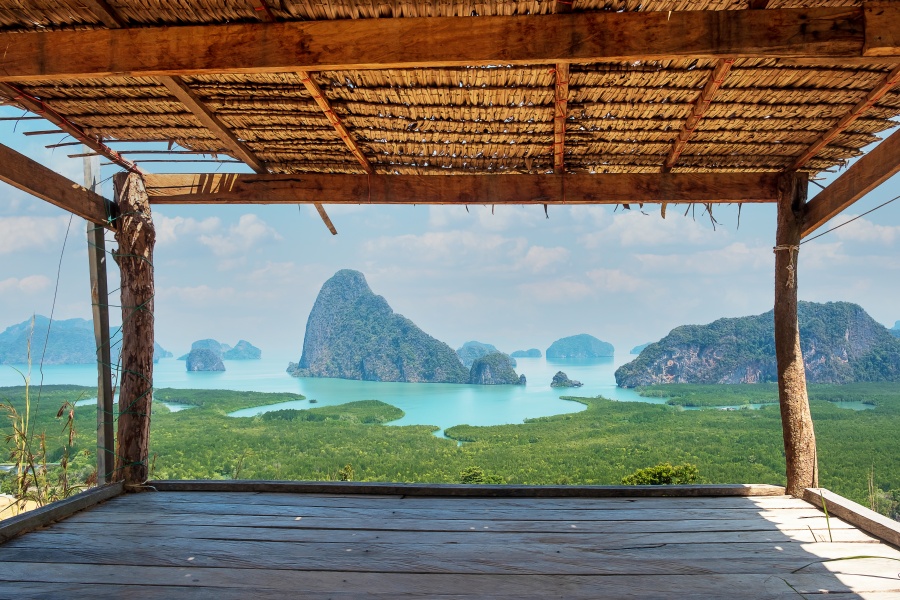 Samet Nangshe is located in Takua Tung, the district in which lies between Phuket and Phang Nga province. The easily accessible location makes it convenient for a visit. The viewing spot has become popular latelyร when local travel bloggers flocked to witness with their own eyes and created content which went viral among Thai netizens.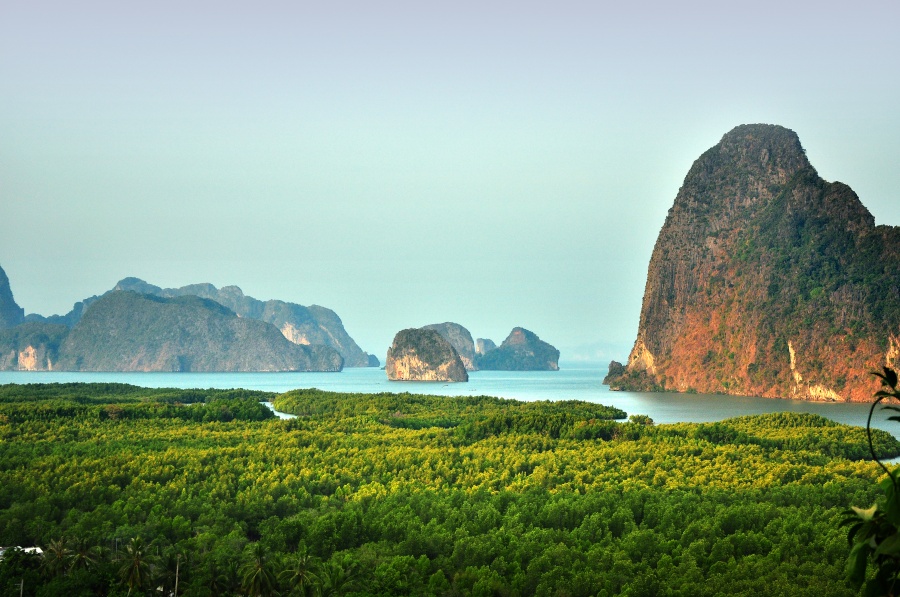 Before visiting, it should be noted that there are 2 viewing spots in Samet Nangshe:
1) Samet Nangshe viewpoint, the original and best-known spot with basic tents available to rent. Visitors need to take a pick-up truck waiting upon their arrival to drive them up the hill (Pickup service and entrance fee are charged 90THB/person).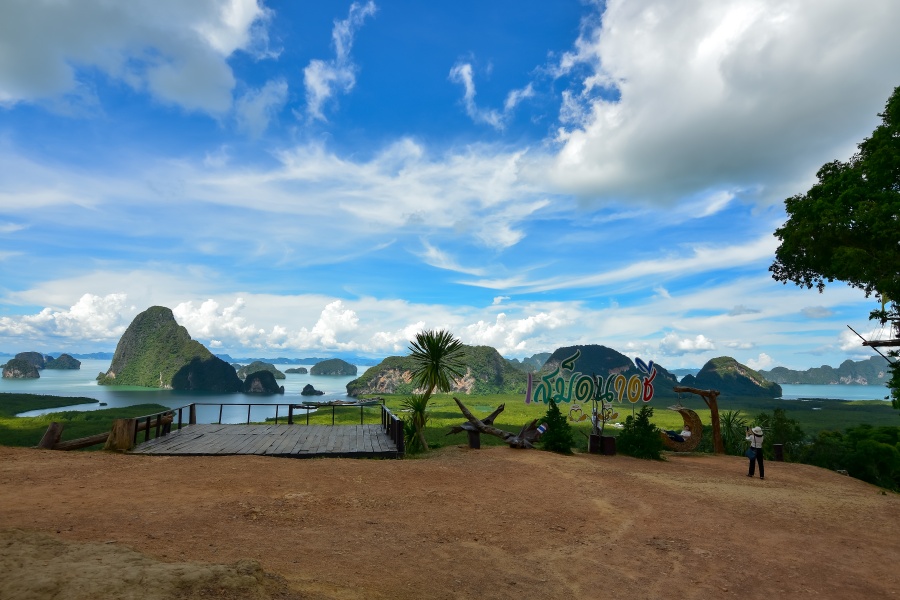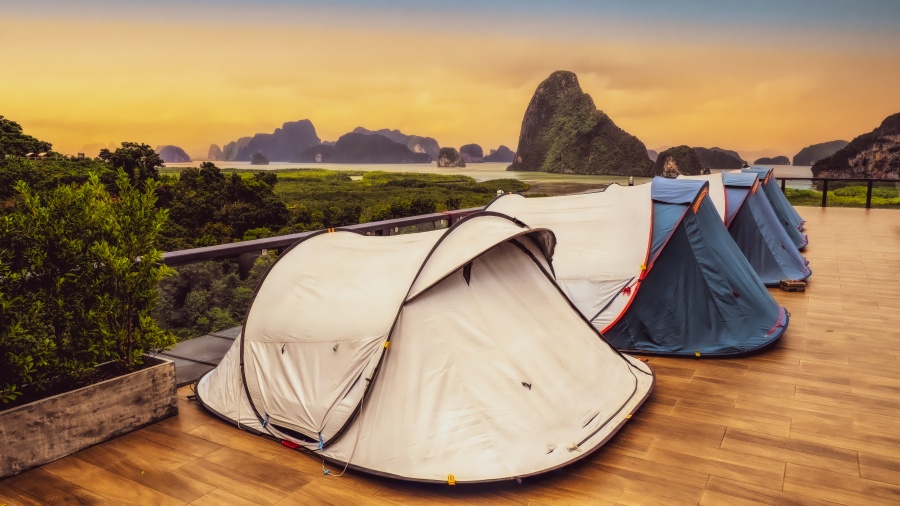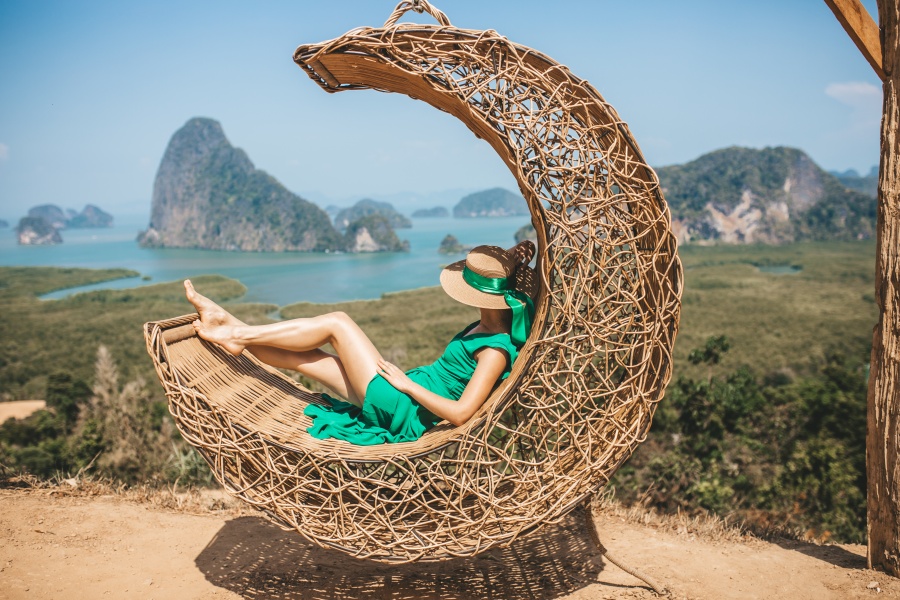 2) Sametnangshe Boutique, a small boutique resort with tents and luxury room types featuring its own restaurant and Bay View Cafe. Hotel guests can take a complimentary shuttle service between the parking lot and the hotel, while outside visitors wishing to stop by the restaurant and cafe are required to pay for the shuttle service.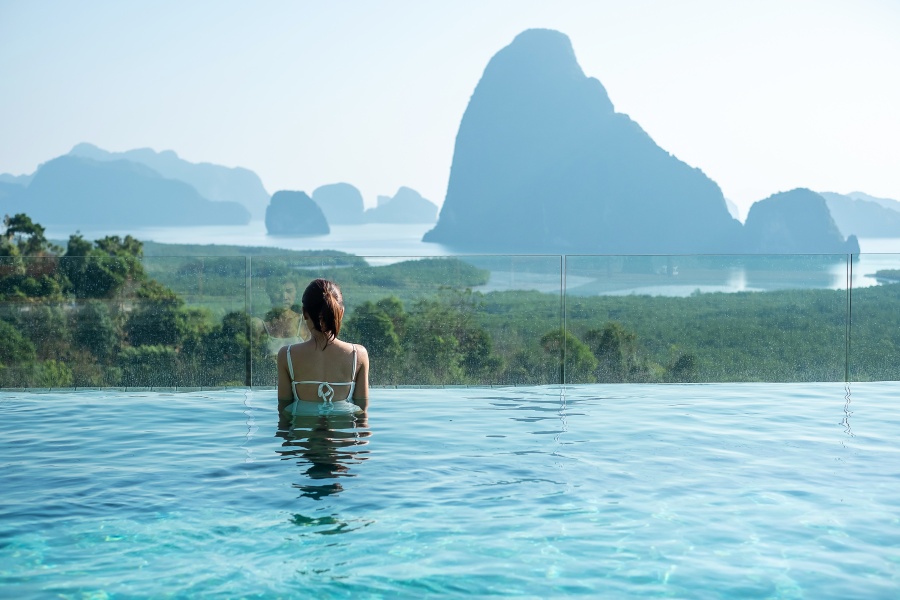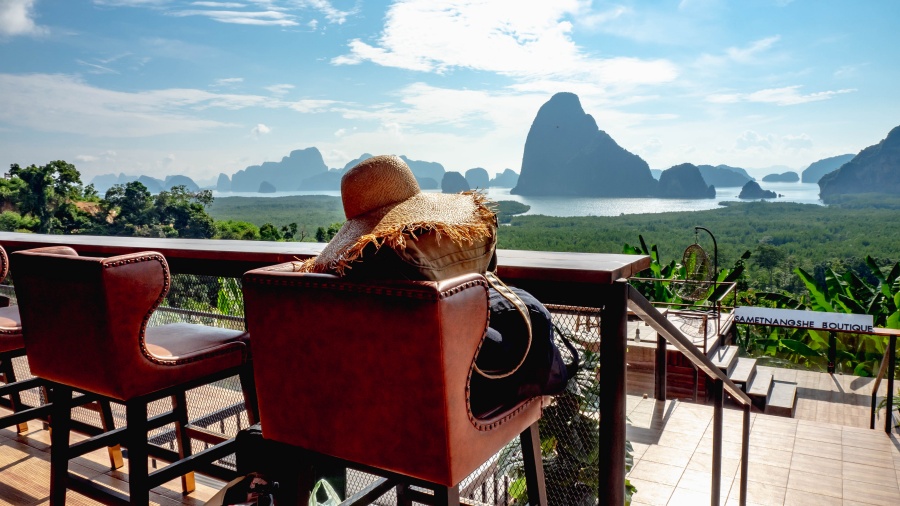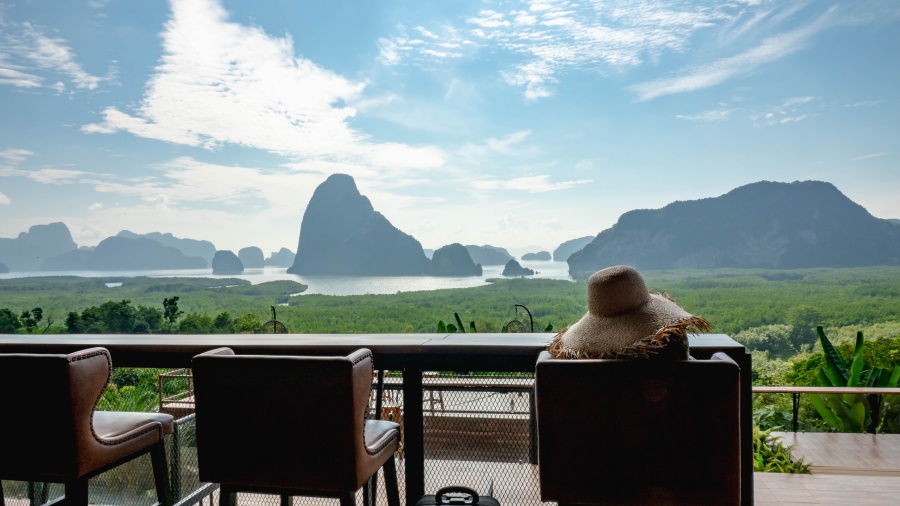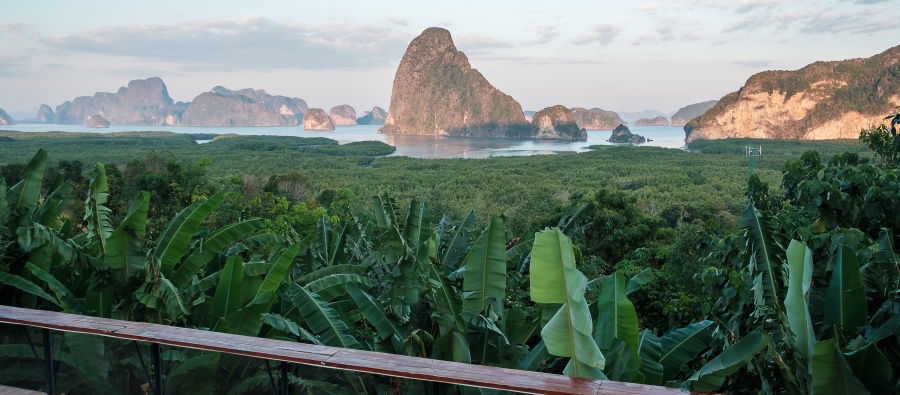 To get to the Sametnangshe Boutique, it's important to note that visitors need to take another entrance. From the parking lot at foot of the Samet Nangshe viewpoint, drive past for around 200 meters and you'll see the concrete road entrance on your right with car park and minibus service available.
✈️🚘 How to get to Samet Nangshe: There is no airport in Phang Nga and the nearest one is Phuket Airport. Passengers will have to fly from Bangkok (Suvarnabhumi) to Phuket, then transfer to Phang Nga province. The journey from Phuket Airport to Samet Nangshe takes around 1 hour.
👉 Fly to Phuket with Bangkok Airways, get free 20kg baggage allowance and free seat selection.
👉 Check flight schedule and book your flight on bangkokair.com/book-flight-phuket