Mandalay, situated in the center of Myanmar, considered to be the second largest city next to Yangon (formerly known as Rangoon) and the country's last royal capital. Numerous places to visit in Myanmar are located in the city of Mandalay and this could be the reason why the place is getting known by tourists. To name a few of Myanmar attractions you can see in Mandalay, we have – Kuthodaw Pagoda, Mandalay Palace, Mandalay Hill, Shwe In Bin Kyaung, and Sacred Heart Cathedral. Exploring the city of Mandalay can be tiresome but there are many hotel accommodations you can choose from. After all, you deserve to pamper yourself with relaxation after a day tour in Mandalay. If you are looking for a place to stay in Mandalay, continue reading our Myanmar travel guide below.
MERCURE MANDALAY HILL RESORT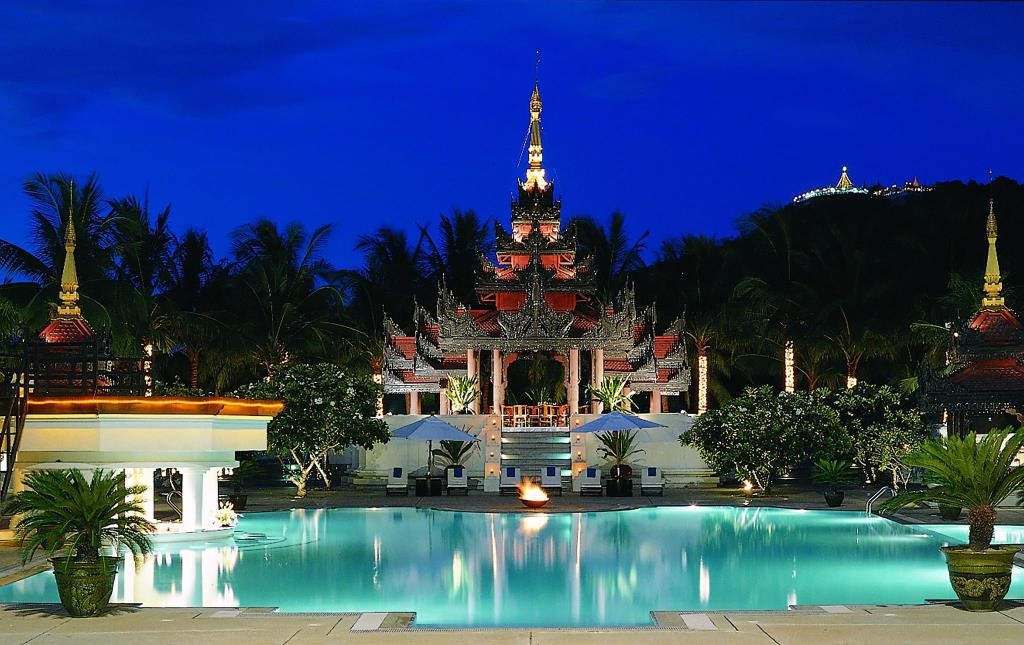 One of the places to stay in Mandalay is Mercure Mandalay Hill Resort. This is considered as a family-friendly resort located within two kilometers of Sandamuni Paya – a Buddhist shrine in Mandalay. Other Myanmar tourist places located in Mandalay can be found near the hotel which are Kuthodaw Pagoda, Atumashi Monastery, Mandalay Hill, and Mandalay Palace. Features of the hotel are its outdoor pool and full-service spa. If you book with them, you are entitled with a free buffet breakfast and free WIFI. In addition to the amenities are fitness center and swim-up bar, making it as a perfect place for relaxation with your whole family!
Location: 9 Kwin 416 B 10th Street at the foot of Mandalay Aungmyaythazan Township, 100101, Mandalay
Contact Number: (+95)2/4035638
TRIUMPH HOTEL MANDALAY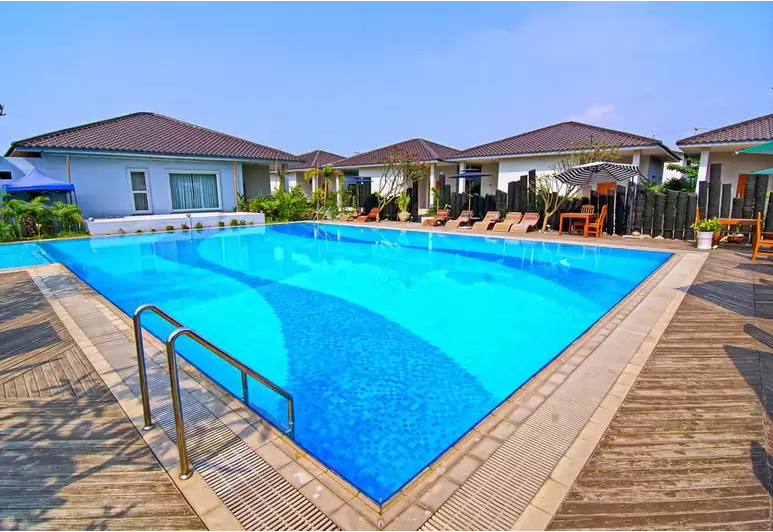 Triumph Hotel Mandalay is a 10 minute-ride from the center of the city. It has an outdoor pool and a spa and wellness center where you can relax yourself from being tired from going around places listed on your Myanmar travel guide. Each room is air-conditioned and provides a flat-screen television or satellite television. Other activities that you can enjoy around the area are golfing and cycling. In addition to that, the hotel is considered as one of Mandalay hotels that has the best value to offer for tourists who wish to stay in the city.
Location: No. (1), 26th (B) Road, Between; 55th & 56th Street, Aung Myay Tharzan, Township, Mandalay 11221
Contact Number: +95 9 777 655593
MANDALAY KANDAWGYI INN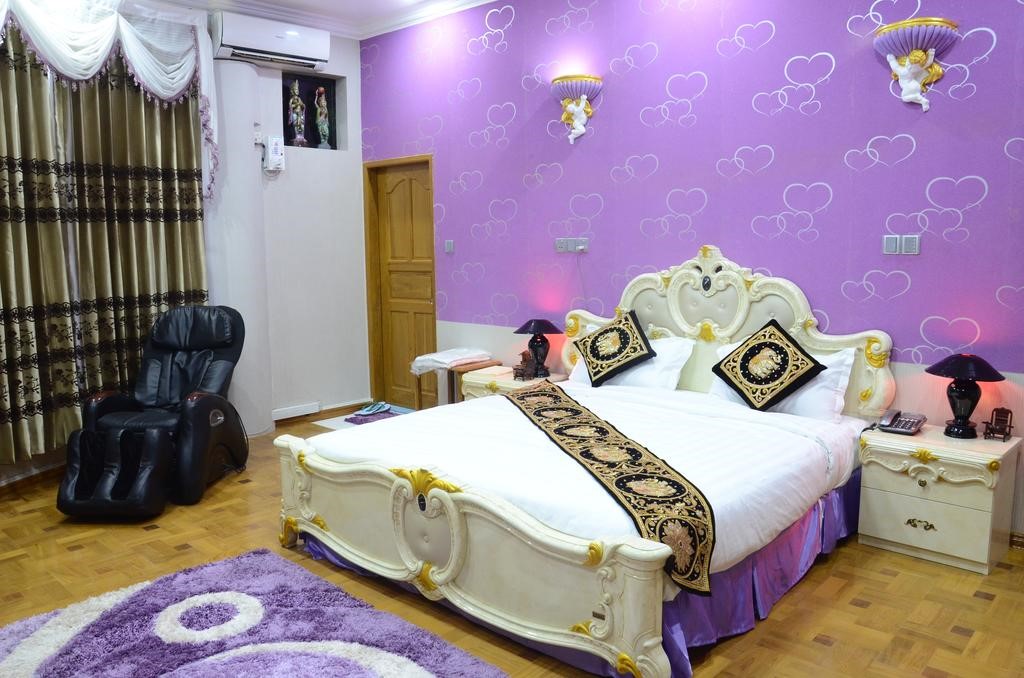 Situated nearby Kandawgyi Gardens and the lake, Mandalay Kandawgyi Inn boasts its restaurant at the rooftop terrace. All rooms in the inn are air-conditioned and have a safe where you can secure your valuables. Also, each room has a minibar wherein you can chill after a long tiring day with your friends or family. If you are looking for things you can do in the hotel, you can rent a bicycle so you can explore the area and amaze yourself with its serene beauty.
Location:  Saging-Mandalay Expy, Mandalay
Contact Number: +95 2 59 990
THE HOME HOTEL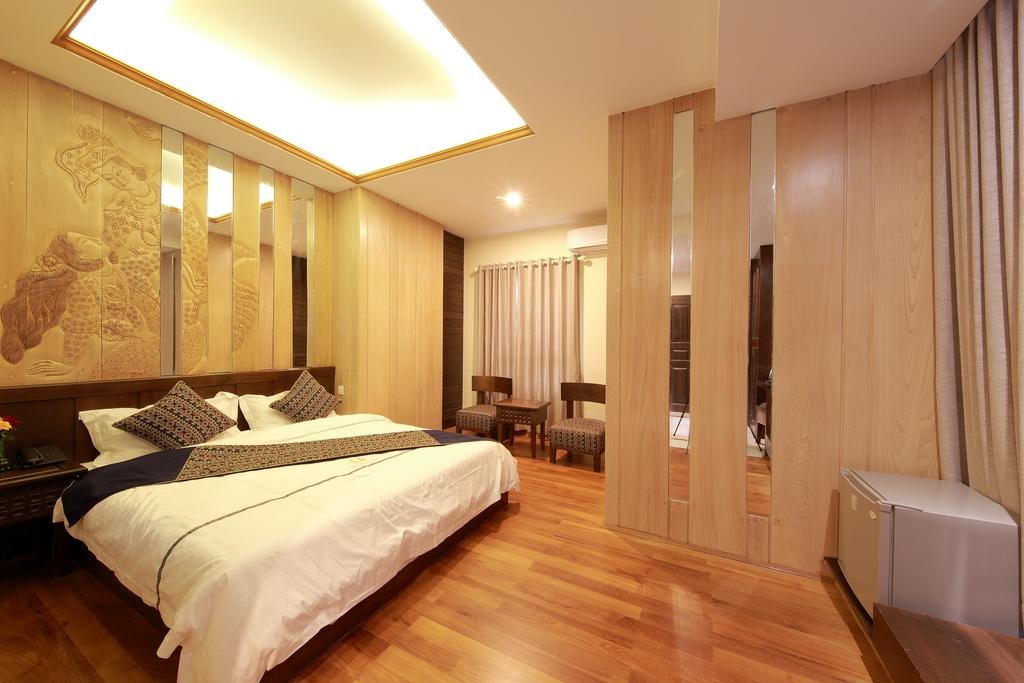 As its name suggests, The Home Hotel would really make you feel like home. With its interiors, multilingual staff, and a welcoming aura, it is surely a home away from home. Aside from that, the hotel is near to several places you could include on your Myanmar travel guide like Man Myanmar Plaza – where you can buy stuff and see different souvenirs you can get before you go, Zegyo Market – a charming place in Mandalay where you can buy anything, and Maha Myat Muni Paya – one of the major pilgrimage sites in the city. Also, guests can use the business center or rent a car to explore the beauty of Mandalay.
Location:  82nd Street, between 32nd & 33rd Street, Chan Aye Tharzan Township Mandalay MM 11221
Contact Number: +95 2 33 702
BAGAN KING HOTEL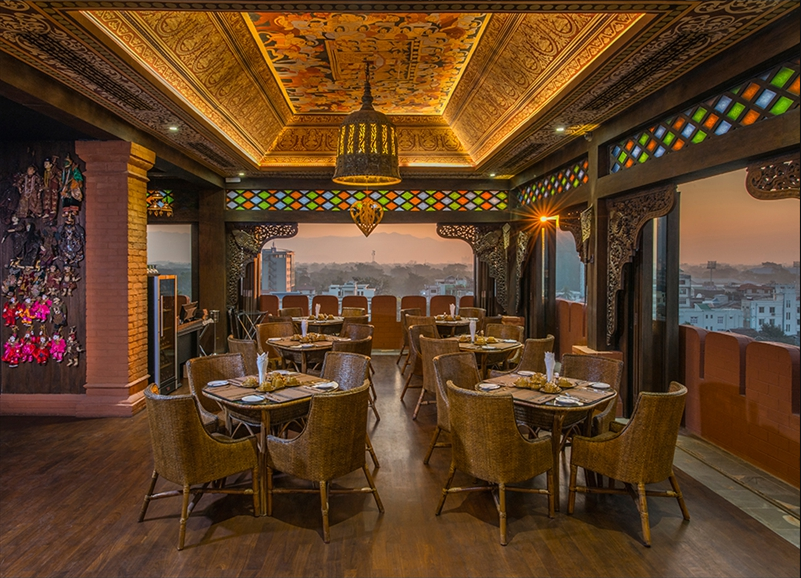 Bagan King Hotel is definitely one of the most recommended places where you can stay in Mandalay. The hotel has 29 smoke-free guestrooms, offers a free train station drop-off, and a cruise ship terminal shuttle. It is situated in the center part of Mandalay, neighboring some of the famous attractions in the city like the Royal Palace, the moat, Mandalay Hill, and several pagodas which makes it as one of the best hotels if you want to see Mandalay's cultural attractions. Also, the hotel is just a 40-minute drive away from Mandalay International Airport. Bagan King Hotel also offers free buffet breakfast, free WIFI, and free parking for all the guests.
Location: No. 44, Corner of 73rd & 28th Street Chan Aye Tharzan Township, Mandalay
Contact Number: +95 2 406 7123
Plan ahead your itinerary for your Myanmar trip! Aside from putting places to visit on your itinerary, make sure to choose ahead the best accommodation that can offer you comfort and safety. For flight booking offers, you may check out Bangkok Airways