SUP in Samui
Stand Up Paddle Boarding (SUP)
Suitable for both beginners and experienced paddlers, Samui offers a bunch of SUP opportunities with a variety of SUP classes available.
Learn about the basics from standing up on your paddleboard to key tips guided by qualified English-speaking instructors. Then you can head out into the water with your board and paddle with confidence and try to stand up using the tips given earlier.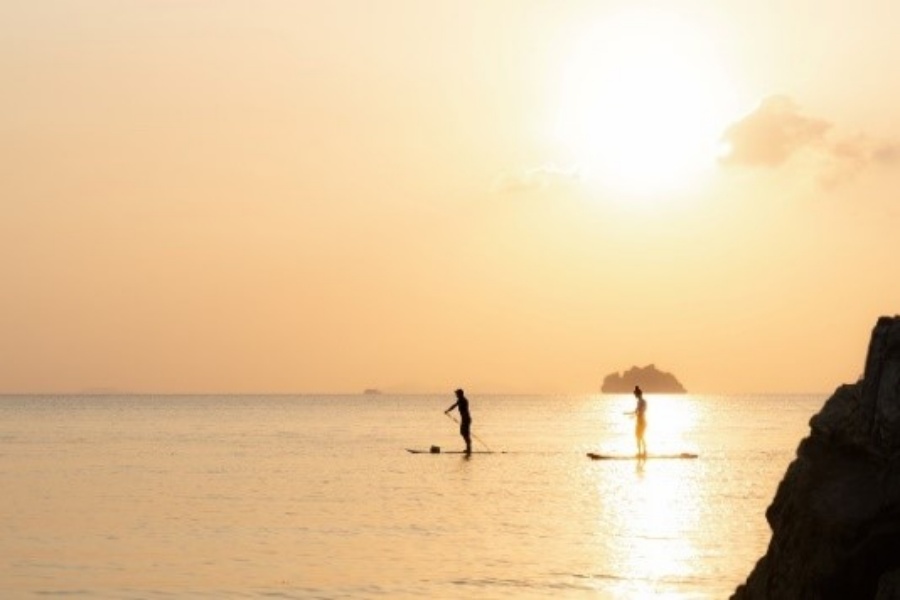 Choose either sessions or both, whether in the morning to catch the glorious sunrise worth setting the alarm for, or in the afternoon to witness the last light of day painted the sky in a multitude of colors.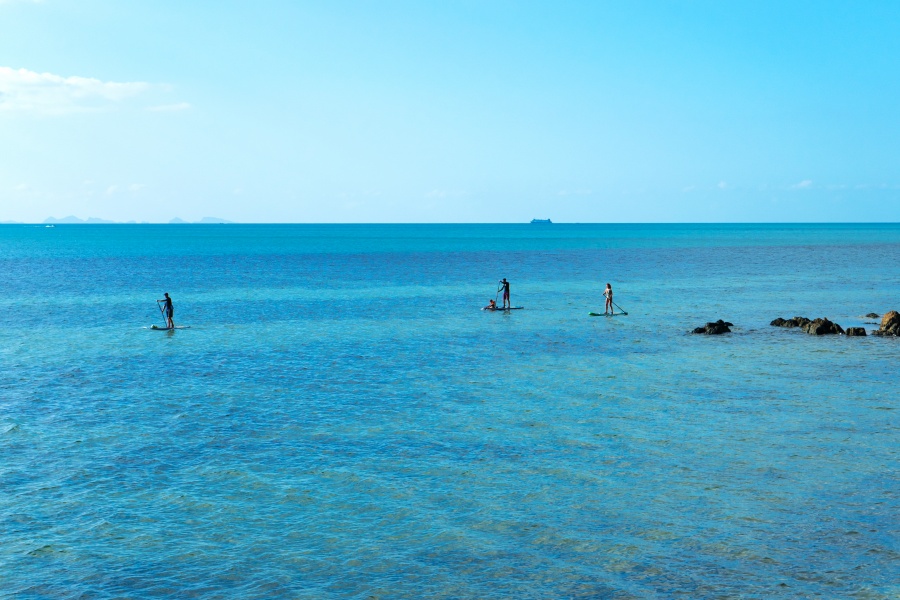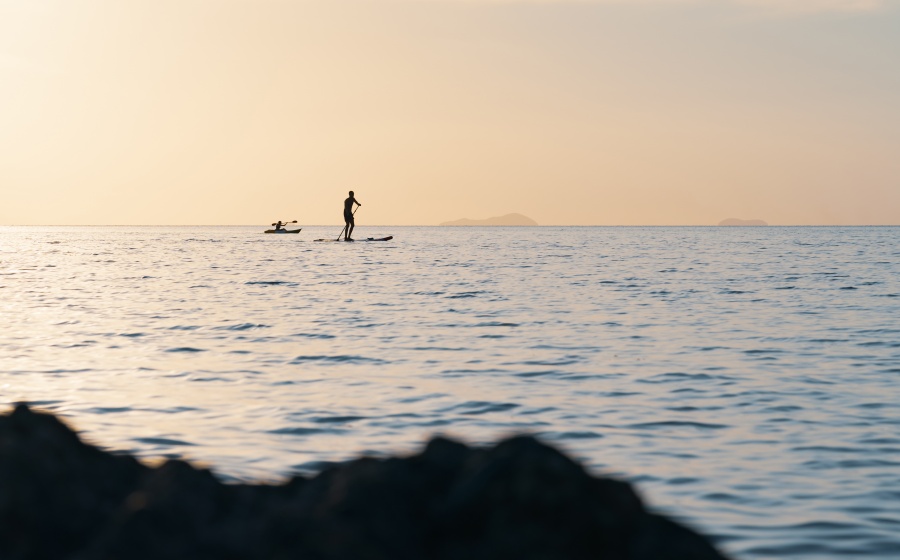 Koh Samui's several protected beaches make for a safe environment to stand up paddle board in the calm waters of the Gulf of Thailand such as Bangrak Beach, Choeng Mon Beach, and Bo Phut Beach.
Bangrak Beach – A calmer beach with peaceful ambience perfect for SUP in Samui. Located on the quiet north part of Koh Samui, Bangrak Beach is only 15 minutes from Chaweng.
Choeng Mon Beach – A family-friendly small beach with a rock formation on one side and a small island on the other where you can paddle out to and enjoy SUP in Samui completely.
Bo Phut Beach –  A long, curved beach with calm waves to enjoy a wide range of activitiesm and SUP is definitely one of them.
Travel to Samui in the most convenient way with Bangkok Airways. Reserve your seat now on https://bit.ly/3mYkx9D
Passengers on Economy Class will be provided with the following services free of charge:
20 kg Baggage Allowance
Access to Boutique Lounge* and enjoy our light meals and drinks buffet
Snack Bag** during disembarking the aircraft
Seat Selection***
Remarks:
*Boutique Lounge at Bangkok / Chiang Mai / Phuket Airport, and Courtesy Corner at Samui Airport.
**Temporary Snack Bag service in place of complimentary in-flight meal during the current outbreak of COVID-19.
***The scope of seat selection on the flight depends on the airfare selected.