Koh Samui, one of the places to visit in Thailand may be smaller than Phuket but its abundance of stunning natural surroundings will tell you that it's just as magical as the more famous Thailand holiday destination.  And just within a short distance from Koh Samui are a number of islands you should definitely include on your Thailand travel itinerary if you want a complete tropical experience during your vacation!
Koh Wua Talap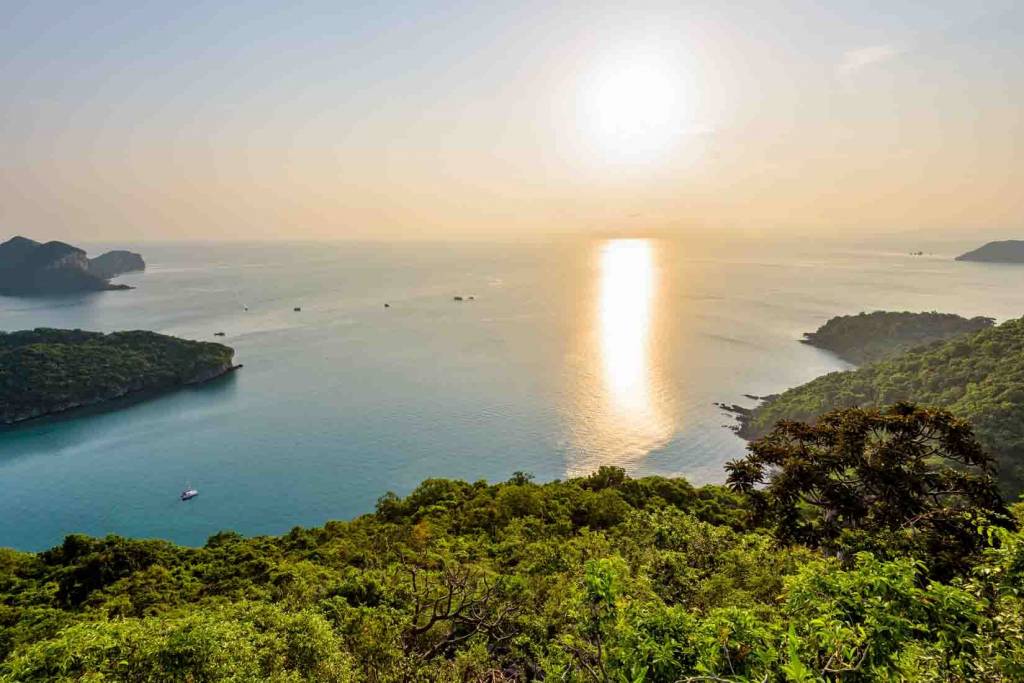 Koh Wua Talap is the second largest island of Ang Thong National Marine Park – an attraction that is often featured in many Thailand travel blogs. Ang Thong National Marine Park is an archipelago of 42 islands featuring powdery white sand beaches, limestone mountains, caves and beautiful waterfalls. Many tourists come to Koh Wua Talap for a day trip to enjoy island hopping, sea kayak and explore the island's rich vegetation, remarkable coconut tree grove and picturesque viewpoints. There's also a nature trail to Bua Boke Cave for hikers.
Koh Mae Koh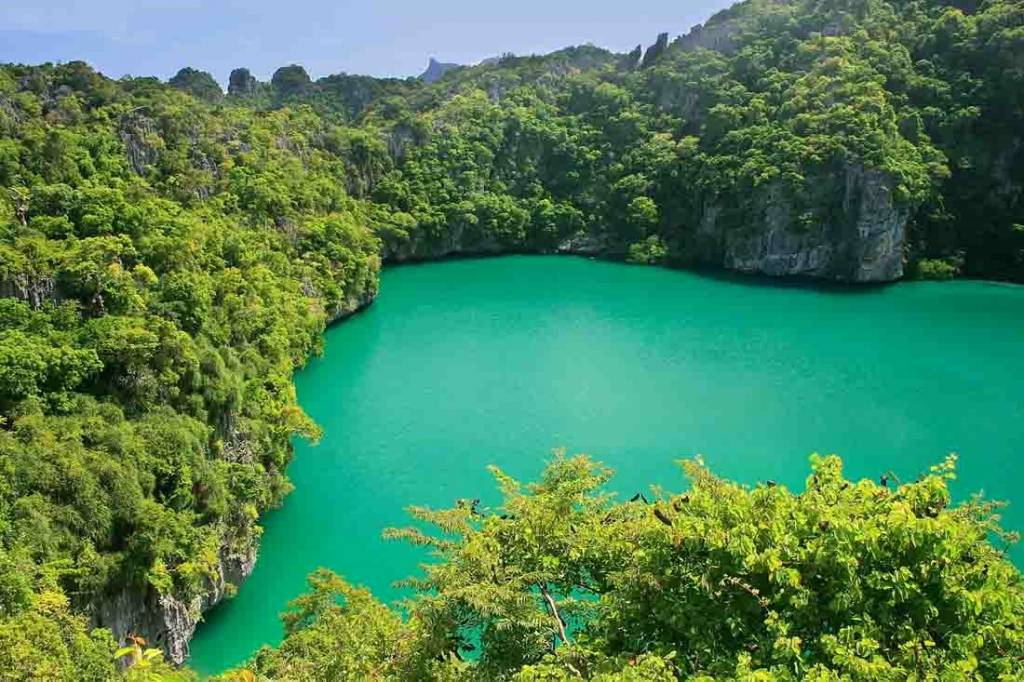 Koh Mae Koh's Emerald Lagoon is one of the reasons why the island is second most visited among the Ang Thong National Marine Park islands. Another reason is the two famous viewpoints where most of the park's photos are usually taken! Of course, it's not a complete Thailand holiday experience without borrowing a kayak or checking out the island's cool beach bar.
Koh Taen

Often part of snorkeling and island hopping tours, the island of Koh Taen located 5 kilometers from Koh Samui's south coast is a small island with so much to offer. It has a couple of restaurants for your dining options, bungalow accommodations and a relaxing wooden walkway going to the mangrove swamp.
Koh Tao
Koh Tao, a turtle island in Thailand was once a hidden gem until it was discovered only in the early 1980's. Now it is a famous scuba diving destination with its clear blue waters and the rich underwater world. More so, the island's white sand beaches are the perfect finish to what a true island paradise is all about!
Koh Phangan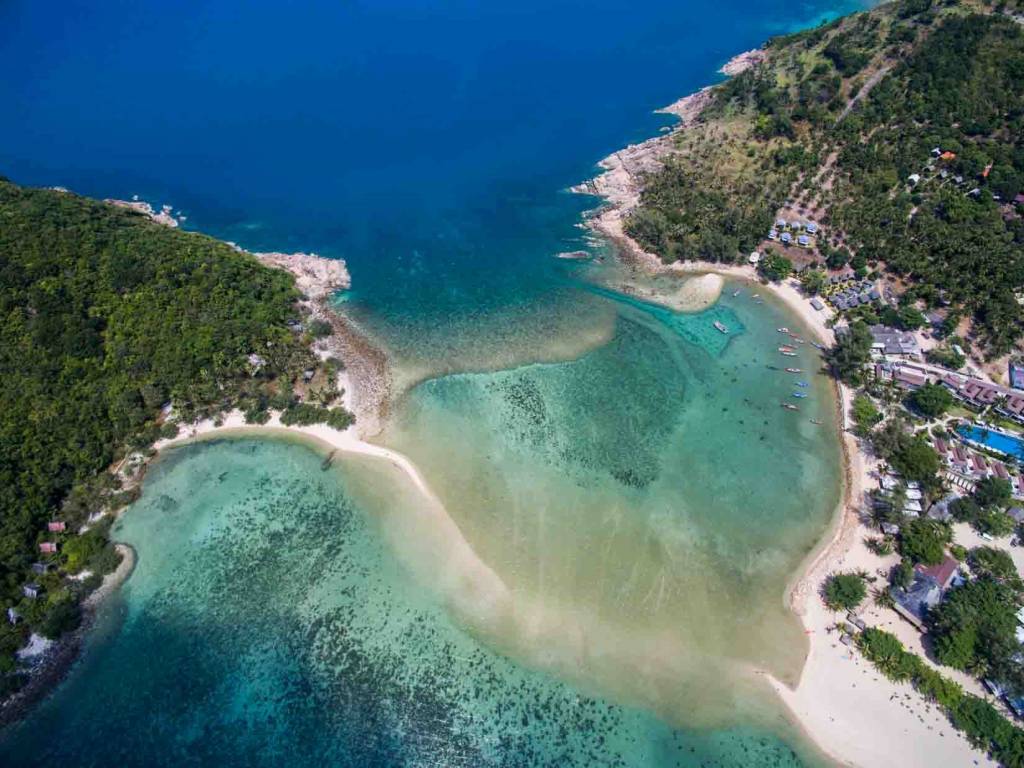 If you're looking for a less developed island to include on your Thailand travel itinerary, Koh Phangan's kilometers of white sand beaches, lush jungle and various diving sites might exactly be what you're searching for! Among the other islands, it's the less developed one, giving you raw, natural beauty everywhere you look. Not to worry though because there are available accommodations options for every type of traveler. Koh Phangan is also famous for its Black Moon, Full Moon and Half Moon parties that are celebrated by the beach.
Now that you've got your Thailand travel itinerary covered, time to schedule your visit! The best time to visit Koh Samui is between the months of December to February where there's little rain and lots of sun. Book your direct flight to Samui via Bangkok Airways for a worry-free travel adventure and fly to Samui to kick start your year with an awesome tropical holiday vacation!