Discovering Trat: A Hidden Gem of Thailand's Eastern Coast and its Island-Hopping Adventures
Tucked away in Thailand's southeastern corner, Trat Province – formerly known as Mueang Thung Yai – borders Cambodia at one end, and the Gulf of Thailand at the other. What makes Trat stand out from the other 77 Thai provinces is its abundance of islands, reflected in its city motto, "City of Fifty Islands".
So if you're in the mood for some real island hopping in Thailand, Trat is where you need to be. But we recognize that covering even half of the islands in this great holiday destination will be a bit of a challenge, thus we're sharing 10 of Trat's most captivating islands to get you started on your island hopping adventure. We'll also include tips on places to visit, and things to do.
The Best 10 Islands in Trat Province to visit
Many of Trat Province's islands lie within the famous Mu Koh Chang National Marine Park, and we shall begin with the largest and most popular, which also happens to be the best starting point for boat trips to other islands.
1. Koh Chang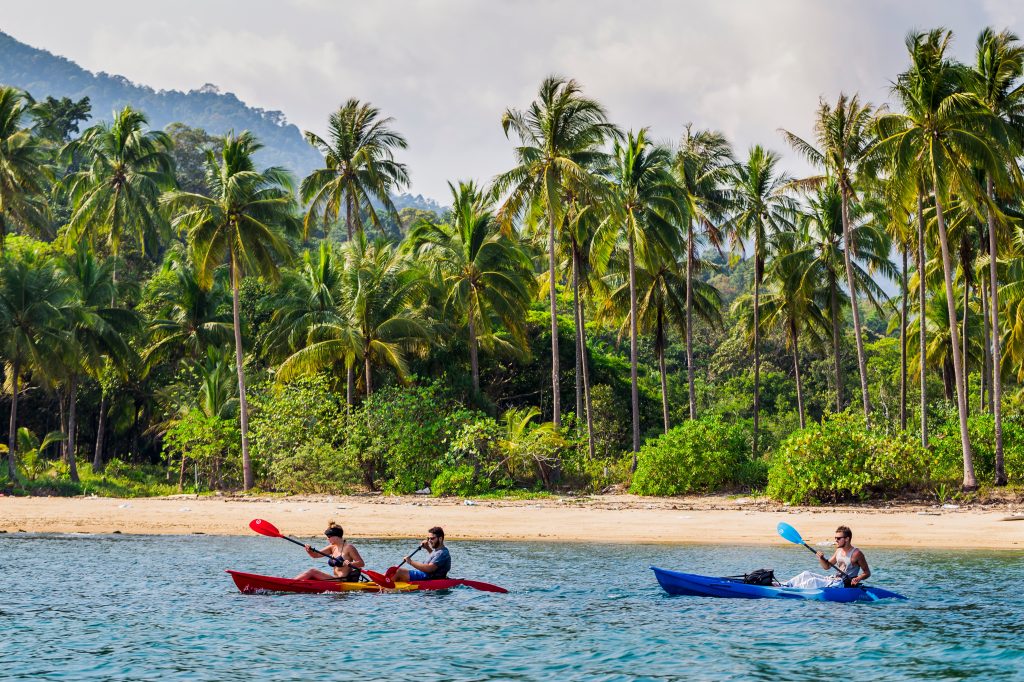 Covering a total area of about 217 km2 in size, Koh Chang attracts tourists who love to hike through dense jungle, shower and swim at the base of waterfalls, or dive and snorkel near beautiful offshore coral reefs. The Bang Bao village with its stilt houses is also a notable attraction here.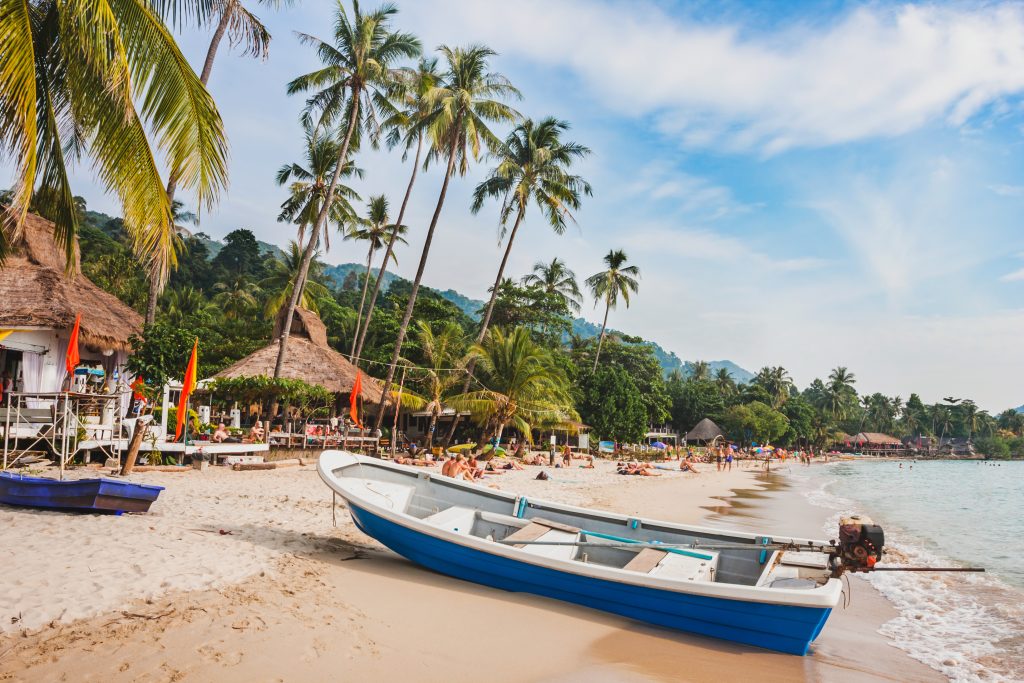 2. Koh Kood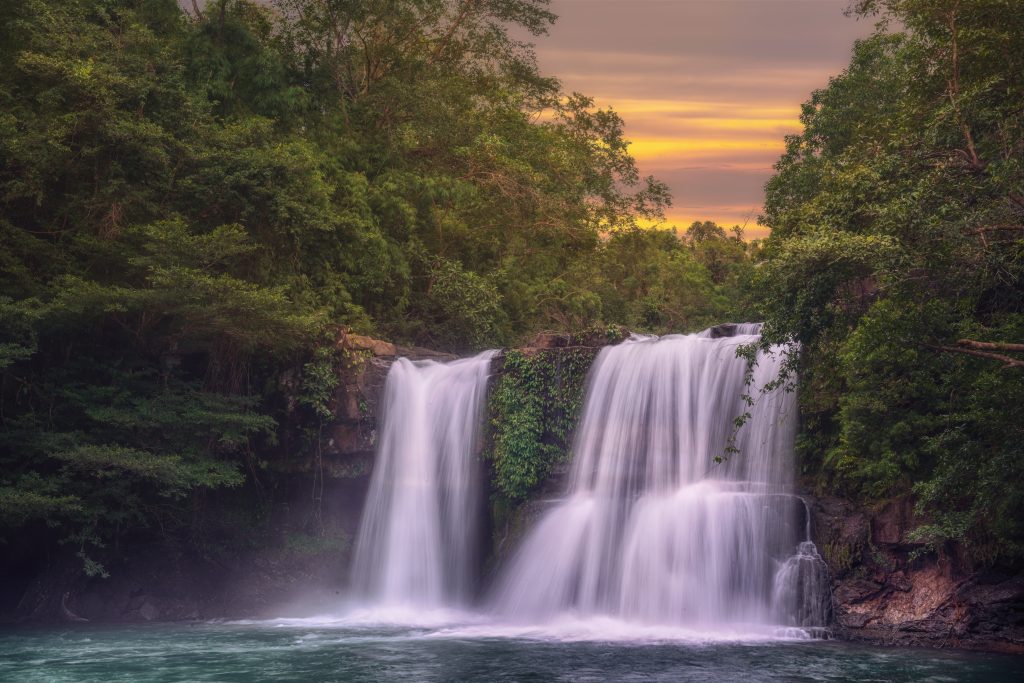 Koh Kood is an equally large island with nice scenery, spectacular beaches, crystal clear waters, and jungle clad mountains. Even during peak season (January and February), this cool island which is best explored using a scooter, stays relatively serene, making it the ideal destination for a romantic outing.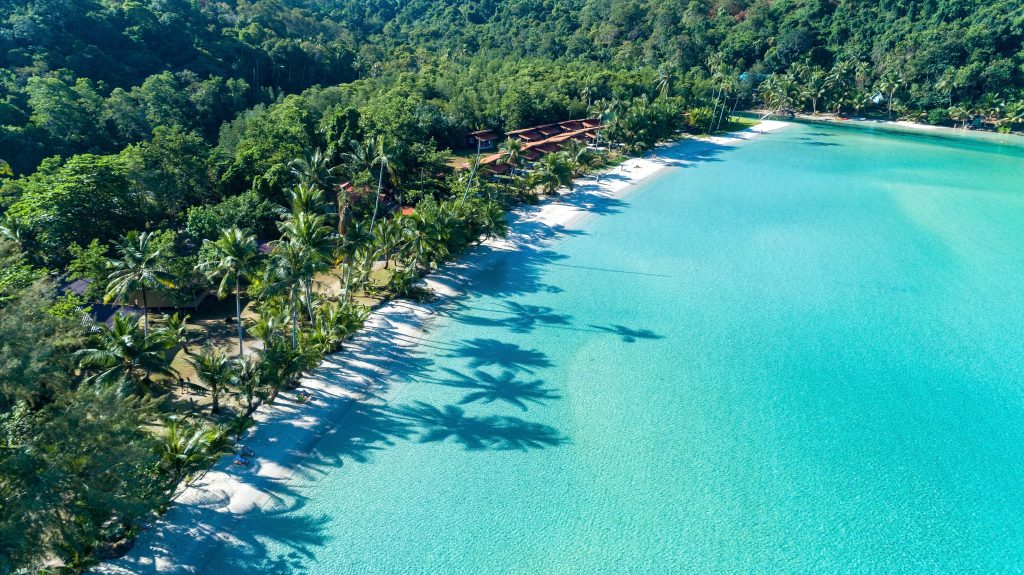 3. Koh Mak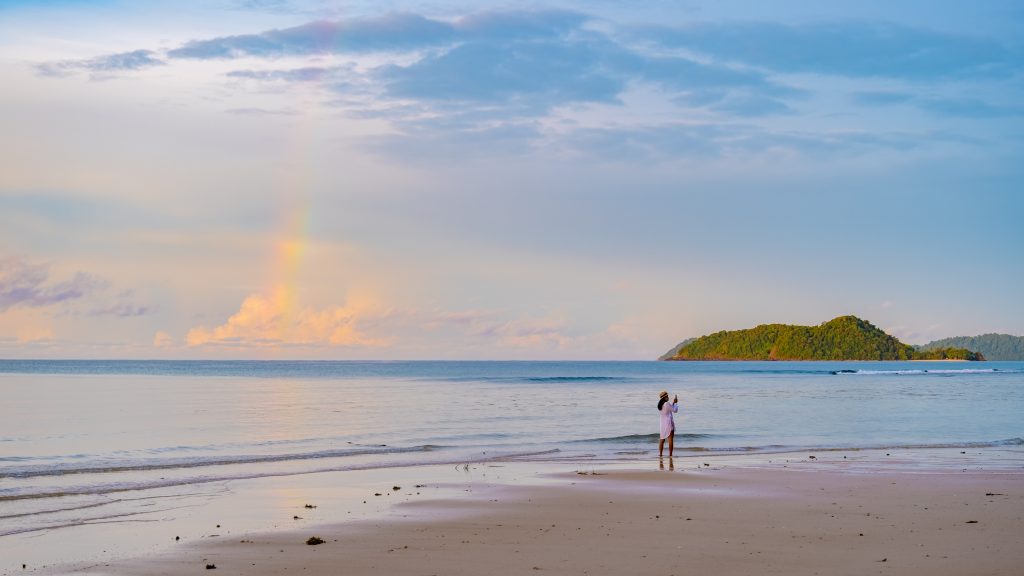 Quite close to Koh Chang is a midsize, family-owned island, Koh Mak. This location is preserved from mass tourism and, as is the case with Koh Kood, fewer tourists come here because there isn't a vehicle ferry to the island; however, Ko Mak is definitely worth a visit, and is more popular with couples and families.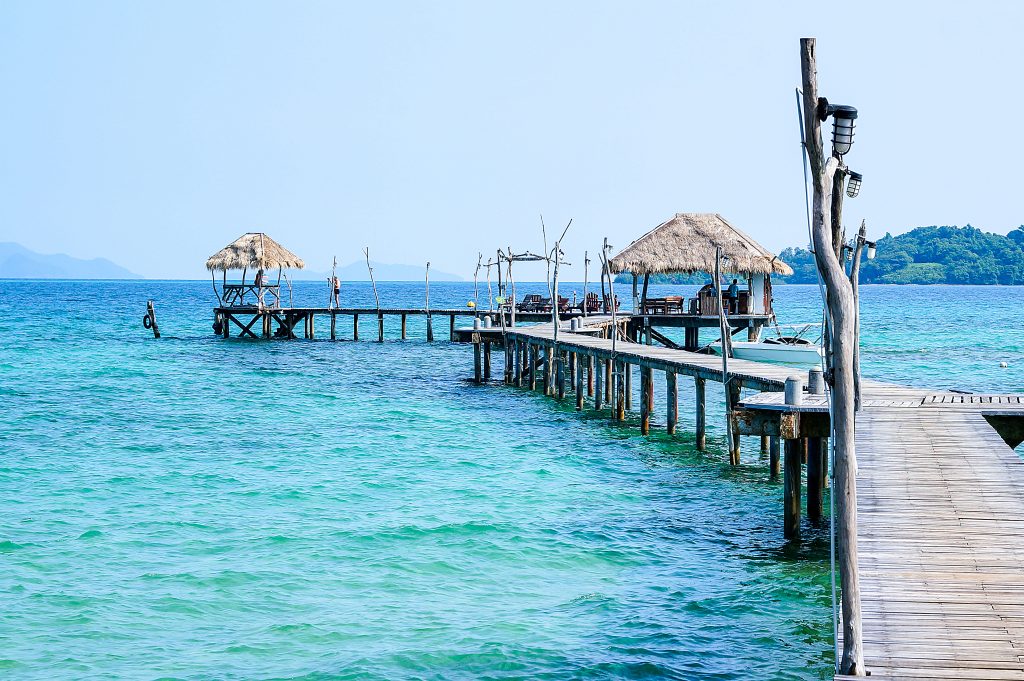 4. Koh Rang
Unlike the last two previous ones, Koh Rang is a bustling island, relatively far from Koh Chang. Very nice beaches await you at this destination; several good coral sites can be found around the island; and the sea is beautiful with clear waters. If you're into snorkeling, you'll love it here.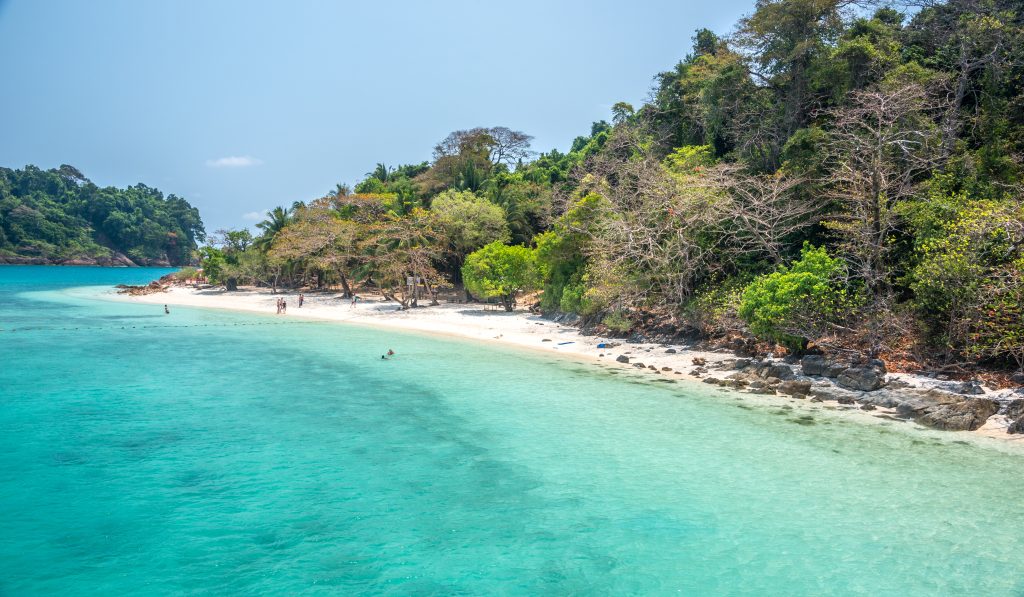 5. Koh Wai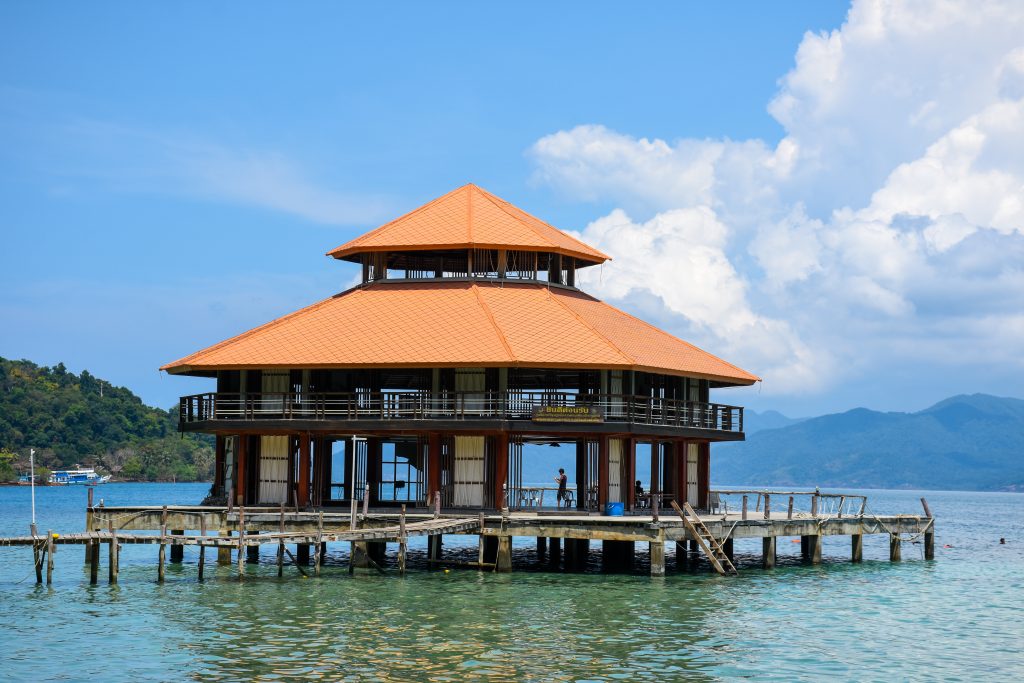 Koh Wai is a lovely little island close to the southern end of Koh Chang. This tranquil location is a great place to swim, relax, and spend a couple of nights. Its surrounding waters are among the cleanest in the area, and there's rich marine life in the thriving underwater ecosystem.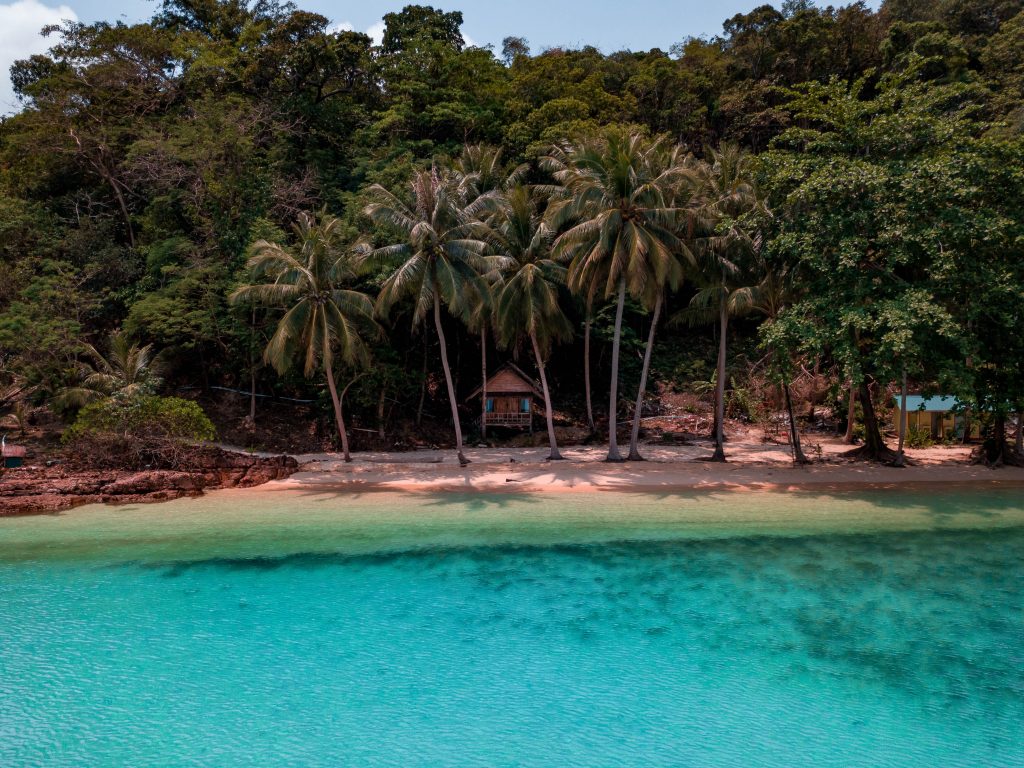 6. Koh Kradat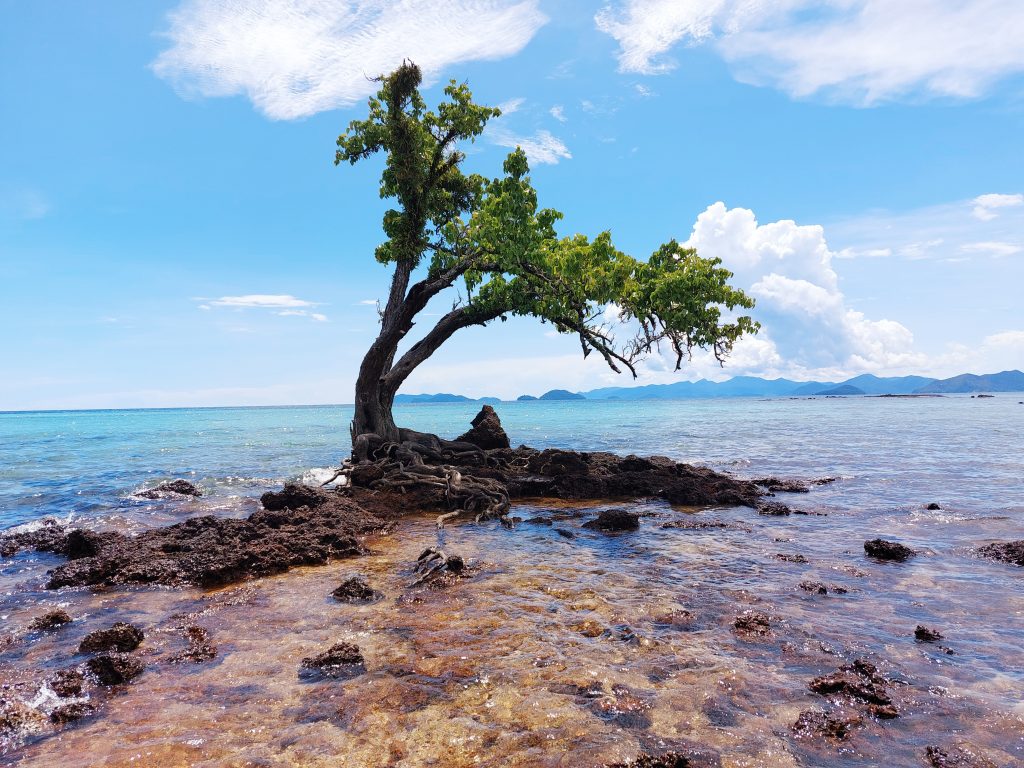 A relatively flat, private island off the northwest coast of Koh Mak, Koh Kradat, or the "Deer Island", is accessible for a small entrance fee which includes a tour of the unusual island on a local tractor. The herds of deer that live here, and the banyan trees covering the landscape, are a sight to behold.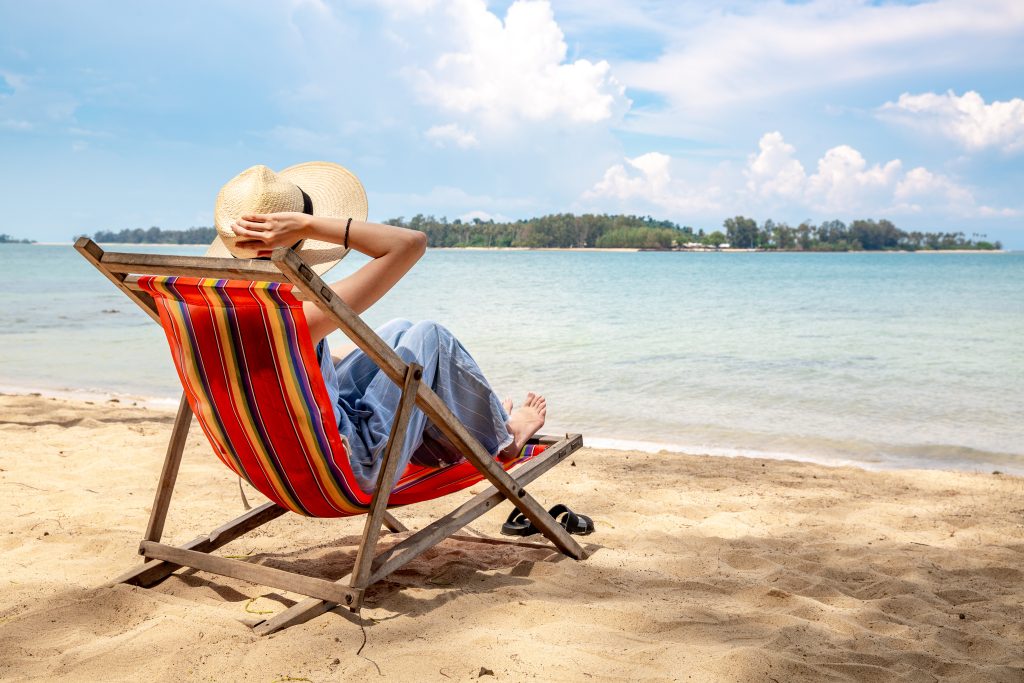 7. Koh Kham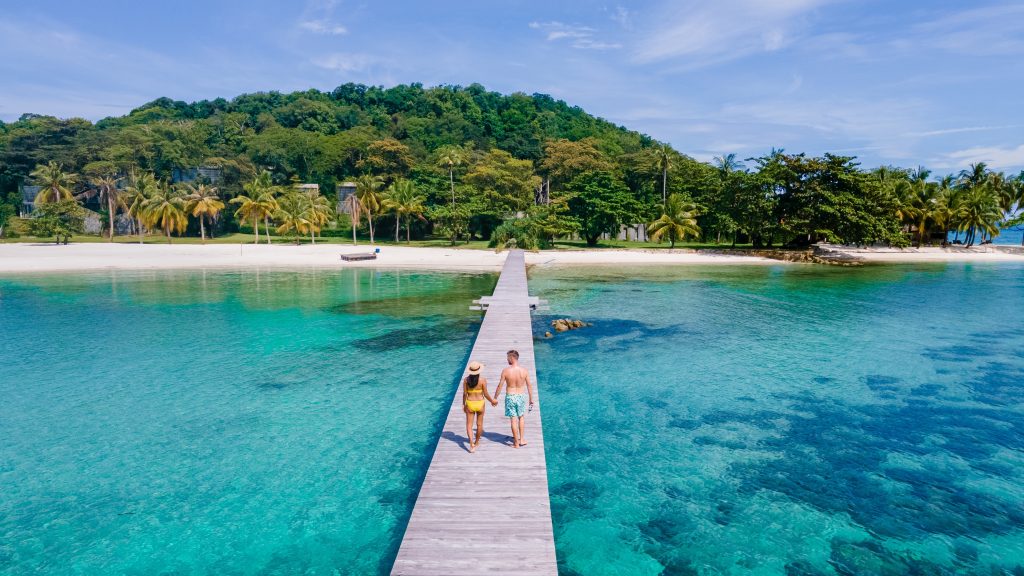 Accessible in under 10 minutes from Koh Mak Resort, Koh Kham is a sparsely peopled paradise boasting crystal clear waters, breathtaking views, and a very clean beach with perfectly white, smooth sand. The best month to visit is March and April, when the tide is low during the day. Watch out for the sandflies though!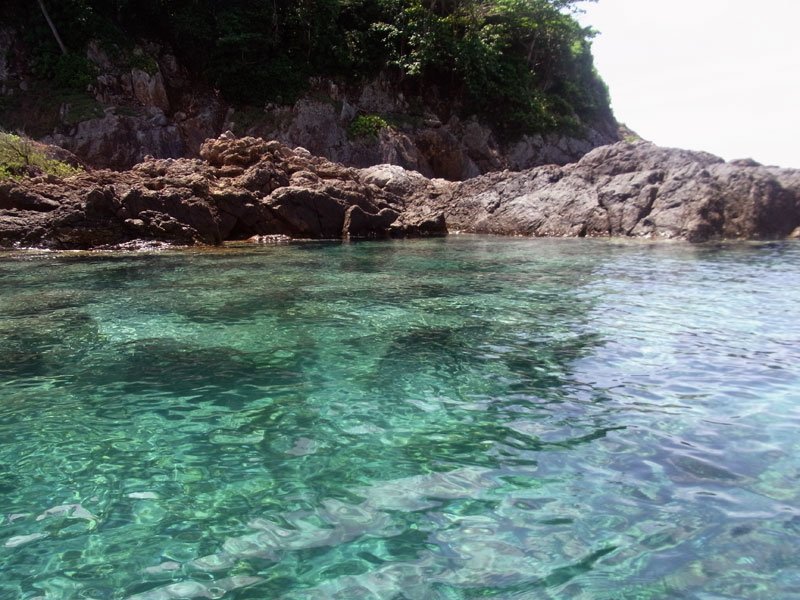 8. Koh Yuak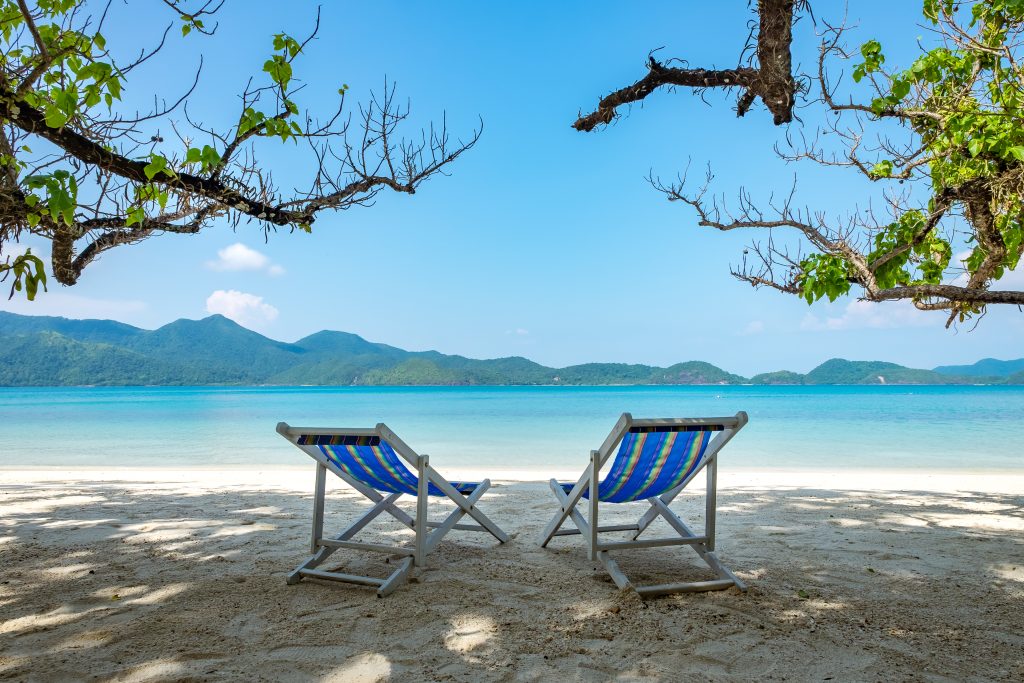 Koh Yuak is another less visited island which makes a great getaway for couples especially. This destination, accessible by a tourist boat or sea kayak, offers some real adventure and an awesome underwater experience with beautiful corals and colorful fishes.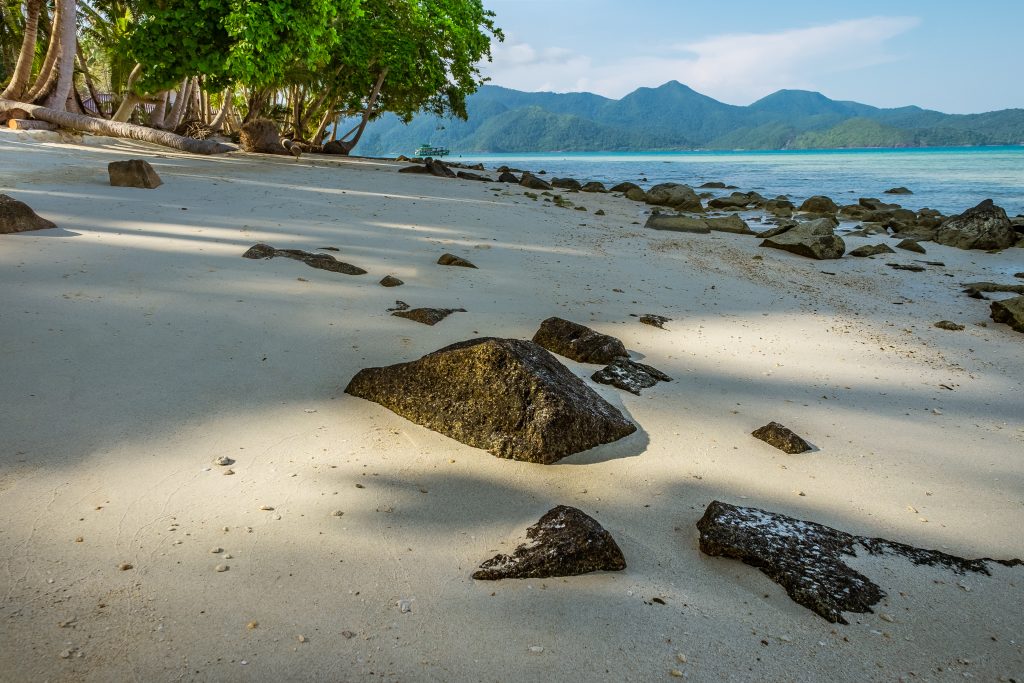 9. Koh Laoya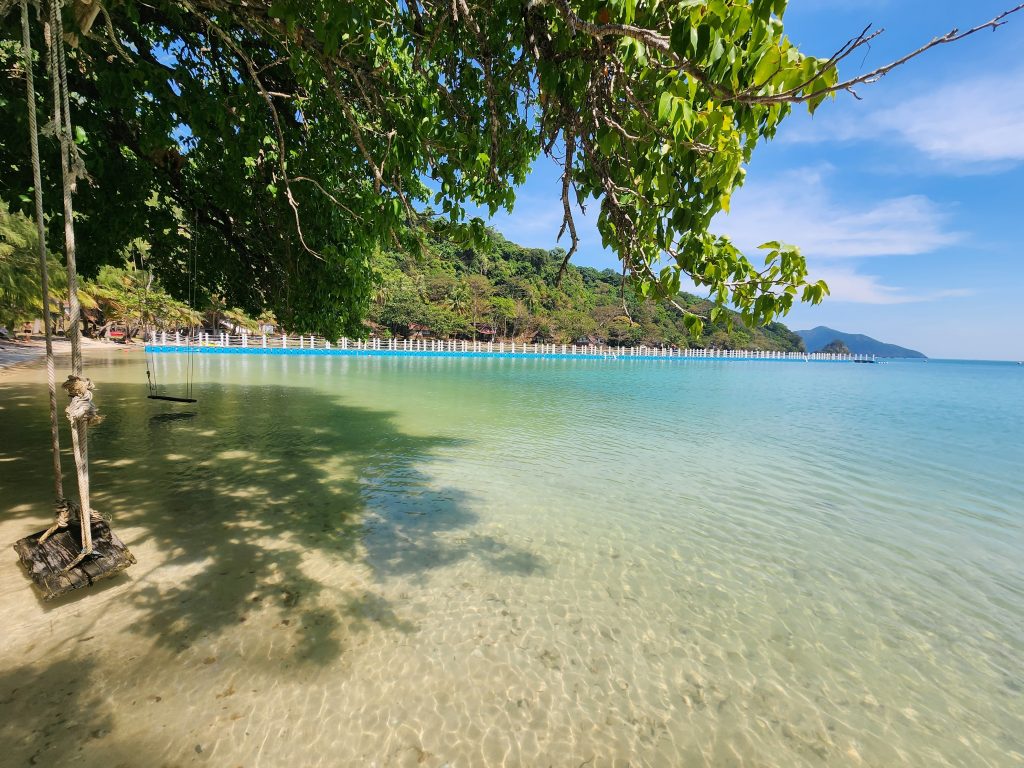 A beautiful island in the vicinity of Koh Chang, Koh Laoya is quite a delightful place to be. A fun day can be had here swimming in the sparkling waters, lounging on the lovely white sand beach, and sipping a sunset cocktail in the local resort on the eastern side.
10. Koh Ngam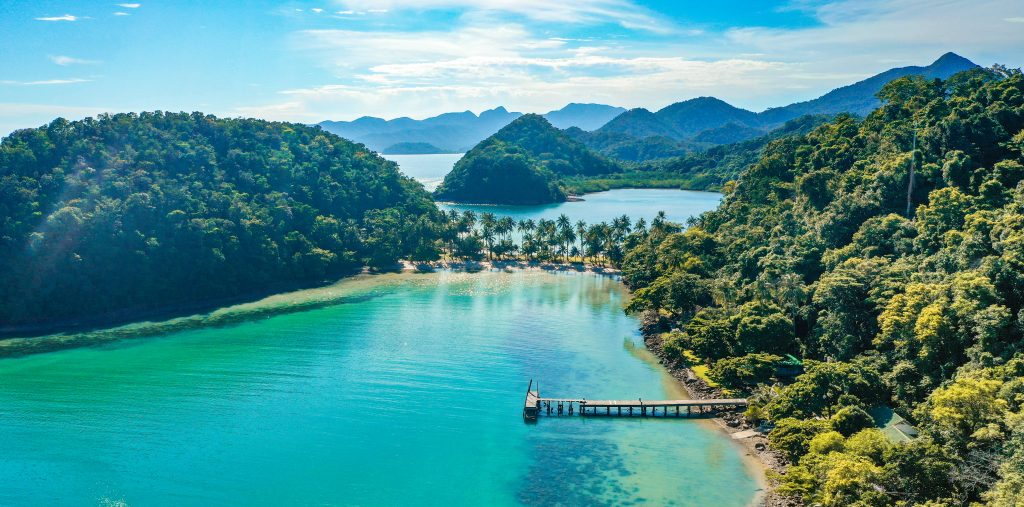 Also close to Koh Chang is Koh Ngam, a small paradise within the National Park. Part of the beauty of this spot is its unique shape of two small mountains joined together by a sandbar, with matching crescent-shaped bays on either side.
The Unique Charms of Trat Province
So you've seen the best islands to start your hop from; now here are a few, out of many, Trat Province attractions to look out for.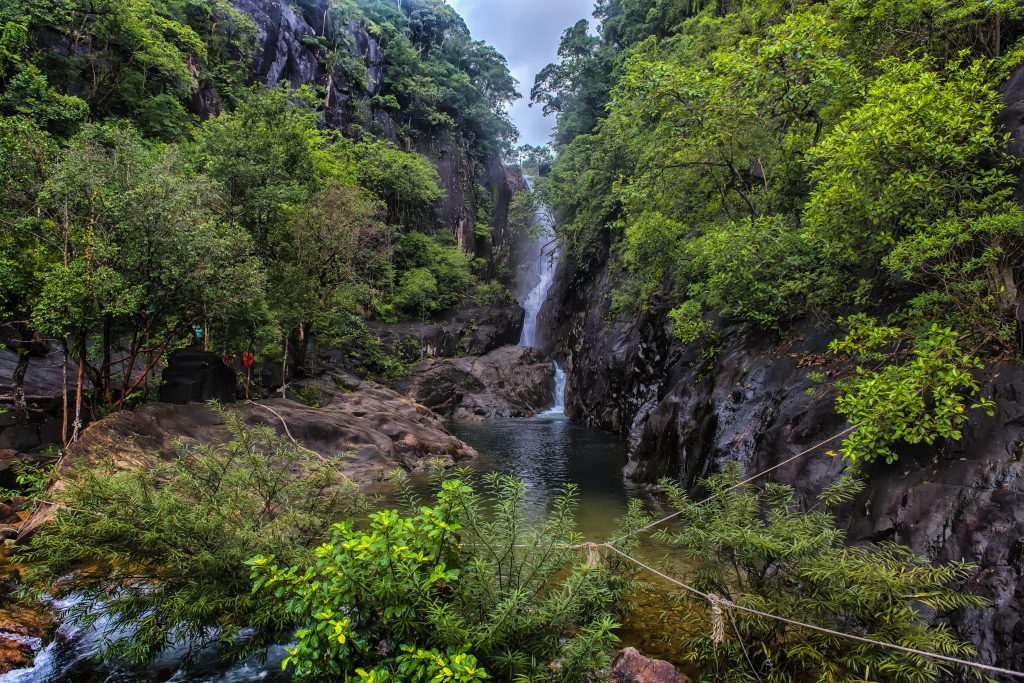 Koh Chang National Park Viewpoint
Get a lovely view of sunrises, sunsets, early birds, lush green forests, the turquoise sea, and surrounding islands, from this viewpoint.
Khlong Chao Waterfalls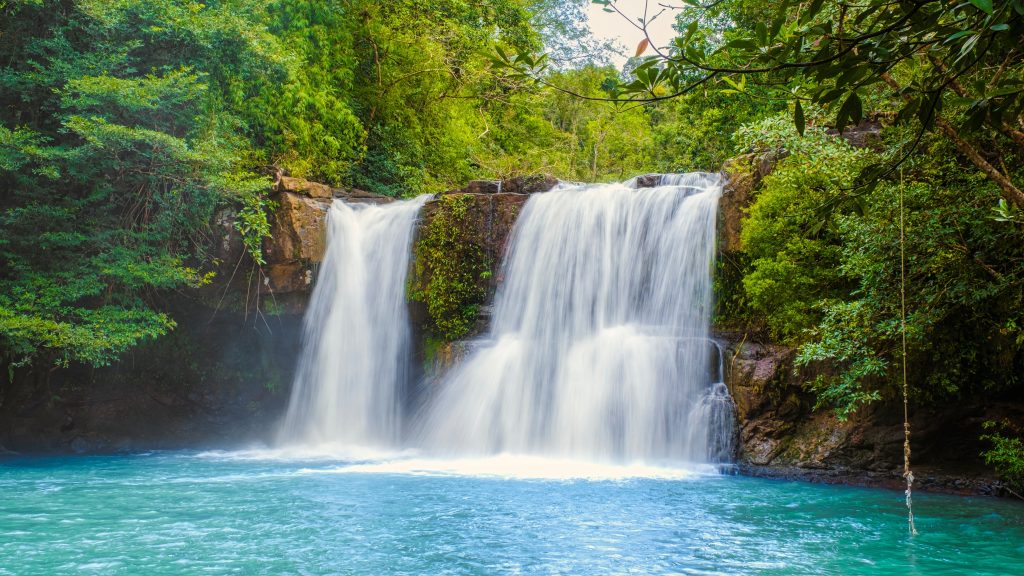 Especially attractive during the rains, these three scenic waterfalls offer fresh, clean pools you can swim in, plus lots of fish and butterflies to admire.
Lonely Beach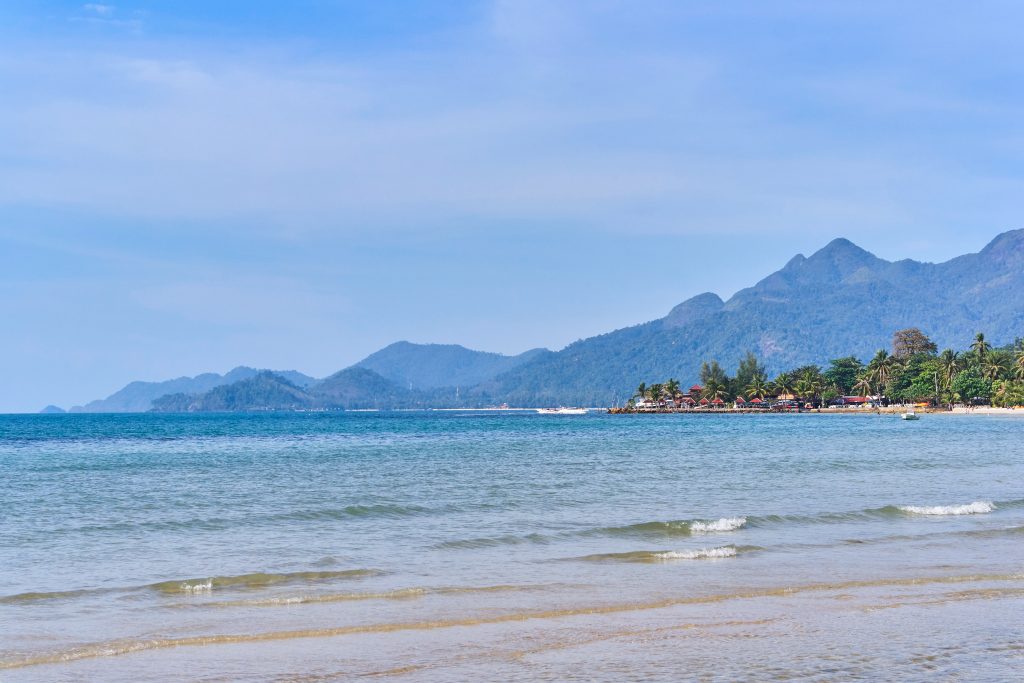 A beautiful long beach ringed by shade trees. Here you can just relax, read, or swim. Also visit the restaurant to enjoy some good food and socialize with the other diners.
City Pillar
One of the most gorgeous Chinese-style shrines in Thailand. Visit this sacred and colorful place of worship to pay your respects, then you can stroll to the inviting Trat market which is close by.
The Old Tree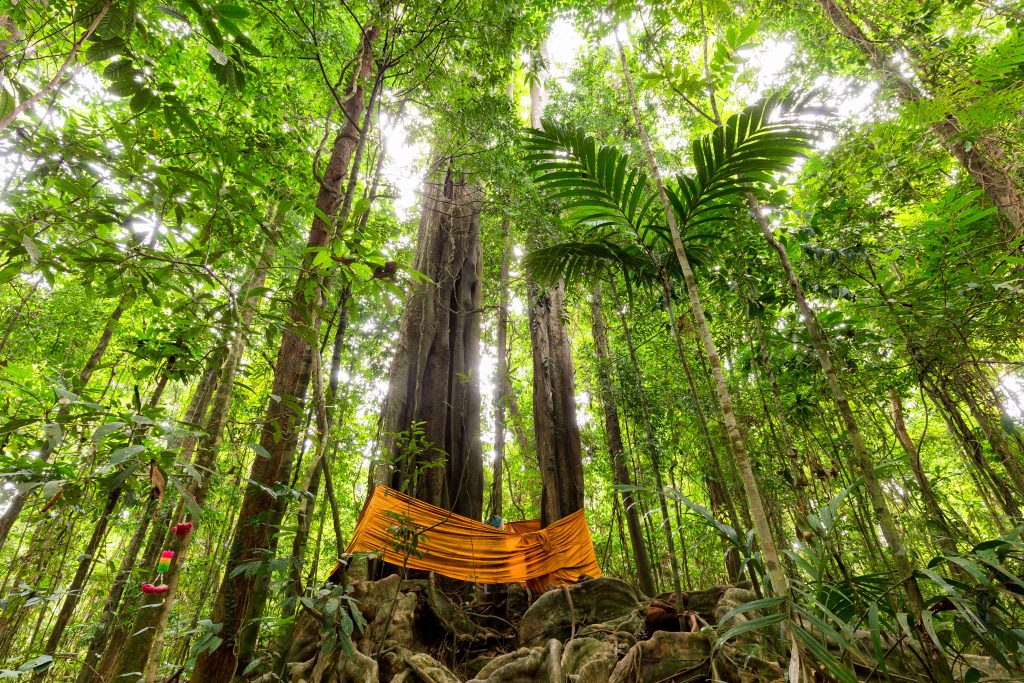 A 500-year-old tree beside a dirt road in Koh Kood. Wander around the base of this magnificent tree, admire the huge, gnarled roots, and enjoy the sound of the leaves and birds on its branches.
Ban Ao Yai
This is a genuine fishing village on the water, with a couple of great seafood restaurants. Pack a camera to take photos of the scenic environment with stilted dwellings.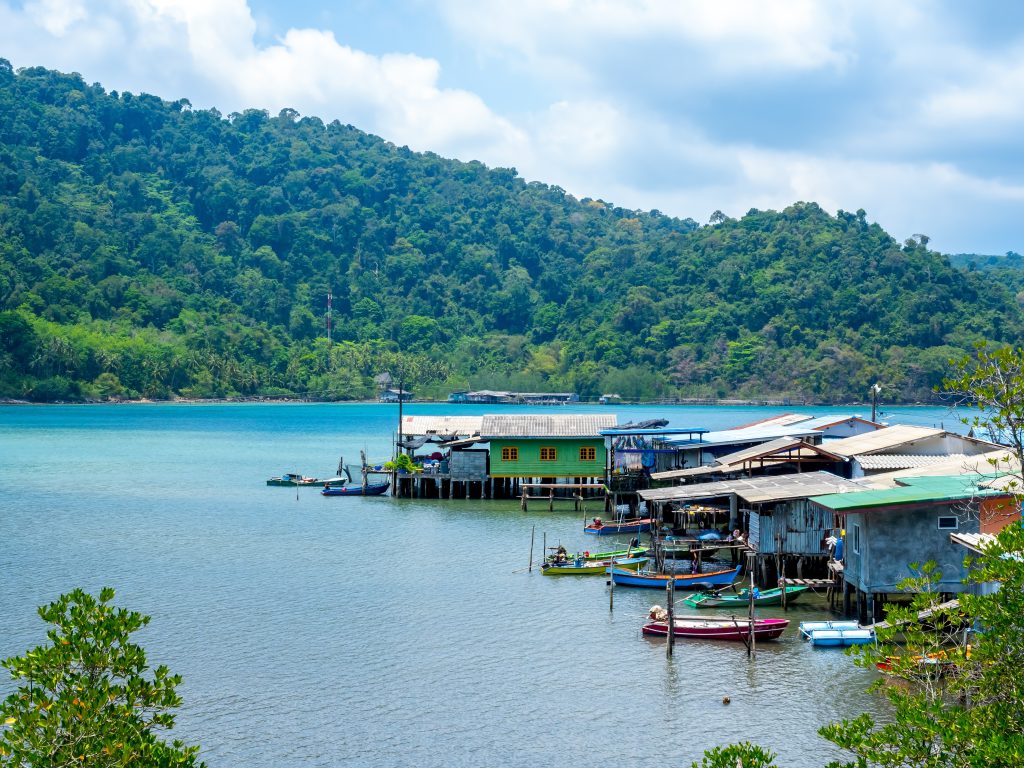 Boonsiri Ferry
Enjoy a smooth, exciting journey from the Boonsiri Ferry office near Laem Sok Pier, to two of Trat's most popular tourist islands, Koh Mak and Koh Kood, inside this high-speed, air-conditioned, catamaran boat.
Napalai Thai Cuisine School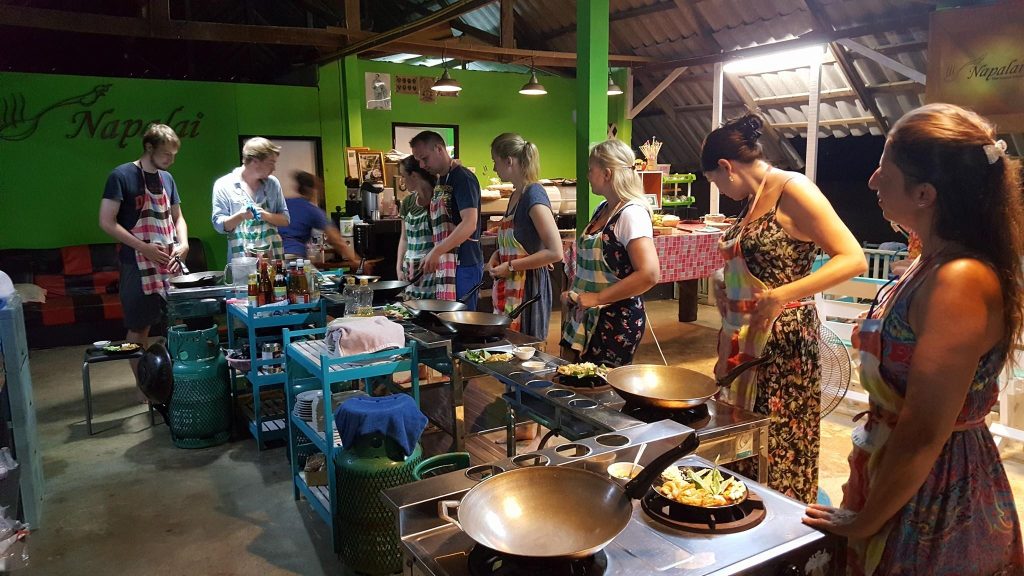 Take cooking lessons from a friendly and amazing chef; uncover some of the secrets of Thai cuisine; and enjoy delicious food you contributed to making.
Laem Son Beach
This prime sunrise venue at the northern end of the island offers tranquility and great Thai food. Ride a bike through woods of latex trees and latex factories to reach it.
The Orthodox Church
Visit or attend a service at this beautiful, welcoming Russian Church in Koh Chang, and admire its traditional architectural style and iconography associated with Orthodox Christianity.