Things to do in Ko Pha Ngan
Ko Pha Ngan, one of Thailand's most picturesque islands, ranked No.1 for workcation destination in a recent survey* with its affordable cost of living US$1,051 (37,900 THB/month) and internet speed at 24 Mbps.
Being the country's 5th biggest island, Ko Pha Ngan is full of things to do and places to see such as the famous Bottle Beach Viewpoint, the crescent-shaped Thong Nai Pan Noi Beach, a 2.5 km long beach of Chaloklum with a feel of fishing village, the most spoken one of Haad Rin with beachfront restaurants, a wide stretch of Haad Yao Beach perfect for watching the sunset, a hidden Than Prawet Waterfall to go for a refreshing dip, and the rest of it. Let's find out some of the top things to do in Ko Pha Ngan !
*A recent survey conducted by William Russell, a website that offers health insurance, life insurance, and income protection plans for people living and working abroad.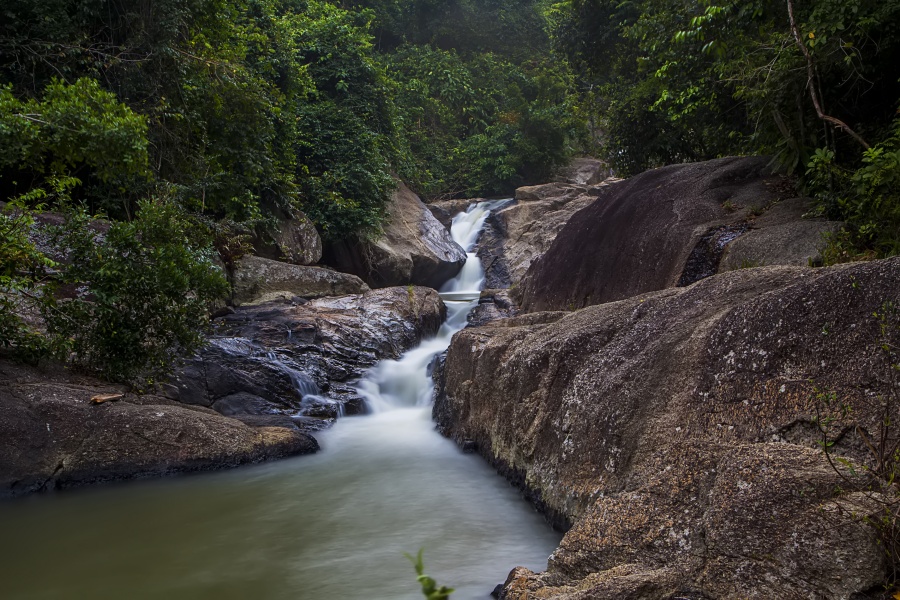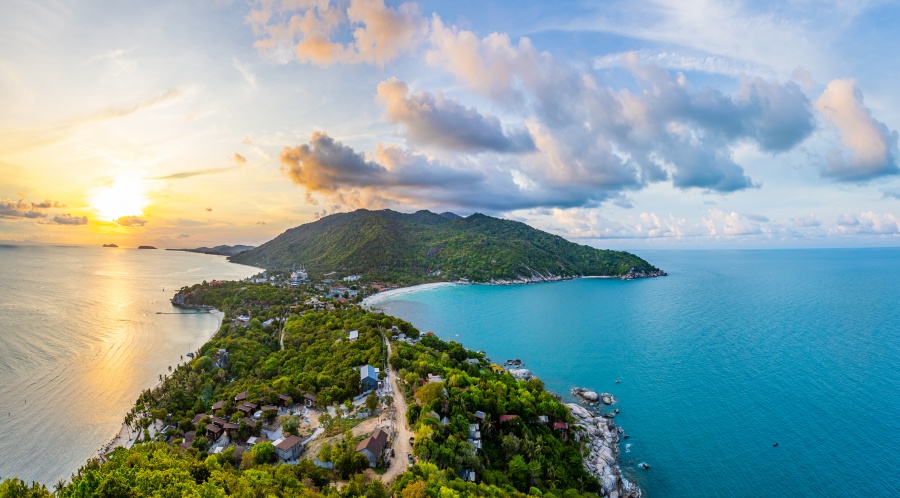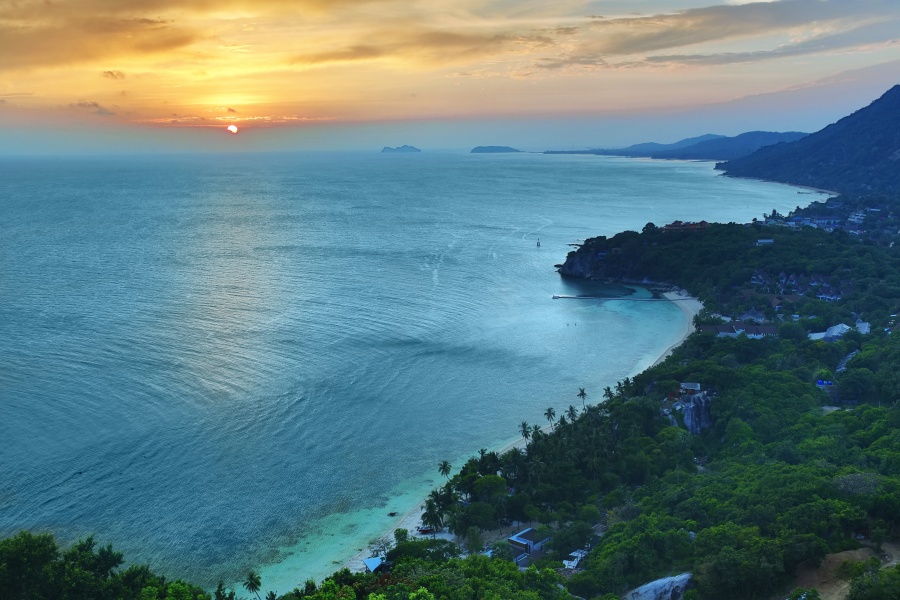 Here are some of the things to do in Ko Pha Ngan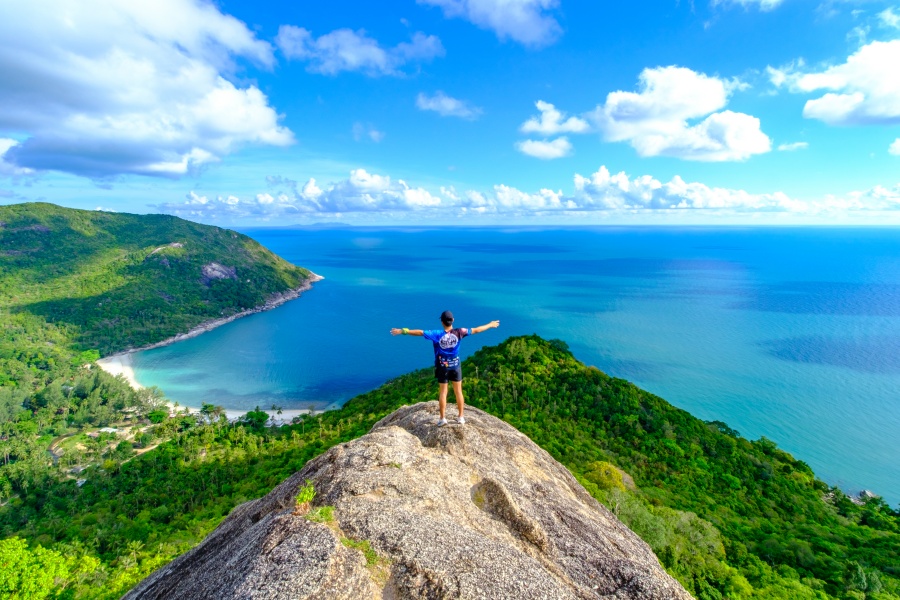 Bottle Beach – Challenge yourself on the way up to the famous Bottle Beach Viewpoint.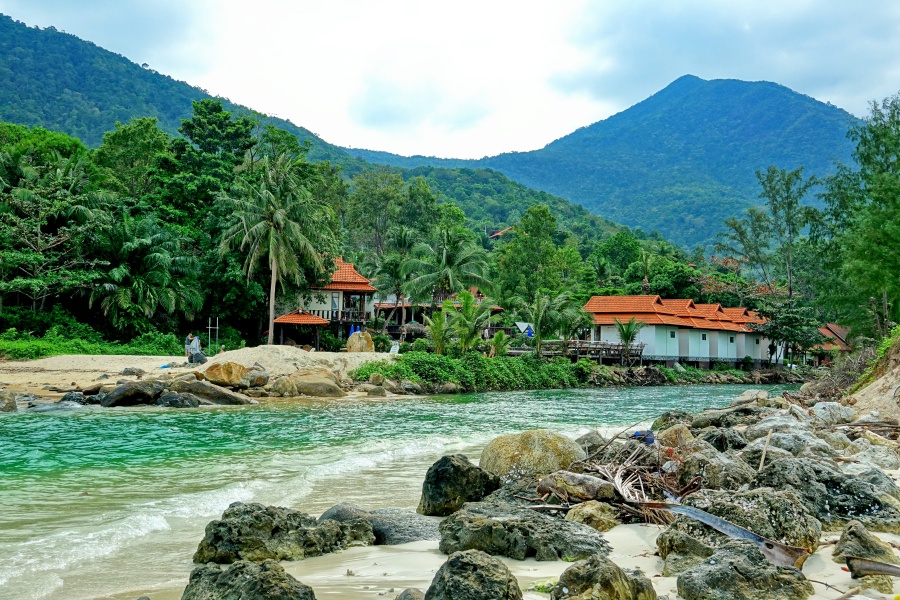 Chaloklum Beach – A 2.5 km long beach with a feel of fishing village, not touristic, and famous for its dried squid.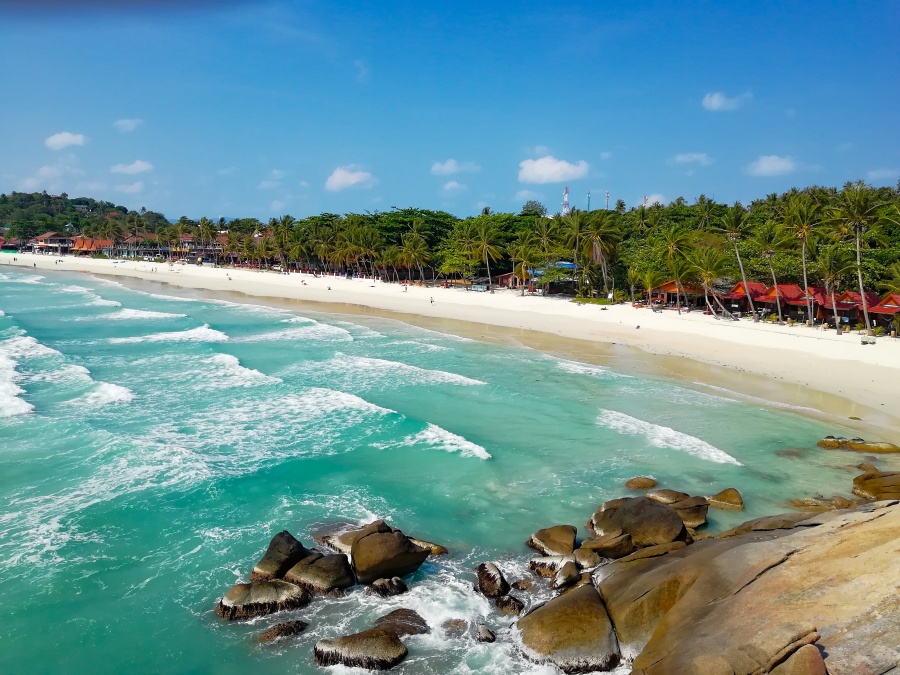 Haad Rin – The most spoken one with beachfront restaurants, and great places to shop variety of crafts.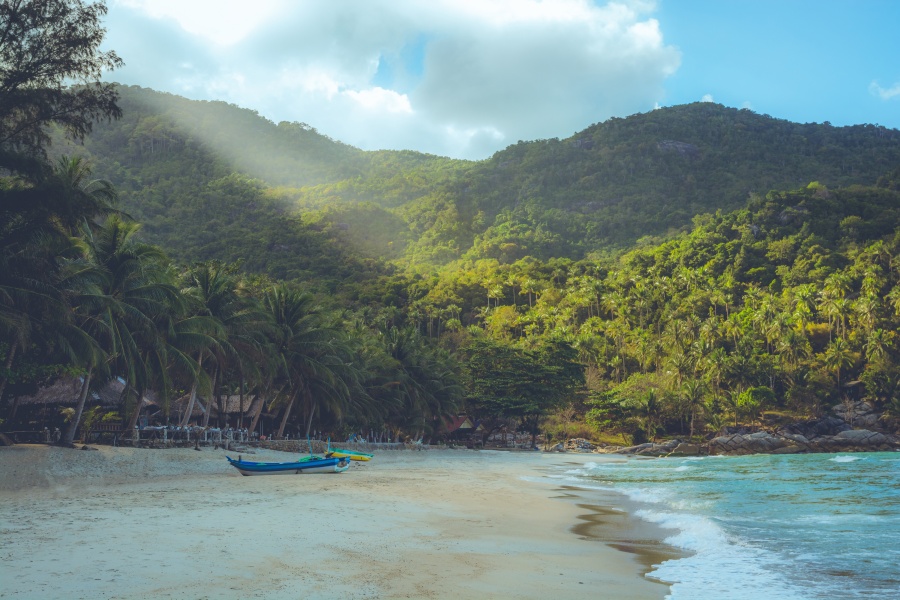 A quiet secluded corner of Bottle Beach where you can reach there by a short boat ride from Chaloklum or take a mountain ride from the west side of the island.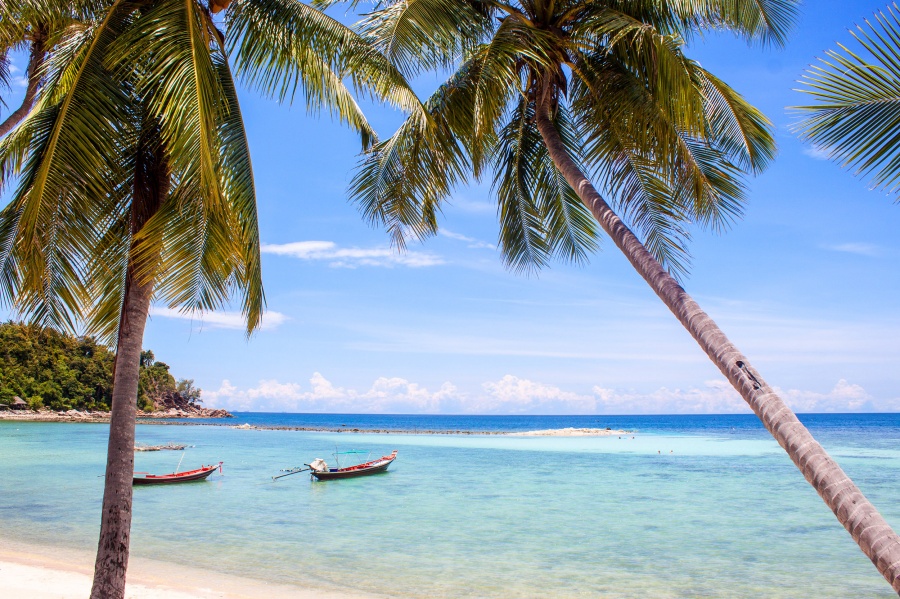 Haad Yao – Enjoy chilled vibes of swaying palm trees, shallow water, a wide stretch of sand, and stunning sunset as the beach is facing West.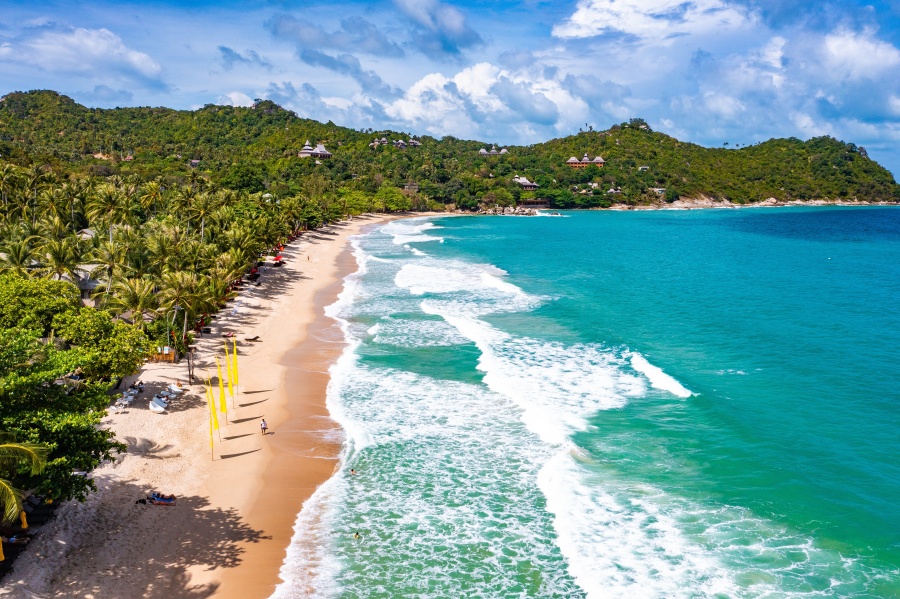 Thong Nai Pan Noi Beach – The crescent-shaped beach known for its white sand, crystal clear water and coconut trees.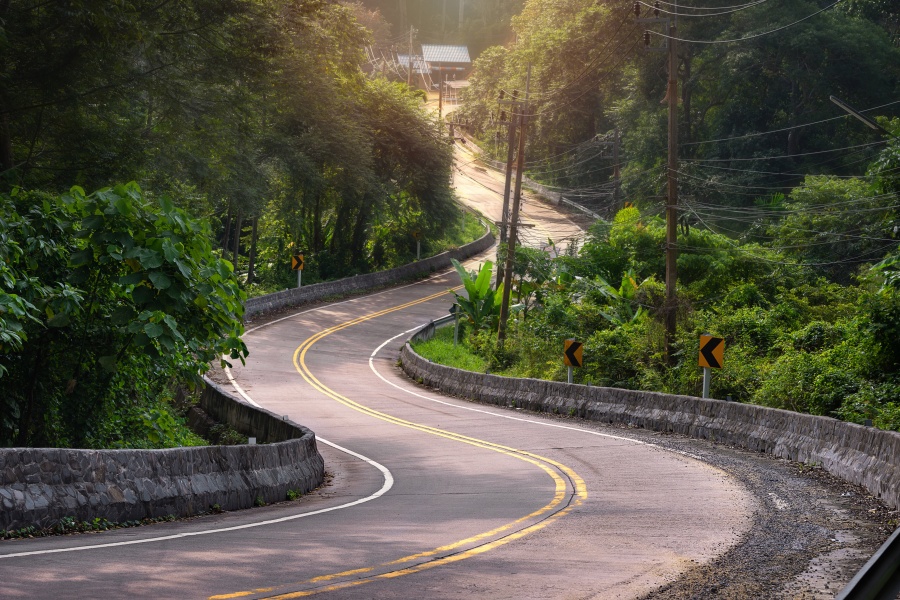 Have a beautiful morning ride on a winding road to Haad Than Sadet Beach.
Than Prawet Waterfall – One of the most quiet and peaceful destinations on Ko Pha Ngan where you can go for a refreshing dip. The waterfall has received its name from King Rama V.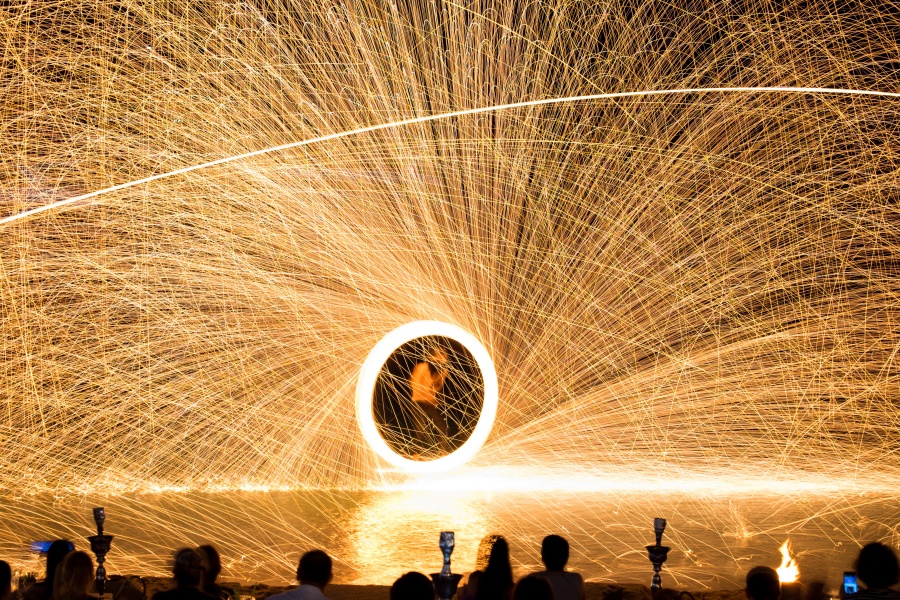 Complete the night with traditional Thai fire show on Haad Rin.
✈️ Fly with Bangkok Airways to Ko Samui and take a speedboat or ferry just 30 minutes to Ko Pha Ngan.
✅ Book your flight to Ko Samui on https://bit.ly/3PS60HW
Fly to Samui with Bangkok Airways, passengers on Economy Class will be provided with the following services free of charge:
20 kg Baggage Allowance
Access to Boutique Lounge* and enjoy our light meals and drinks buffet
In-flight Meal
Seat Selection**
Remarks:
*Boutique Lounge at Bangkok / Chiang Mai / Phuket Airport, and Courtesy Corner at Samui Airport.
**The scope of seat selection on the flight depends on the airfare selected.