The second largest city in Thailand after Bangkok, Chiang Mai in the mountainous northern region of the country boasts a population of over 1.2 million. As it has lots to offer, the city has been a major tourist destination where people come to have fun at any time of the year – even during the rainy season (May to October). In fact, the green season can be a great time to visit Chiang Mai.
So if you're up for some wet, cloudy, but fun adventure at this destination, here are tips on how to prepare for a rainy season trip to Chiang Mai, some of the best places to visit in the city, and more.
Choosing Your Wardrobe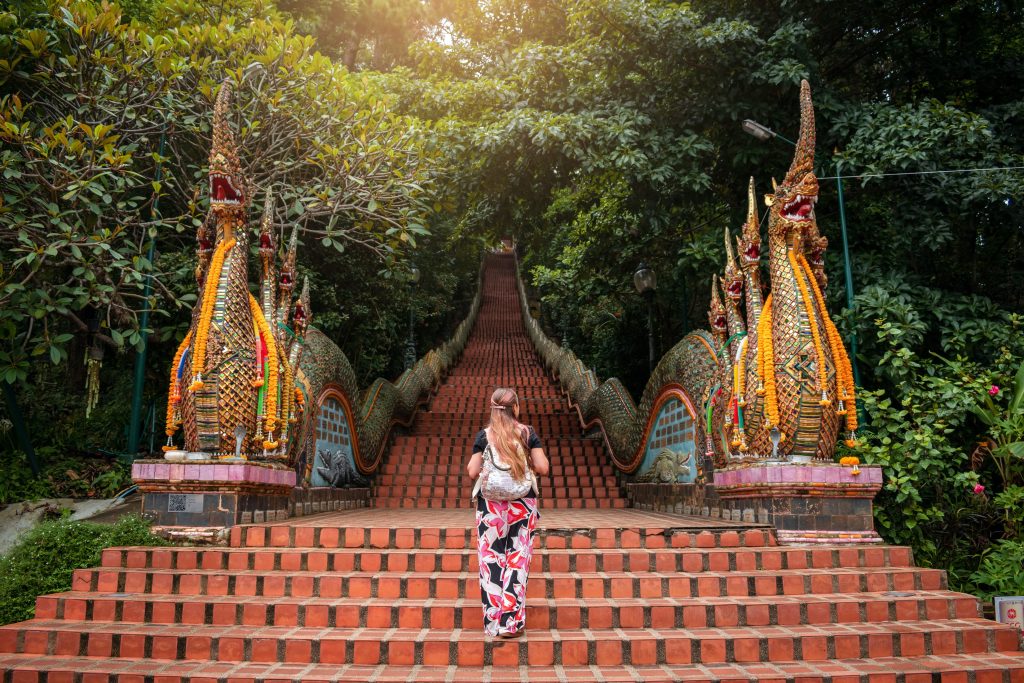 One of the first things you should give some thought to, is the kind of clothes you need to pack for your trip. As "rainy season" here doesn't imply rainfall all day, you'll naturally require a varied wardrobe to suit the weather at different times of the day.
Start by packing a high-quality raincoat because when it rains in Chiang Mai, the downpour can be pretty aggressive, especially from July to September, and a raincoat will protect you better, and leave your hands free, unlike an umbrella.
Next is a rain boot, or any other type of waterproof footwear that won't become soggy when it gets wet. A sweater, and other thick articles of clothing are also highly recommended because outbursts of rain here are typically followed by significantly cooler weather.
If you intend to arrive in the city as early as May or June, include light-colored clothes with light, breathable fabrics that can keep you cool, as the weather will still be somewhat hot and humid before the rains start in earnest. For trekking or hiking, light wool materials are ideal, as they naturally help to regulate body temperature in any weather; and strong shoes are necessary. Favor long pants and long-sleeved shirts so you'll be protected from mosquitoes as well.
Also recommended are a hat and sunglasses to shield your head and eyes from the sun when it shines.
Finally, remember that Thailand is a Buddhist country with a conservative population and lots of temples and shrines, some of which you may visit. Therefore, it's best to choose modest clothes so you can dress appropriately, especially if you're female.
Other Preparations
What and what, apart from wears, would you need to pack, or do, to make your rainy season trip to Chiang Mai a success?
A small waterproof backpack or rucksack will be necessary to keep your essentials safe and dry while you tour the city. You can go further to include a waterproof phone bag or pouch. While an umbrella may be unnecessary if a good rain coat is part of your wardrobe, it could also come in handy.
It's also advisable to pack an insect/mosquito repellent, especially if you're going to spend a lot of time outdoors; such won't be easy to find in Chiang Mai, and will be expensive if found. While you probably won't need it that much, you can as well throw in some sunscreen. A water bottle is also a good idea (especially if it has water filtration or purifying capabilities), as is a travel first aid kit.
Other items to consider include a travel adapter plug and extension socket for your electrical gadgets, a pair of binoculars, a camera, and plenty of coins for tipping.
Remember to leave some space for the souvenirs you'll buy in Chiang Mai; and when you're done packing, use a luggage scale to weigh your luggage to ensure it doesn't exceed the recommended weight allowance and attract unexpected baggage fees.
Pros of Visiting Chiang Mai During the Rainy Season
So what really makes the wet season a good time to visit the "New City" (English for Chiang Mai)?
The city tends to be less crowded, so you can leisurely enjoy its attractions without feeling overwhelmed
The landscape is much more beautiful as plants are in full bloom. It's the "green season" after all!
Temperatures are cooler, especially in the later rainy season months, so your stay will be more comfortable
Flight, accommodation, and other costs are generally reduced, thus you'll be getting the same level of quality and comfort for less
Top 10 Places to Visit in Chiang Mai During the Rainy Season
Now let's briefly talk about some of the must-visit places or most popular attractions in Chiang Mai. Since it usually only rains in the afternoons, you can visit outdoor attractions earlier or later in the day if you'd rather avoid the rain.
1. Doi Inthanon National Park
Get familiar with 362 different animal species, and birdwatch at this animal sanctuary situated on the highest peak in Thailand.
2. Wiang Kum Kam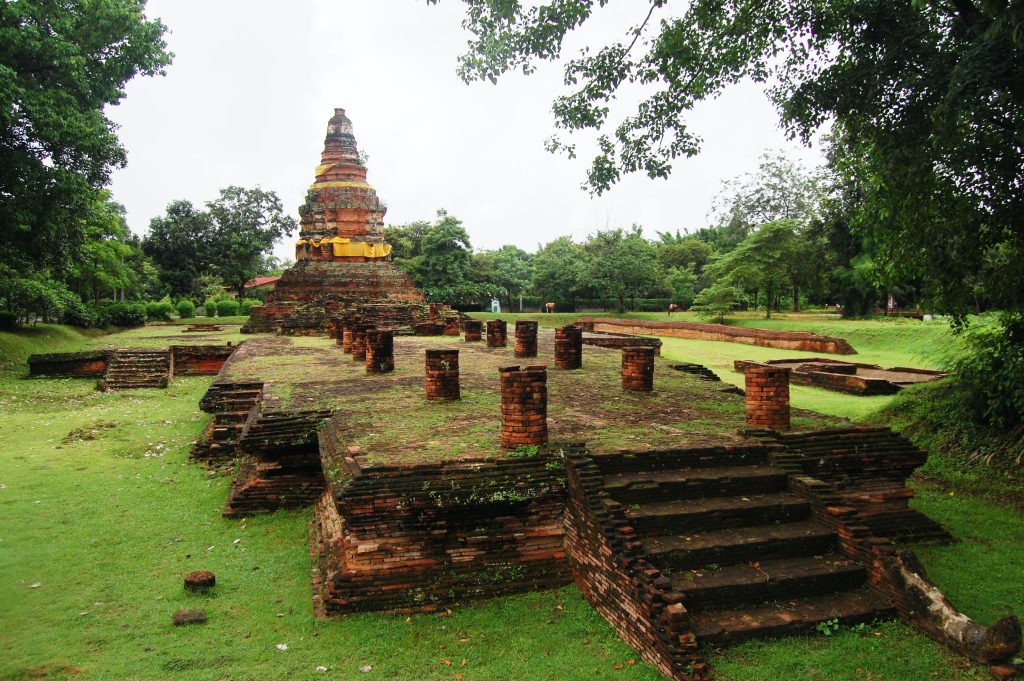 This is the ruins of an ancient underground city in southern Chiang Mai. Admire the Buddhist architecture, sculptures, stone tablets, earthenware, pottery, etc.; then explore the attractive countryside.
3. Bo Sang Handicrafts Center
At this famous handicrafts village, you'll find lots of nice hand-painted umbrellas, large garden or patio parasols, and other handmade products of sa paper construction.
4. Queen Sirikit Botanical Garden
The first of its kind in Thailand, this 220-hectare-large botanical garden will wow you with its array of plants from all around the world.
5. Wat Phra That Doi Suthep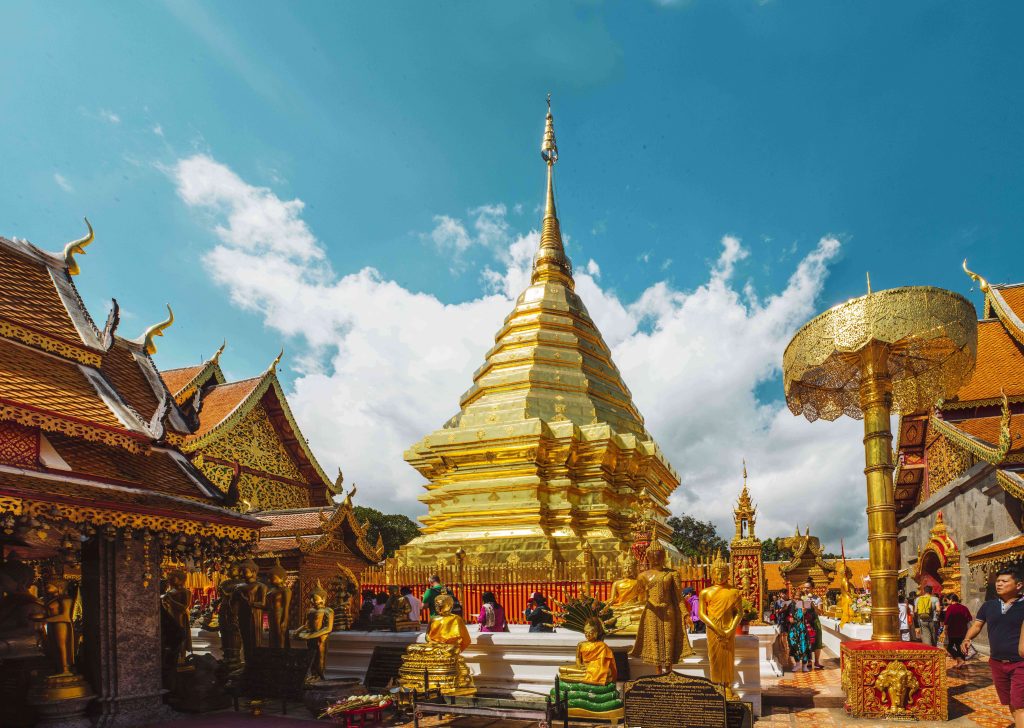 Visit this ancient, impressive, historically and spiritually significant temple set on a regal mountain. This symbol of the Lanna culture is crowned by a 24-meter-tall, gold-plated chedi.
6. Royal Park Rajapruek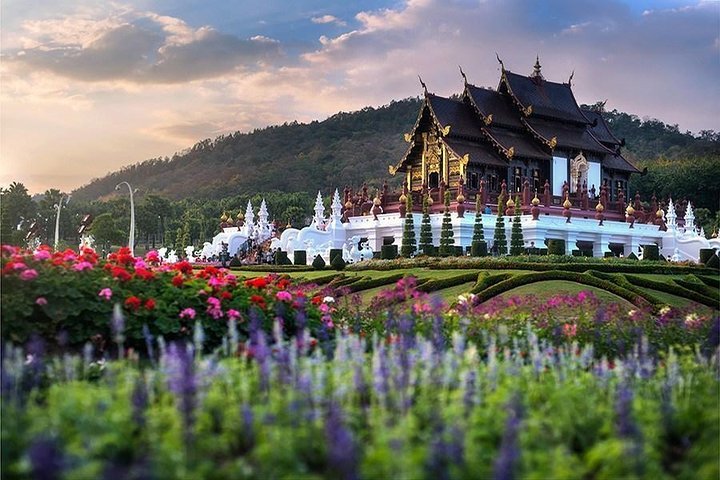 Boasting the Thai Tropical Garden, the Orchid Garden and International Gardens, this large public park with various royal exhibitions promises to entertain.
7. Chiang Mai Old City Temples
Tour Chiang Mai's Old City with narrow streets, historical buildings, old shophouses and, of course, beautiful temples like the Wat Phra Singh, Wat Chedi Luang, and Wat Phan Tao.
8. Lanna Folklife Museum
Still within the Old City, this renovated heritage museum offers lots of interesting information and exhibitions regarding the history, culture and lives of the Lanna people of northern Thailand.
9. Chiang Dao Cave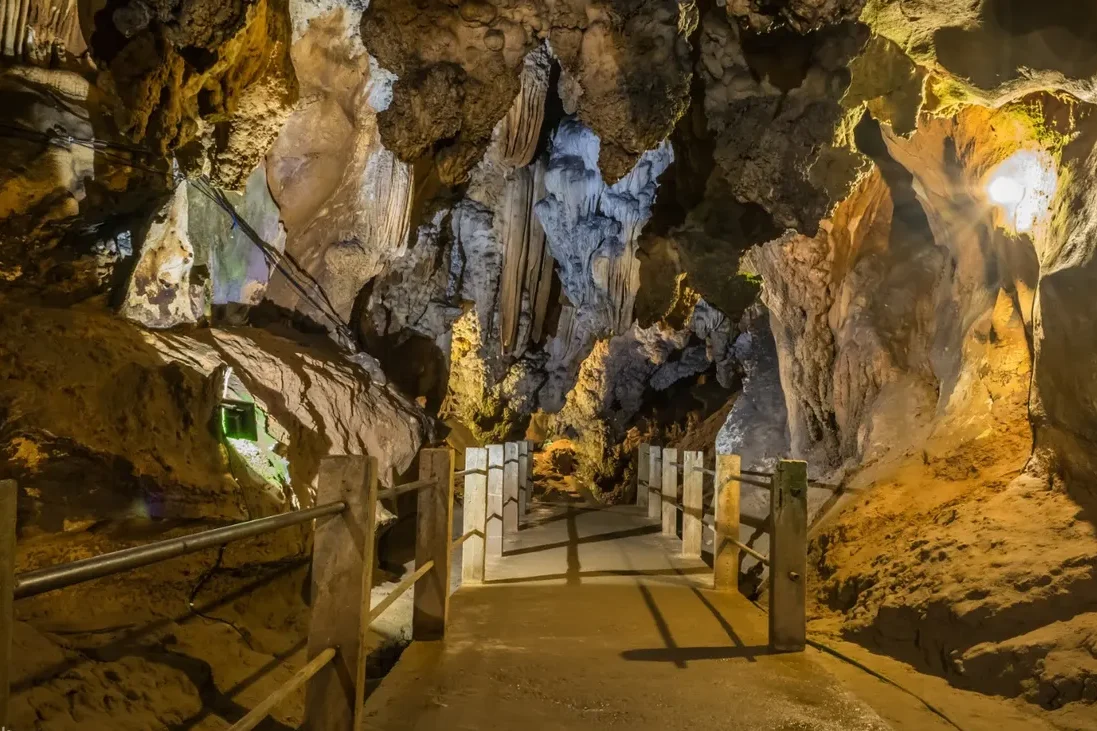 Explore this unique natural cave with caverns stretching deep into the mountains, and admire its spectacular limestone formations, frozen water walls, Buddhist shrines, etc.
10. Elephant Rescue Park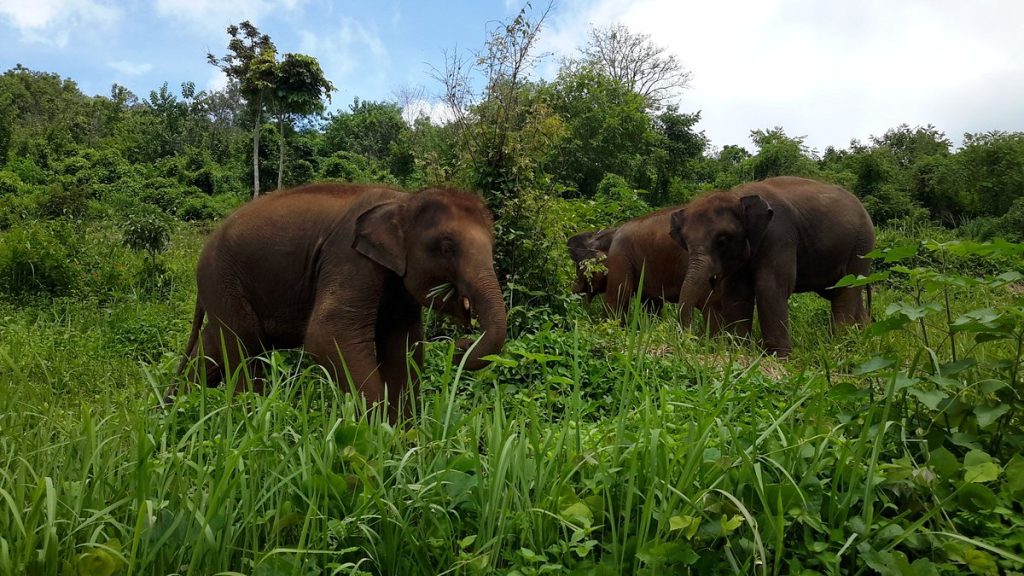 Have a memorable experience at this genuine and ethical sanctuary for elephants rescued from circuses, manual labor, and general mistreatment.