Lampang City (or Nakhon Lampang) is a trading and transportation hub that lies between Chiang Mai and Sukhothai in northern Thailand.
As the third largest city in the region, this capital of Lampang Province boasts some unique attributes which consistently attract tourists, regardless of the season. There's an abundance of natural wonders, temples, and architectural marvels nestled within the confines of this compelling destination, and even the rains are unable to dampen its lively and exciting atmosphere.
If you're planning a trip to northern Thailand during the wet season, be sure to check out Lampang. We'll proceed to discuss a few of its attractions, right after we comment on what to expect here in the rainy months.
Rainy Season in Lampang Province
Lampang Province's rainy season starts from May and runs till the end of October; however, unlike neighboring provinces, it receives less rainfall. The rains peak in September, but even then, rainfall rarely exceeds 200 mm.
In May when the rains are just kicking off, the average daily temperature is 35 oC; compare this with 30 oC in July when the rains have settled in, and 29 oC in October when they're subsiding. Expect about 16 to 20 days of rain in a month initially, and up to 25 days of downpour when the rains peak.
As for the chances of rainfall on an average day, expect 54% in May, 76% in July, and 47% in October.
The Wonders of Lampang during the rainy season
Lampang is a top-of-mind choice for tourists due to its amazing indoor and outdoor attractions. Check these out:
Chae Son National Park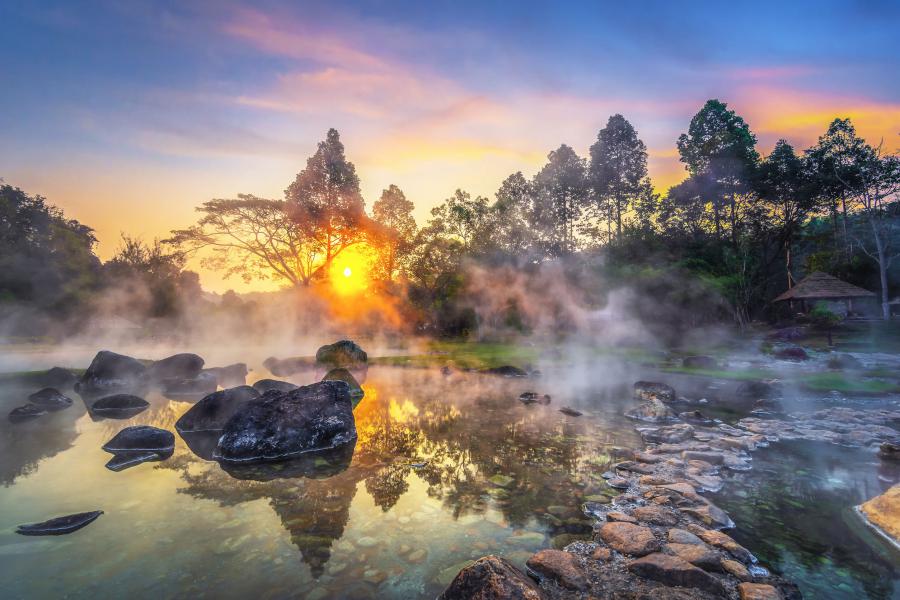 For a small entrance fee, you'll gain access into this natural park which is absolutely amazing.
There are numerous hot springs inside, in which tourists like to boil eggs; a beautiful waterfall with six levels and many interesting fish; private hot tubs ("onsen") in which you can relax and get rejuvenated; grassy fields where you can sit and have a picnic; numerous trees that generate fresh air; and more.
Wat Phra Kaeo Don Tao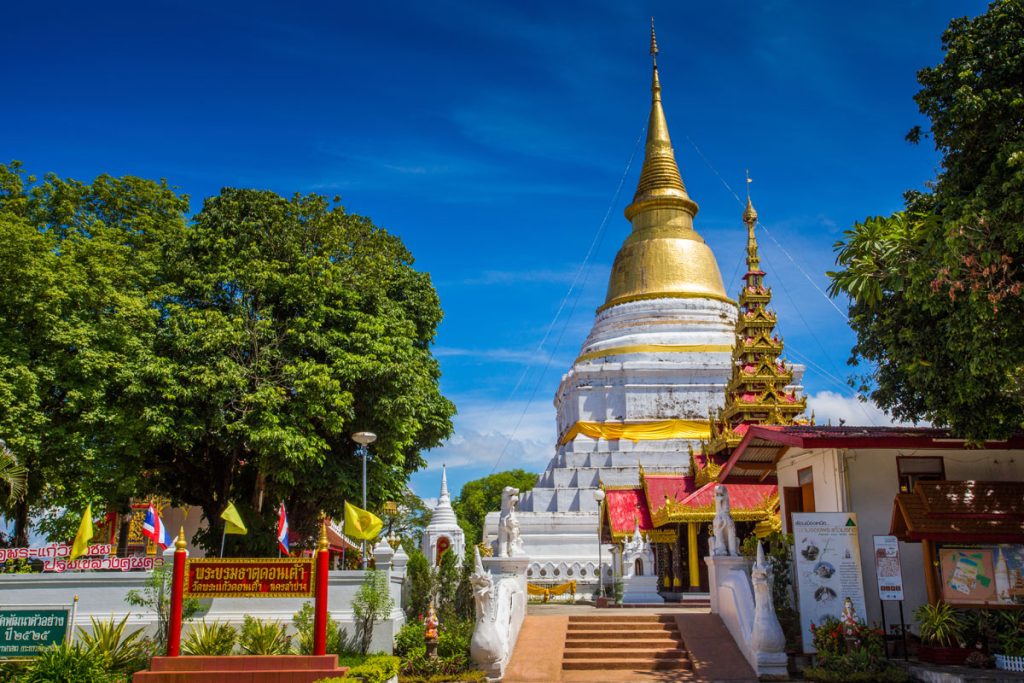 Wat Phra Kaeo Don Tao is the most popular of two iconic temples in one complex. This royal edifice once housed the famous Emerald Buddha, and its highlights include an eye-catching Burmese-European pavilion, a golden pagoda containing Buddha's hair, and a big squared pond with lotuses.
Stroll around the temple to view the ancient masterpieces of wooden craft shown around, the unique architecture boasting beautiful Burmese-styled wooden roofs gilded with gold and bells, and the museum with many antique collections.
Ratsadapisek Bridge
This 120-meter-long, white arched bridge made of reinforced concrete dates back to over 100 years ago, and is one of Lampang City's most significant historical landmarks.
Visit Kad Kong Ta walking street on a weekend night and you'll see this small yet interesting piece of architecture, all colorfully lit up and looking lovely. There's some nice street art around to admire, and delicious local food to be enjoyed at the Rassada market on one side of the bridge.
Lom Phu Kiew Emerald Pool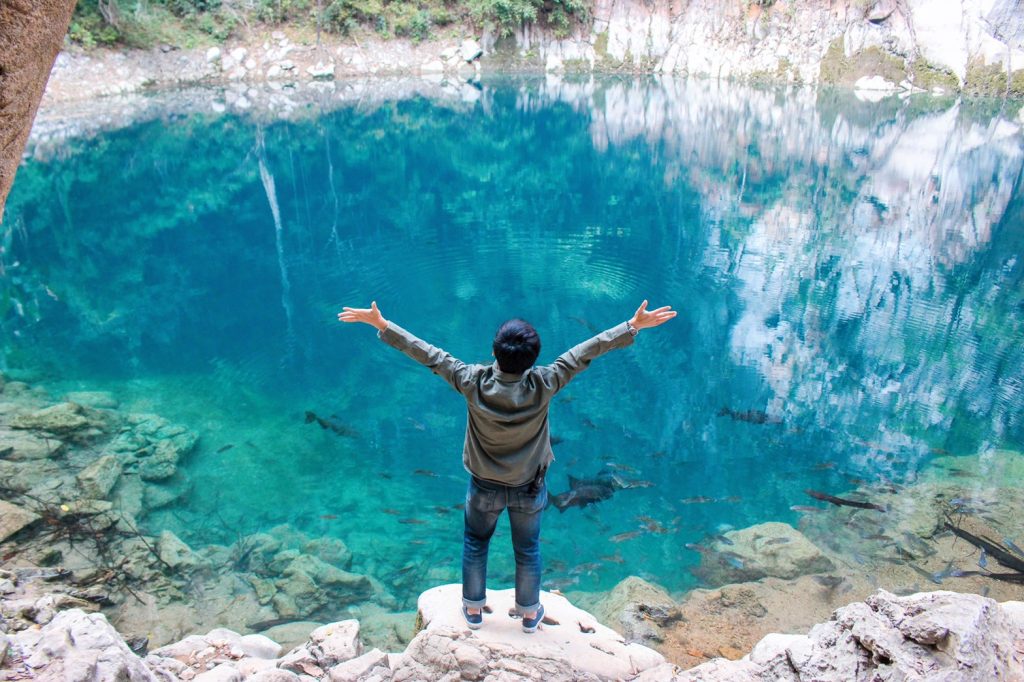 Lom Phu Kiew is a scenic blue lake resort area about 130 km north of Lampang.
Along the Highway 1 route to this old but recently remodeled park, the landscape sports magnificent mountain ranges; and when you get to the resort, another awesome sight awaits you: that of a pond or old sinkhole, with plenty of interesting fish in its clear emerald waters. The natural, beautiful view of the pond amidst green mountains is quite romantic.
Wat Chiang Rai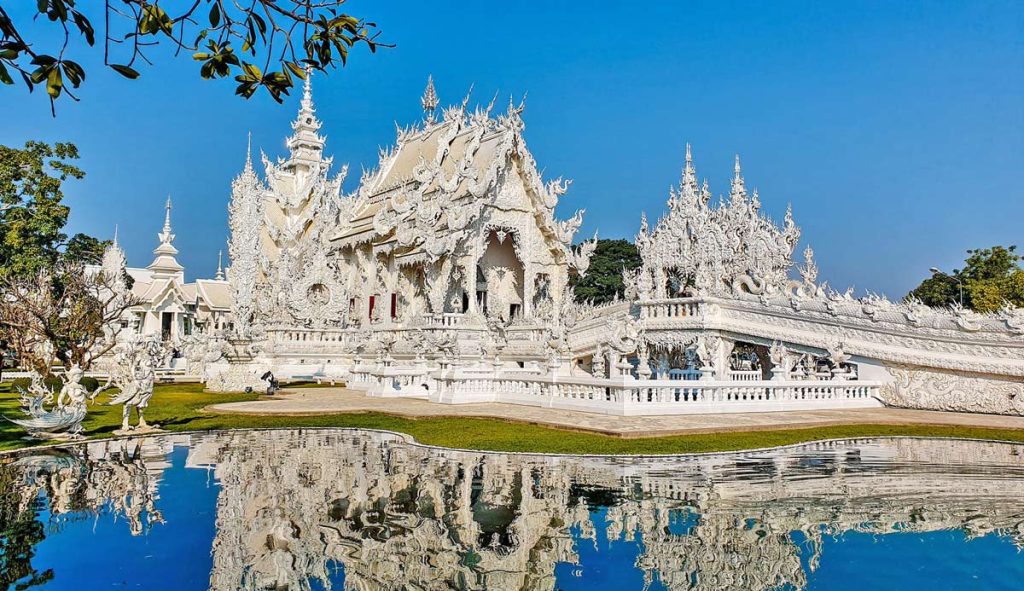 This white, gorgeous, Lanna-style temple located near the Clock Tower, is named thus because it was established by an exiled Chiang Rai lord over 300 years ago as a memorial to his hometown.
The architecture is simply stunning, with an outstanding white Buddha statue, and more on display. At night this temple is beautifully lit up, and within its complex are monk's residences, a community healthcare center, and a religious holiday school.
Horse Carriage Station
One of the absolute best ways to experience Lampang is to visit the Horse Carriage Station, pay a little fee, and get taken around the city in a colorful carriage drawn by one of the adorable, well-maintained horses at the station. Carriages used to be the main means of transportation here in the old days.
On your tour, you may pass many significant spots like the Clock Tower, Lampang Governor's Residence, the Ratsadapisek Bridge, the Old Quarter, and Wat Chiang Rai.
Ban Pa Miang Village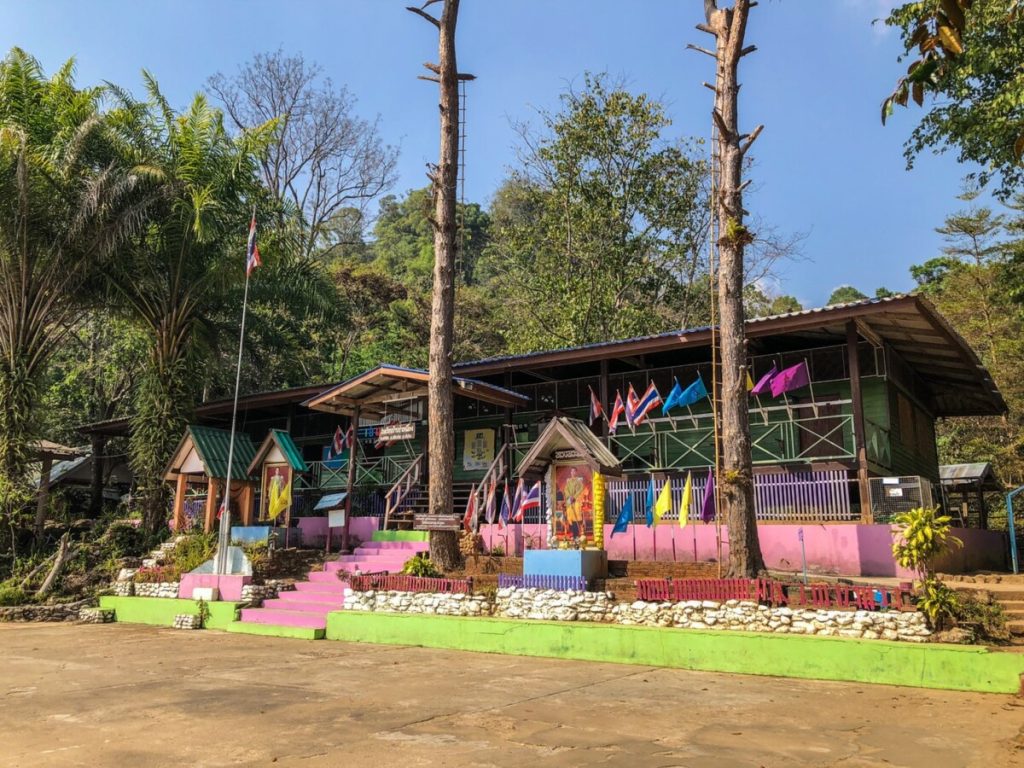 This homestay village about 14 km away from the Chae Son National Park sits on a high hill surrounded by green forests and a coffee plantation.
The weather here is pretty cool all year round, and you can do some gardening with the villagers; stroll through the Miang forest and find forest products; participate in a leaves pillow activity; have your fill of the local dishes; enjoy some local music; then relax and have a refreshing rest.
Bhumi Lakhon Museum
A good way to spend a rainy couple of hours in Lampang is to relax at an indoor tourist destination, like the Bhumi Nakhon Museum, and acquire some knowledge.
This local museum will inform you, through multimedia displays, of all you'd like to know regarding the history and development of Lampang, its local culture, war years, transportation, etc. The Tourist Information Center behind the museum also offers useful maps and brochures.
Indra Outlet
Indra Outlet is hands-down one of the best ceramic factories in Lampang, with beautiful grounds, a giant chicken bowl, and lovely displays of a huge array of top-shelf ceramic products like plates, bowls, mugs, plant-pots and even money boxes.
Also featured is an exhibition about the factory and its founder, plus miniatures of some of Lampang's tourist attractions, including the Ratchadapisek Bridge, the Tower Clock in the city center, and the Lignite Mae Moh Electrical Power Plant.
Refresh at the excellent café offering cheap soda, coffee and blended milk.
Wat Chai Mongkhon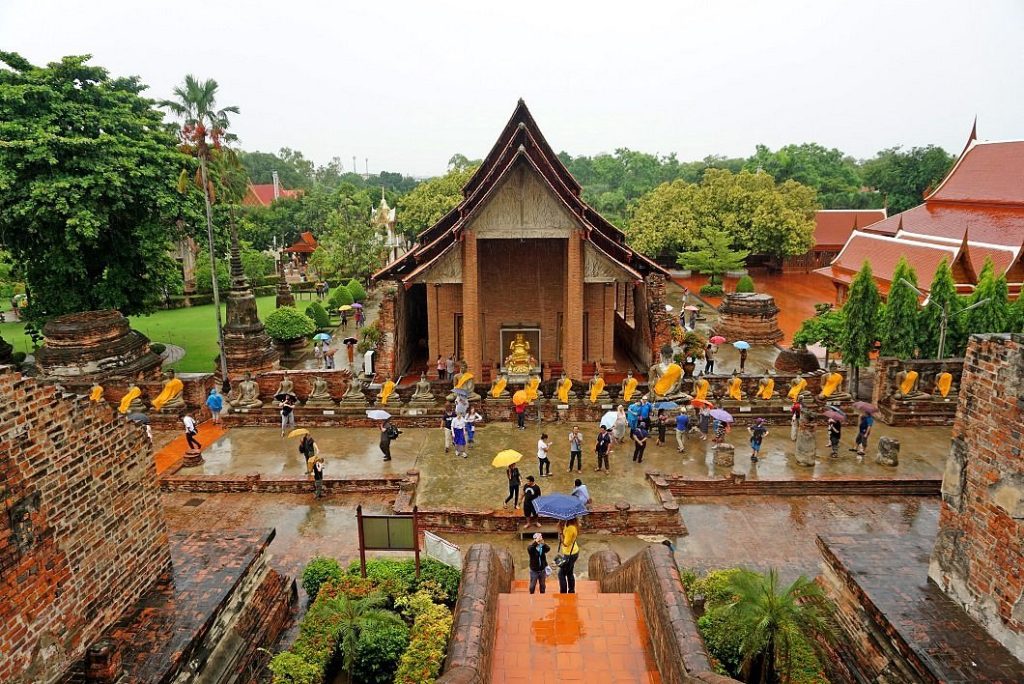 Though it may seem abandoned at first glance, Wat Chai Mongkhon is one temple you don't want to miss.
Inside its main hall lies a very beautiful Buddha statue surrounded by his disciples; the mosaic background represents angels, and the carved wood curtain with decorations represent significant events in the Buddha's ordination.
There are also some splendid decorations around, including Burmese woodcrafts, and the resident abbot will show you the wonderful temple artifacts collection on request.
You can visit all these top Lampang attractions and more, whether it's raining or not; just remember to pack appropriate clothes, including a raincoat.