Travelling takes you to new places, lets you meet different types of people and makes you see things in a new perspective, which is why today's travel blog will be talking about new holiday destinations you and your family can go to!
The modern world has made it so much easier to plan an Asia travel adventure. Asia's boutique airline Bangkok Airways let you check flight deals and book flights online – making planning trips more accessible!
Itching to book flights online to your next destination? Read on as we share with you what you can discover in destinations such as Danang, Hoi An and Hue in Vietnam and know why Bangkok Airways is the best airline to fly you to these amazing places!
Danang, Vietnam is one of the largest cities in the country. It is a beautiful mix of an original fishing village and modern commercialism. Boasting its tranquil white sand is the most famous beach in Danang called Non Nuoc Beach or more popularly known as Vietnam Beach.
At the foot of the well-known Five Marble Mountains is where you can find another exciting place to visit in Danang – the Non Nuoc Fine Arts Village. Buddhist sanctuaries can be found in Thuy Son Mountain which is a place considered to be sacred by locals. Before leaving, you can also buy the perfect souvenirs like vases, marble carving products and other crafts available at the village.
Once you book flights online going to Danang, make sure to also visit Hoi An where you can find centuries-old Buddhist temples, charming museums and colonial shop houses. Due to the well-preserved mixture of Japanese, Vietnamese, French and Chinese architecture, Hoi An's ancient town as well as the riverside are declared UNESCO World Heritage Sites.
Meanwhile, 700km south of Ha Noi is where Hue is located, the capital city of Thua Thien Hue in the province of Central Vietnam. Hue is considered to be the most royal city in Vietnam and its charm will keep coming back for more.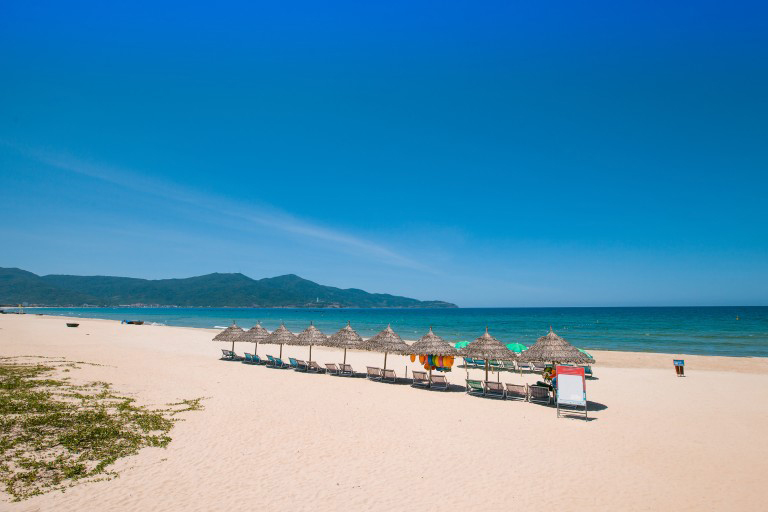 The charming city of Hue is also a UNESCO World Heritage Site, with holiday destinations such as the four citadels occupying the northern part of Perfume River, historic Emperor Thombs and the picturesque view where you can find majestic pagodas. There are also Thuan An and Lang Co beaches as well as mineral hot springs located in Phong An, Phong Dien.
Excited to experience Danang, Hue and Hoi An? You can purchase airline tickets and book flights online through Bangkok Airways, the best airline that can fly you to Vietnam! Direct flights from Bangkok to Danang are available. What are you waiting for? Head on to Bangkok Airways website and buy your tickets now!
When you fly with Bangkok Airways, you are always assured to be given only the highest customer service, smooth sailing flights, and a relaxing and enjoyable trip from beginning to end – letting you create long-lasting memories with your family and friends. You can visit Bangkok Airways Blog for more travel tips and holiday destinations Bangkok Airways can take you!