Valentine's Day may be over but that doesn't mean you can't show your love to your significant other, right? How about planning a romantic getaway for the two of you?
Traveling with your special someone creates long-lasting memories and helps to get to know each other better. So why not plan a trip to Thailand, the go-to-country for love-struck couples and make it a Thailand vacation filled with love, adventures and everything in between?
Indulge yourselves with an experience of a lifetime and let the exotic beauty, picture-perfect beaches and adventure-filled activities of Thailand keep you and your loved one even more in synched with each other and more in love with life.
Start planning your travel itinerary among these 5 romantic places for your trip to Thailand! Where would you go first?
Krabi
Are you and your loved one an adventure type of couple? In Krabi, aside from lounging at the beach or swimming in the beautiful, clear water, couples can go kayaking, scuba diving, rock climbing and island hopping.
You can also go for an overnight trip to some of Krabi's deserted islands like Koh Hong Island and have a candle light dinner with your loved one.
Ko Ngai
Ko Ngai, also spelled as Ko Hai is a picturesque little paradise. This small island is just perfect for an intimate getaway for couples who want peace and serenity.
Lie down on the sand bar and feel the turquoise water as it hovers to the pristine white sand. You can also go snorkeling in Ko Ngai's beaches and see the beautiful coral reef.  Not so far away is an island called Ko Kradan that is also perfect for snorkeling because of its breathtaking underwater wonders.
Khao Lak
Kilometers-stretch of light brown sandy beaches, Khao Lak is a choice for couples as well as families and friends. Due to the nearby Ko Similan Islands, divers also love staying at Khao Lak Island.
Let the breath of fresh air and calming sound of waves welcome you as you step into Khao Lak. Nang Thong (also called as Bang La On) and Bang Nian are the most popular beaches in Khao Lak. They also boast pristine sandy beaches as well as jungle covered hills.
Koh Samui
Koh Samui has transformed from being a small fishing island to being an ultra-modern destination which is a must visit on your trip to Thailand.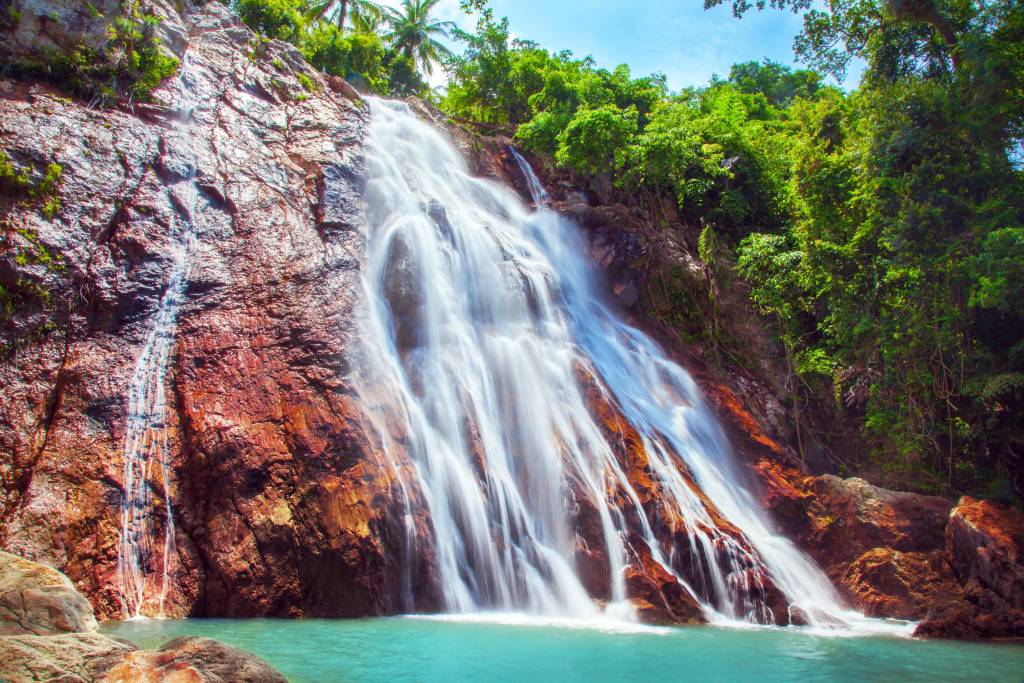 The island of Koh Samui slowly but surely captured the hearts of the tourists, being one of the top tourist destinations in Thailand, just trailing behind Phuket. This is because it is hard to say no to its local delicacies, captivating coral reef, clear blue waters and pristine beaches.
Spend a day exploring the rest of the island by hiring a motorbike and discovering hidden waterfalls, secret beaches, and lagoons.
Now, all you need are your airfare tickets to Thailand! Head on over to Bangkok Airways website and browse cheap flights to Thailand or check out if there's an on-going airline promotion. With Bangkok Airways, you are sure to always fly on time and get to your destination safe and sound. You can browse the Bangkok Airways website and see Bangkok travel blogs that can guide you on your travels!