Sukhothai is a small city that was once the capital of Thailand. It is located in the northern part of the country and a decade ago, the Sukhothai Historical Park became a UNESCO world cultural heritage site
 – a reason why a trip to Thailand would not be complete without discovering the historic art and architecture of this place. But which airline service should you choose to book your flights to Bangkok and see Sukhothai Historical Park and all that this amazing city has to offer?
Why do people travel? They say that part of what makes travelling is the journey. And the goal of Bangkok Airways, Asia's Boutique Airline is to offer its passengers excellent airline service as they take them to both local and international destinations. In line with giving the utmost service to its passengers, Bangkok Airways incorporates its initiative through 5 main pillars.
Clean and comfortable boutique lounges
Bangkok Airways prides its passengers with clean and comfortable boutique lounges. Each of the boutique lounges has its own area where passengers can delight themselves with snacks and beverages. There is also a kid's corner for younger travellers.
The boutique lounges of Bangkok Airways aim to further enhance outstanding airline service for passengers – to feel comfortable and relaxed as they wait for their scheduled flights.
Premium Blue Ribbon Club Lounges
Bangkok Airways' Blue Ribbon Club Lounges are an upgrade of their boutique lounges. These are available for premium passengers flying with business class, members of the Blue Ribbon Club, Boutique Premium Service or travellers of the FlyerBonus Premier Membership.
Aside from having a more lavish design as well as more intimate and relaxed feel, the Blue Ribbon Club Lounges offer a higher level of personalized service to passengers. To attend to every traveller's needs, a massage parlor, a personal shower room and hot meals are available at the Blue Ribbon Club Lounges. Furthermore, a quiet library room that can work as a meeting room provides more private space for passengers.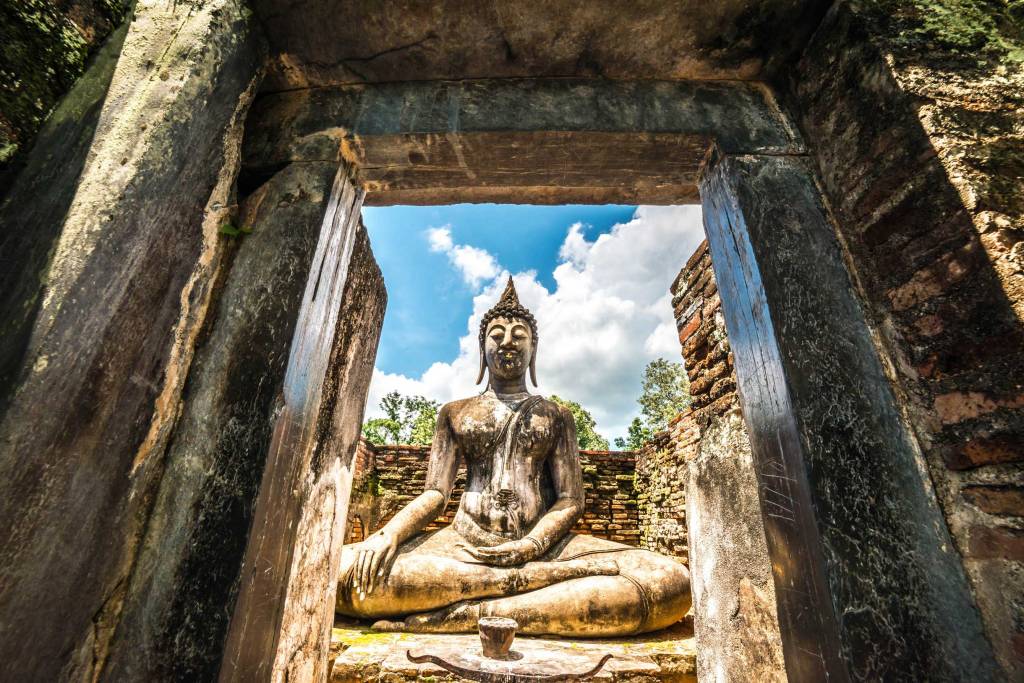 Boutique Airports
Bangkok Airways operates boutique airports in three provinces of Thailand – Trat, Sukhothai and Samui with each airport uniquely designed to be harmonious with each location.
Appetizing Menu
No passenger of Bangkok Airways will go to their destination with an empty stomach as they are provided with excellent in-flight meals as well as lounge snacks.
Rest assured that in-flight meals are well-prepared with the highest level of food safety standards.
Exclusive airline service
Knowing that passengers are the key to its continuous success, Bangkok Airways provides personal touches that extend from airline tickets booking until the safe arrival of passengers at their destination. "Friendly service with a smile" is a unique characteristic of Bangkok Airways that helps optimize the joy in flying and travelling to different destinations.
With these 5 pillars, Bangkok Airways aims to be the best airline that brings families and friends to different parts of Thailand and abroad.
Now you know how Bangkok Airways takes care of their passengers and strives to be the best airline that brings families and friends to different parts of Thailand and abroad, you can visit their website See available flights to Sukhothai and start discovering this old city. You can also find international flight destinations through in their website. Don't forget to check out Bangkok Air Blog for helpful travel tips and be assured of an amazing vacation ahead!