Although it is Vietnam's capital city, Hanoi is often regarded as a quick stopover for other cities in the country and not always the main destination for a Vietnam vacation. But needless to say that the charm and beauty of Hanoi lies in its history and character which you can't find anywhere else in the world. Let our Vietnam travel guide show you why you need more than a day or two in this bustling capital city.
A lot of Asia destinations are slowly beaming into the spotlight of many travelers outside the continent – lured in by distinct cultural history, excellent local food and amazing natural beauty. And same is true with Vietnam's capital city and the myriad of Hanoi attractions that should be on every traveler's Vietnam travel itinerary.
Understanding Hanoi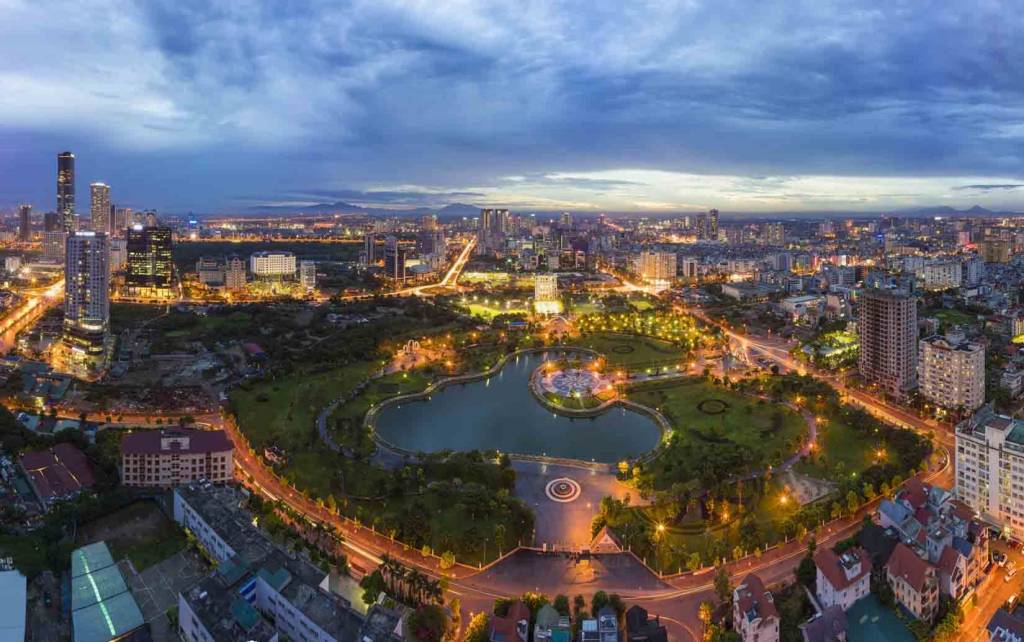 Let's start our Vietnam travel guide with a little overview of the country's ancient capital city.
Hanoi, located on the banks of the Red River in Northern Vietnam is the second largest city in the country in terms of population. It's an old city characterized by the Chinese and French influences seen in attractions and places to see in Hanoi.
Best time to visit Hanoi
Hanoi has two main seasons: Dry (Oct – April) and Wet (May – Sept). The ideal time to visit Hanoi is during Fall (Sept – Nov) where you can experience a mild weather with an average temperature of around 25° – the perfect time to visit popular Hanoi tourist places.
Places to see in Hanoi
Imperial Citadel of Thang Long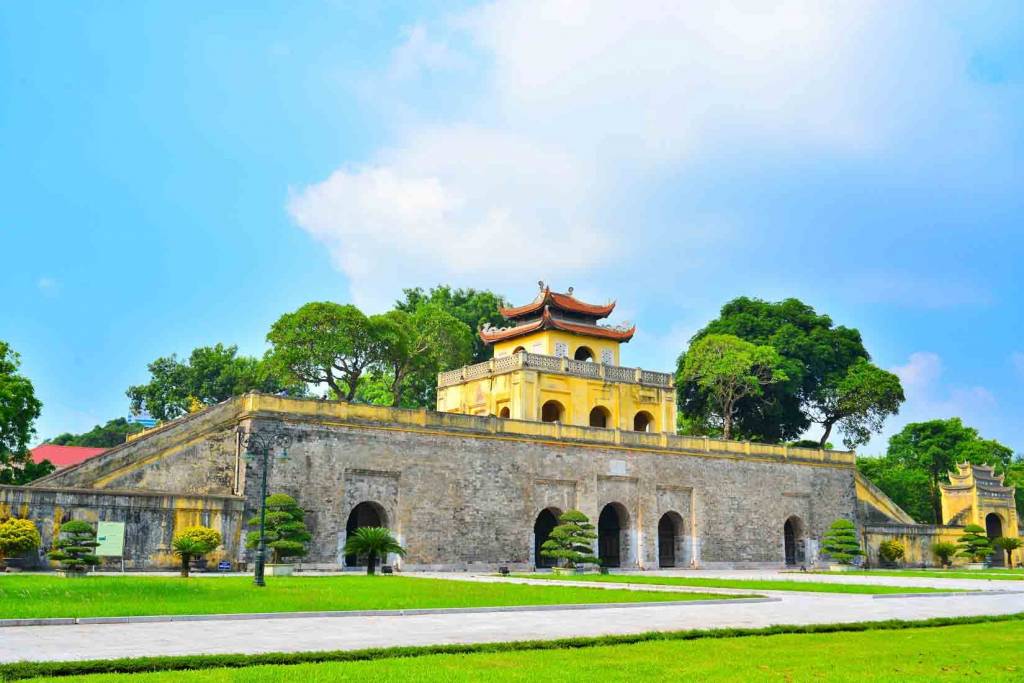 One of the things to do in Hanoi if you want to take a glance at Vietnam's history is to visit the Imperial Citadel of Thang Long which signifies an important part of the country's cultural and historical importance. This beautiful Hanoi attraction was once the political center of the city for eight centuries. It's also a UNESCO World Heritage Site with a 40-meter flag tower that has become a famous feature of the Imperial Citadel.
The Perfume Pagoda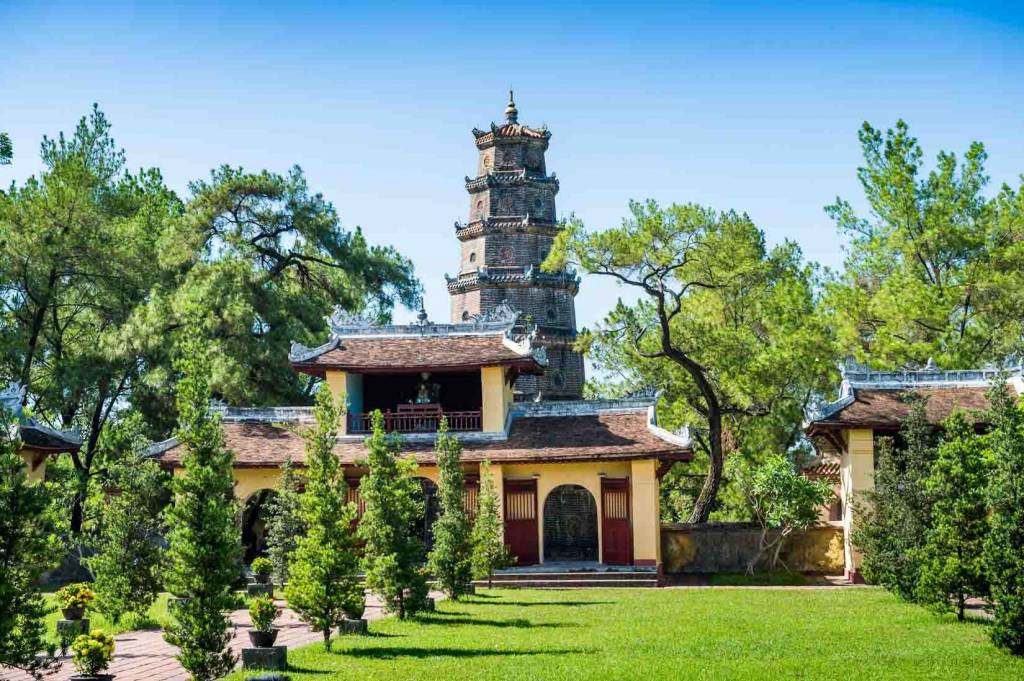 Situated about 60km south of Hanoi you will find the Perfume Pagoda, a temple complex built in the 15th century. A number of Buddhist temples were built into the limestone cliffs of Huong Tich. Right at the center of this temple complex is the Perfume Pagoda, known locally as Chua Hong, situated inside the Huong Tich Cave. Many tourists and pilgrims make their way to the Perfume Pagoda to seek good luck from the cave's stalactites and stalagmites named in accordance to the blessings they can offer.
Old Quarter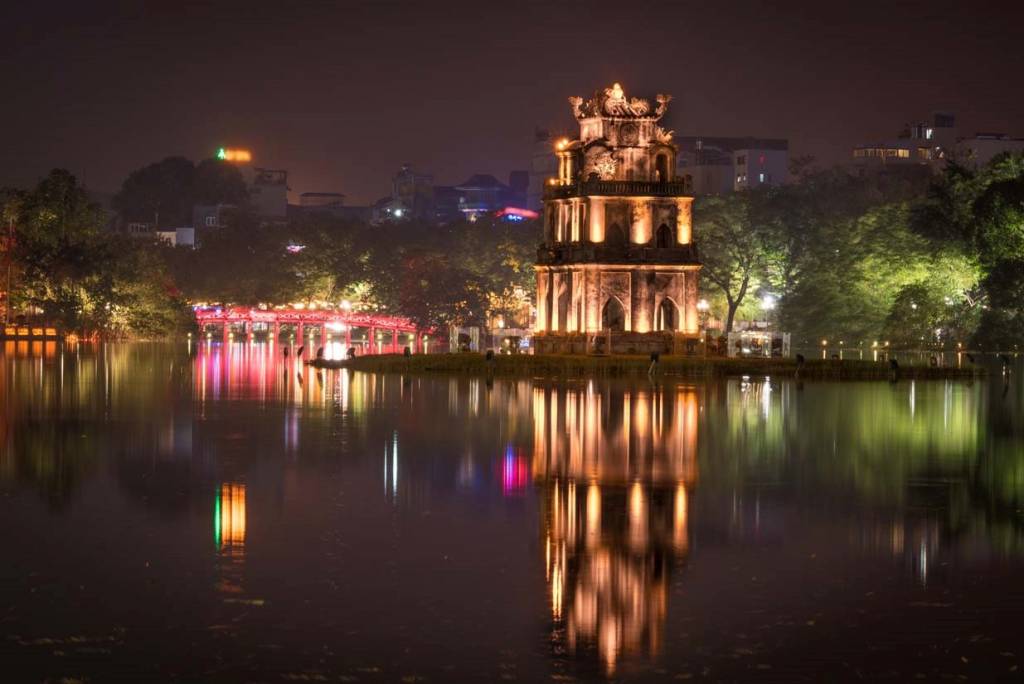 Hanoi's Old Quarter is among the city's famous hot spots. It is considered as Hanoi's business hub and main tourist destination. When you're in this part of the city, it is a common sight to see streets filled with scooters, cars, bicycles and people walking to and from the city's different attractions. While you're here, don't forget to visit the Hanoi Weekend Night Market for an expansive array of local finds you can shop. You might also want to experience nightlife in Hanoi – just visit the Bia Hoi Junction located at the heart of the Old Quarter known as the city's classic nightlife spot especially for Hanoi backpackers.
Hoan Kiem Lake  
If you want a little break from the city life, let our Vietnam travel guide introduce the quiet and peaceful Hoan Kiem Lake that surrounds the Ngoc Son Temple. The Hoan Kiem Lake is a famous hangout spot and definitely one of the places to see in Hanoi, where locals as well as tourists, visit during the day. Located on Jade Island, the Ngoc Son Temple which is found at the center of the lake was built in the 18th century to give honor to Tran Hung Dao, the 13th-century military leader who was widely known because of his bravery in battling against the Yuan Dynasty.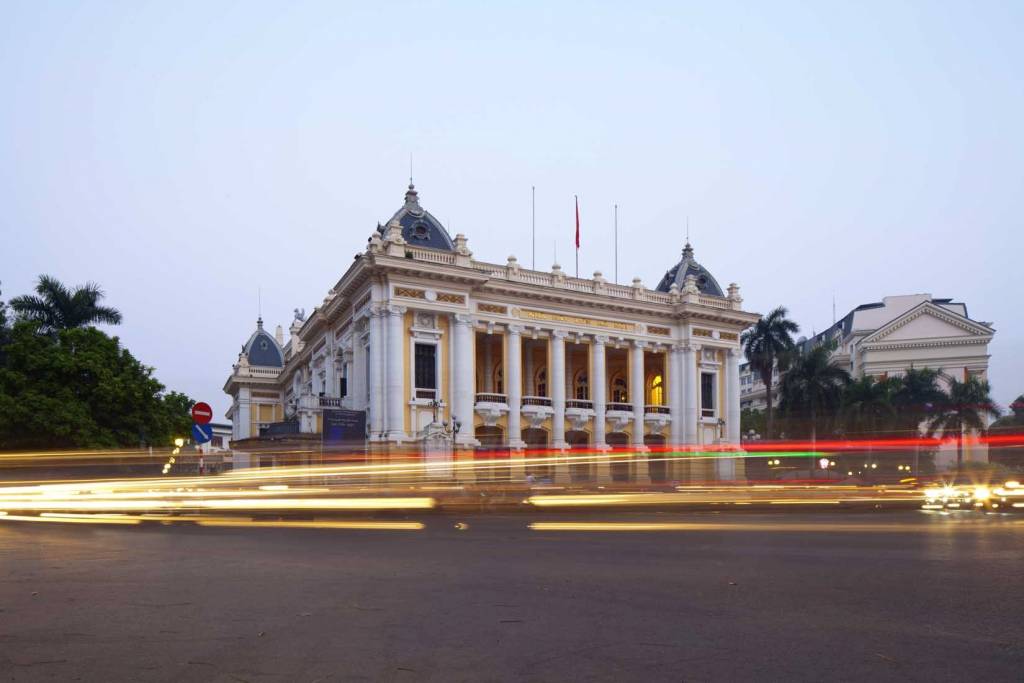 The elegant building of the Hanoi Opera House which was built in 1911 was modelled after the Paris Opera House. Inside this historical landmark, you can enjoy classical performances that range from Vietnamese opera to dance performances, musical concerts and sketches by different world-renowned artists.
Let Bangkok Airways take you to this Asia destination! Check out Bangkok Airways website for more information regarding routes and scheduled flights. You can also look through other holiday locations you can go to when you fly with Bangkok Airways. Just visit Bangkok Airways Blog to know more.