Koh Chang occupies a prestigious position as Thailand's third largest island after Phuket and Samui. 
Also called the 'Elephant Island' because its headland is shaped like an elephant, this popular tourist destination is known for its natural wonders, including rainforests, beaches, spectacular waterfalls, canals, mountains with jungle-covered peaks, thriving coral reefs, and expansive bays; also of note are the viewpoints, fishing villages, beach huts, and of course, luxury resorts. 
As you'd expect, there are plenty of interesting places and things to visit or do in Koh Chang; the following are 12 of our top Koh Chang attractions which we believe you'll like as well.
1. Visit Bang Bao Pier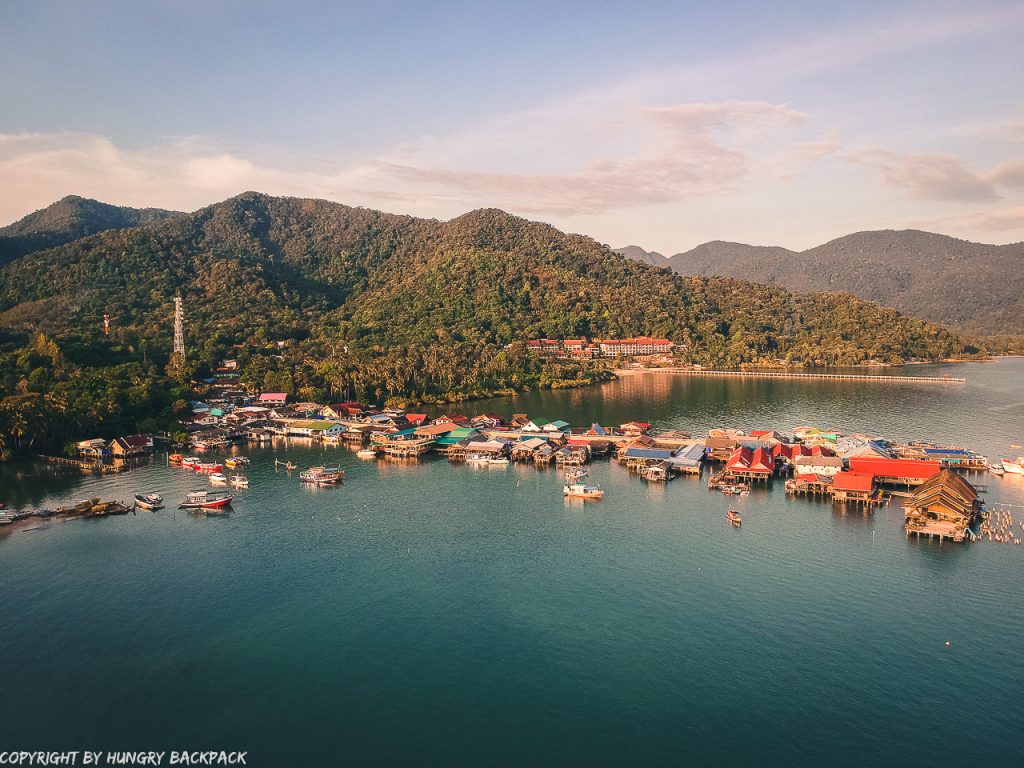 A long, narrow and historic wooden pier on the south-western edge of Koh Chang, the Bang Bao forms a vibrant, traditional fishing village featuring a boat terminal with moored boats, and stilt houses many of which serve as souvenir shops and restaurants.
If you're looking for a good place to shop on the island, Bang Bao is definitely one. Snorkeling and diving trips, as well as many boat tours, also take off from here.
2. Unwind at White Sand Beach
Just outside of Mu Koh Chang National Park on the northwest coast of Koh Chang is the White Sand Beach.
Easily one of the most beautiful beaches on the island, it boasts a thin stretch of pure white sand lined with palm trees, plus several popular beachfront resorts and open-air bars.
Head to White Sand Beach if you feel like sunbathing by the ocean, taking a long stroll, and tasting a variety of excellent food and drinks.
3. Marvel at at Khlong Phlu Waterfall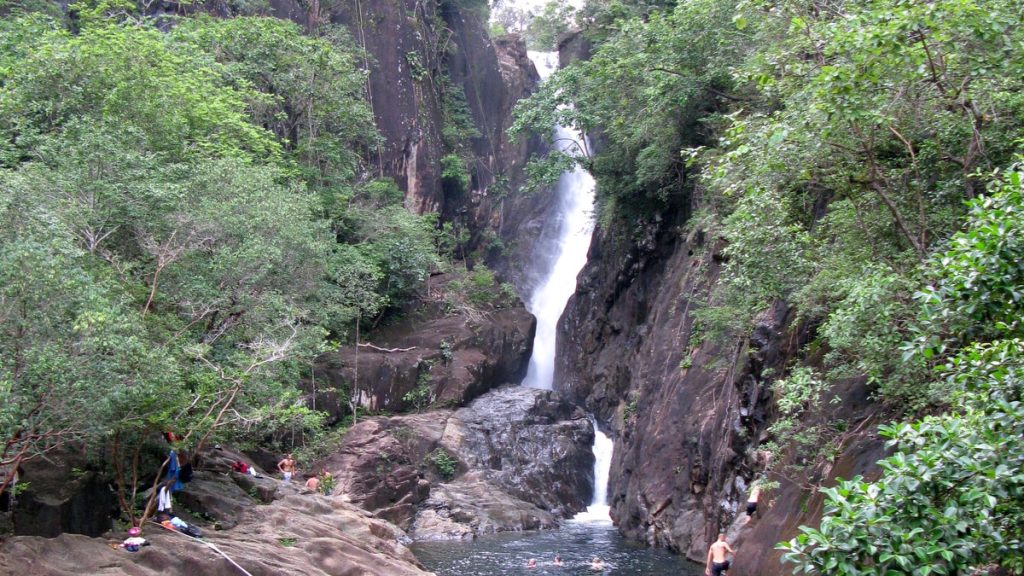 Getting into the Mu Koh Chang National Park, you'll find the Khlong Phlu Waterfall, one of the biggest in the park.
Best visited after the wet season or heavy rain, and accessible with ease through a 500-meter walking trail from the park entrance, Khlong Phlu is quite picturesque, with a superb swimming hole at the base.
4. Discover Salakkok Village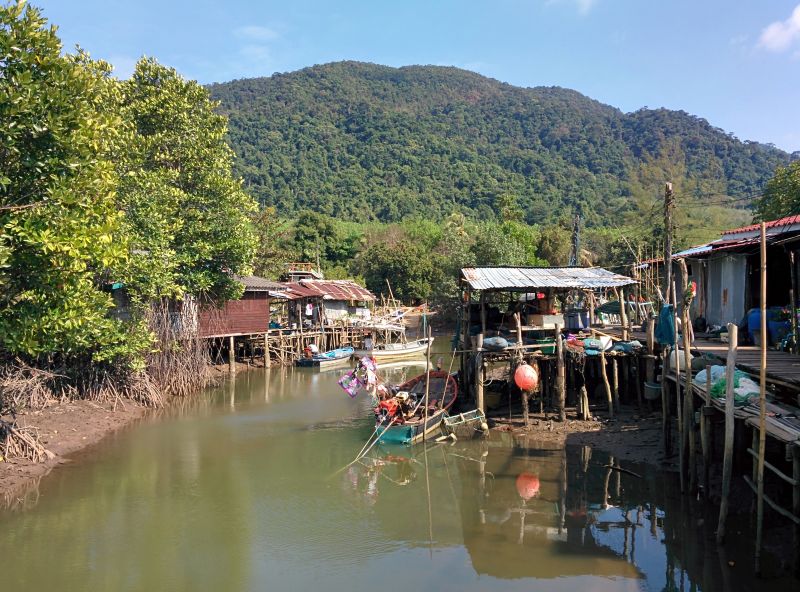 A secluded bay in the east coast of Koh Chang is home to Salakkok Fishing Village.
You'll like this traditional community because it's peaceful, the locals are very friendly, and there are restaurants where you can have your fill of authentic Thai dishes that are surprisingly cheap.
Salakkok is surrounded by a mangrove forest, and the unique coastal vegetation can be admired thanks to a boardwalk with viewing platforms.
5. Learn at Napalai Thai Cuisine School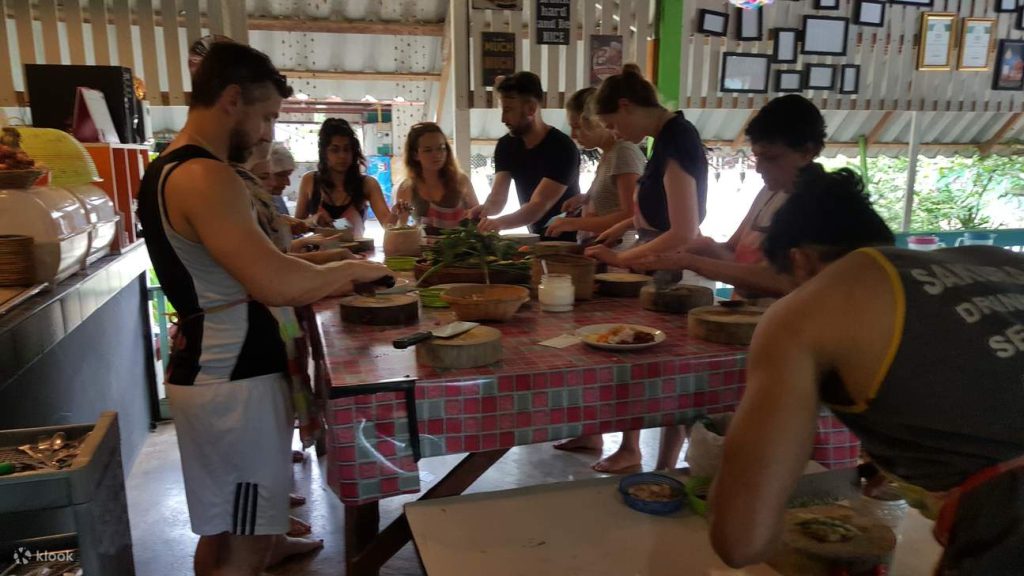 If you're particularly interested in Thai cuisine and ingredients, taking a cooking class at the Napalai Cooking School is one of the best things you can do on the Elephant Island.
The host and instructor, Bunny, is quite an amazing chef, and will explain all about the different ingredients and techniques used in Thai cooking. At the end of this awesome experience, you'll be able to prepare several delicious dishes that'll make you proud.
6. Admire Kai Bae Viewpoint
Nestled on a hillside between Kai Bae Beach and Lonely Beach, and overlooking the ocean as well as small islands off the coast, is the Kai Bae Viewpoint.
This viewing platform offers breathtaking views you won't forget in a hurry, and is a prime spot for appreciating Thailand's spectacular sunsets. Just be sure to keep an eye on your belongings, as wild monkeys often wander around the vicinity of this vantage point.
7. Experience Ko Mun Nai Island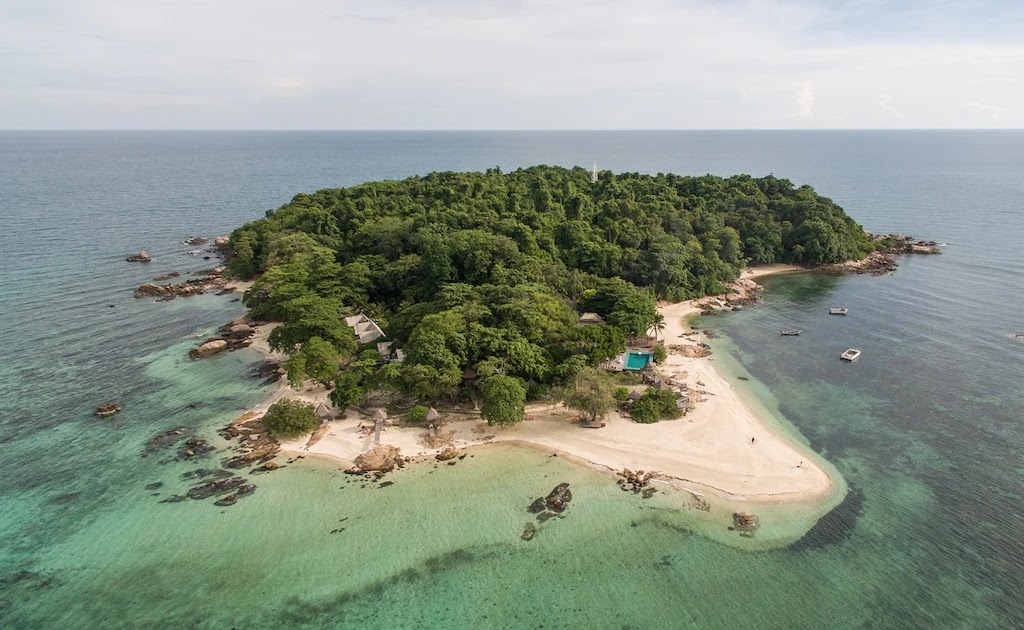 Close to Koh Chang's west coast is a small island called Ko Mun Nai. Visible from the Kai Bae Viewpoint, this location is worth exploring, and you can stroll around on foot while admiring the beautiful palm trees, deserted beaches, and the impressive views of Koh Chang behind. 
Ko Mun Nai can easily be reached via kayaking from either Lonely Beach, or Kai Bae Beach, and you can explore the water throughout the day thanks to equipment which can be cheaply rented on the mainland.
8. Dive into HTMS Chang Wreck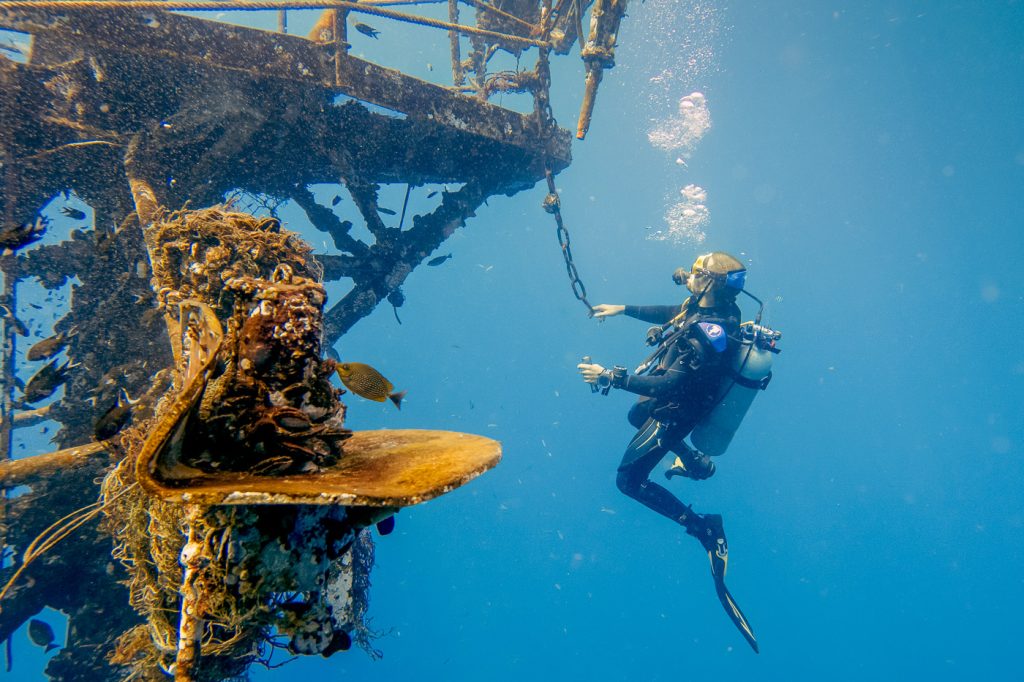 The HTMS Chang Wreck located southwest of Koh Chang is one of the biggest shipwrecks in Thailand, and a popular dive spot best explored by advanced open-water and deep divers.
This wreck is actually a US Navy LST-542-class tank landing ship which served in two wars before being sold to the Royal Thai Navy in 1962 and renamed the HTMS Chang.
In November 2012, the ship was retired from service and sunk; now it's an enormous artificial reef whose surrounding waters boast vibrant marine life.
9. Savor the White Sand Beach Night Market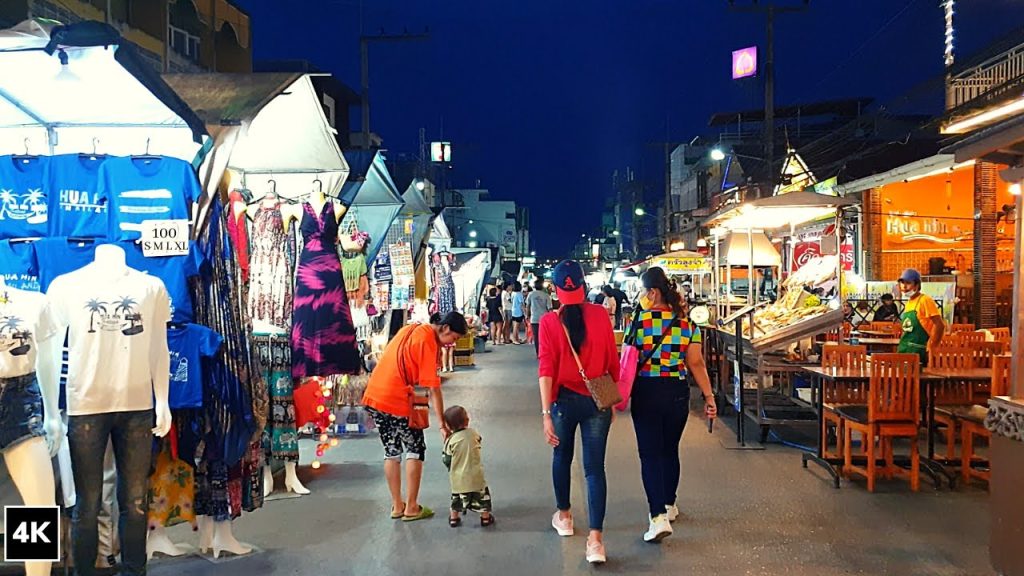 If you're out to enjoy a bustling atmosphere while sampling local cuisine, the night market at White Sand Beach is where you want to be.
Arguably the most popular street food market on Koh Chang, the open-air venue stretches along the main road parallel to the beach, and features a variety of popular bars and food stalls where you can enjoy grilled seafood, sticky rice and corn, etc.
10. Visit Wat Salak Phet
The Wat Salak Phet is a small but lovely and often visited temple (wat) in a remote location off the main road on the east coast.
Part of a larger complex, this temple is quite colorful and eye-catching, boasting attractions such as a variety of statues, and a beautiful painting on the wall inside the main hall.
Refreshments can be gotten just across the street from a phenomenal fruit smoothie shop and bakery.
11. Explore Ko Rang Nature Park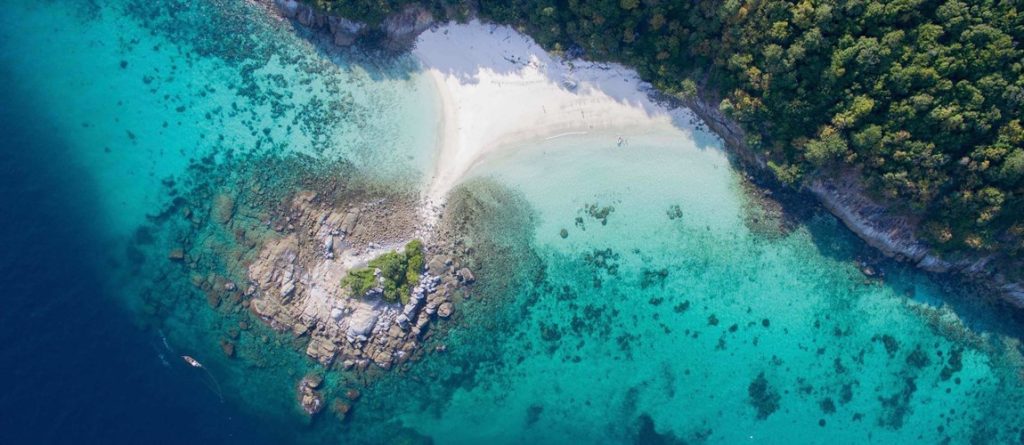 Featuring a beautiful island surrounded by an attractive, clear sea, the Koh Rang is a clean and well-maintained Nature Park with vibrantly colored beaches, as well as many healthy and beautiful corals.
If you're into snorkeling, you'll like it here, and among the attractions are a variety of lovely marine animals.
12. Relax at Khlong Prao Beach
The Khlong Prao Beach is conveniently located on the west coast of the Elephant Island, right smack in the middle of the island's main hub of activity.
This popular beach with northern and southern parts features many restaurants and beachfront bars which offer happy hour deals and outdoor seating at sunset. The water is also very calm, making it safe for children to swim in.
We hope you'll have a great time exploring these best Koh Chang attractions. To get around the island, you can hire cars or motorbikes, or use the island taxi service.